Tune in to the Twiniversity Facebook page main wall on Tuesday, September 14th at 1 pm Eastern to our Facebook Live Chat, "Safety On the Go", with Twiniversity founder Natalie Diaz and the Twiniversity Wizard Julie Burt Nichols.
During the live chat, sponsored by our friends at JPMA, Nat and Julie (who are both child passenger safety technicians) will share their best tips and tricks to keep your little ones safe in the car, in the stroller, and on the go. They will also share all the details on the JPMA so you can learn what's so great about this organization and why their seal of approval on juvenile products really matters. Follow the JPMA on Instagram to enter their weekly giveaway all throughout Baby Safety Month.
September is Baby Safety Month, an annual time to focus on safety considerations unique to babies and young children, established by the Juvenile Products Manufacturers Association (JPMA) nearly four decades ago to help parents safely navigate early childhood. With unintentional injury being the leading cause of death for children ages one to four, JPMA offers parents and caregivers critical safety tips and useful resources to help them choose and safely use age-appropriate products in the home and while on the go.
Get your questions ready and ask them in the comments and Nat will answer them LIVE in the video. How cool is that? We'll also be giving away some cool prizes during the chat that you won't want to miss!
What? "Safety on the Go" Facebook Live Chat with Nat and Julie, hosted by JPMA
When? Tuesday, September 14th @ 1 pm Eastern
Where? Twiniversity Facebook page – click here to RSVP on Facebook for reminders!
How? Enter your questions in the comments below the video and Nat can see them while she's filming! Or email your questions ahead of time to community@Twiniversity.com!
We hope you can make it!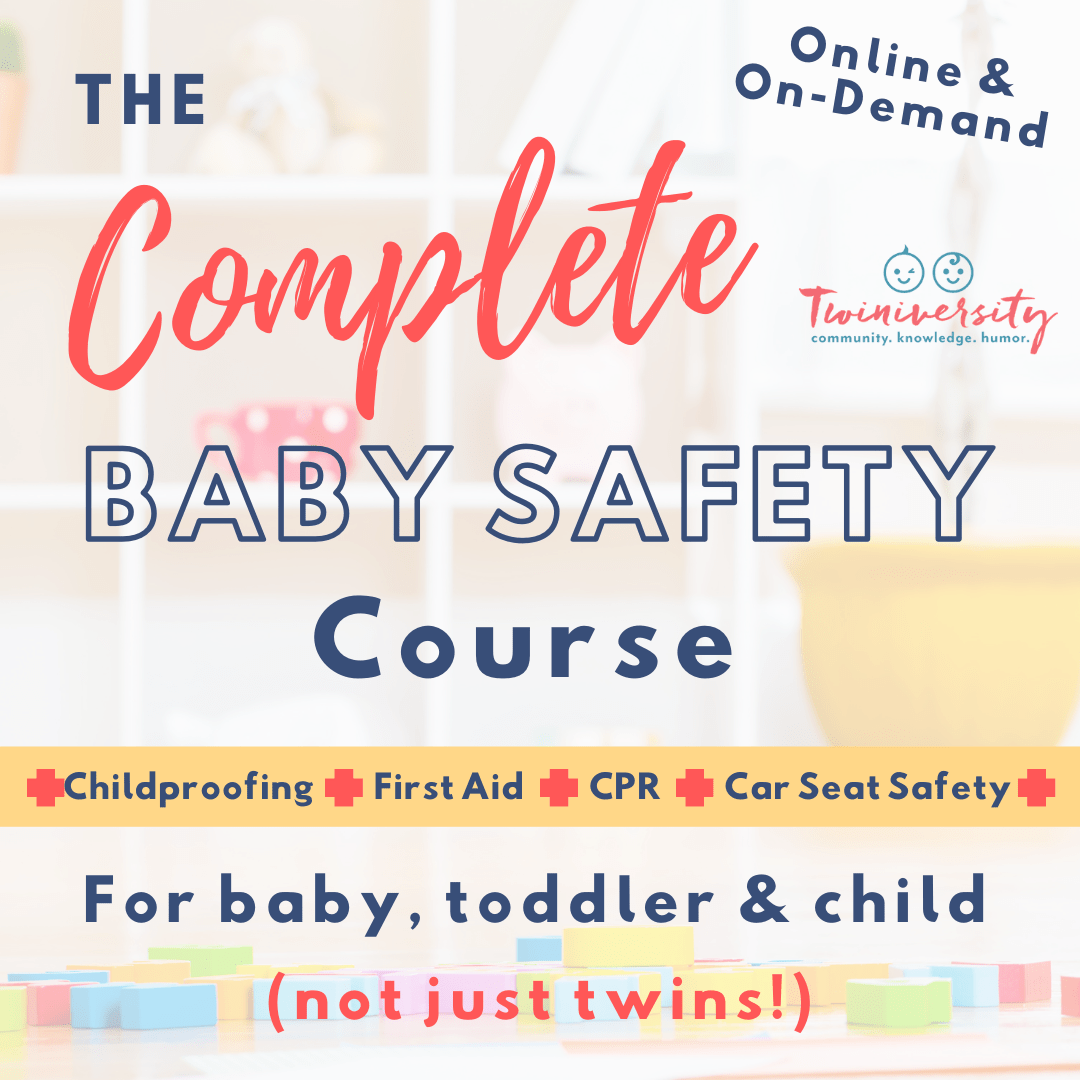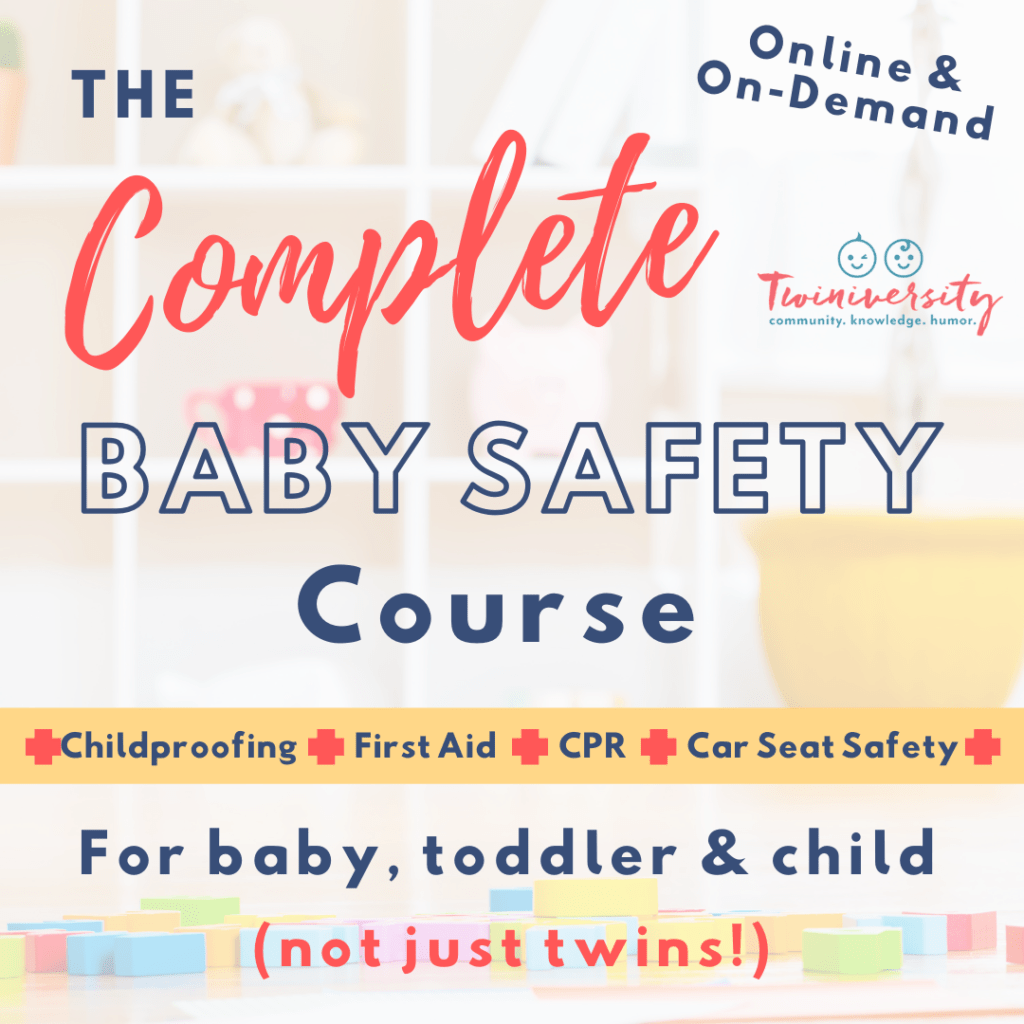 The Complete Baby Safety Course by Twiniversity is your one-stop shop to get all the training you need to keep your children safe through the baby, toddler, and child stages of life. 30 instructional videos (totaling 3 hours of instruction) are included on infant, toddler, and child CPR, a variety of first aid techniques you may need with kids, a full explanation about different kinds of car seats and how to install them, and a room-by-room description of how to best childproof your home. Sign up today!