The baby shower is over and the grand prize giveaway has ended.
THIS BABY SHOWER IS NOW OVER.
You're invited to our Summer Virtual Baby Shower! Join us for two days of games, prizes, and all around twintastic fun!
When is it? July 12th and 13th
What time should I be there? 2pm Eastern Time
Where will it be held? Live on our Twiniversity YouTube Page

Pssst… consider subscribing now and make sure you turn your notifications on so you don't miss the fun when it's happening live! To make sure they are on, click the little bell next to the world "subscribed" and choose "All." See the image below:

And, we'll have TWO ADDITIONAL SPECIAL BONUS PRIZES to give away during the Baby Shower.
Here is your step by step Virtual Baby Shower Plan on how to have the most fun AND win the most prizes!
Sign up to join our LIVE virtual baby shower above and you'll immediately receive an email with insider information on how to win our daily prizes AND TOP SECRET information on how to be eligible to win our BONUS prizes of a Contours Options Elite Double Stroller AND a Romp and Roost twin play yard!
Join us LIVE on YouTube at 2pm Eastern on July 12th AND July 13th. Each day we will have different games and different prizes from our partners.
FINALLY, all are welcome to win our grand prize (special bonus prizes require the super secret passwords during the LIVE baby showers).
Nat will tell you how to win some fantastic prizes from Dr. Brown's, Baby Brezza, Love To Dream, Oogiebear, Gerber Childrenswear, Kanga Care and bonus prizes from Contours and Romp and Roost. Plus, we'll be giving away some of our own Twiniversity classes.
And this virtual baby shower isn't just for TWIN families — feel free to share this with anyone who'd love to win some fantastic gear for babies and toddlers.
Everyone who joins the LIVE Baby Shower will have a chance to win prizes during the shower. We'll have amazing goodies for you and your twins, like Swaddle UP from Love to Dream (4), Parent gift set from Oogiebear, a Dr. Brown's gift set (1),
You can enter to win our grand prize spring baby shower giveaway ANY TIME during our baby shower celebration! The giveaway will close on July 27th, 2022 at 11:59 PM EST. The winner(s) will be notified by August 1, 2022. after the giveaway closes.
Wanna know what you can win?
From our friends at Love to Dream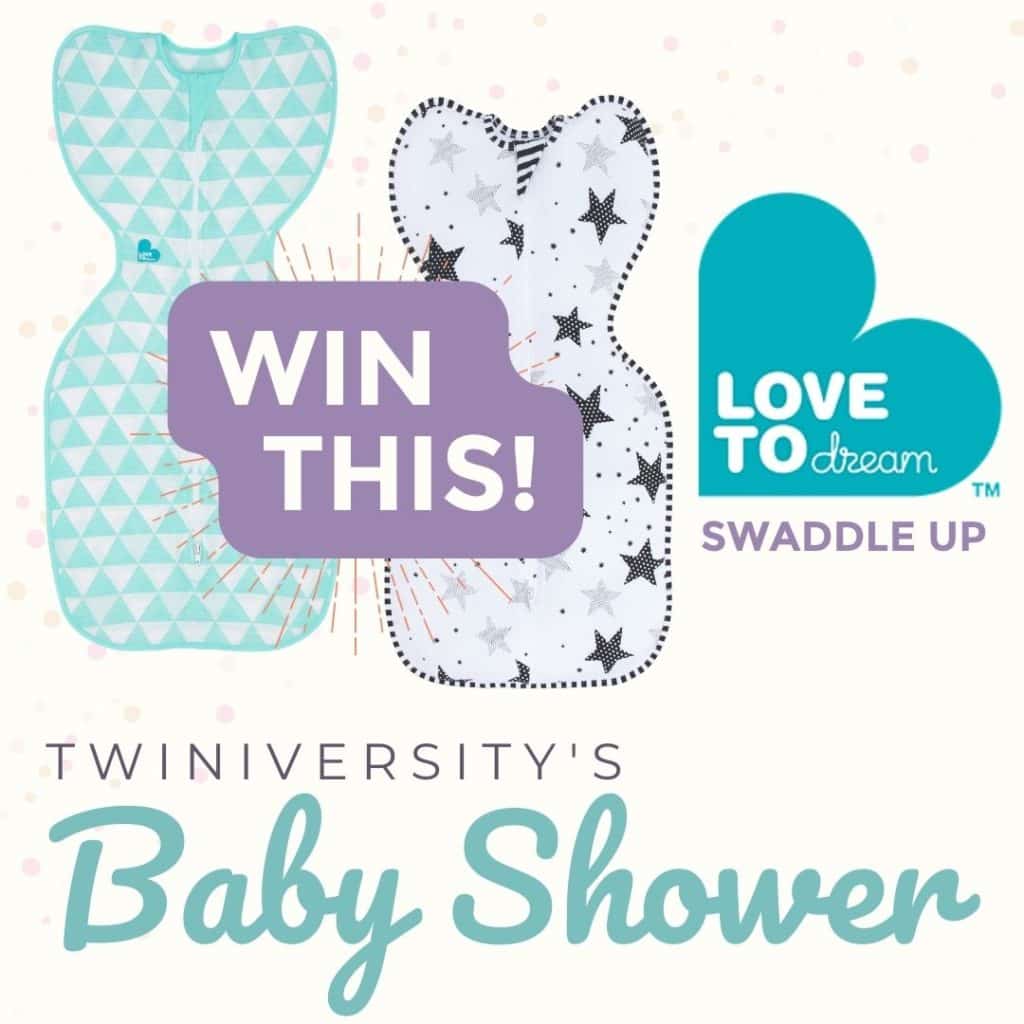 Win a set of SwaddleUp's from Love To Dream during our shower and in our Grand Prize
From our friends at Baby Brezza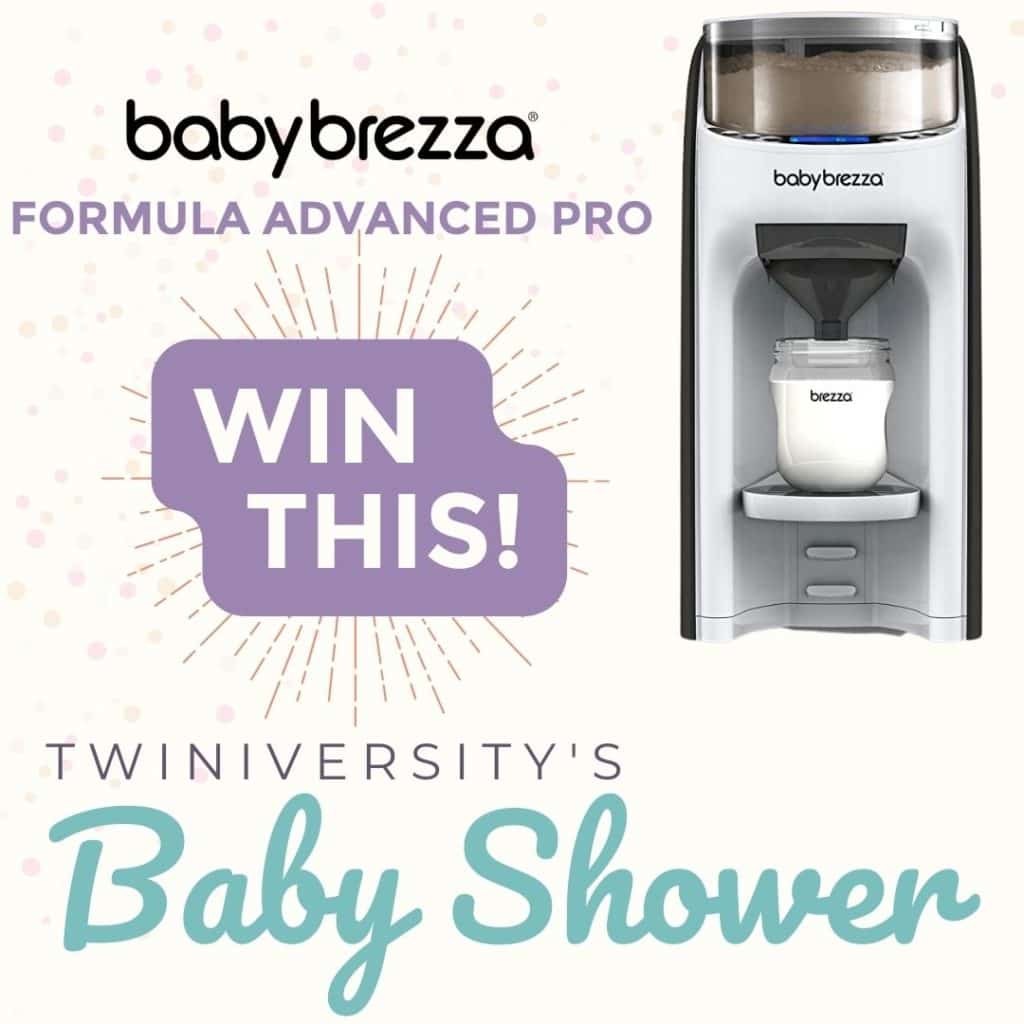 Win a Formula Pro Advanced Baby Formula Dispenser from Baby Brezza! Works with virtually all formulas and bottle types! Win one during our baby shower and it is included in our Grand Prize!
From our friends at Dr. Brown's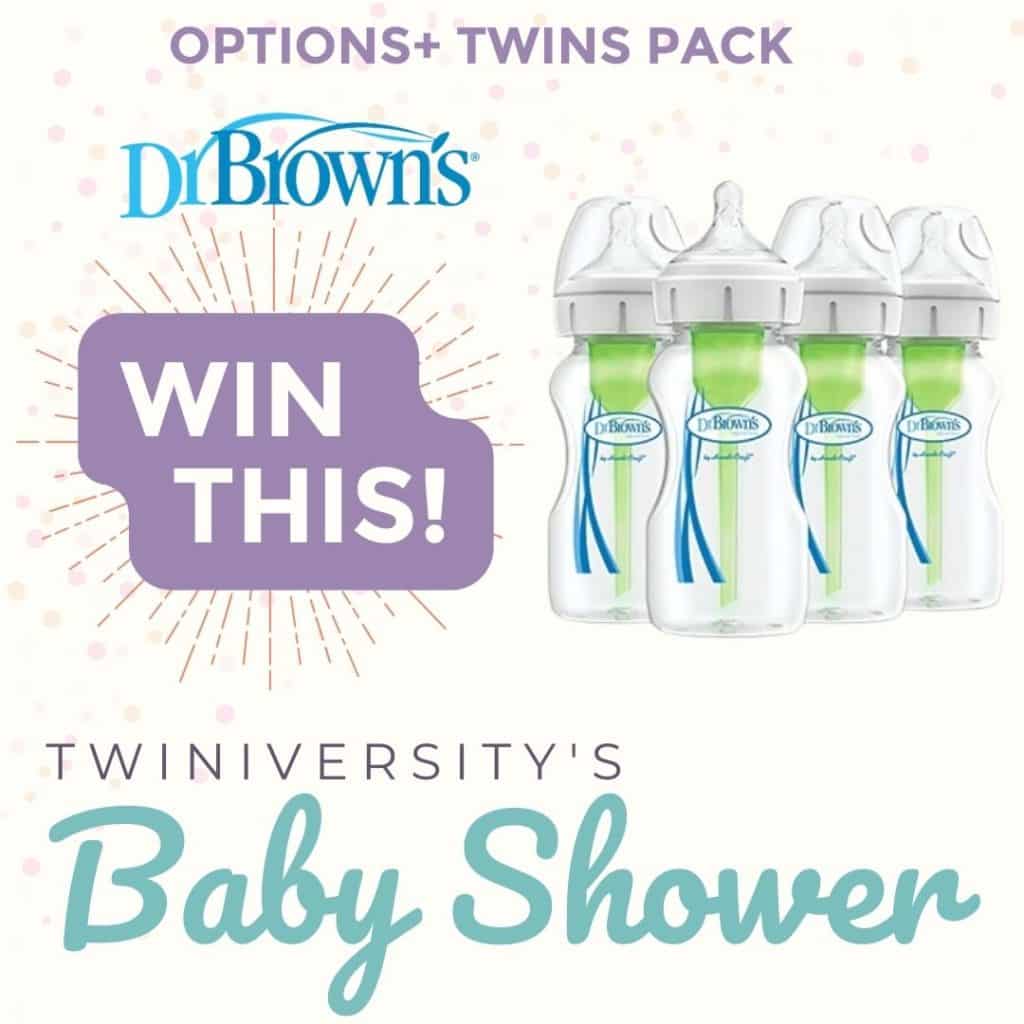 Win amazing prizes from Dr. Brown's! Win during the shower and in the Grand Prize!
From our friends at Oogiebear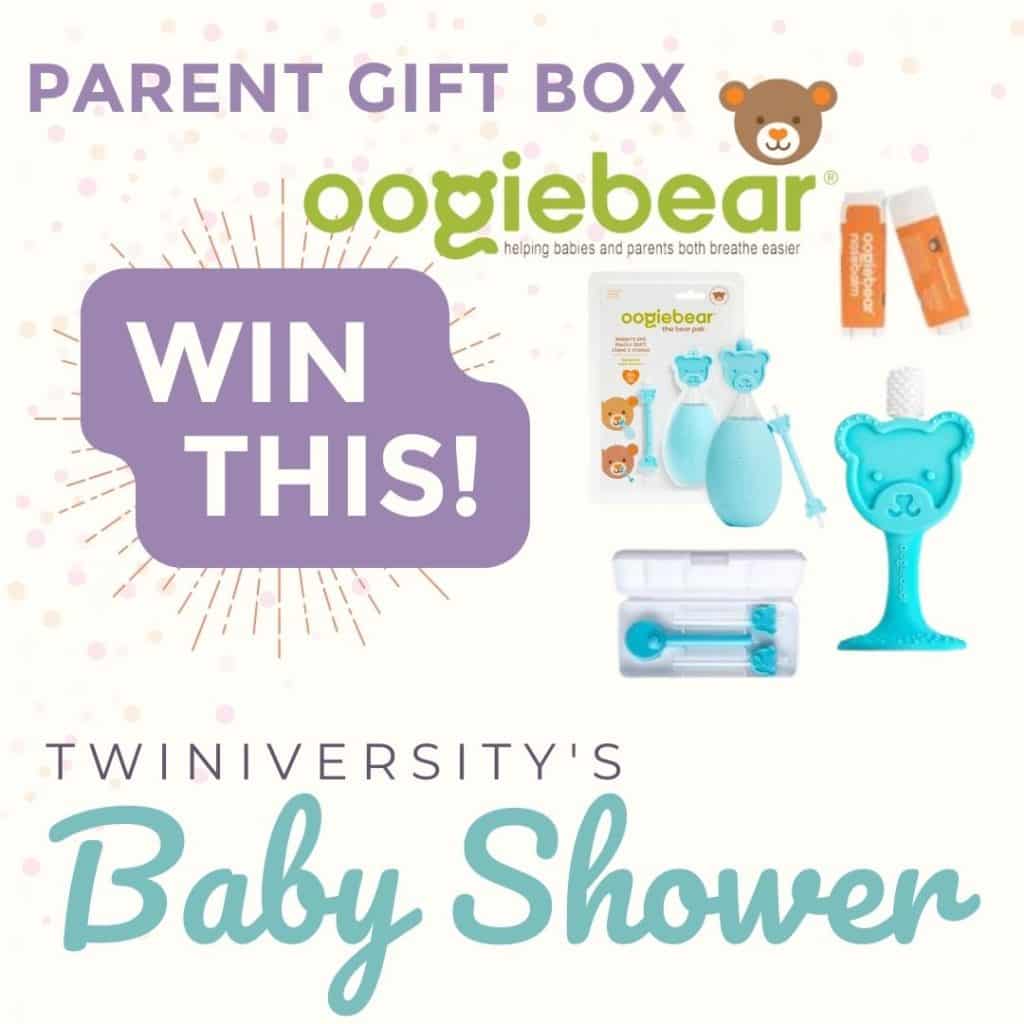 A set of their amazing patented Booger Picker!
From our friends at Gerber Childrenswear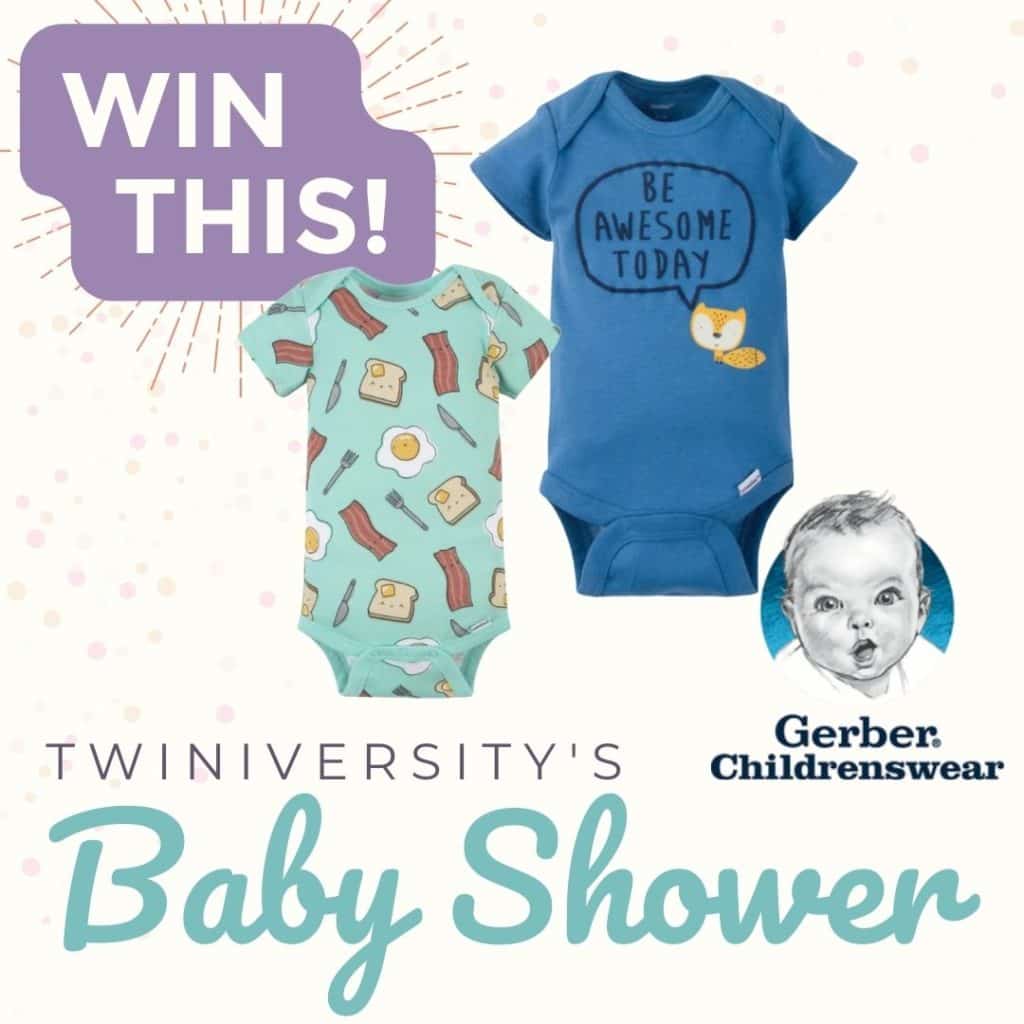 Win $10 gift cards during the shower and a chance to win a $75 gift card in the Grand Prize package!
From our friends at Kanga Care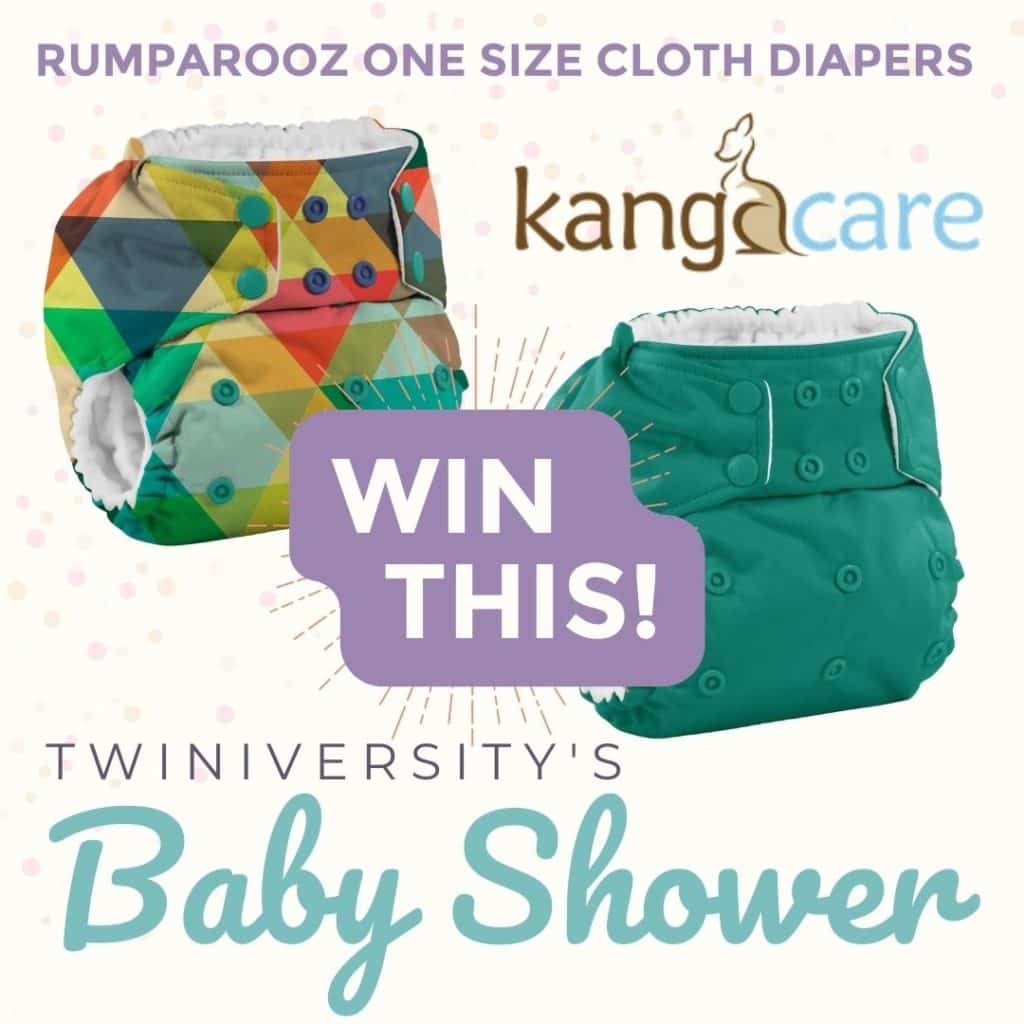 Win award-winning cloth diapers from Kanga Care during the live and more in the Grand Prize package!
Plus, win a class bundle from Twiniversity as part of the Grand Prize package!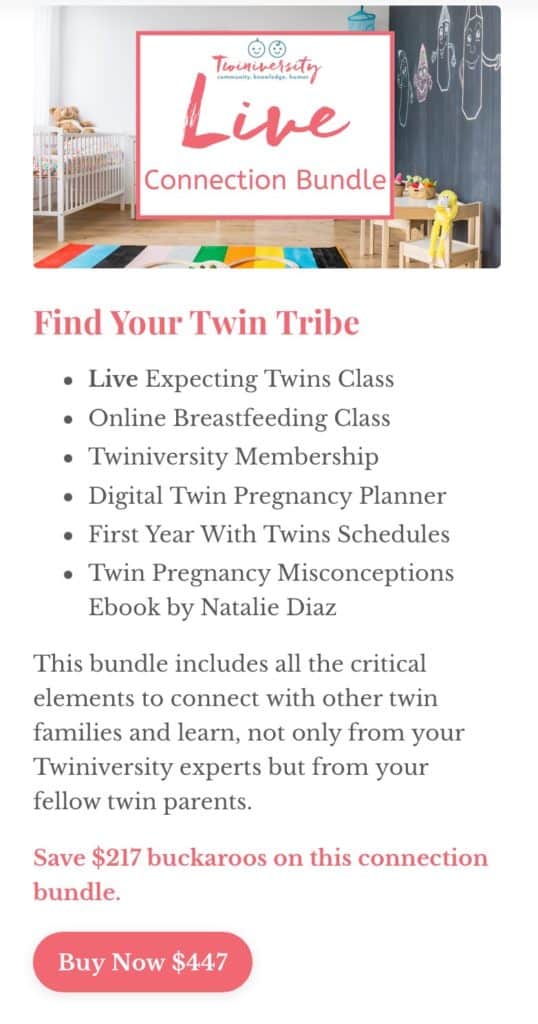 These are both separate from the Grand Prize package (but if you attend both days and use the SUPER SECRET KEYWORDS you got in your email, you have a chance to win ALL 3 — the Grand Prize, and both Special Bonus Prizes!!!). You MUST have been present during the baby showers and used the SUPER SECRET PASSWORDS in order to be eligible to win the SPECIAL BONUS PRIZES.
Here are the two additional SPECIAL BONUS PRIZES: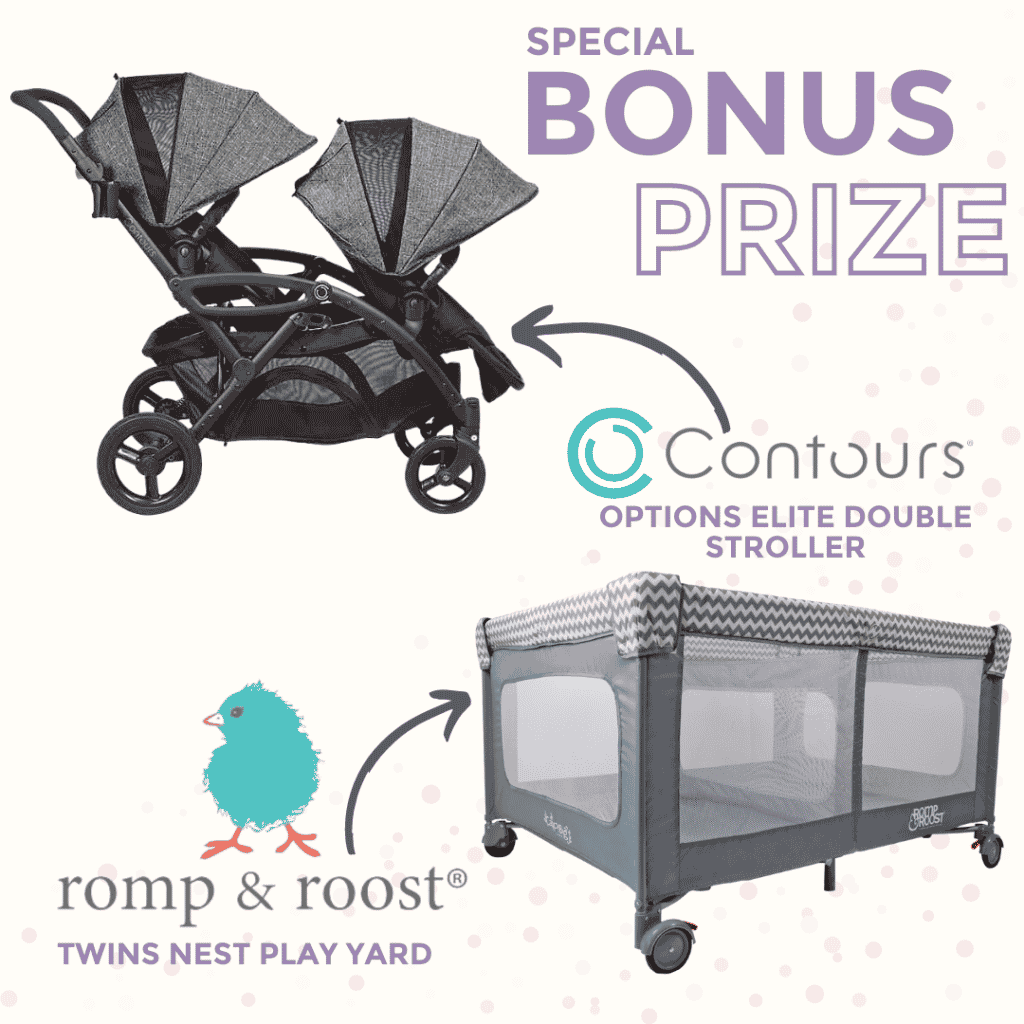 From our friends at Contours
Win a Contours® Options® Elite V2 double stroller. This double stroller features all the essentials that parents love including reversible seats, one-hand reclining seats, adjustable leg rests, zippered extensions on both canopies, extra-large storage basket and a parent cupholder…plus a few new great features like the height-adjustable handle, quilted seats, and an improved easy-lift seat design to make it even easier to reverse the seats while on the go. Win as one of the Special Bonus Prizes!
From our friends at Romp & Roost
Win a Romp & Roost Nest Play Yard. This play yard is one of the best out there. Perfect for twins or singletons. It features BPA-free parts, antibacterial fabrics, and travel bag with wheels. Plus, it sleeps up to 70lbs, making it the largest and most long-lasting play yard parents can buy. Win one as a Special Bonus Prize!