Are you worried about what life will be like with your twins? Are you pregnant with twins and freaking out a tiny bit? Are you struggling with the day-in and day-out of new twin parenting life? We might be able to help.
Twiniversity's mentorship program may be just what you need.
Our Twiniversity team is ready to match you up with a skilled twin-parent mentor who's "been there and done that". Why learn things the hard way when you can learn from a seasoned pro?
The Twiniversity mentorship program is a Member Only program for all Twiniversity Members who are new to the Twiniversity family.
Membership is $99 a year and includes the mentorship program, monthly meetings, and a member-only monthly email.
Once you become a Twiniversity Member and fill out the Mentee application, you'll be matched within 7-10 business days.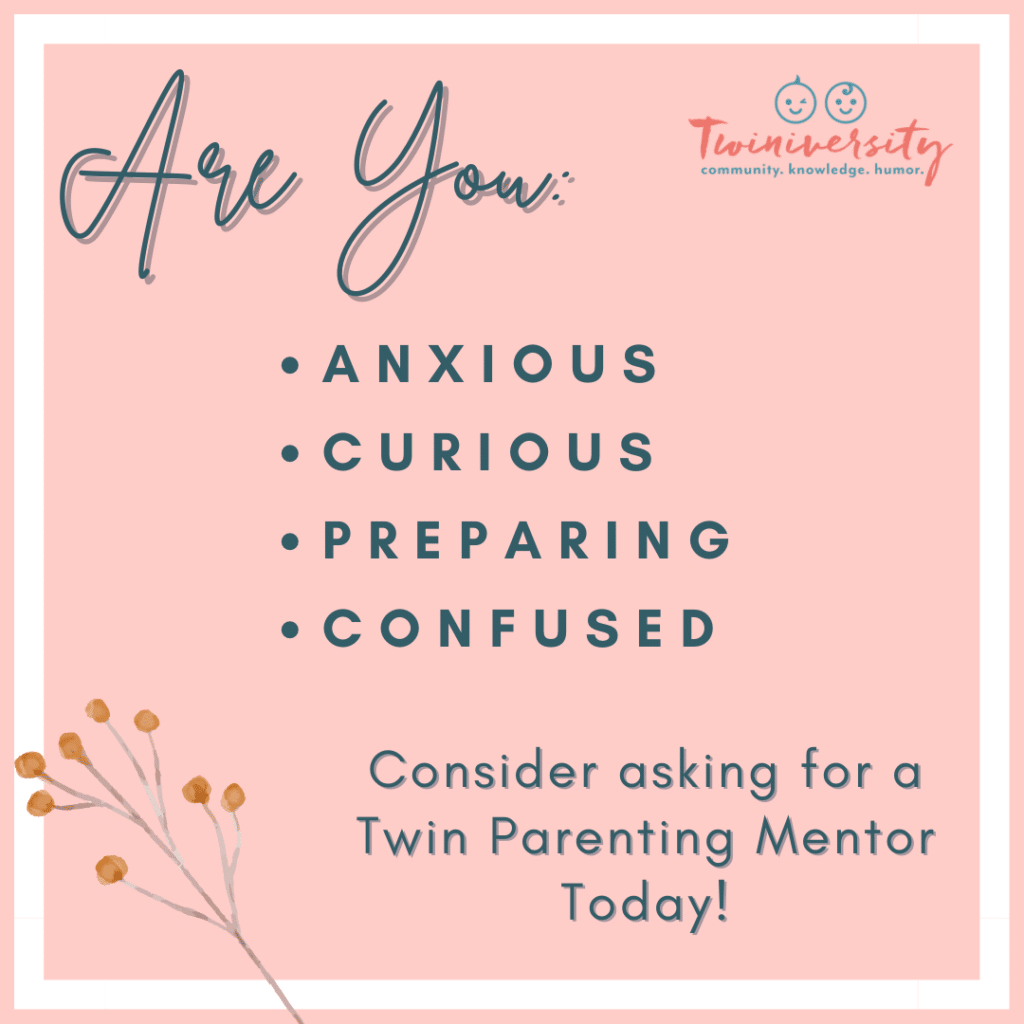 What we ask of our mentees:
-Be receptive. Your willingness to learn from others will give you experience that you've never dreamed of.
-Be patient. Mentors in our Twiniversity program are parents just like you who are raising their twins and might not be able to answer you the moment you text/call/email. If you experience any trouble, you can always reach out to us and we typically respond within 24 hours.
-Be honest. If you are feeling all the "feels" lay it out there on the table. We can only help you if you really tell us what's going on.
-Be responsive. When your mentor responds to you, just let them know you are ok and give them a realistic time when you'll get back to them.
That's it. We just want to make sure that your mentor relationship is as positive as can be.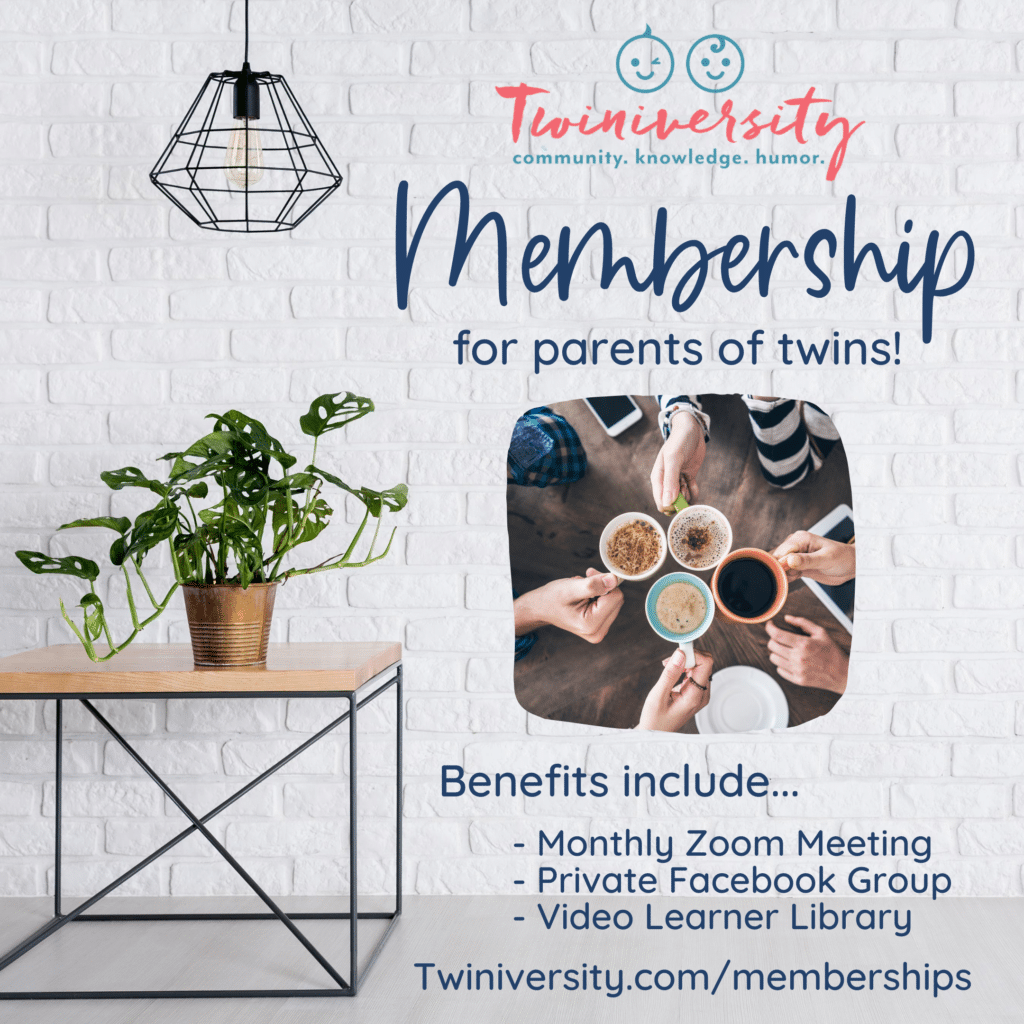 The Twiniversity mentorship program is a volunteer-based program. Twiniversity's only involvement is connecting you with an appropriate mentor. Twiniversity is not responsible for any parts of your relationship after the connection is made. It's entirely up to you how much or how little you want to be involved. We just always ask that you are upfront and honest with your mentor and let them know what you are willing to give to your relationship and vice versa.
We will check in with you periodically throughout your mentorship to see how things are going.
To be considered to be matched up with a Twiniversity Mentor, please join our Twiniversity Membership today.