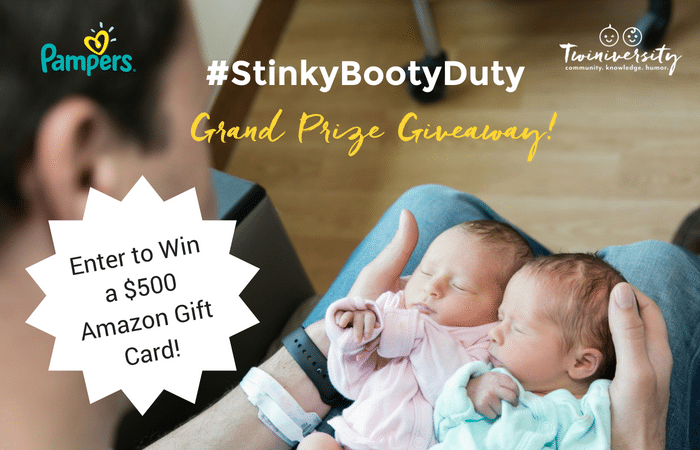 Thanks for playing along with us and Pampers for #StinkyBootyDuty day, all to celebrate the awesome dads in our life!
And NOW…. for our GRAND PRIZE GIVEAWAY…
One lucky winner will receive a $500 Amazon gift card! WHAATTTT???
Yup, you heard us right. $500! You can use it to buy Pampers diapers, Pampers wipes, or whatever else you need!
This giveaway is sponsored by our friends at Pampers!
THIS CONTEST IS CLOSED
Sweepstakes Terms & Conditions