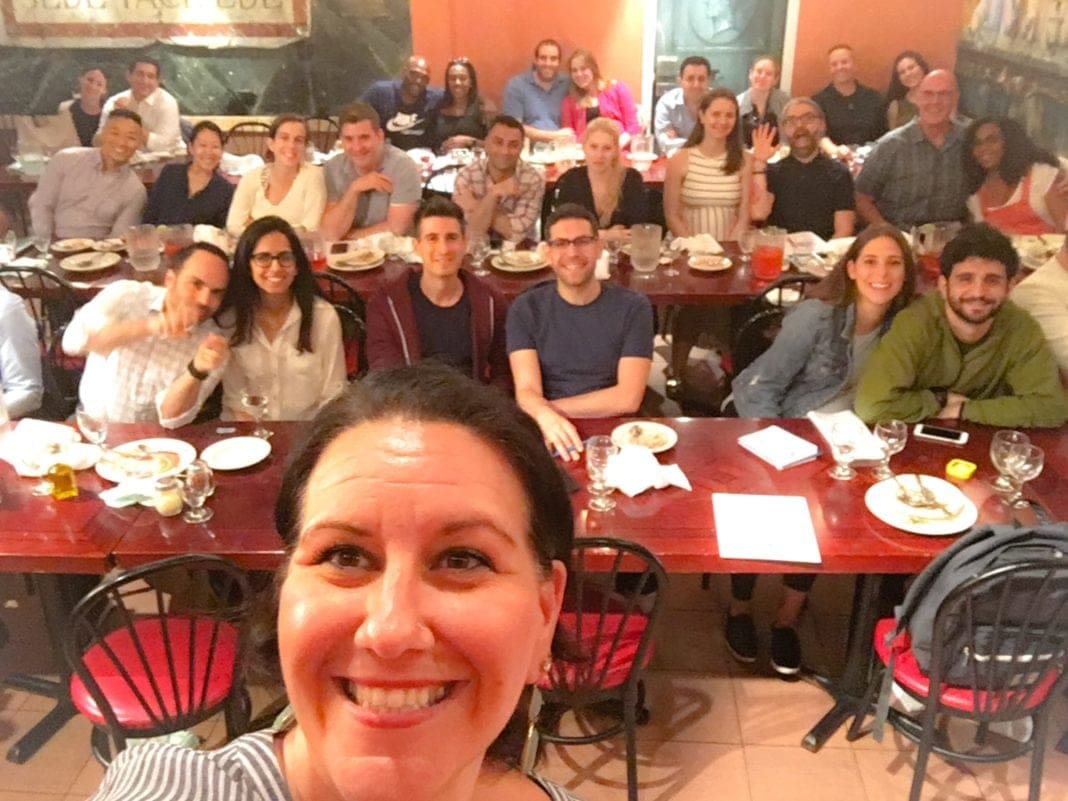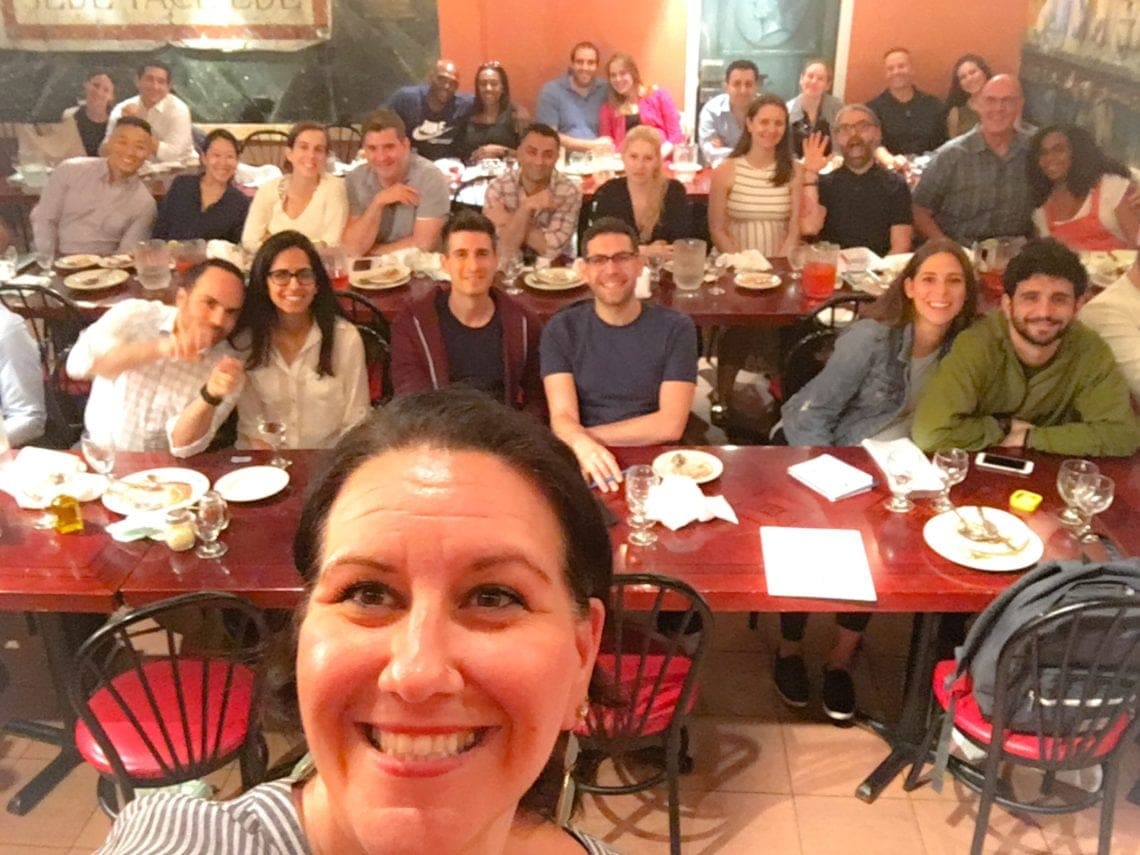 COVID-19 UPDATE: All expecting twins classes are being taught online until further notice. Please sign up for our Live Online Expecting Twins Class taught live on Zoom.
Pregnant with twins in New York City? Whether you live in Manhattan, Brooklyn, or anywhere in the NYC tri-state area, Nat is ready to teach you everything you need to know to get ready for your twin birth and bring your twins home for the first time! With over 12 years of experience teaching this class to over 1,000 couples, Natalie will get you excited, get you schooled, and get you (AND your partner!) ready to rock with your twinnies!
As the pregnant and new moms meeting leader for eight years with the Manhattan Twins Club, Natalie Diaz has created her New York expecting twins class by compiling families' most-asked questions and most common discussions. She includes a variety of opinions in the class, including her own, but the goal is to have families leave each class knowing all the choices they have so THEY can decide which one is best for them. Twiniversity is truly the #1 recommended New York expecting twins class by both students and doctors alike!
Hear what students are saying about the New York Expecting Twins Class
I attended the in-person Twiniversity class in December in New York and I am so grateful for the resources you have provided and the community that you started. Thank you for all that you are doing for twin parents. And I just need to say I'm so glad my husband and I attended your class before any other infant prep classes (we were the only twin parents in 3 other classes we attended and I definitely felt like a curiosity in those classes). We fit right in at Twiniversity and for that, I am so grateful!

Veronica G. from Brooklyn
---
We wanted to share our deepest gratitude for Natalie and her class. We are first time parents to 4 week old twins. We don't have a lot of family in New York City, so as we were preparing for parenthood, we were pretty shaky. I remember walking out of Natalie's class a new man! We said to ourselves, WE CAN DO THIS. Natalie's advice and education is priceless and as time is passing every tip or piece of advice she gave us has proven to be dead-on! Any expecting parent of twins should take this class!

Eric, Asaf, Oz and Amalia from Manhattan
---
I just want to thank you so much for the class! Not only did the hours fly by, but you absolutely nailed everything we were puzzled about going in. I described you to my friends as, 'It was as if I had a very cool, very ballsy sister who had twins already and she was imparting her experience on to us with humor and reality.'

Laura K. from CT
---
Natalie is one of the most compassionate and caring people we know. She also has a passion for her job, which is teaching other twin moms how to navigate parenting twins. Natalie is THE resource for parenting twins.

Cassandra B. from NJ
---
new york expecting twins class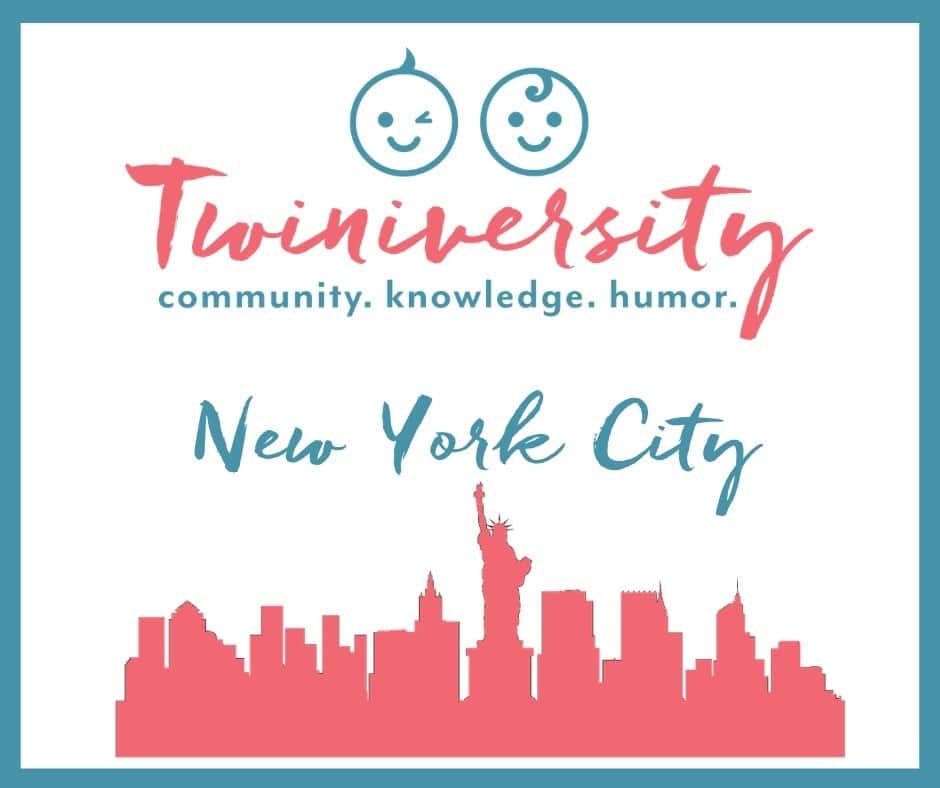 ---
Twiniversity's New York expecting twins class

is ideal for…
New families who just found out they are expecting two or more. (The ideal time to take the 101 class is between 24-34 weeks pregnant).
Families who already have a child and are NOW expecting twins and want to know what the differences will be.
Families who have had their twins and need help with figuring out the fine-tuning of parenting your kids (sleep schedules, feeding issues, interacting with the twins).
Families who don't have the time to register and prepare for the children (Twiniversity will register FOR you and help plan your nursery).
The Twiniversity New York Expecting Twins Class is taught over two evenings. Day 1 covers preparing for your twins' arrival and Day 2 covers caring for your newborns.
---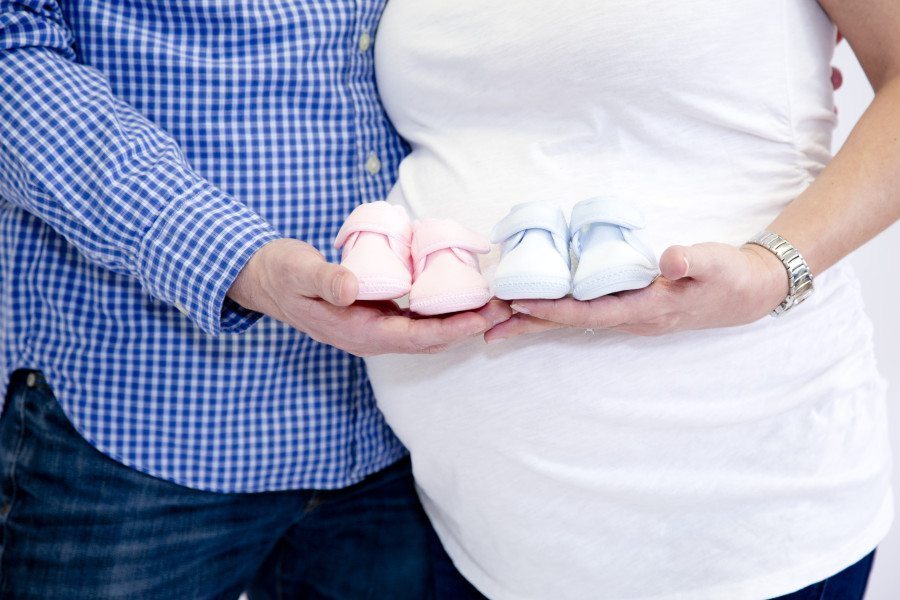 Day 1: Twins Prep
This night will cover everything you need to know BEFORE your bundles of joy arrive! During this three hour lecture, Nat will highlight all the important information you need to get you well on your way in preparing your home, yourself, and your relationship for the upcoming arrival of your twins including: new york expecting twins class
What equipment you will need and when (full registry provided)
Handouts on: hospital bag packing list, bedrest boredom busters, pediatrician interview questions, how your partner can get involved, help chore chart, twin birth plan worksheet
Pregnancy concerns and signs of preterm labor
Vaginal or c-section?
What happens on the BIG DAY!
Managing your hospital stay
Recovering from a c-section
What you should have in order BEFORE the twinnies arrive
Preparing older children and your pets for your new arrivals
Getting your marriage baby-ready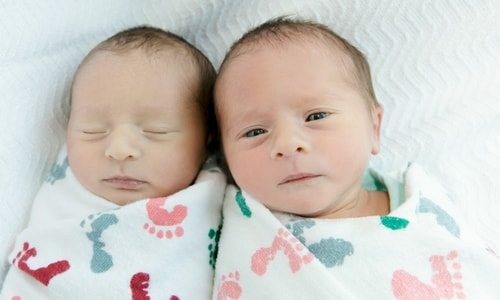 Day 2: Newborns
This night we'll discuss all the ins and outs of your new life after the twinnies are born. Natalie will give you plenty of tips and tricks on how to adjust after your world gets turned upside-down (in a good way). Topics in the day 2 class include:
Handouts on: Nanny interview questions and questionnaire, safety tips for twins, keepsakes and milestones, car seat safety tips, how can a doula help me, how your partner can get involved
Coming home from the hospital with your newborns
Getting your twins on a feeding and napping schedule
How mom and dad can get more sleep
Nanny vs. daycare vs. staying at home
Finding and interviewing a Nanny/ Night Nanny/ Babysitter/ Mother's Helper
Mistakes new parents make
Breastfeeding, pumping, and bottle feeding tips and tricks for multiples
Tips to soothe crying twins
Diapering 101
Bath time x 2
How to deal with your new relationship (and I don't mean the kids)
Class Fee
The New York expecting twins class is $300* per family and is taught over two (2) nights. This covers two (2) adults, typically spouse/partner/family member and mom. The fee also covers 7 hours of lecture, class materials, dinner for two each night, and a goodie bag worth over $100.
For an additional $49, add on our Online Breastfeeding Twins Class! (retail price $99) You can purchase this along with your expecting twins class in the drop-down menu below.
The NYC Twiniversity class is taught at La Mela Ristorante on Mulberry Street in Manhattan.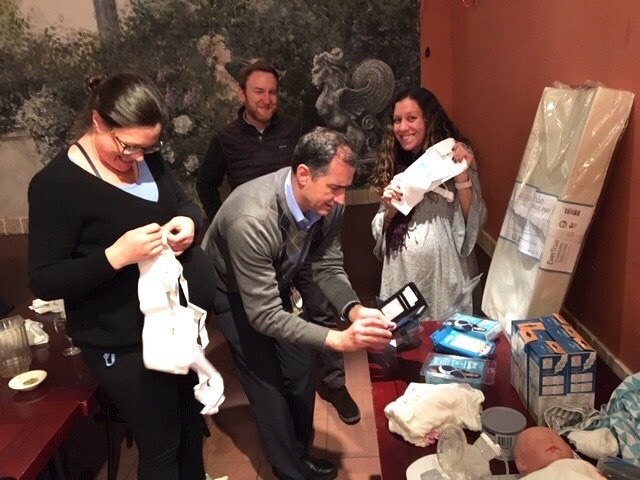 Guidelines for Registering
We highly recommend taking these classes before your twins arrive, but we also welcome parents whose twins are already born

We recommend taking the classes between 24-34 weeks gestation
Class Dates
Click the left/right arrows to see other months.
COVID-19 UPDATE: All NYC classes are cancelled through at least October 2020. Please sign up for our LIVE Online Expecting Twins Class (taught by Nat) or as an alternative, check out our on-demand online expecting twins class.
[add_eventon event_type="18329″ show_et_ft_img="no"]
MUST READ: After you submit your payment you will be automatically routed to a page to complete your registration form. If you have any problems with this, contact julie@Twiniversity.com.
*Scholarships are available on a case by case basis. If you can not afford the Twiniversity New York expecting twins class fee and would like to attend, please email Natalie@Twiniversity.com.
**Active military receive free admission to all Twiniversity expecting twins classes. Email julie@Twiniversity.com to register.
Class Cancellation by Twiniversity: Twiniversity reserves the right to cancel an event due to circumstances beyond our control. If Twiniversity cancels a class, registrants will be offered a full refund. Should circumstances arise that result in the postponement of a class, Twiniversity has the right to either issue a full refund or transfer registration to the same class at the new, future date.
Registration Cancellation by Participant: The deadline to receive a full refund for your registration is 7 days before the class. Registration cancellations received prior to the deadline may be eligible to receive a full refund, less a $25 service fee. Cancellations received after the stated deadline will be eligible for a 50% refund. Refunds will not be available for registrants who choose not to attend a class. Refunds will be credited back to the original credit card or Paypal account used for payment.
If you purchased your class on CourseHorse, our cancellation policy applies to your purchase. If you need help canceling or have any questions, please visit CourseHorse (link: https://coursehorse.com/contact-us).
Gift Certificates for New York expecting twins class
Are you looking for a special gift for a couple expecting twins? Gift certificates are now available for our Expecting Twins Class! You can purchase a gift certificate for our online, New York, Chicago, or Houston classes and we'll email you a custom certificate that you can present to the lucky couple! Email Julie@Twiniversity.com to order.
Interested in a private class or private group class?
If you can't make the New York expecting twins classes need to book a private date (or would like to arrange for your own class with your friends and family – singleton families welcome) please email Natalie@Twiniversity.com or call 917.442.2020 for full details. Natalie will travel anywhere in the tri-state area (NY, NJ, CT). If you live further away, please contact us for special pricing.
Online Classes
Online Classes are offered throughout the year for families outside of the Twiniversity class area or for families on bed rest. Click here for details on our online classes.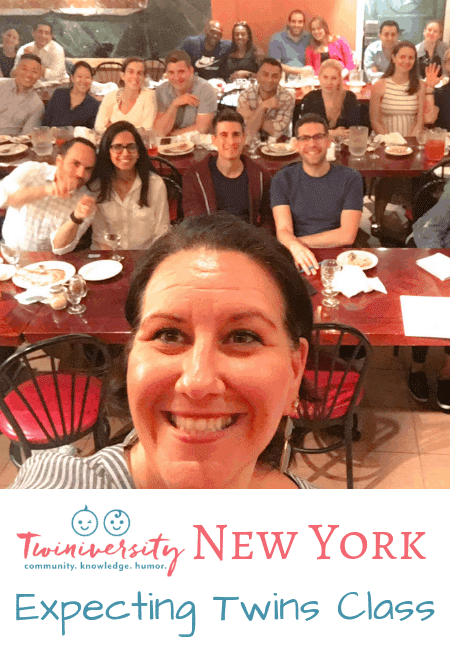 Manhattan expecting twins classes Brooklyn expecting twins classes Houston expecting twins classes Minneapolis expecting twins classes Miami expecting twins classes Canada expecting twins classes Los Angeles expecting twins classes Denver expecting twins classes Dallas expecting twins classes London expecting twins classes Phoenix expecting twins classes Philadelphia expecting twins classes San Antonio expecting twins classes Austin expecting twins classes San Francisco expecting twins classes Santa Monica expecting twins classes Seattle expecting twins classes Long Island expecting twins classes Westchester expecting twins classes Boston expecting twins classes Worchester expecting twins classes Connecticut expecting twins classes New England expecting twins classes New Jersey expecting twins classes Charleston expecting twins classes Columbia expecting twins classes Paris expecting twins classes Berlin expecting twins classes Australia expecting twins classes Munich expecting twins classes Dublin expecting twins classes Kansas City expecting twins classes Iowa expecting twins classes Brooklyn expecting twins classes Houston expecting twins classes Minneapolis expecting twins classes Miami expecting twins classes Canada expecting twins classes Los Angeles expecting twins classes Denver expecting twins classes Dallas expecting twins classes London expecting twins classes Phoenix expecting twins classes Philadelphia expecting twins classes San Antonio expecting twins classes Austin expecting twins classes San Francisco expecting twins classes Santa Monica expecting twins classes Seattle expecting twins classes Long Island expecting twins classes Westchester expecting twins classes Boston expecting twins classes Worchester expecting twins classes Connecticut expecting twins classes New England expecting twins classes New Jersey expecting twins classes Charleston expecting twins classes Columbia expecting twins classes Paris expecting twins classes Berlin expecting twins classes Australia expecting twins classes Munich expecting twins classes Dublin expecting twins classes Kansas City expecting twins classes Iowa expecting twins classes