Last updated on September 28th, 2021 at 01:42 pm
Nat is going "back to school" this August with a new season of monthly Twiniversity NYC expecting twins classes! She's ready to get back in the classroom to help twin moms-to-be and dads-to-be to get ready for their new arrivals. Classes start back up on August 29th and if you've been waiting all summer, NOW is the time to register for Nat's NYC expecting twins classes!
As the pregnant and new moms meeting leader for eight years with the Manhattan Twins Club, Natalie Diaz has created expecting twins classes by compiling families' most-asked questions and most common discussions. She includes a variety of opinions in the class, including her own, but the goal is to have families leave each class knowing the choices they have so THEY can decide which one is best for them. Twiniversity offers the #1 recommended New York expecting twins classes.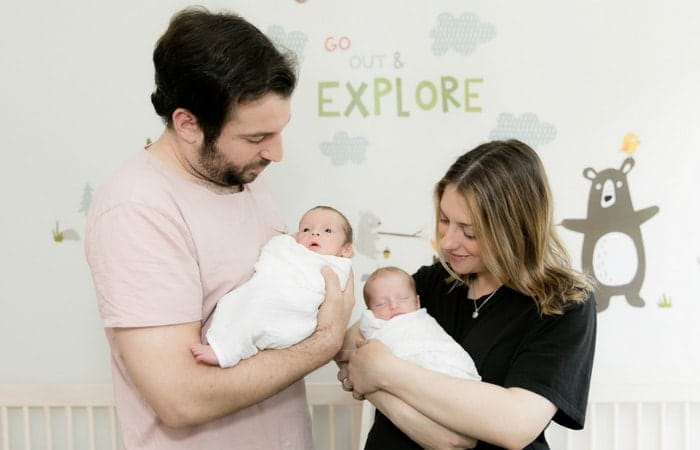 Twiniversity NYC expecting twins classes are ideal for…
– New families who just found out they are expecting two or more. (The ideal time to take the class is between 24-34 weeks pregnant).
– Families who already have a child and are NOW expecting twins and want to know what the differences will be.
– Families who have had their twins and need help with figuring out the fine-tuning of parenting your kids (sleep schedules, feeding issues, interacting with the twins).
– Families who don't have the time to register and prepare for the children (Twiniversity will register FOR you and help plan your nursery).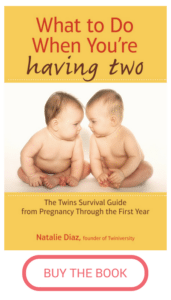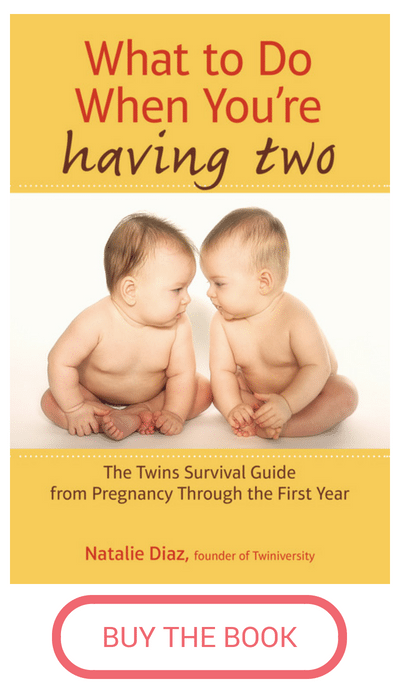 Classes include dinner for two each night, a copy of Natalie Diaz's book, "What To Do When You're Having Two", a swag bag filled with goodies from our partners, 7 hours of lecture, open Q&A, and helpful handouts.
To learn more about Nat's NYC expecting twins classes, which are offered monthly at La Mela Ristorante in Little Italy NYC, visit the Twiniversity NYC Expecting Twins Class Page!