Are you a parent of twins who decided to go back to work? You've probably noticed there are unique judgments and misconceptions that many people have for working parents of twins. Our community of twin parents shared their most frustrating misconceptions as working parents of twins in the hopes you'll be able to relate.
10 Misconceptions about Working Parents of Twins
That I'm an absentee parent and I am letting other people raise my kids. What people forget is that it's about the quality time you spend with your kids…not necessarily the quantity. Because I am away from my kids so much during the week, I make sure that the time we have in the mornings, evenings and weekends is quality time, doing things together as a family as well as one-on-one with our twins to make them feel special.
That I must love getting out of the house when it couldn't be more backwards. I would love to be home with my kiddos but we still need the lights on and food in the fridge. I work because I have to not because I want to!
That we all would prefer not to work. Many of us really like our jobs. I love my twin girls and my career is an investment in our family's financial security. You can't just drop out of my field (marketing) and come back in a few years. And I also really love what I do.
That because we have a nanny, we're rolling in cash. We priced it out, and it costs exactly the same to put the kids in daycare as it does to have the nanny around here (+ or – $20/week). My wife and I both work from home, so with the nanny's help we get to be there for the little ones and still get our hours in.
That two income families have both parents working just to pay for "the extras", like vacations, evenings out, etc. We never go away, live very modestly, and are still living paycheck to paycheck on two incomes. Twins are expensive!
That my kids suffer because they aren't with me all the time. Quite frankly, I think they have more fun and are better taken care of in the aftercare program they are in than they would if they were just sitting home with me. I love my kids more than anybody, but professionals are quite capable at what they do.
That I get to skip home responsibilities. We still have to come home to cook, clean, do laundry, run errands and spend as much time as we can with our kids. We still have all the same things to get done, we just have to do them in the early mornings, nights, and weekends.
That going to work is a break. From the moment I drop the kids off, it's beat the clock to get to work on time, get all my work done in time, to rush out the door, to get home and get dinner ready. I often have to use my lunch breaks to get errands done for my family so I don't get much of a break then either. Don't get me wrong, I enjoy my job and I'm very grateful for it, but it's definitely not a "break".
That I should not be a parent if I can't stay home with my twins. I have two sets of twins and I went back to work when first set were 12 months old and then when second set were 6 months old. Two of them are special needs and I had one with an illness. I did what I could. Financially I needed to return, but also because I need adult interaction and life away for a short time from being the twin mummy – which to this day I still get called. My twins are 7 and 10. I am not a bad mum, and nor do my kids hate me for working! I now work 2-3 jobs to provide for my children and I work all different hours but I never miss school events, doctor appointments, therapies, parties, etc.
That you get "buy one, get one free" on day care fees. HA! I wish! There are no BOGOs in twin parenting. 🙂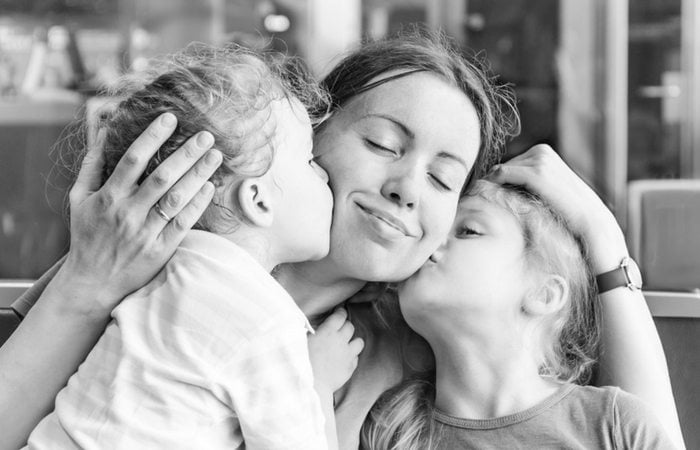 Whether you are a working or a stay at home parent of multiples, this gig ain't easy! We are all working our little tushies off to "make it work" and we all are in this TOGETHER. We all have our ups and downs, things we wish we could change, and things that we wouldn't change for the world — especially that we have multiple amazing sweeties to cuddle, love, and enjoy through this crazy whirlwind of parenting!
Related Articles
10 Misconceptions About Stay-At-Home Parents of Twins
When to Stop Working With A Painful Pregnancy
5 Tips for Returning to Work After Twins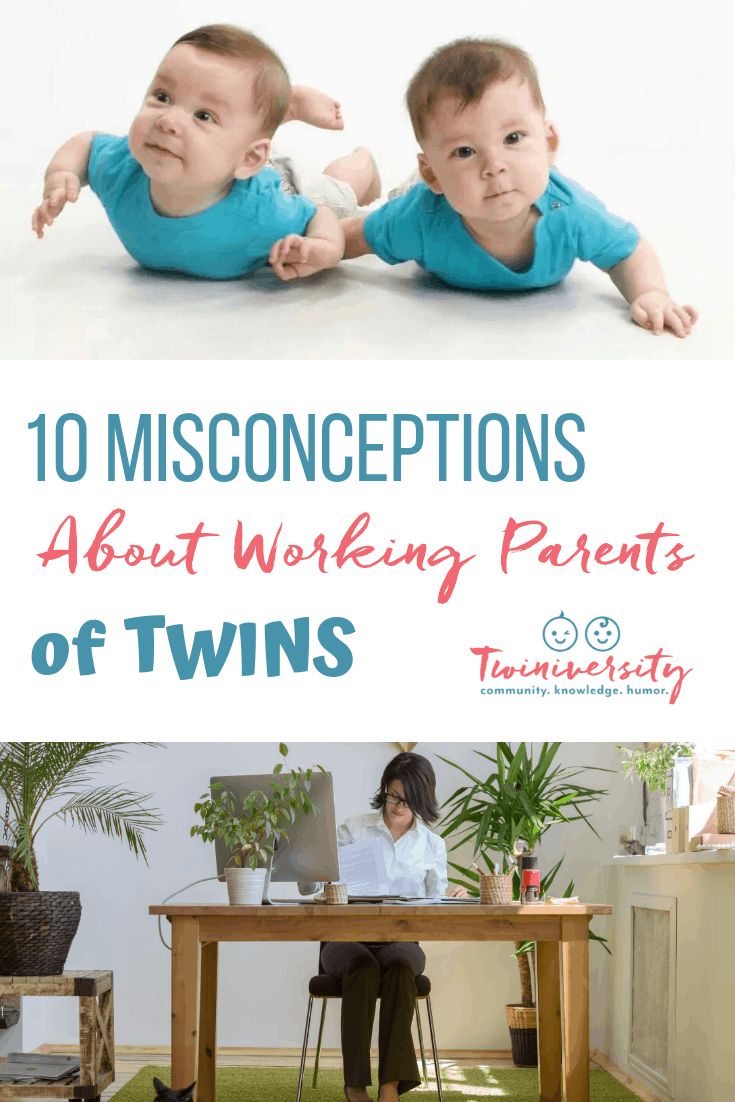 ---

Got twins? Us too! The Twiniversity Podcast with Natalie Diaz is created by parents of twins FOR parents of twins, from expecting times through the teenage years and everything in between. This podcast is all about parenting twins, offering plenty of tips, parenting hacks, and of course, humor. Just know that we are laughing WITH you every step of the way.
---

Are you looking to connect with an experienced parent of multiples who has been in your shoes? Do you want to feel supported, guided, and heard as a new parent of multiples*?
Or, do you love offering advice and tips to new parents of multiples*? Would you love to support, guide and listen to a soon-to-be or new parent the way you wish someone was there for you?
If you said, "YES!" to any of those questions, then the Twiniversity Parent-to-Parent Mentorship Program is perfect for YOU!
We are looking for parents of multiples from around the globe who want to be matched up with a parent mentor, or who want to BE a parent mentor. We'll be matching up moms with moms and dads with dads from all over the world to get personal support in this crazy life of multiples parenting!! All you have to do is complete a simple application form and we'll do the matchmaking! And the best part? The program is totally FREE! There are no fees to take part in this program.
---

The rate of twin births has risen 79 percent over the last three decades, and continues to increase. A mom of fraternal twins and a national guru on having two, Natalie Diaz launched Twiniversity, a supportive website with advice from the twin-trenches.
What to Do When You're Having Two is the definitive how-to guide to parenting twins, covering how to make a Birth Plan checklist, sticking to one sleep schedule, managing double-duty breastfeeding, stocking up on all the necessary gear, building one-on-one relationships with each child, and more.
Accessible and informative, What to Do When You're Having Two is the must-have manual for all parents of twins.