Learn what to expect in the first year with twins, including tips, tricks, and advice from real twin parents who have been there.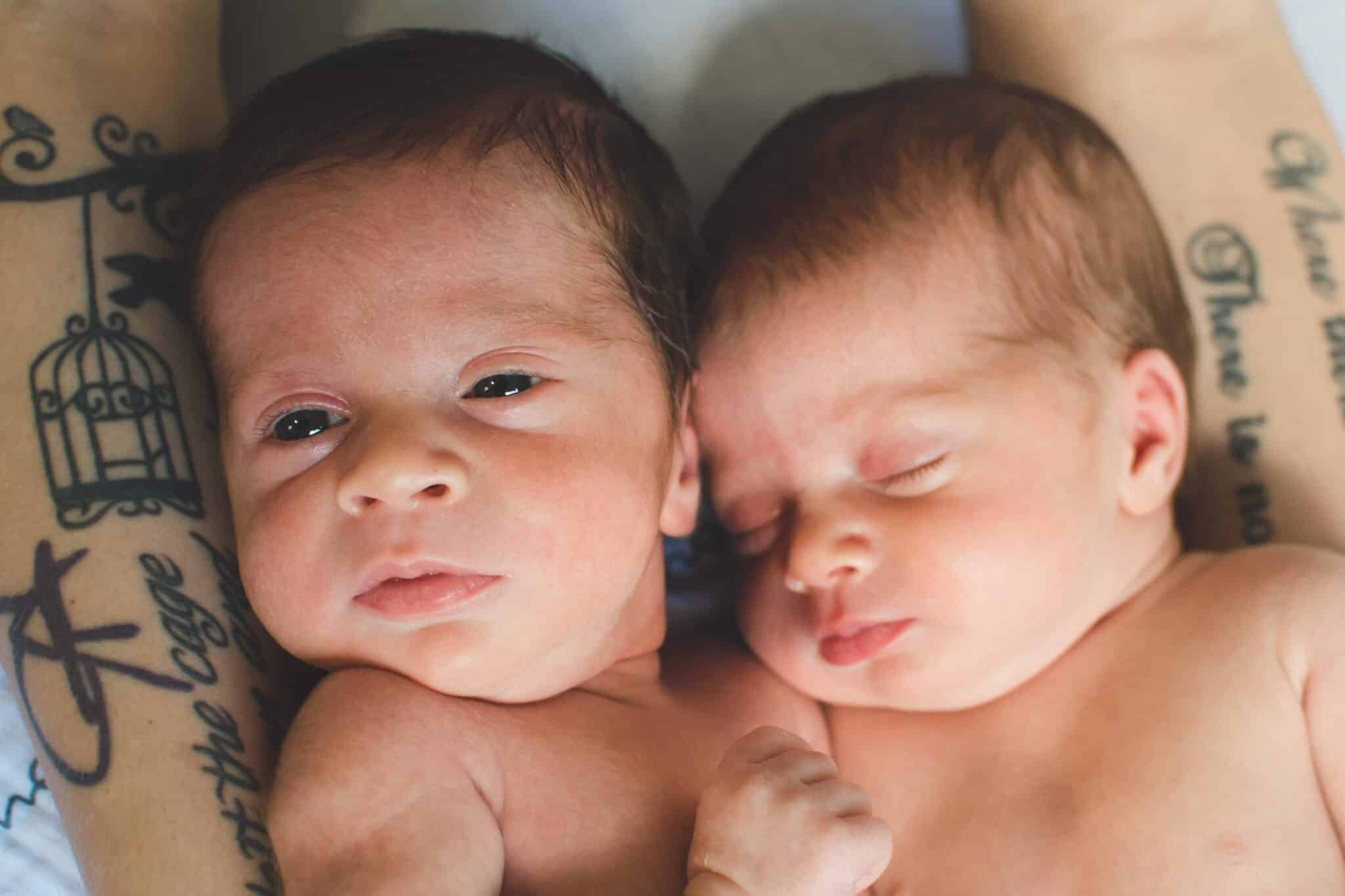 So your twins have finally made their grand entrance into the world! Congratulations and welcome to the twin parenting club!
Now what? Well, this is a good place to start. We have plenty of information and resources to help you navigate twin parenting through the first year with twins.
Our twin parenting tips come from our very own experienced twin parents from around the world! These parents have all been there, done that, and are ready to share their tips and tricks with you.
These first few weeks can be full of excitement, questions, and anxiety. Not to worry, we've got your back. Here's all our best tips, tricks, and advice for the first year with twins!
Subscribe for free to the Twins Tale Podcast and hear interviews with twin parents about their twins at all the ages and stages from birth through college.
All content on this website, including medical opinion and any other health-related information, is for informational purposes only and should not be considered to be a specific diagnosis or treatment plan for any individual situation. Use of this site and the information contained herein does not create a doctor-patient relationship. Always seek the direct advice of your own doctor in connection with any questions or issues you may have regarding your own health or the health of others.
The First Year with Twins
What Do I Do Next?