Learn about multiple birth discounts and twin discounts from retailers all over the US, including a sample letter to apply for free samples.
Many corporations around the world are acknowledging multiple births by offering special discount programs just for our families. Listed below are some of the most popular known twins discounts and multiple birth discounts. Please note the requirements for each, also listed below.
This list was updated on December 29, 2020. Note that Twiniversity takes no responsibility for the validity of these offers. We are just passing along the info as we find it, most often from parents like you! Also, note that many multiple birth discounts are available as your children get older, you just have to ask. Also note, some links are affiliate links as well.
Having twins? Ever wish there was an expecting twins class to get you ready for your twins? Well, relax, there is! We offer Twiniversity classes in New York City, Chicago, Houston, and ONLINE, created exclusively for expecting and new parents of multiples. Click here to learn more… and while you're at it, check out our breastfeeding twins class and baby safety class!
If you find any of the below information out of date, please email community@twiniversity.com with details on your findings!
If you just heard that second heartbeat for the first time, or you know it's been two for a while, you need to read our twin pregnancy week by week timeline to help you learn what happens week by week with twins. Click here to learn more… and while you're at it, check out our expecting twins classes and twin parent coaching services.
---
Sample Letter:
"Dear Sir or Madam,
On (date of birth), my husband and I became the proud parents of twin (boys/girls). We understand that your company offers special benefits for families with multiples. We would love to take advantage of this offer and be added to any mailing list your company may keep for future coupons and informational mailings. Enclosed are copies of the birth certificates for our children (Baby A name) and (Baby B name).
Thank you for your support of our family. If you should have any questions, please do not hesitate to call me at (phone number).
Sincerely,
(Your Name)"
White House Greetings Office
Recognition of babies' birth/adoption by sending:
•name and home address of honoree(s)
•form of address (Mr., Ms., Mrs., Dr., Miss, etc.)
•exact date of birth (month, day, year)
•age (birthdays)
•your (the requestor's) name and daytime
phone number
•any specific mailing instructions if other than to honoree's address
•Send to The White House, 1600 Pennsylvania Avenue NW, Washington, D.C. 20500. To submit your request online, visit http://www.whitehouse.gov/contact/write-or-call#write. If you already submitted a request and need to make sure your information is correct, contact the White House Comments Line at 1-202-456-1111. mult
iple birth discounts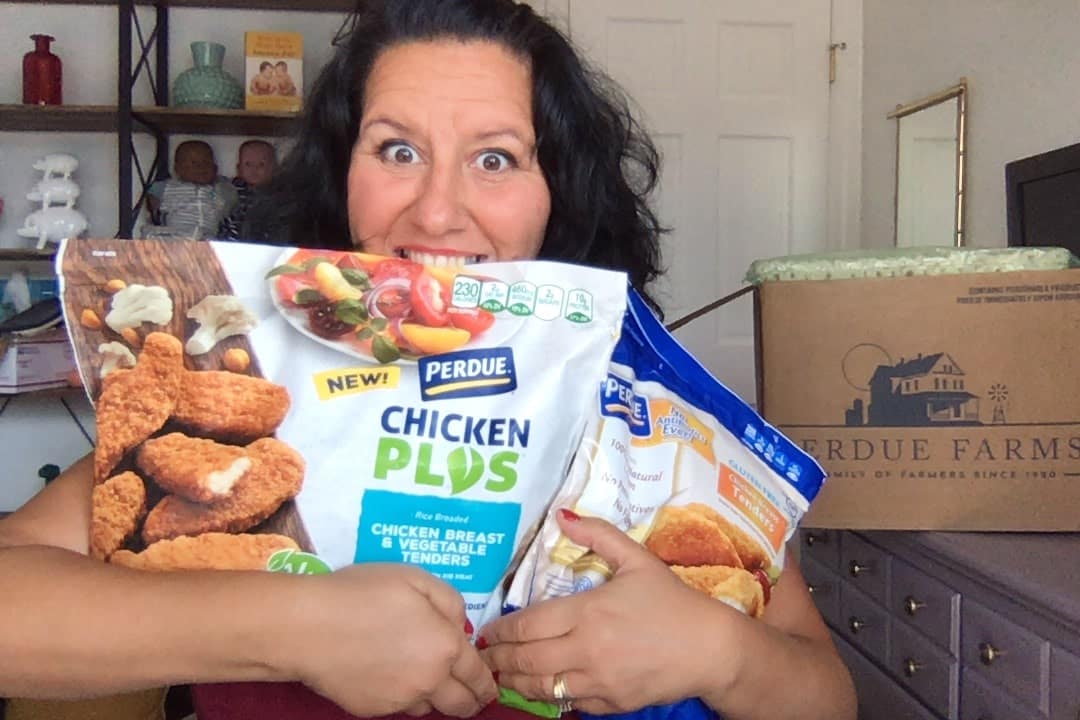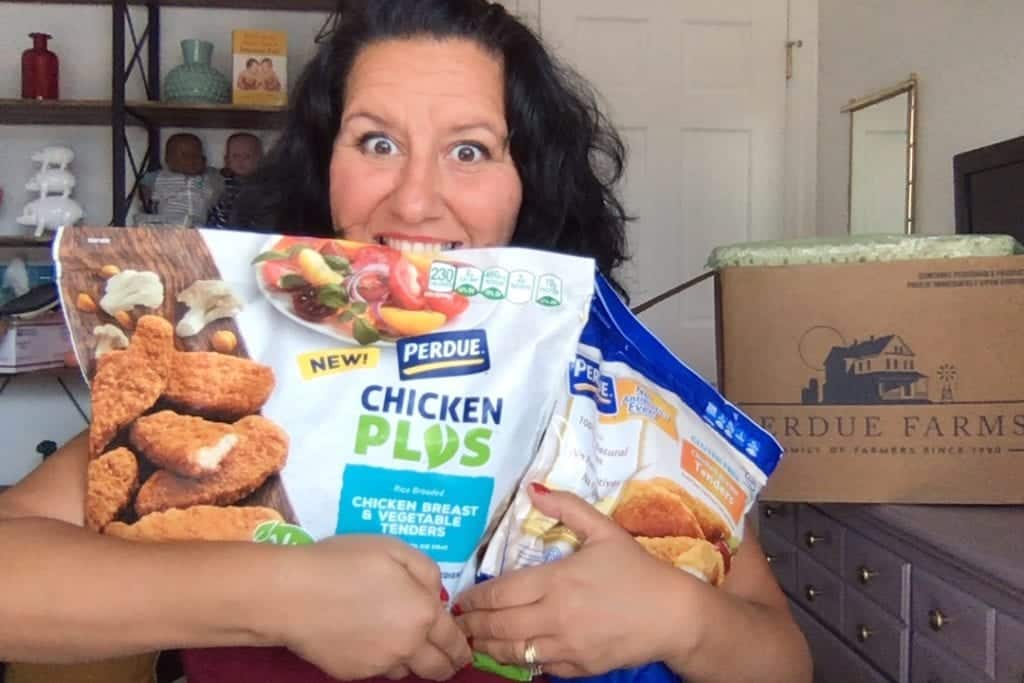 Twiniversity Friends and Family get 15% off their first order visiting Www.Perduefarms.com/Twins. Many times twin parents forget to stock up on supplies for themselves and their partners but have a house full of diapers and formula. That's all well and good until mama's belly growls.
Their Chicken Plus strips make a PERFECT snack for any lactating mom.
Amazon Baby Registry
This deal is valid for anyone expecting (singleton, twins, triplets, etc.). Click here to start your Amazon Baby Registry and receive a surprise box of items for parents and baby valued up to $35.
Pampers and Luvs diapers
Send name, address, and copies of birth certificates to:
Pampers Multiple Birth Offer
The Procter & Gamble Company
P.O. Box 599
Cincinnati, OH 45201
or
Luvs Multiple Birth Offer
The Procter & Gamble Company
P.O. Box 599
Cincinnati, OH 45201
Or call 1-800-726-7377 to request a free package as part of their Pampers Multiples Birth program or 1-888-665-3257 for a free package on the Luvs Multiples Birth Program. Packages will include coupons for diapers, wipes and some other products and coupons (it changes periodically). You will be required to provide copies of your multiples' discharge papers. You can only get the Pampers OR the Luvs package; not both. multiple birth discounts
Need more support in your twin parent journey? Sign up today for a Twiniversity Membership! Connect with other parents of twins in a monthly Zoom twin club, build your twin parenting community in our private Facebook group, and expand your twin parent knowledge with our video learner library. Click here to learn more… and while you're at it, check out our twin parent coaching services and twin parent mentor program.
Cord Blood Registry
Cord Blood Registry offers a multiples discount on newborn stem cell banking and tissue banking for twins, triplets or more. Call 888-932-6568 or visit www.cordblood.com and use the code DUO2 to get special pricing on cord blood and/or cord tissue storage when you sign up your twins or higher-order multiples. For reference, here's a link to their pricing page.
Ready, Set, Food!
Ready, Set, Food! is an allergist-mom developed system of daily packets that dissolve easily in a bottle of breast milk, formula, or solid food. Their guided system makes it simple for parents to safely introduce peanut, egg, and milk on a regular basis, starting as early as 4 months of age to align with new recommendations from the AAP for preventing food allergies. Click here to learn more and use the coupon code TWIN50 which gives 50% off the first month of ANY subscription. Valid for new customers only. One coupon per customer. Valid until 12/31/21.
Larktale
Use the coupon code TWIN20 for 20% off your order on Larktale.com. Click here to buy
Mabel's Labels
Use the code TWIN15 at checkout for 15% off sitewide (excluding Stamps, Sales, and Masks) at MabelsLabels.com.
Saplacor Aegis
Use the code NEWMOM20 for 20% off your order of the Saplacor Aegis. The AEGIS is a safe hands-free skin-to-skin wrap suitable for newborns 4 to 14 pounds, helping reduce the risk of accidental infant falls. Quick access side locking zipper with eye hooks on the top and bottom for added safety and size customization. Click here to buy
Latest Posts
Are you looking for the best double stroller for twins? Not sure if you should go for a tandem stroller or a side-by-side stroller? And what about a Snap N' Go? We've got all the details for you in our double stroller resource. Click here to learn more… and while you're at it, check out our expecting twins classes and the Twiniversity shop!
Similac
One of the best multiple birth programs is offered by Similac. The Similac Multiple Birth Program offers a complimentary product sample to parents of twins, triplets, and up.
You need to complete a form after your multiples are born, and you can only get that form through your hospital or doctor's office. You will be required to submit a copy of each baby's birth certificate or hospital records of live birth along with the form. Call 800-986-8800 to learn more about this program.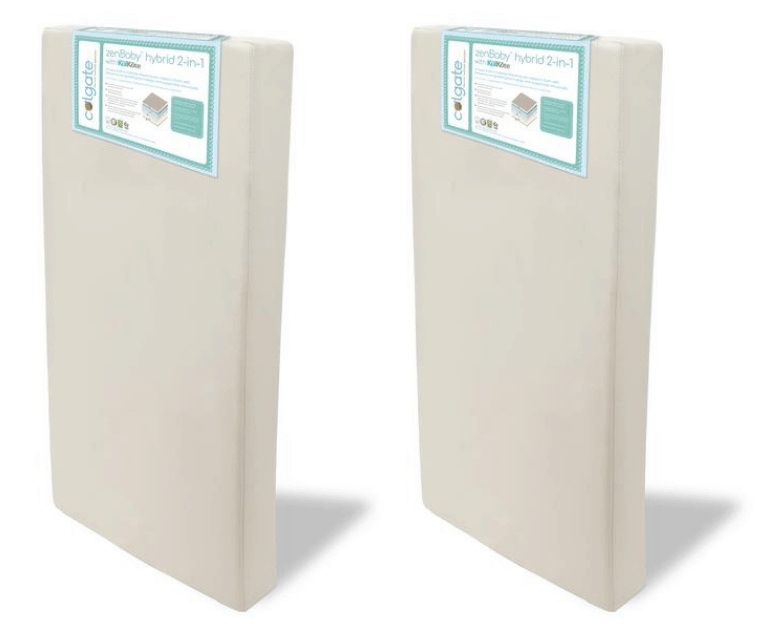 Colgate Mattress
Take 20 percent off purchase or two or more full size crib mattresses with the code Twinning2020. Minimum purchase of $250 required. Active now. Expires March 31, 2021. Visit ColgateKids.com to order.
SlumberPod
Take $60 off the purchase of two SlumberPod2.0s or two SlumberPod2.0 combos (with the fans) with the code TWINS2020. This code can be used on both their US website (slumberpod.com) and Canada website (slumberpod.ca).
Ahimsa
Take 15% off your order at Ahimsahome.com with the code Twins15. Ahimsa makes stainless steel dinnerware for kids. Created by a pediatrician and twin mom.
Our new digital twin pregnancy journal is up for sale on the Twiniversity Etsy store! This is the first and only digital journal exclusively for twin pregnancy. It's the perfect way to record your precious twin pregnancy memories to cherish for years to come. Click here to learn more… and while you're at it, check out our expecting twins classes and Twiniversity Shop!
Huggies

Packet of coupons offered by sending copy of birth certificates to:
Kimberly-Clark Corporation
Department QMB-017063476A
P. O. Box 2020
Neenah, WI 54957-2020
You'll also receive ongoing coupons through the mail after joining their program.
Contours
Take 20% off the following products on the Contoursbaby.com website when you use the code "TWINNING20".
Contours Curve Double Stroller
Contours Options Elite Double Stroller
Contours Love 3-in-1 Baby Carrier
Contours Journey 5-in-1 Baby Carrier
Sealy Quilted Crib Mattress Pad with Organic Cotton Top
Sealy Cool Comfort Crib Mattress Pad
Sealy Healthy Grow Plush Fitted Crib Mattress Pad
Sealy Soybean Plush Crib & Toddler Mattress
Sealy Soybean Natural Dream Crib Mattress
Sealy Posturepedic Crown Jewel Luxury Firm Crib & Toddler Mattress
Sealy Posturepedic Crown Jewel Crib & Toddler Mattress
Sealy OptiCool 2-Stage Crib & Toddler Mattress
Sealy FlexCool 2-Stage Airy Crib and Toddler Bed Mattress
Sealy EverLite 2-Stage Lightweight Foam Crib and Toddler Mattress
Sealy Cozy Cool Hybrid 2-Stage Coil & Gel Crib Mattress
Sealy Cotton Cozy Rest 2-Stage Crib Mattress
Sealy BabyPedic Posture Supreme 2-Stage Crib & Toddler Bed Mattress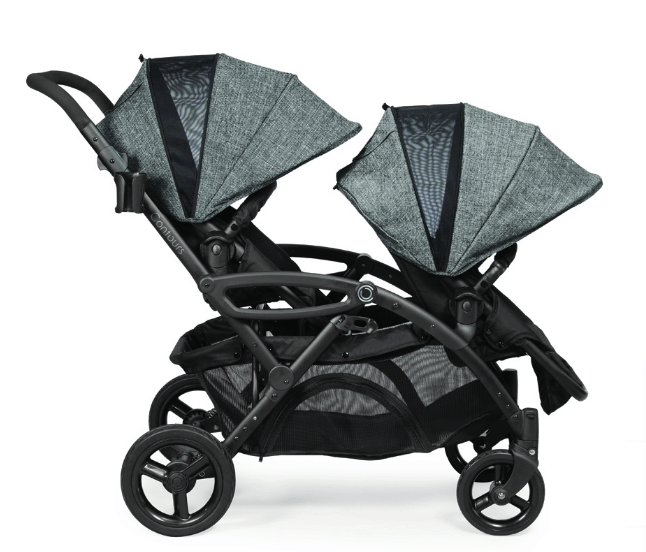 Need a plan for the first week home with twins? Book your 60-minute twins post-delivery strategy session on a video call with Lauren Oak, Twin Expert and Certified Postpartum Doula (and mom of twins!), to create a customized game plan for you and your twins when they come home. Click here to learn more… and while you're at it, check out our Twiniversity Shop and Twin Parent Memberships.
Rachel's Remedy
Use the code twiniversity10 for 10% off on the Rachel's Remedy website. Featuring breast relief packs to soothe sore breasts and Down There Relief packs to soothe hemorrhoids, episiotomies, perineal pain, and vaginal discomfort.
Multiple Birth Discount: Buy 2 like items and receive a 10% discount.
Need 1-on-1 lactation support for breastfeeding twins? We offer virtual twins lactation consultations with Certified Lactation Counselor (and Twiniversity founder) Natalie Diaz. Nat will provide 3+ hours of virtual lactation consulting for twins over video calls (Zoom, Skype, or Facetime) from the comfort of your own home. Click here to learn more… and while you're at it, check out our Breastfeeding Twins Class and twin parent coaching services.
Want to be the first to know about giveaways, deals, and more just for twin parents? Sign up for the Twiniversity email list! Subscribe today to get emails about giveaways, events, weekly article roundups, and more! Pregnant with twins? We'll be sending you a weekly twin pregnancy email to keep you on track with your pregnancy to-do list! Click here to learn more… and while you're at it, check out our Complete Baby Safety Course and Twin Parent Memberships.
Nature's One
Nature's One offers a 20% discount on formula when you buy cases from them directly (12 count). You need to mail in birth certificate copies and they save your discount to your account. Every time you order, it automatically gives you 20% off. Their discount program is through 24 months old and cases ship for free. www.naturesone.com
4moms
4moms offers a discount based on the number of multiples you have, so twins get a 20% off coupon e-mailed to them when they e-mail 4moms a copy of the birth certificates. Email Support@4moms.com.
Kenson Kids "I Can Do It!" Rewards Charts
Use code multiplekids101 on the Kenson Kids website for 15% off entire sale. Discount can be applied to any products on their website.
Ezpz
Ezpz offers families of multiples use of the code "supermom" to save 20% on their orders at the Ezpz website.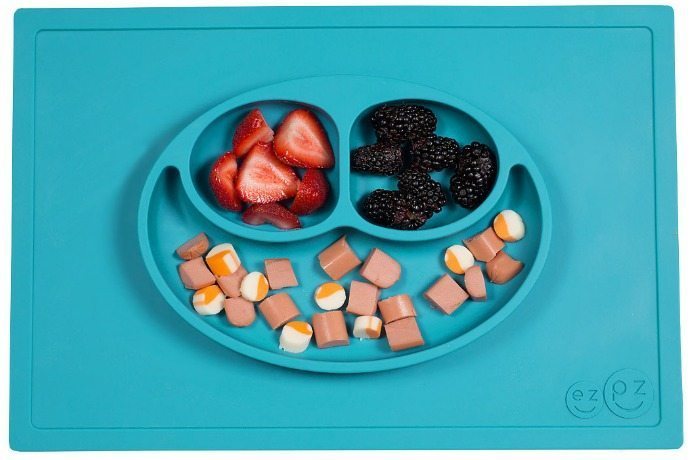 Rainbow Kids, Inc.
Dept. Free Hats, PO Box 31817, Bellingham, WA 98228. Free infant hats; Send babies' names, ages, genders along with a 6″ x 9″ or larger self-addressed stamped envelope. Available for babies up to 6 months old.
Stressing out with your infant twins? Let us help! Learn what to expect in the first year with twins, including tips, tricks, and advice from real twin parents who have been there. Click here to learn more… and while you're at it, check out our twin parent coaching services and Twiniversity shop!
Attn: Baby Go to Sleep Center, P.O. Box 550, Colorado Springs, CO 80901 or call 800-537-7748. Will send free CD or CD set for families with triplets or more. multiple
birth discounts
Earth's Best Baby Foods
www.earthsbest.com 1-800-434-4246 or write to Consumer Relations, The Hain Celestial Group, Inc., 4600 Sleepytime Dr., Boulder, CO 80301 for newsletter, product information, coupons. multiple birth discounts
Worried about breastfeeding twins? What To Do When You're Breastfeeding Two is an on-demand online breastfeeding twins class made just for YOU! This course was created by Twiniversity in partnership with Judy Teibloom-Mishkin, IBCLC. Click here to learn more… and while you're at it, check out our virtual lactation consulting and virtual twin parent coaching services.
Enfamil
There is also the option to become a member of Family Beginners in Enfamil. Enfamil offers free baby products if you sign up for them right after your babies are born (you can inquire about it from your doctor) or you could give them a call to sign up for their membership network. This not only guarantees free stuff for twins but also lets you receive coupons that you can later use for discounted shopping.
Enfamil advises parents of twins to contact their pediatrician after their multiples' birth to have them talk to their local Enfamil representative. If a promotional offer is available, the representative will issue a recommendation for free products be sent to the parents. You can also call 1-800-BABY-123 (1-800-222-9123) to join the Enfamil Family Beginnings program for ongoing coupons through the mail. multiple birth discount
Buy Buy Baby
Offers 10% off the 2nd item only. This only applies for two of the same high ticket baby gear products, such as car seats and cribs.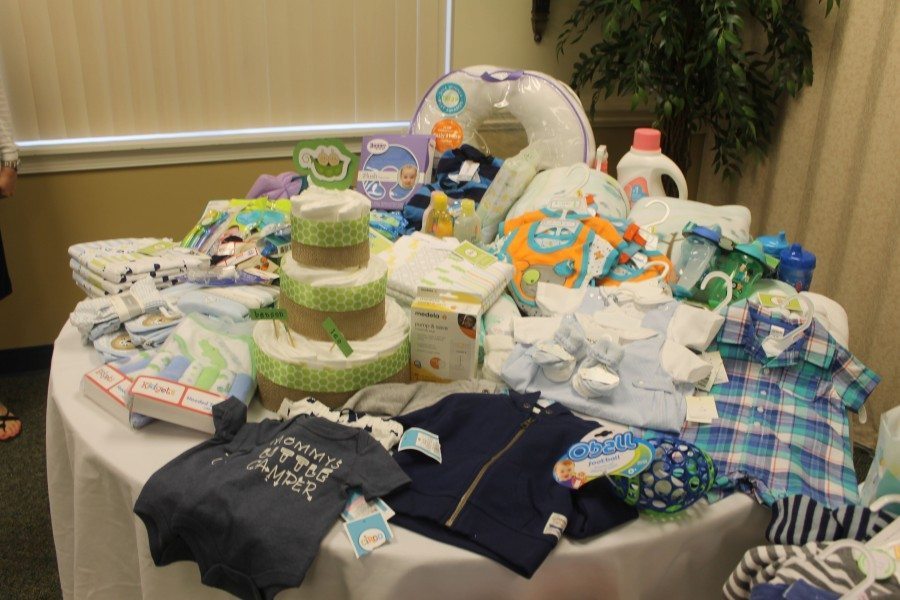 Safe Beginnings
www.safebeginnings.com or call 800-598-8911. Get 20% off, call to request catalog and to get discount code for online purchases. multiple birth discounts
Preschoolian Shoes
Please fax copies of birth certificates toll-free to 866-681-1081 and include your email. They will email you back a code which will reduce the price of your order by 50% (you can buy any 2 styles colors or sizes.) Shoes must be purchased in multiples of 2 (2, 4, 6 etc)- if you intend to buy more than 2 let them know in the fax. You can also email a photo to jeff@preschoolians.com This e-mail address is being protected from spambots. You need JavaScript enabled to view it instead of the fax if you like. For more info visit http://www.preschoolians.com.
"What To Do When You're Having Two: The Twin Survival Guide From Pregnancy Through the First Year" by Twiniversity founder Natalie Diaz is the definitive how-to guide to parenting twins, covering how to make a birth plan checklist, sticking to one sleep schedule, managing double-duty breastfeeding, stocking up on all the necessary gear, building one-on-one relationships with each child, and more. Click here to buy now and while you're at it, check out our expecting twin classes and Twiniversity shop!
Sensational Beginnings Catalog
www.sensationalbeginnings.com or call 1-800-353-0710. 10% discount for multiples, call for catalog and then call to place order.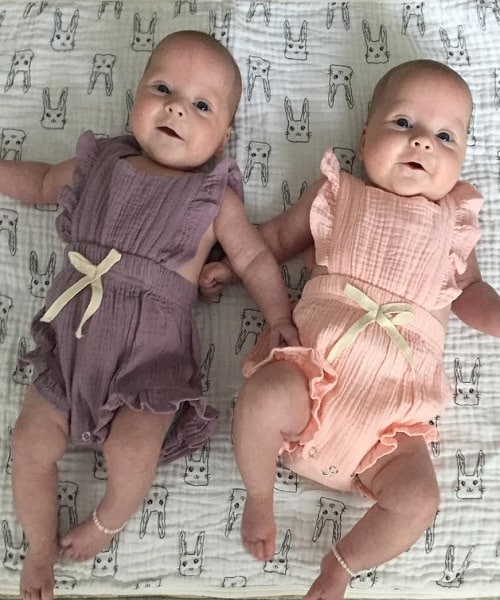 Perfectly Safe
www.perfectlysafe.com or call 800-837-KIDS / 800-898-3696. Catalog for kids' safety and childproofing items; multiples discount of 20%, type MULTIPLES in discount code section for online orders. multiple birth discounts
TRENDS IN TWOS
Enter coupon code 10BACK at checkout for a one time discount of 10% off your entire order. Shop now for fun clothing and gifts for twins and their families at TrendsInTwos.com.
JUST MULTIPLES
Save 10% on your entire purchase when you shop online at JustMultiples.com! Use the coupon code SAVE10 at check out! Just Multiples – Where Shopping Begins for Triplets & Twins.
Pregnant with twins and not sure where to start? Visit the Ultimate Twin Pregnancy Guide to find all the top articles and resources to get you ready for twins. While you're at it, check out our expecting twin classes and Twiniversity shop!
Owlet Baby Monitor
Owlet may provide you with a unique coupon code when you want to buy more than one Owlet. Call 866-348-1767 for details.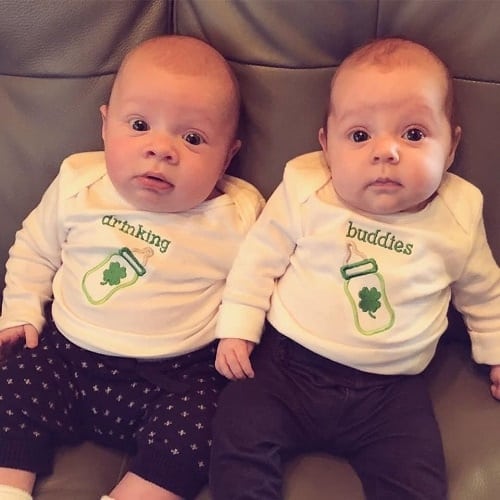 multiple birth discounts
Milk Snob
Milk Snob carrier and nursing covers may offer a 20% discount code when you contact them through email. Email hello@milksnob.com for details.
Kanga Care
Use Code TWIN10 for 10% off your purchase (some exclusions apply) Shop cloth diapers, mom gear, kid gear, etc at www.kangacare.com
Need support from another parent of twins? Check out the Twiniversity Twin Parent Mentorship Program. We match up parents from all over the world to get personal support in this crazy life of twin parenting. This program is 100% free. Click here to learn more… And while you're at it, take a look at our Memberships and Twin Parent Coaching services.
Table for Two
Take 15% off with code Twiniversity15 at buytablefortwo.com. This secure, sturdy twin feeder saves you time, energy and sanity, and makes mealtime more comfortable for you and your twins. No more struggling to position your babies in order to bottle-feed them at the same time! Whether expressing breastmilk into bottles or giving formula, Table for Two cuts your work in half! Table for Two is a must-have product for all parents of twins! multiple birth discounts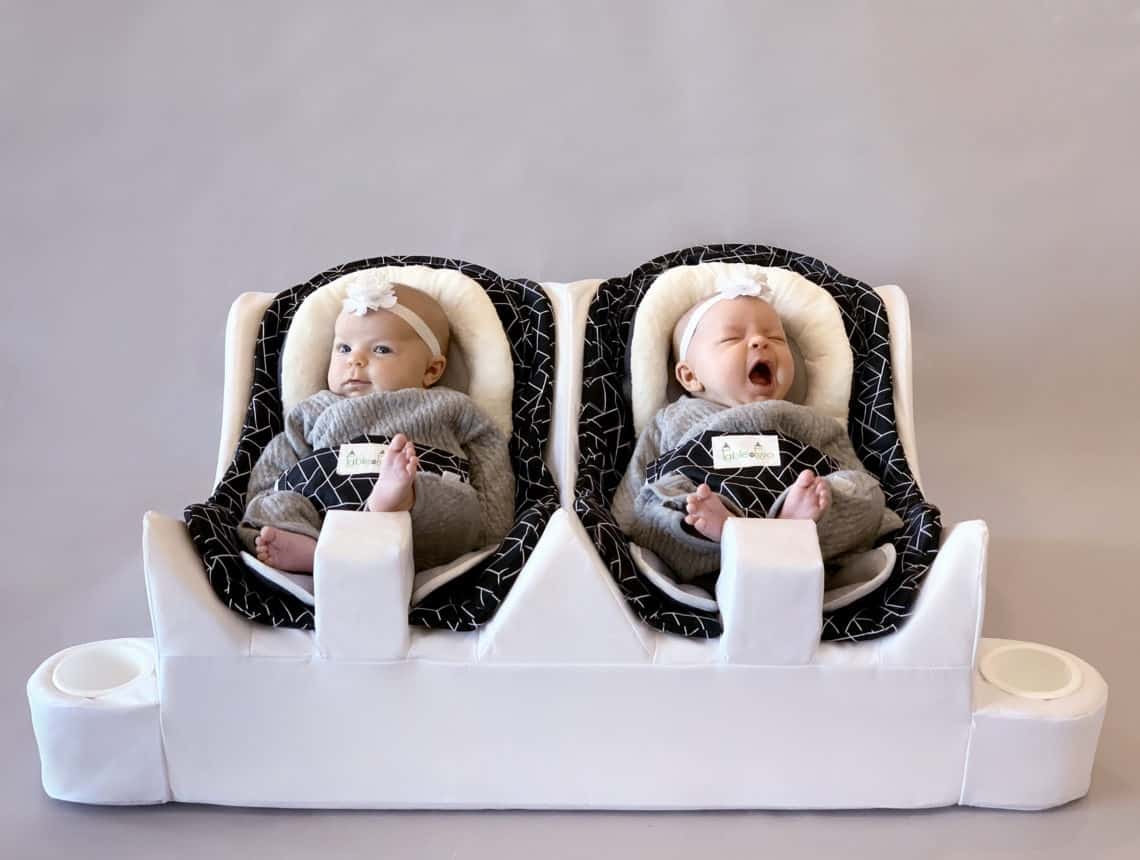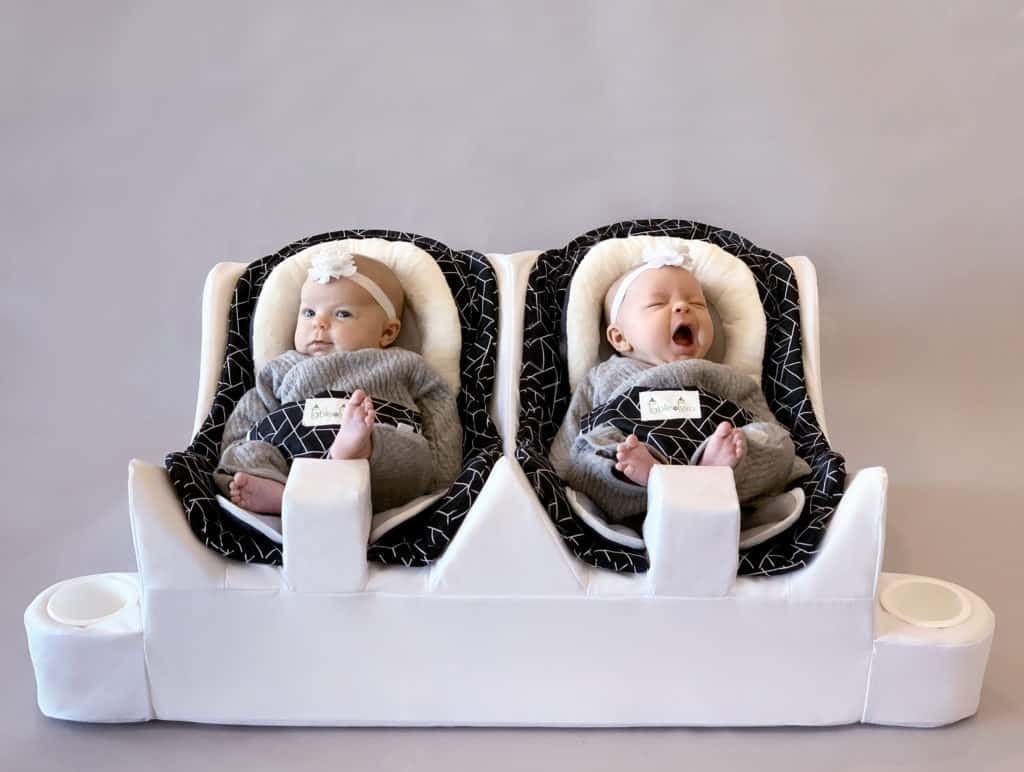 Romp and Roost
5% off, FREE shipping, and FREE waterproof sheet and divider! Go to their website to order with the code TWINIVERSITY5 https://rompandroost.com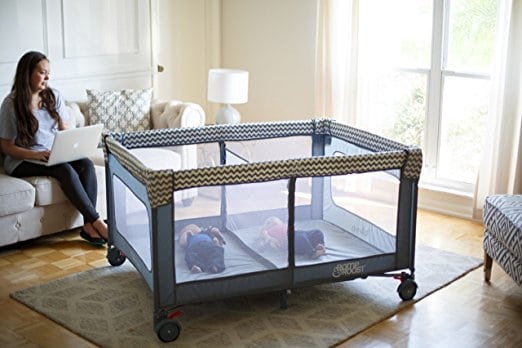 Little Love Bug
Buy one pair, get the second pair 50% off using the code TWINNING. https://www.littlelovebugcompany.com/discount/TWINNING and it even works on sale items.
If you find any of the above information out of date, please email community@twiniversity.com with details on your findings!
Join the Facebook Group
Did you know we have a deals group on Facebook? Click here to join the Twiniversity Deals & Steals private group!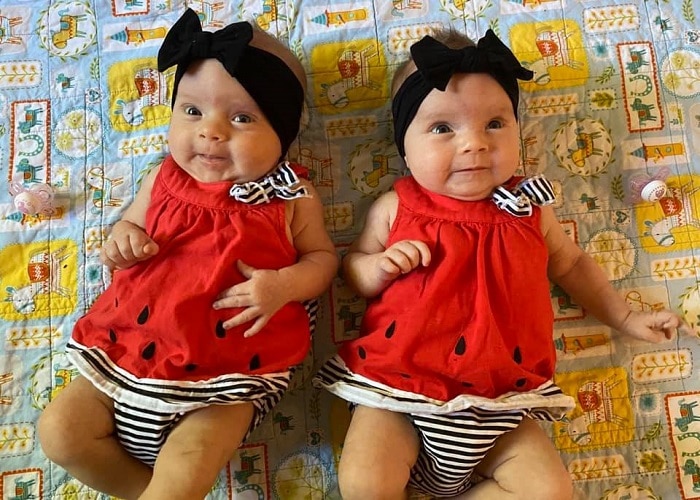 Sign up to learn more!
Join our email list to be among the first to know about new discounts, giveaways, deals, and more come our way just for families of twins!