About Twiniversity – The #1 Resource & Support Network for Parents of Twins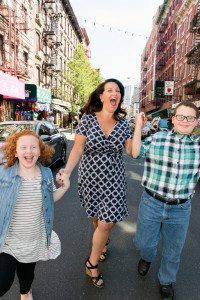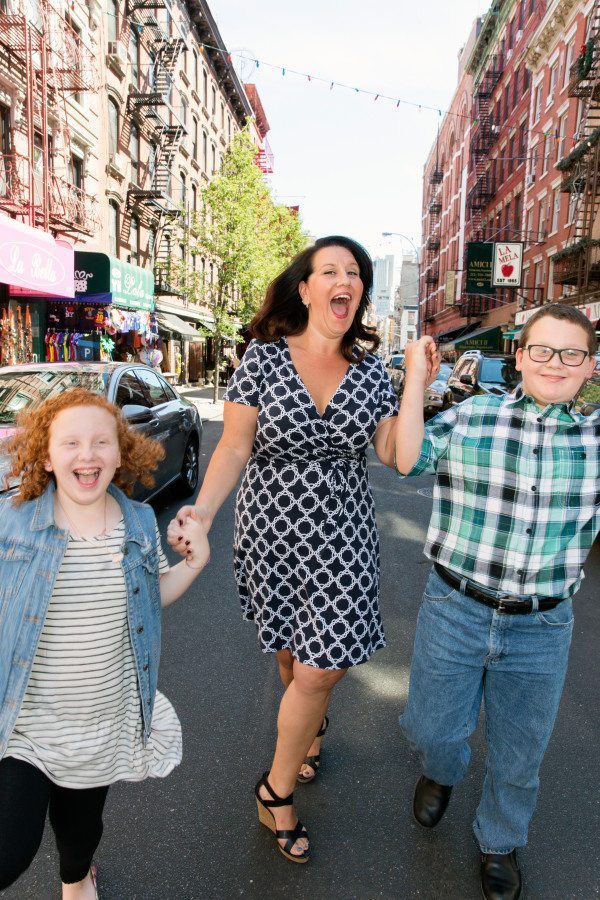 After Natalie Diaz had her twins in 2004, she was shocked by the lack of resources available to families of multiples. Magazines, websites, and television shows all seemed to focus on "singleton" families. As a full-time mom, Natalie vowed that once her twins started Kindergarten, if no one had started giving twin families access to more information, she would do it herself. So proudly in the fall of 2009, after no one had organized twin parents, Natalie got on a soapbox and started a twin parenting revolution called Twiniversity. She wanted to make ONE website that parents of multiples could turn to for information and community. With the mission of connecting, educating and making parents see the comical side of having twins, Twiniversity succeeds tenfold.
Now reaching over 2 million families a year in over 150 countries, Twiniversity is the largest global resource for all things "twinnie". With worldwide recognition in her field, Natalie Diaz brings her twin parenting expertise to our online resource, our parent to parent forums, our live and online expecting twins classes, our social media channels, and her bestselling book "What To Do When You're Having Two", the #1 bestseller on Amazon for Twins & Multiples Parenting.
Nat hasn't done it alone; with her Mom Squad at her side, Twiniversity is supporting our families 24/7. about Twiniversity

Twiniversity Milestones
July 2009 – Twiniversity.com + NYC Expecting Twins Classes Launch
December 2013 – "What to Do When You're Having Two" Book Launch
September 2015 – Live Online Expecting Twins Classes Launch
October 2015 – 1st quarterly Virtual Baby Shower
December 2015 – Chicago Expecting Twins Classes Launch
January 2016 – Natalie Diaz "Wonder Woman Award" Nominee – Women In Toys
May 2016 – NICU Resource + Surrogacy Resource Launch
June 2016 – Double Stroller Resource Launch
June 2017 – Mentorship Program Launch
May 2018 – Twiniversity Podcast Launch
July 2018 – Twin Pregnancy Week-by-Week Timeline Launch
January 2019 – Online Breastfeeding Twins Class Launch
February 2019 – Houston Expecting Twins Classes Launch
April 2019 – First Annual Twinnie Awards
December 2019 – On-Demand Online Expecting Twins Class Launch
April 2020 – First Year with Twins Timeline Launch
July 2020 – Twiniversity Memberships Launch
September 2020 – Twiniversity Etsy Store Launch
October 2020 – "What to Do When You're Having Two" Book Second Edition Launch
Coming Soon…
More on-demand classes
Twiniversity Member Clubs
Most Read Article of All Time – What Will I Need for Twins?
We've had 20.2 MILLION page views as of September 2020!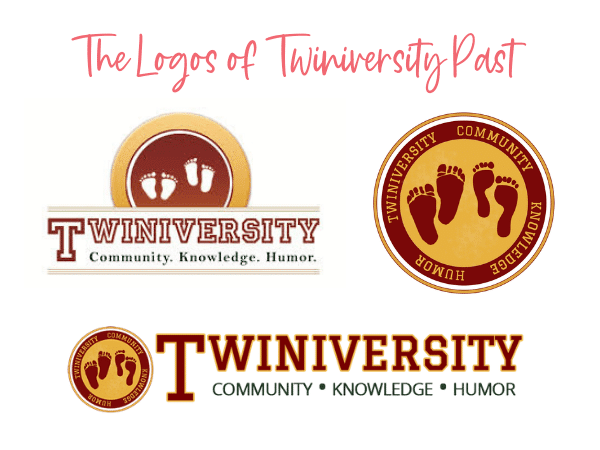 The Mom Squad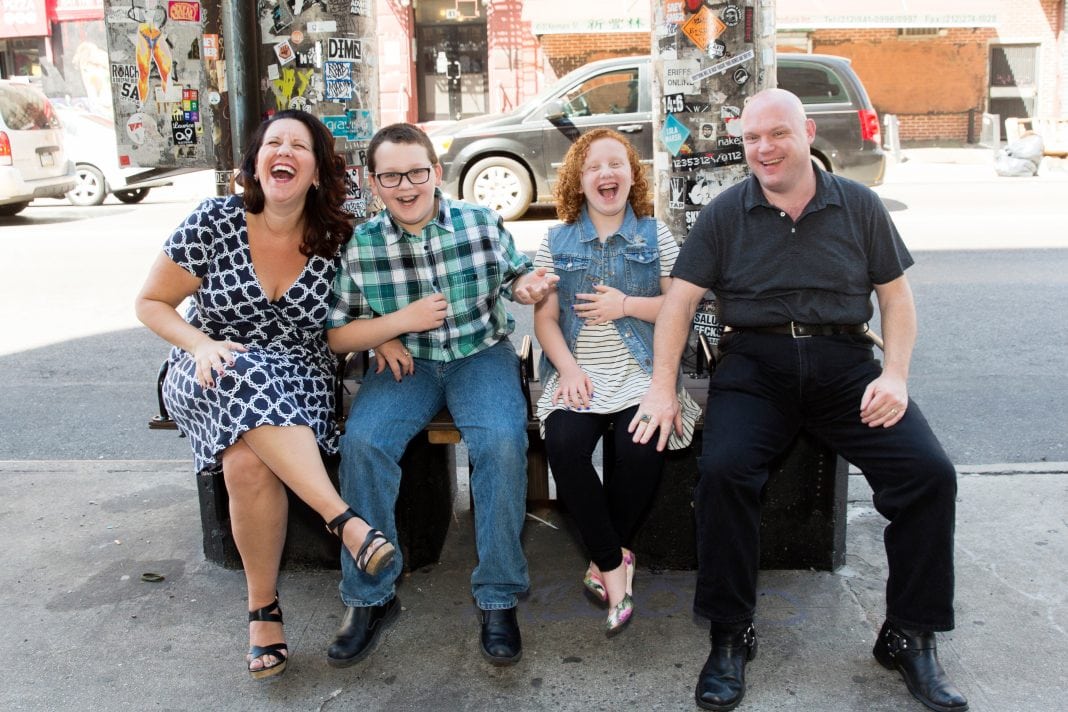 Natalie Diaz, CLC, CPST
The Big Cheese. Founder. Author. Group Publisher. Dishwasher Slayer. Cat Midwife.
Natalie@Twiniversity.com
917.442.2020
Natalie Diaz is the Pied Piper of twin families around the globe. Founding Twiniversity — the world's leading support network for multiple birth families — in 2009, she's become the global influencer for this small niche community. Reaching over a million families a week through Twiniversity's Facebook, Twitter, Pinterest, Instagram and YouTube channels, moms and dads of twins flock to Twiniversity to find resources, ask questions, explore new products, and find community and support from other twin parents. Natalie is a true connector, bringing parents from all walks of life together, breaking past cultural differences, to share in the highs and lows of parenting twins. Natalie's book, "What To Do When You're Having Two" is a global bestseller in Twins & Multiples Parenting. Natalie is a Certified Lactation Counselor and a Child Passenger Safety Technician.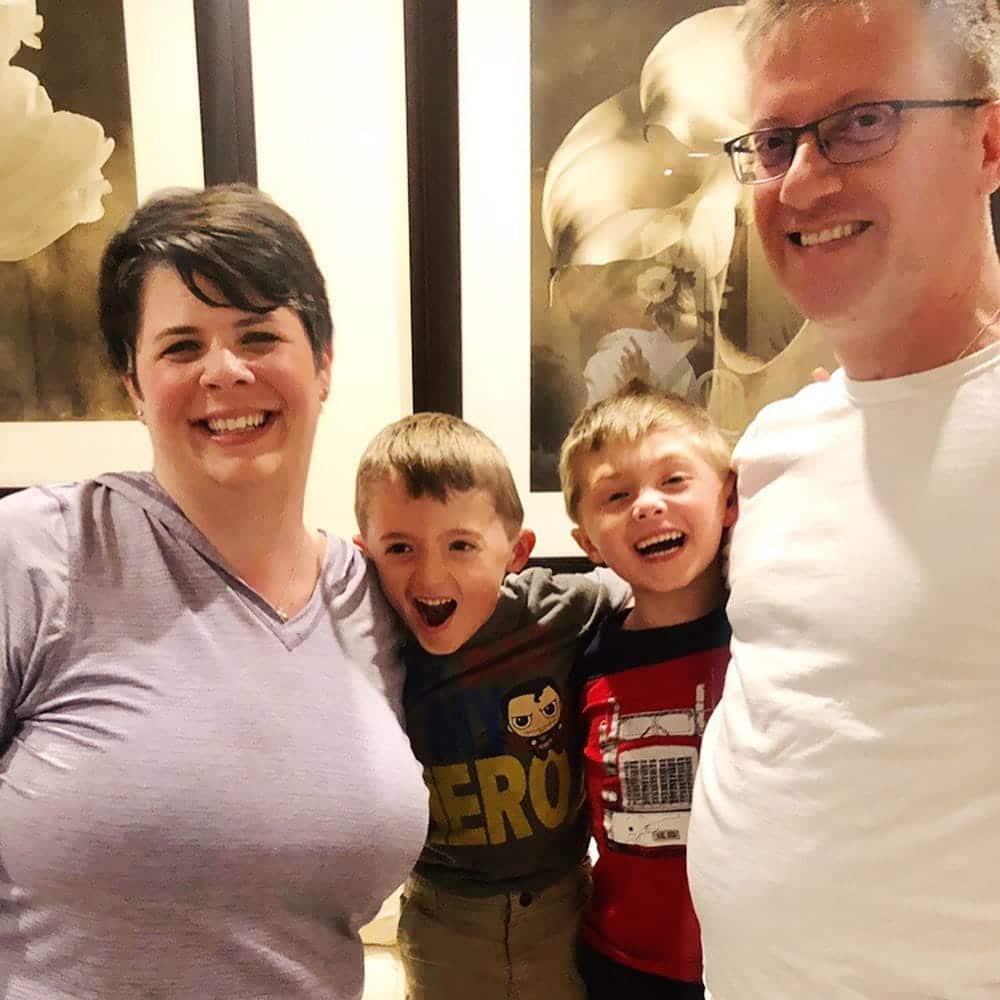 Julie Burt Nichols, CPST
The Wizard. Editor-in-Chief. Account Manager. Dean of Parents.
julie@twiniversity.com 847.476.1352
Julie is Twiniversity's "Wizard Behind the Curtain", serving as Editor-in-Chief of Twiniversity.com, Account Manager, and Instructor for Chicago Twiniversity classes. Julie is a full-time working mother to twin boys, born on Halloween. She loves serving as a resource and support for new parents, soon-to-be parents, and we-want-desperately-to-be parents. Julie is proud to be a certified child passenger safety technician, and the Twiniversity Resident Songstress/Jingle Writer. about Twiniversity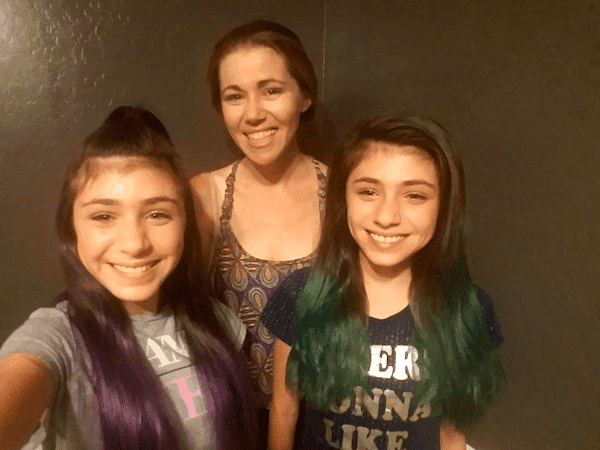 Megan Loden, COO: "Chief of Other" Stuff No One Wants to Take Care Of
Megan is a stay at home mom to twins — identical 16-year-old girls — and a 13-year-old son. She, her husband, and kids live just outside of Phoenix. Her writing can also be found on Bluntmoms, sammichesandpsychmeds and scarymommy. Follow her on Facebook, Instagram, or Twitter.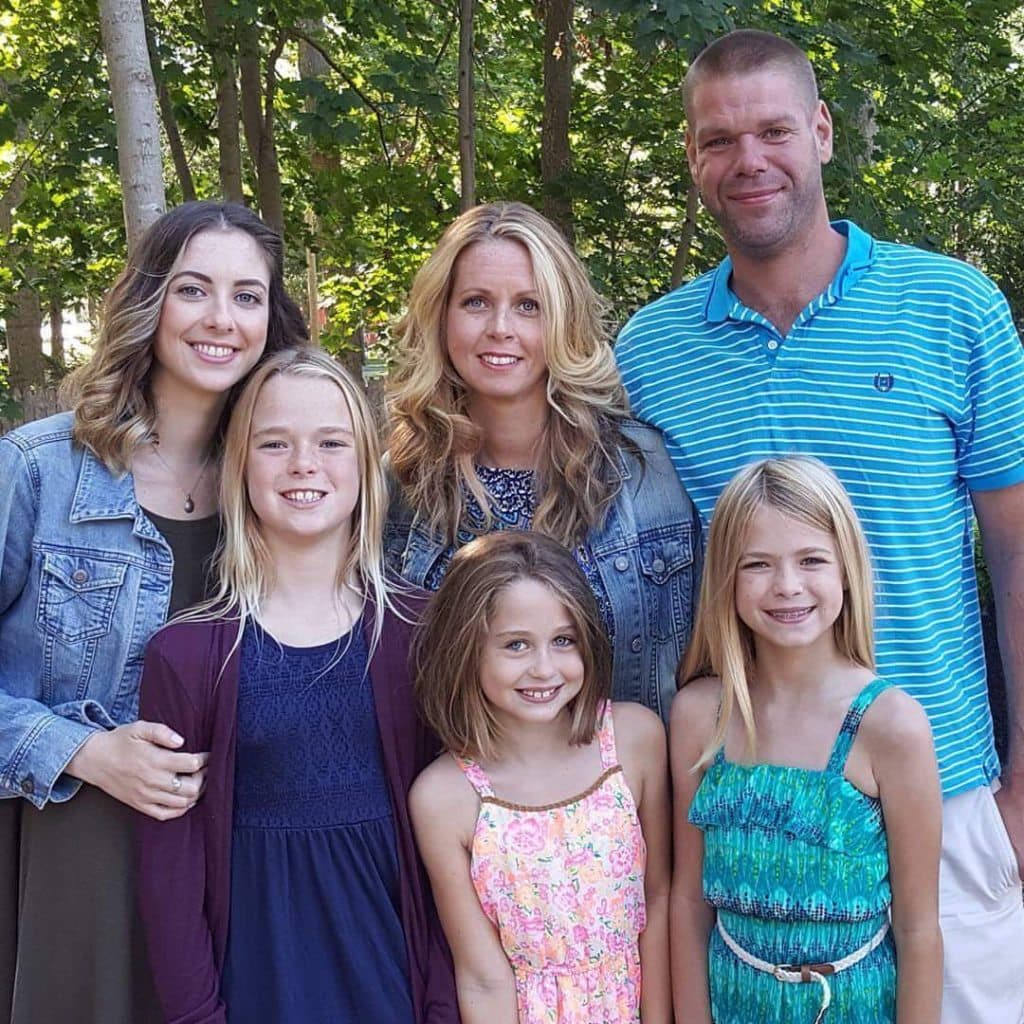 Lauren Oak, Zoom Twin Club Leader. Snack Maven. MoM Squad Chauffeur. Resident Therapist.
Lauren Oak is a NY mom to 4 girls, including one set of twins. Lauren has been a part of Twiniversity from the very beginning after she met Natalie at a New York State Mother of Twins Club meeting. She really connected with her fellow twin parents after spending 20 days in the NICU with her twins when they were born. In her "previous life" she was a Foster Care Caseworker, helping children in foster care find stable homes, as well as helping parents work through their issues surrounding their children being placed into Foster Care. Lauren has a Bachelor's degree in Social Science and a Master's degree in School Counseling. Lauren continues to support families, just now it's families having twins or more across the globe. Lauren is a certified doula living on Long Island, specializing in twins. She has been described as "human Xanax", as well as "the postpartum Mary Poppins" by some of her doula clients. Lauren is also training to become a Certified Lactation Counselor.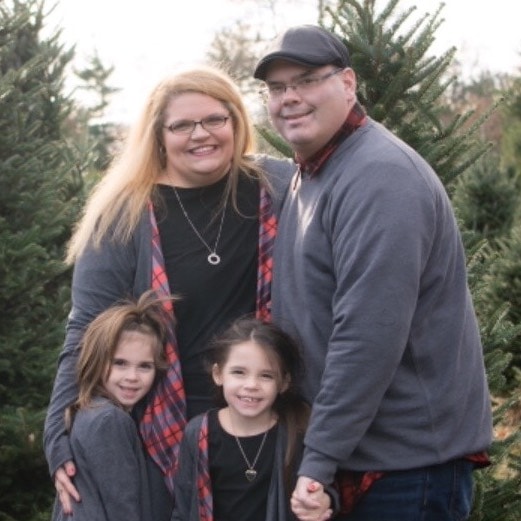 Kimberly Brogan, Special Projects
Kimmy Brogan is an avid user of social media and has a college degree in Communications. She is currently a stay at home mommy to her fraternal twin girls. She was born and raised in New England and has no plans to leave. She is also a fire wife as her husband is a full-time Firefighter in Massachusetts. Her family and her husbands family were neighbors when they were kids; they've known each other their whole lives. Kimmy has been extreme couponing for the last three years and very much loves a good bargain! She taught herself after realizing how expensive twins were. She's never paid full price for a pack of diapers since. Kimmy has been interested in the twin community since the day she found out she was unexpectedly expecting two. Her main goal is to make sure no twin mom feels alone on her journey to having twins. There's always someone who has gone through what you're going through. about Twiniversity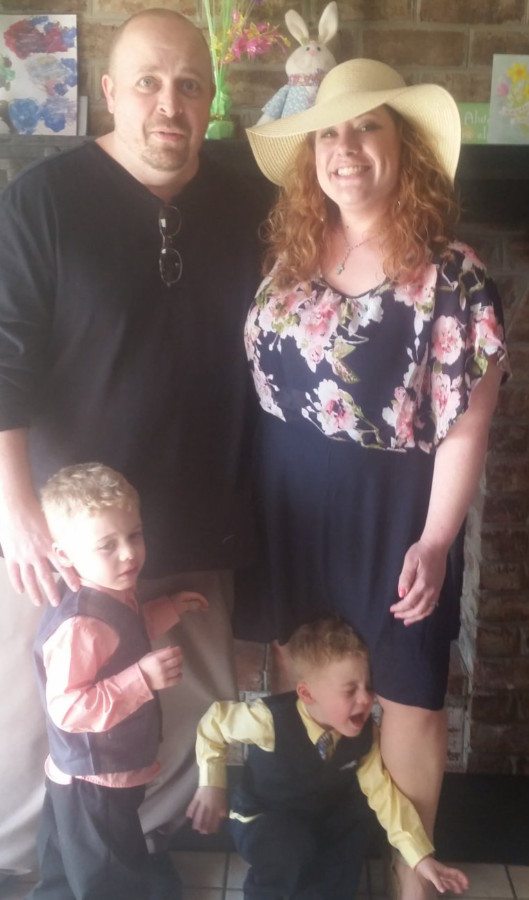 Laura Birks, Facebook Manager
Laura Birks is a freelance writer and essayist. She lives in New Jersey with her twin boys, a dog, a couple of cats and a husband. When she's not doling out medicine or cleaning up vomit, she is writing. Her house is in a constant state of disarray and the laundry is never put away. She likes to pretend she is superwoman but the truth is, she is a mere mortal with a messy house. Find her on Twitter, Instagram and Pinterest.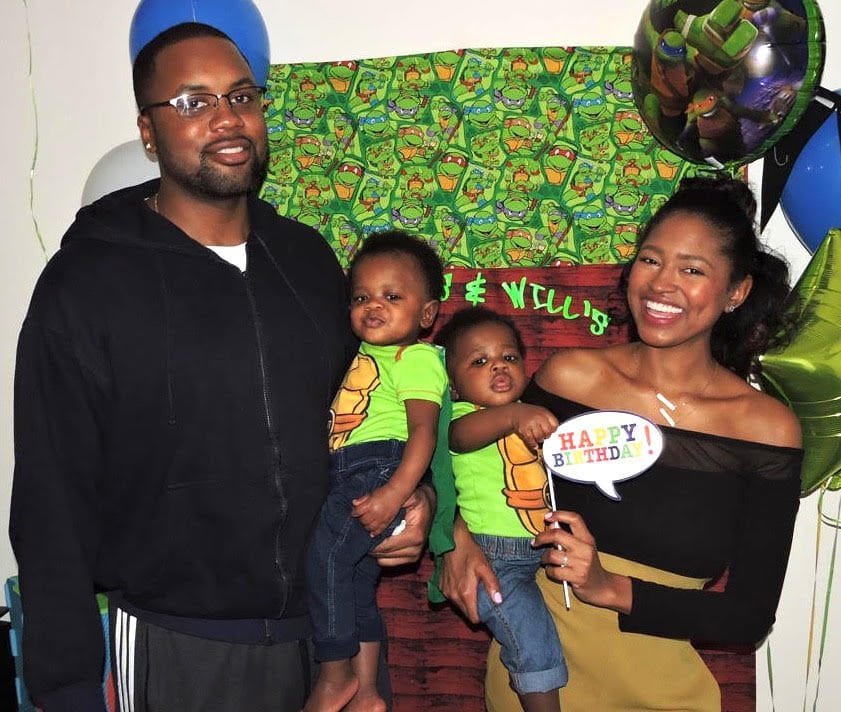 Rasheena Moss, Mentor Program Manager
Rasheena and her husband, Kevin, are New York City natives who traded in their MetroCards for a minivan in the suburbs once their fraternal twin boys arrived in February 2016. As a stay-at-home-mom, Rasheena enjoys finding local activities for her boys to take part in such as Mommy & Me Yoga, music classes and Story Time at their local library. She's also developed new hobbies of making healthy food fun for her family and baking sweet treats in moderation! She attributes her love for research and strong village of friends, family and moms from all walks of life to her strength and wisdom of raising wise gentlemen. When Rasheena has a mommy break, she enjoys shopping at TJ Maxx, HomeGoods and Marshall's. You can say combing the racks is her therapy and exercise! about Twiniversity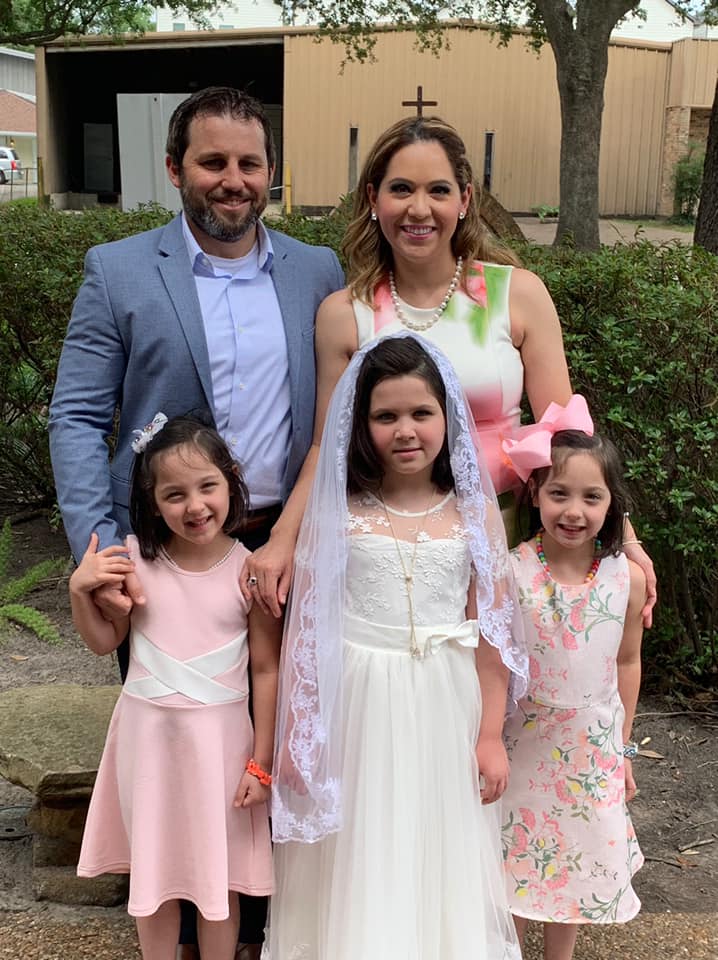 Crystal Duffy, Houston Instructor & Senior Writer
Crystal is an author, motivational speaker and Mommy to three little girls—Abby (6) and identical twin girls Katie and Lauren (4). She is the author of her memoir, Twin to Twin, detailing her high-risk twin pregnancy. She's also the co-chair for the Parent Advisory Council for the NICU at Children's Memorial Hermann Hospital in Houston, TX. Connect with her on Facebook, Twitter, LinkedIn, and her blog The Duffy Diary. For articles by Crystal on Twiniversity, click here. about Twiniversity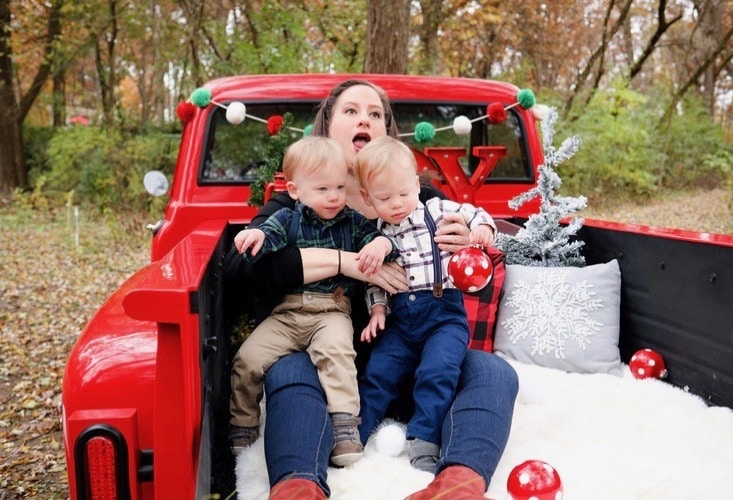 Jenifer Roth, The Wheeler-Dealer
Jen is a busy, busy mom to 2-year-old identical twin boys Jase and Evan, a full-time High School driver's ed teacher, and full-time finder of random information to help others! When not running around from work to home to errands she enjoys working on her blog, making piles of stuff, and just hanging with her family. Trying to find the work-life balance has been a journey of its own but push on she must!
---
Contributing Writers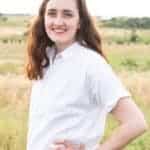 Kasee Bailey is a double twin mom and freelance writer from Austin, Texas. When she's not wrangling her two-year-old boys or rocking her newborn boy/girl twins, she's catching up on her to-be-read list, squeezing in a nap (ha!), or scouring the aisles of Target. Besides her children, surviving two separate NICU stays and perfecting her chocolate chip cookie recipe are her proudest achievements.
---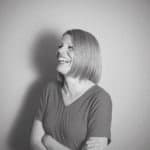 Becky Bavli is the Founder and CEO of T is for Tame. In 2017 she left her six-figure job in NYC to pursue her dream of becoming a successful entrepreneur. She spent many years as an advertising executive, building brands for others and knew it was her time to shine – hair that is! Becky and her husband live in the suburbs of New York and have been blessed with twins who needed a more natural and effective way to tame their baby fine hair. She is a contributor to Twiniversity and a business strategist to other Moms looking to start their own gig. Reach her at @tisfortame on FB and Insta and beckyb@tisfortame.com
---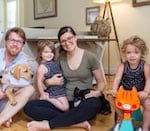 Stefani Zimmerman Drake is a wife, twin mom and lover of rescue dogs. As a strategic communications consultant who runs her own business in Charleston, South Carolina, Stefani and her husband spend their time capturing all the sweet moments of their girls, while always dreaming about their next big adventure. You can follow their adventures online or via Instagram stories. about Twiniversity
---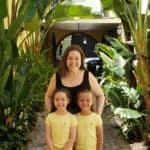 Amanda Foster is mom to fraternal twin girls born in Summer 2012. This attorney turned law professor moved from New Jersey to South Florida in 2010 where she and her husband are raising their twins and two Goldendoodle pups. When she's not juggling her law students and family, Amanda enjoys drinking coffee (and wine!), taking photographs of her twins and interesting architecture, and stealing moments away at the beach to recharge. She calls her time at the beach – sun therapy!
---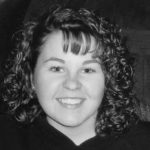 Amanda Hadley is a mom to a sassy six-year-old and 2-year-old wondrous monster twins. She is a mom first and a photographer and journalist second. She lives in Salt Lake City, Utah with her husband of 9 years. She spends her days repeating cliches such as "because I said so" and "stop licking that". She is an accomplished cartoon theme song repeater and has no idea what is happening in current events and dreams of traveling to exotic places, alone. She enjoys hot cups of coffee, silence and Atlanta Braves baseball.
---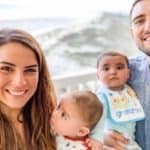 Kristyn Hodgdon lives in Island Park, New York with her husband and 8-month old boy/girl twins Brooke & Charlie who were conceived via IVF. She is also a huge book nerd, a fitness enthusiast, and an obsessed dog mom to her mini Australian shepherd Nash. Since struggling with infertility to conceive her twins, Kristyn started an online community called The Fertility Tribe to give a voice to all things fertility, pregnancy, and motherhood after infertility. The Fertility Tribe's mission statement is, "Redefining Fertility Together," because honestly, who can do any of this alone?! Follow @thefertilitytribe on Instagram and join the conversation!
---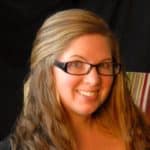 Elizabeth Joyce has been featured on Scary Mommy, The Mighty, and InspireMore, among others. She shares her truths as a cancer survivor, mom via IVF/FET & gestational surrogacy, anxiety struggler, family historian, budget traveler, and simple, ordinary life enthusiast. Elizabeth lives in Illinois with her husband, son, and twin daughters. Follow her on Facebook and find out more at about.me/WriterElizabethJoyce.
---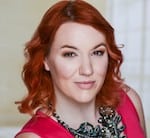 Alyssa Keel has worked as a social worker in both Canada and the U.S. for several years. Living in Toronto, Alyssa is a single mum to a rambunctious six-year-old boy and amazing four-year-old identical twin girls, one of whom has Cerebral Palsy. During her high-risk mono-mono twin pregnancy, Alyssa began blogging, an extension of her love of writing. Alyssa loves taking photos and impromptu dance parties with her kids. Follow Alyssa and her family's adventures at adventureswithmultiples.com. For articles by Alyssa on Twiniversity, click here.
---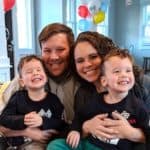 Mallory Kerley is a first-time mom to four-year-old identical twin boys. No, twins do not run in her family, yes she's sure they are identical, yes her hands are full. She lives on Long Island with her husband, works full-time as a marketing & communications professional for a national non-profit organization and still has no idea what she's doing with this whole parenting thing. She fancies herself a photographer in her spare time and just decided to do it as a side hustle (but of course doesn't have any great photographs of herself). You can see her photos on Facebook at Twin Fox Photos.
---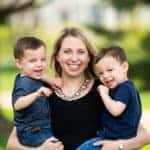 Abby Ludwig is a work-from-home mom (Baby Registry Consultant with Gugu Guru) to 2-year-old identical twin boys who lives in the Chicagoland area with her husband. She has quickly mastered running every appliance in the house to try and make sure everyone is fed, clothed, and clean. As a former Kindergarten teacher, she loves to keep things organized and has recently found how cathartic it can be to fold teeny tiny laundry into nice neat piles. While everything may look nice on the outside, Abby promises she's really a 'fake it 'til you make it' kind of mom who loves her little men something fierce!
---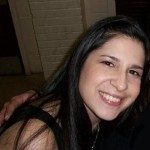 Daniele Parris is a work-from-home mom to an upbeat eight year-old boy and three-year-old boy-girl twins. She lives in the suburbs of New York City and has degrees in Fine Arts and Philosophy from New York University. She makes her living in the Healthcare industry and spends most of her time with her boisterous Italian family, trying to get a word in edgewise. Her hobbies include cooking and baking, an unholy knowledge of 80's hair-metal bands and trying, albeit almost always in vain, to guess the monetary value of the items on Antiques Roadshow. For articles by Daniele on Twiniversity, click here
---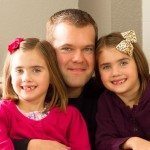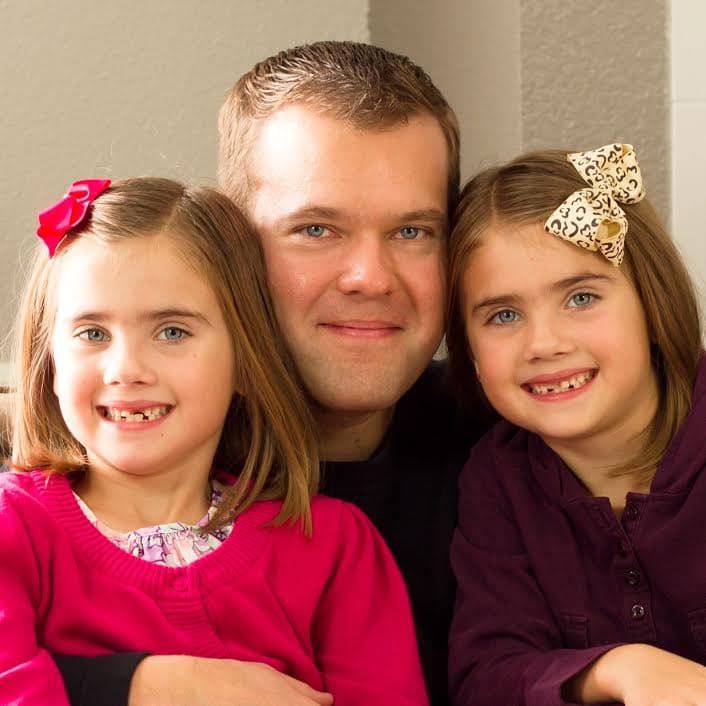 Joe Rawlinson is the father of four children, two boys and identical twin girls. He is the author of two books for fathers of twins, "Dad's Guide to Twins: How to Survive the Twin Pregnancy and Prepare for Your Twins" and "Dad's Guide to Raising Twins: How to Thrive as a Father of Twins." You can find more tips and tricks for preparing for and raising your twins at dadsguidetotwins.com. For articles by Joe on Twiniversity, click here. about Twiniversity
---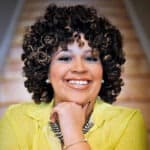 Allyson A. Robinson is a wife, mommy of twins, and international educator. As a transformational speaker and author, she offers a contemporary and relatable view of purpose, mommyhood, and uniqueness, endearing her to audiences nationwide. Her new book "How to Keep Your Baby (and Yourself) Alive When All Your Pets Have Died" debunks the myths of life after delivery for new and expecting mothers and offers a refreshing message: You're Not Alone. Connect with Allyson at HeyGirlIntl.com and on Instagram and Twitter.
---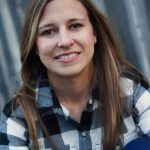 Amber Shawver and her husband, George, are the proud parents of girl-boy-girl-boy quadruplets who debuted in 2012. In an effort to maintain professional skills and a stitch of sanity, Amber continues to practice school psychology part-time. She finds that her professional training and experience are often handy managing the quads at home. In her spare time, Amber chronicles life raising quadruplets on her blog, Four to Adore. You'll also find Four to Adore on Facebook, Twitter, and Pinterest. For articles by Amber on Twiniversity, click here.
---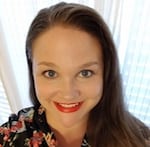 Melissa Titus taught in the public school system for ten years. She is currently taking a break from the education field to stay home with her boy/girl twins born in July 2016. During nap time, Melissa loves to write, bake using her great grandmother's recipes, support others still in the midst of infertility, and drink her coffee while it's still hot. about Twiniversity