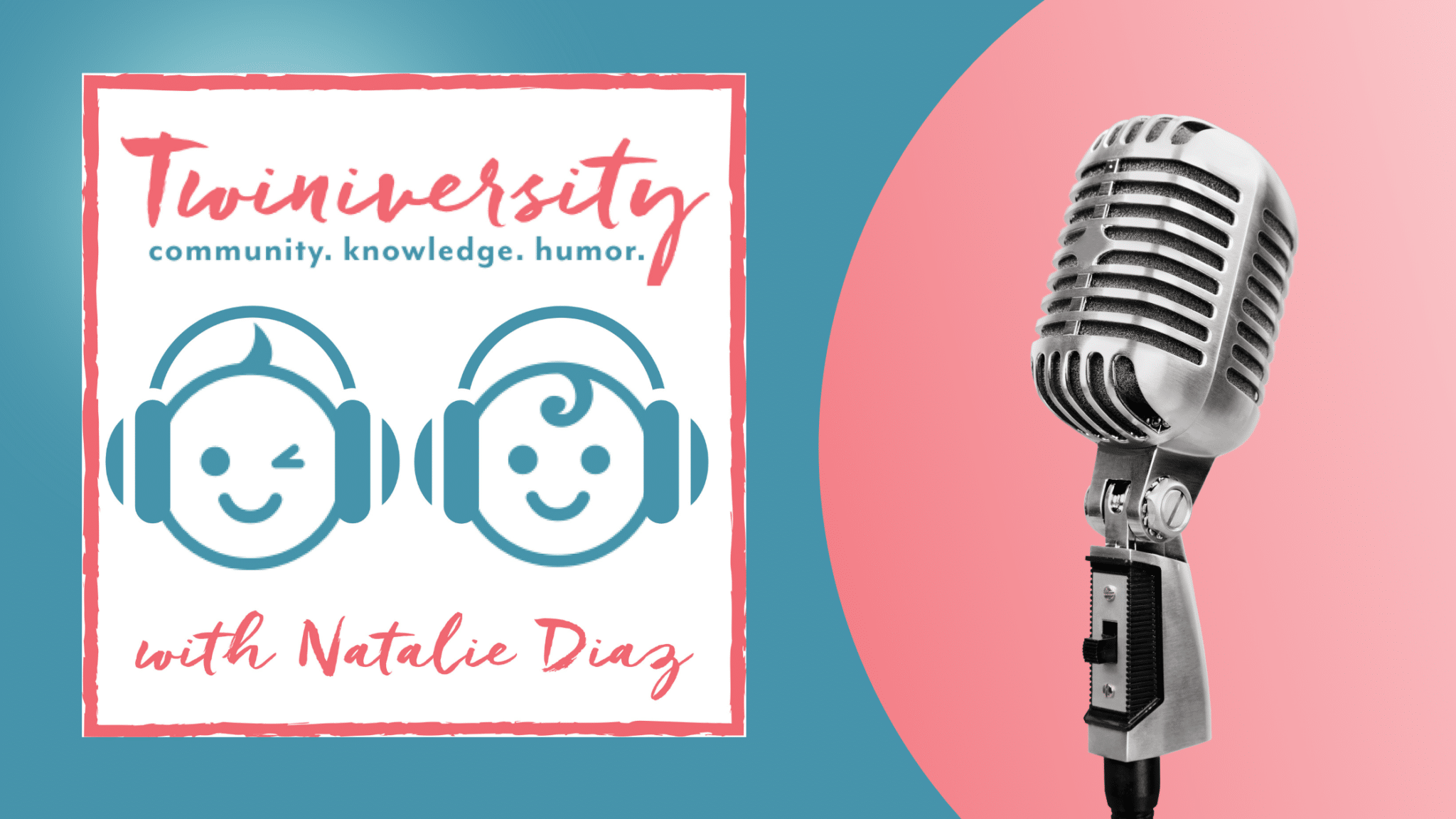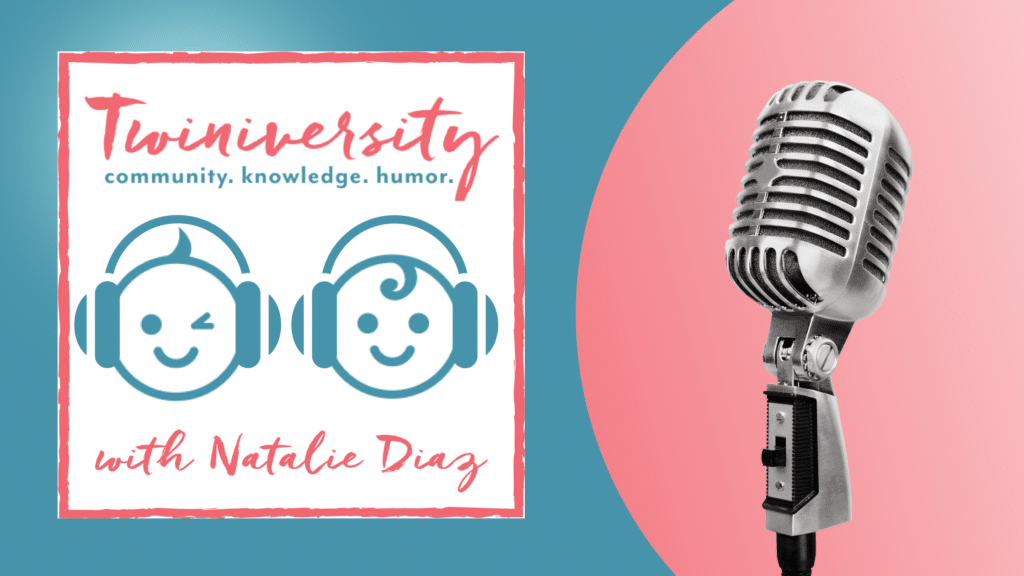 Got twins? Us too! The Twiniversity Podcast with Natalie Diaz was created BY parents of twins FOR parents of twins, from your pregnancy days through your twin's teenage years, this podcast covers it all. It's all about parenting twins, offering plenty of strategies for making life better, parenting hacks, and of course, humor. We are laughing WITH you every step of the way.
Want to be a guest on the Twiniversity Podcast? Scroll below to find the application!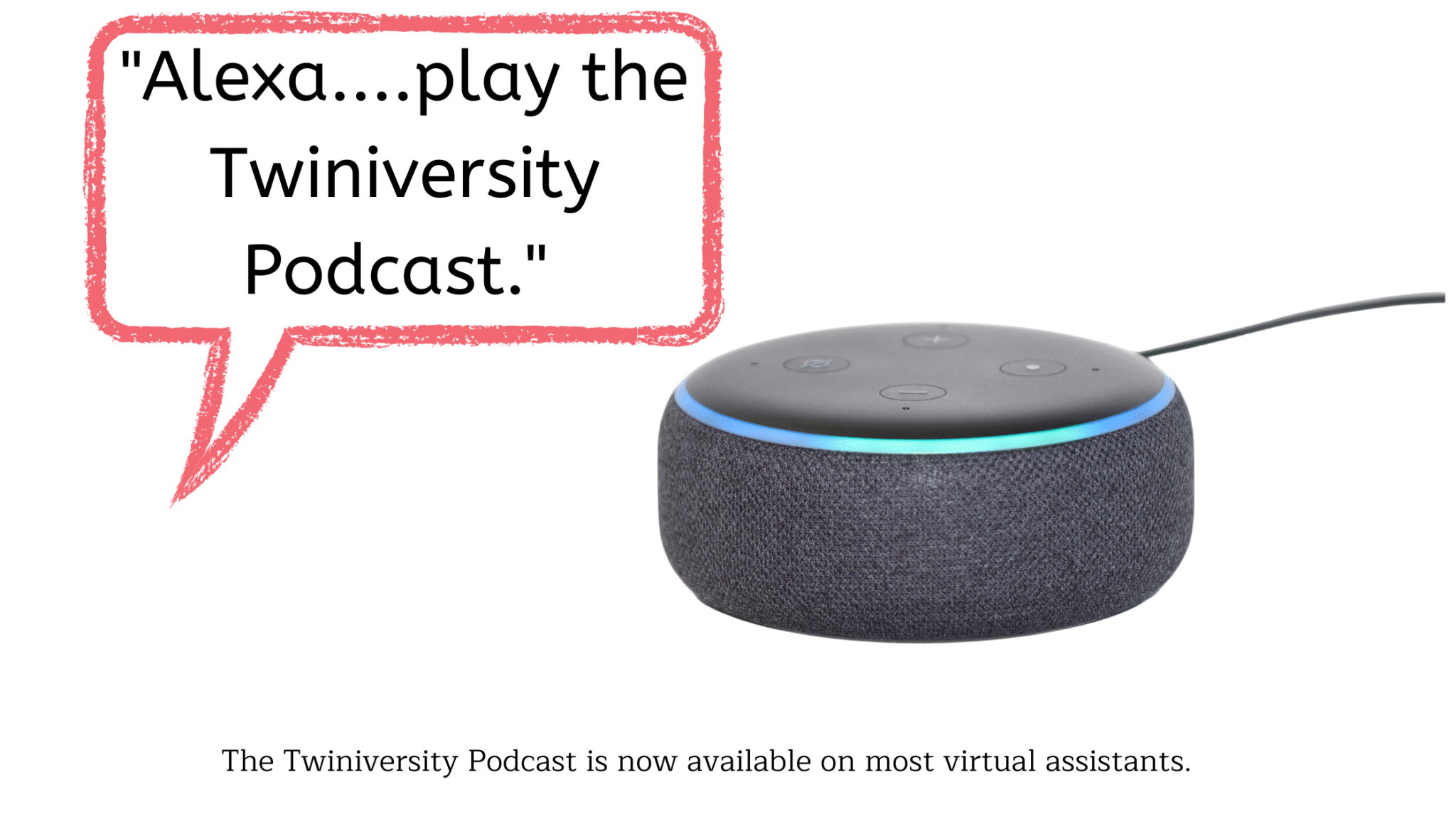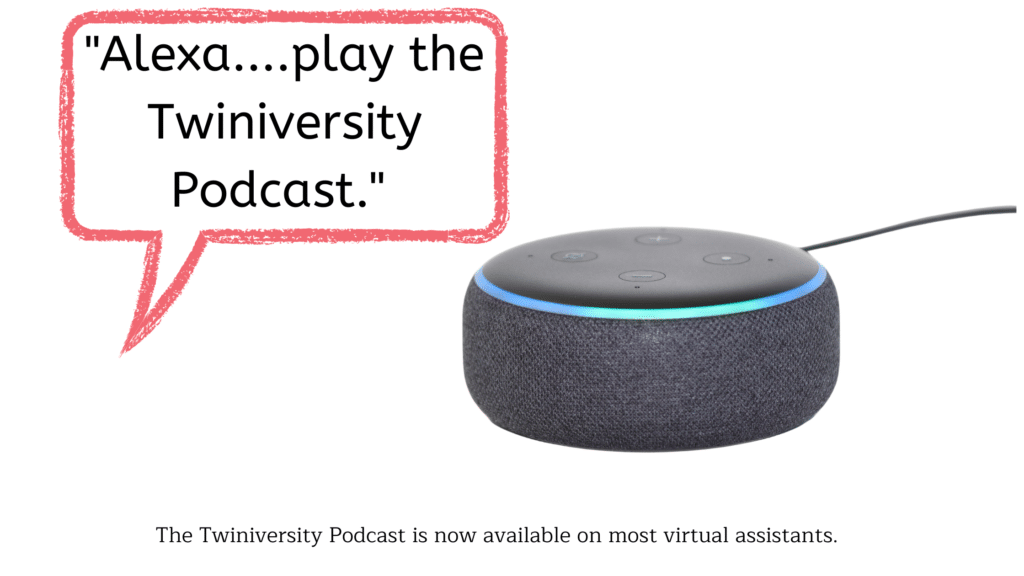 Listen to the Twiniversity Podcast now on your favorite podcast platform…
Want more? Check out our Youtube Series "Behind The Twiniversity Podcast" where you can watch our latest live podcast recording.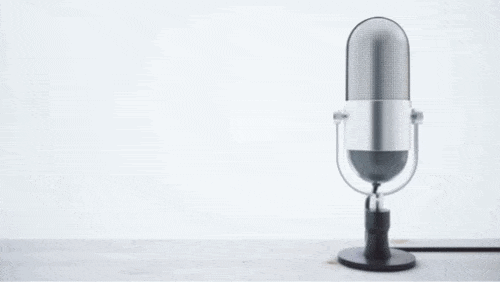 If you have a story to tell, and want to be a guest on our show, we'd love to have you. Just apply below and hopefully we'll get to meet you soon.
Some of our most popular episodes:
That's just a few of our most popular shows. We've got TONS of episodes covering everything from celebrity Twin Parent Interviews to good ol' venting about twin life episodes. To download them all for FREE, visit Apple Podcasts, or find us wherever podcasts are found!
---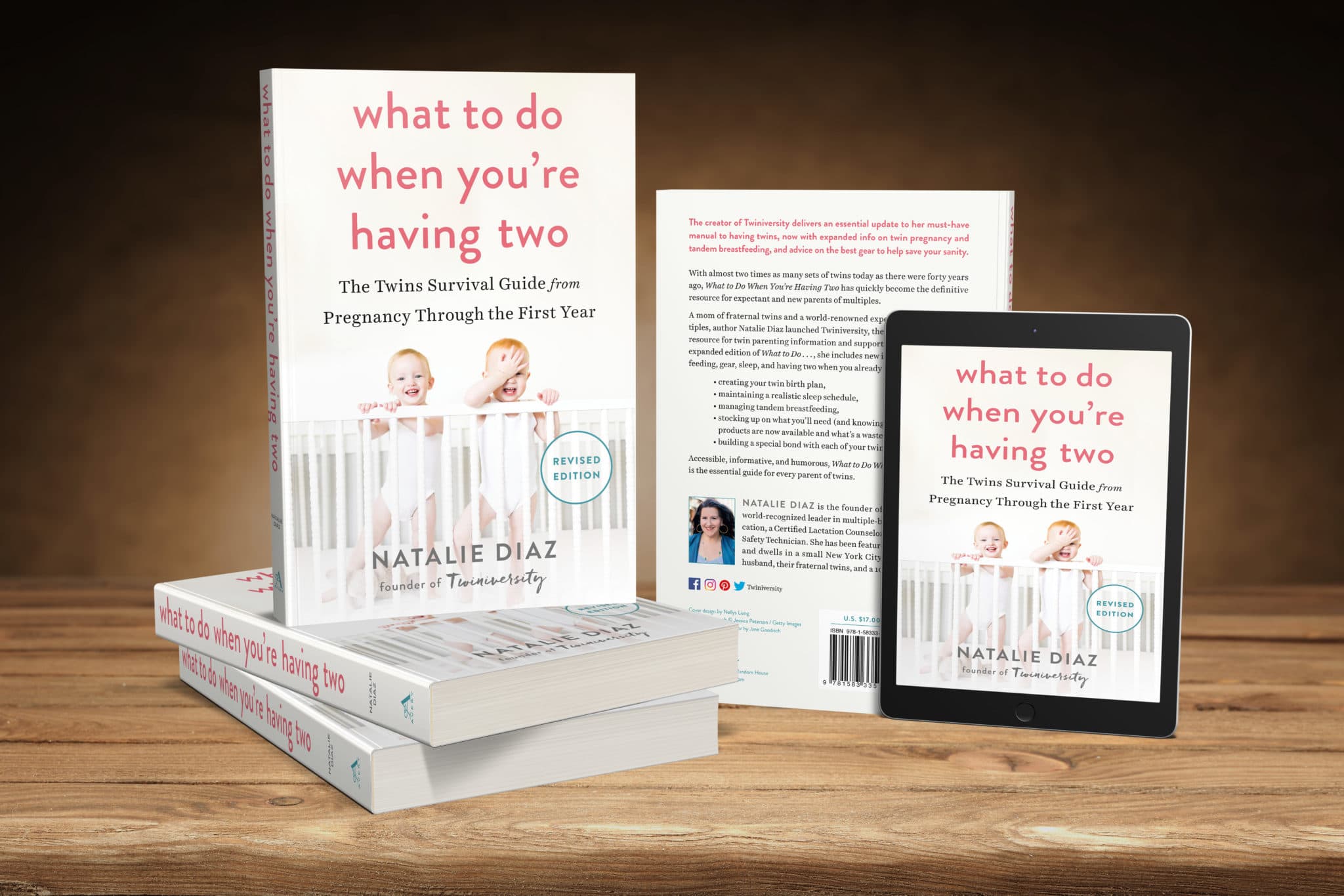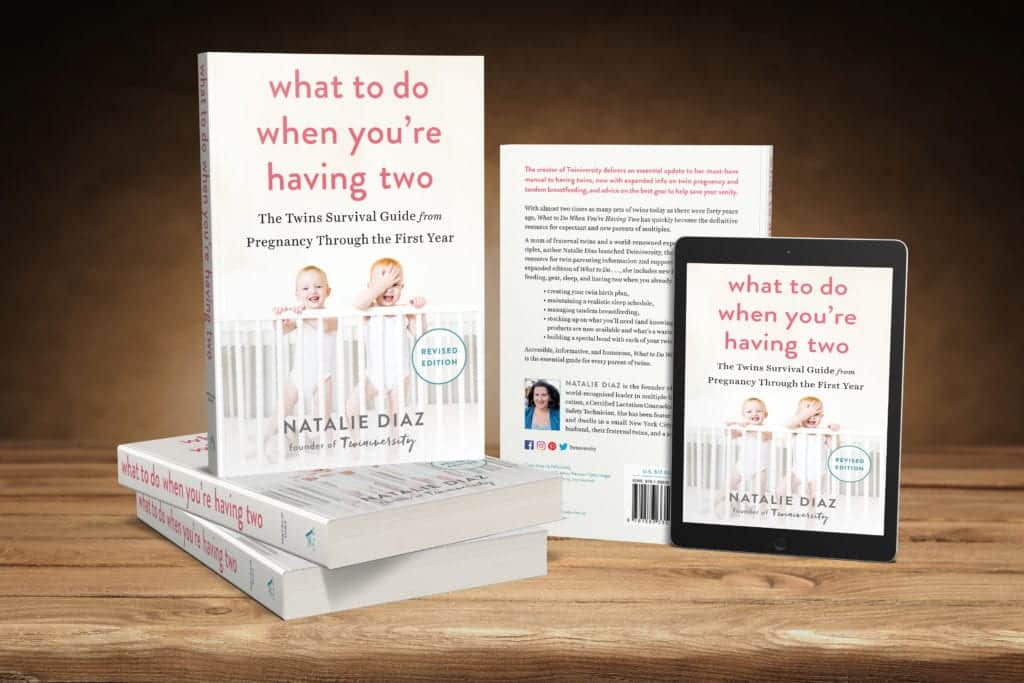 In What to Do When You're Having Two: The Twins Survival Guide from Pregnancy Through the First Year, national twins guru and founder of Twiniversity (and twin mom herself!) Natalie Diaz provides a no-holds-barred resource about life with twins, from pregnancy and birth all the way through your duo's first year of life. BUY NOW
twin podcast twins podcast twins classes twin class expecting twins having twins pregnant with twins baby twins toddler twins twin boys twin girls raising twins parenting twins twin mom twin dad podcast for twins natalie diaz Twiniversity podcast podcast for twins podcast for twin parents twin stroller twin gear twins gear what do i need for twins what to do when you're having two book, pregnant with twins podcast, having twins podcast, twins podcast, twin podcast, parenting twins podcast, parenting podcast, twin talks podcast, mom podcast, dad podcast, kids podcast, raising kids podcast, baby twins podcast, toddler twins podcast, preschool twins podcast, school-age twins podcast, postpartum depression podcast, bottle feeding podcast, mom tips podcast, twin nursery podcast, NICU podcast, grandparents podcast, grandparenting twins podcast, school podcast, parenting tips podcast, funny mom podcast, funny twins podcast, breastfeeding podcast, breastfeeding twins podcast, nursing twins podcast, baby safety podcast, double strollers podcast