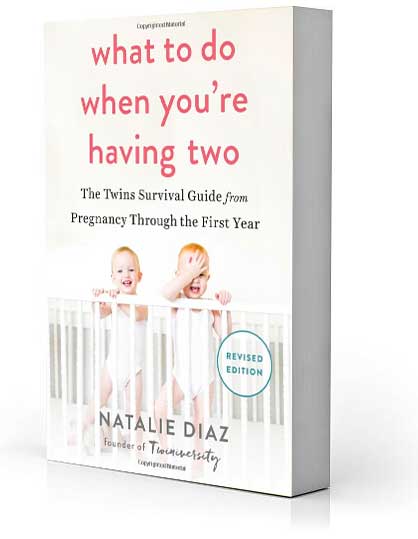 Welcome to the Book Extras page for the NEW and improved 2nd edition of What to Do When You're Having Two by Natalie Diaz.
The extras are listed in the order that they appear in the book.
Pg. 99-100
Tandem Stroller – Contours Options Elite, Contours Curve, Chicco Cortina, Zoe Tandem+
Side-By-Side Stroller – Bumbleride Indie Twin, Mountain Buggy Duet, Zoe The Twin+, Bugaboo Donkey3, Britax B-Lively Double, Baby Jogger Citi Mini GT2 Double
Stroller for Twins + Older Child – Joovy Big Caboose, Valco Twin Tri Mode Duo X with Joey Seat, Zoe The Trio+, Bumbleride Indie Twin with Stroller Board Attachment
Tandem Lightweight Stroller – Baby Trend Snap 'N Go Double, Joovy Twin Roo+, Joovy Caboose Too Ultralight Graphite, Baby Trend Sit N' Stand Double
Side-by-Side Lightweight Stroller – Zoe The Twin+, Joovy Twin Groove, UPPAbaby G-Link 2
Double Jogging Stroller – BOB Revolution Pro Duallie, Thule Urban Glide 2, Baby Trend Navigator, Baby Jogger Summit X3 Double
Expecting twins? Take a Twiniversity expecting twins class
Ever wish there was an expecting twins class to get you ready for your twins? Well relax, there is! We offer Twiniversity classes in New York City, Chicago, Houston, and online, created exclusively for expecting and new parents of multiples. Click here to learn more…
Pg. 101-103
Crib – Delta Heartland 4-in-1 Crib, IKEA Sniglar, DaVinci Jenny Lind, Babyletto Hudson
Crib Mattress – Colgate Eco Classica III, Newton Crib Mattress, Moonlight Slumber Breathable Dual Sided, Lullaby Earth Breeze Air Breathable Crib Mattress 2-Stage
Safer Crib Bumpers – BreathableBaby, Go Mama Go Crib Liners
Pg. 103-104
Infant Car Seat – Britax B-Safe Elite, Chicco KeyFit 30, Maxi-Cosi Mico 30, Nuna Pipa Lite LX, UPPAbaby Mesa, Cybex Aton M with Sensorsafe
Convertible Car Seat – Graco 4Ever 4-in-1 Convertible Car Seat, Maxi Cosi Pria, Diono Radian 3RXT, Britax One4Life, Cybex Sirona S with Sensorsafe
Convertible Car Seat for Travel – Cosco Scenera NEXT, IMMI GO, Evenflo Tribute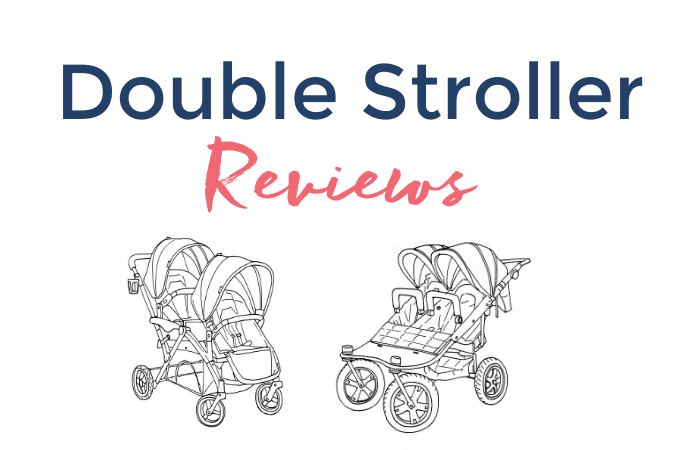 Need a double stroller for your twins?
Are you looking for the best double stroller for twins? Not sure if you should go for a tandem stroller or a side-by-side stroller? And what about a Snap N' Go? We've got all the details for you in our double stroller resource. Click here to learn more…
Pg. 107-113
High Chair – IKEA Antilop, Fisher-Price Space Saver, Joovy Nook, Stokke Tripp Trapp
Diaper Pail – Ubbi Diaper Pail, Dekor Plus, Diaper Genie, Munchkin PAIL
Glider Suited for Twins – Baby Relax Double Rocker, Brayden Studio Wortham Glider, Mack & Milo Akoju Rocker
Pg. 168
Swaddle Blankets – Love to Dream Swaddle UP Original, Halo Sleep Sack, Summer Infant SwaddleMe, Miracle Blanket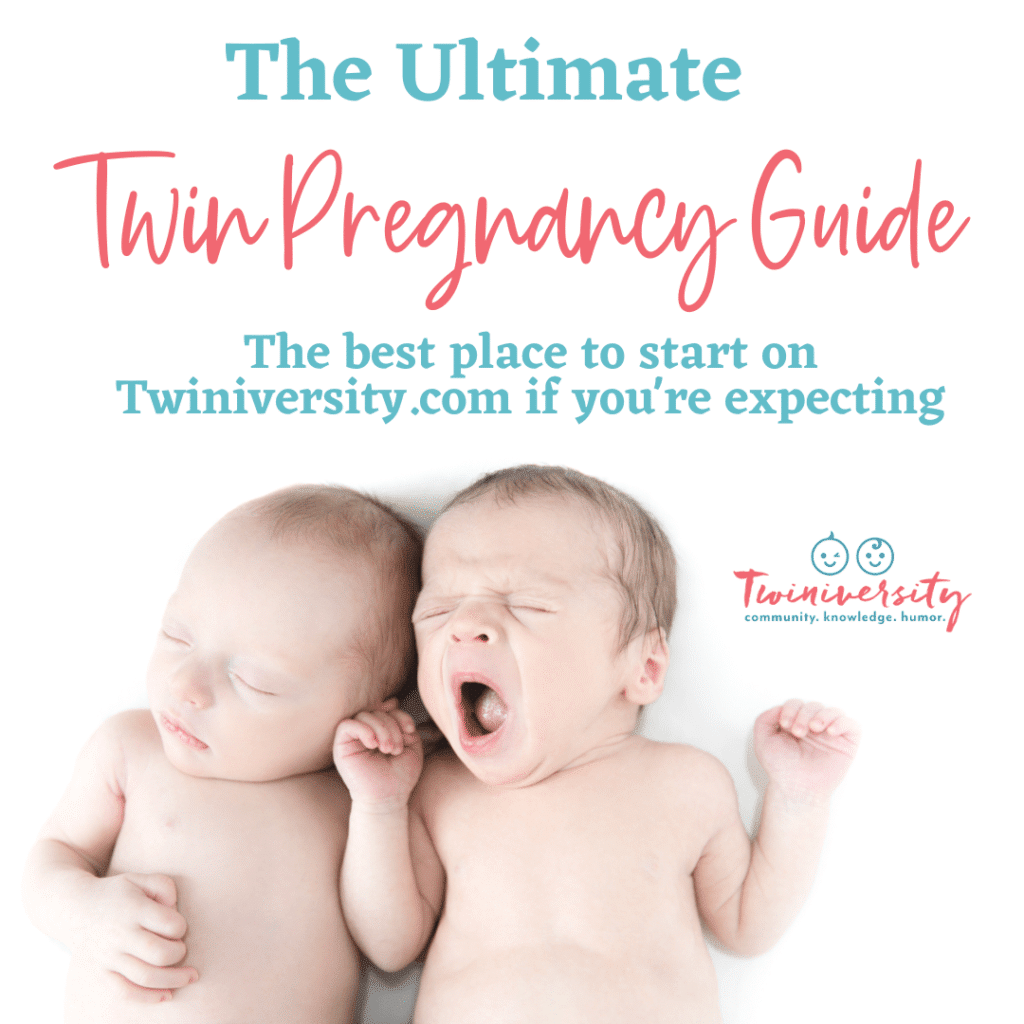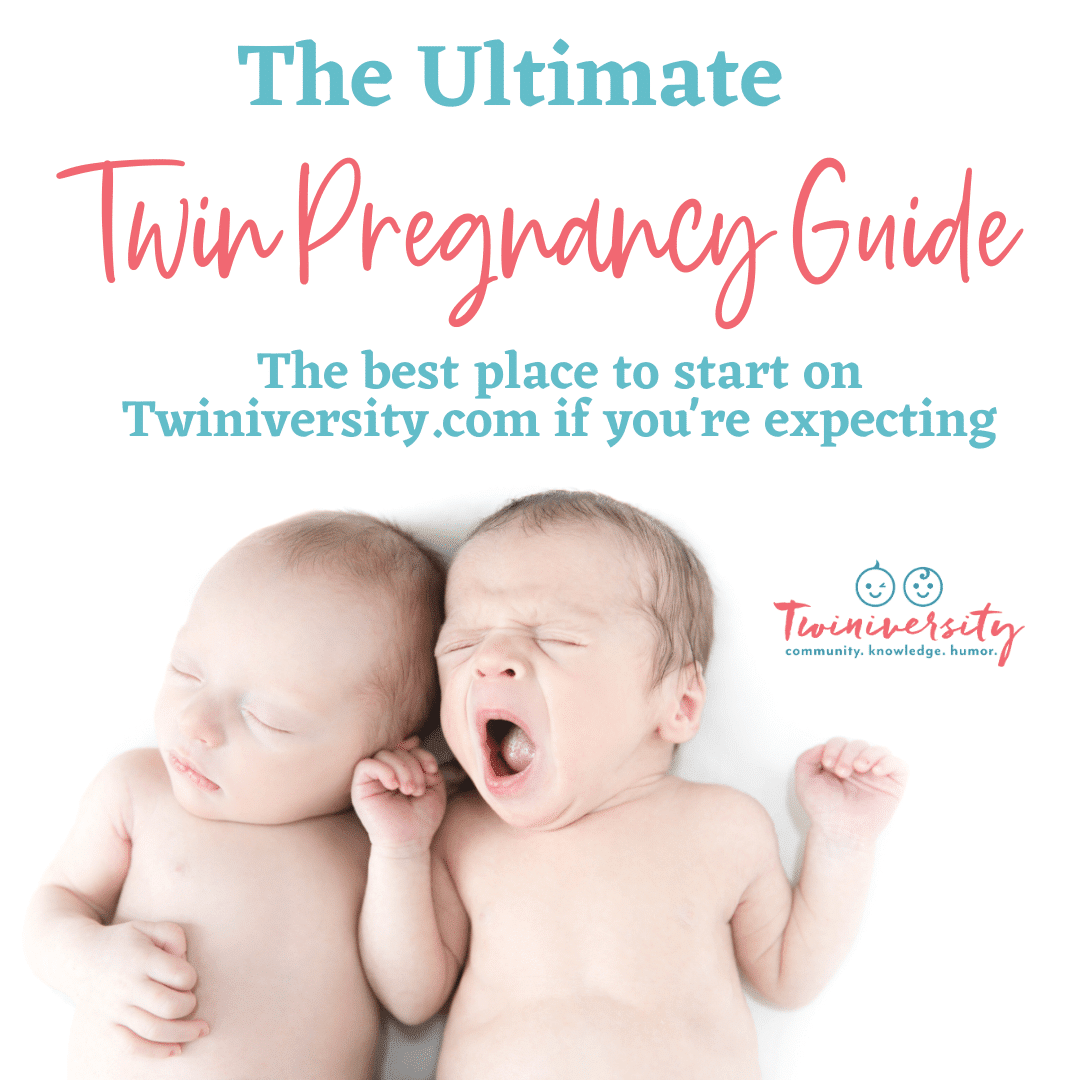 Pregnant with twins but you don't know where to start?
Start here with the Ultimate Twin Pregnancy Guide! Our guide will lead you to all our top twin pregnancy resources, articles, services, classes, and more. It's the perfect place to get to know everything Twiniversity has to offer. Click here to learn more…
Pg. 174
Disposable Diaper – Pampers Swaddlers, Costco Kirkland, Amazon Mama Bear, Huggies Lil' Snugglers
Cloth Diaper – Kanga Care Rumparooz, bumGenius Freetime All-in-One, Alvababy All-in-One, Thirsties Baby Natural One Size All-in-One
Pg. 176
Bath Thermometer – b&h Duck Bath Thermometer, Famidoc Bath Thermometer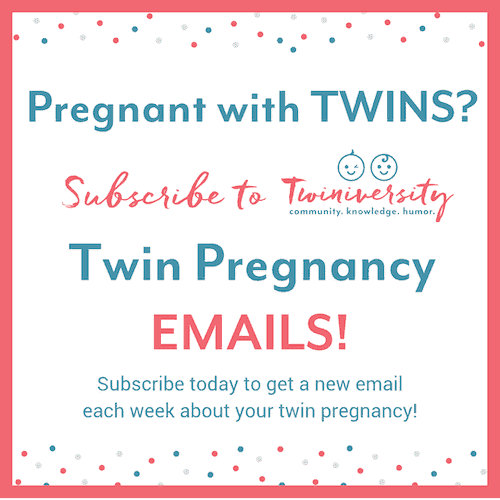 Want to get weekly emails about your twin pregnancy?
Sign up for the Twiniversity email list! Subscribe today to get emails about giveaways, events, weekly article roundups, and more! Pregnant with twins? We'll be sending you a weekly twin pregnancy email to keep you on track with your pregnancy to-do list! Click here to learn more…
Pg. 212
Bottle Feeding Accessories – Baby Brezza Formula Pro Advanced, Baby Brezza Formula Mixer, Dr. Brown's Deluxe Bottle Sterilizer, Boon Grass Countertop Drying Rack
Pg. 232
Twins Daily Log – Portrait Orientation and Landscape Orientation
Pg. 271
Single Baby Carrier – Ergo Baby Omni 360 Carrier, BabyBjorn Carrier One, Baby Tula Explore Carrier, Contours Journey 5-in-1, Contours Cocoon, Boppy ComfyFit, Saplacor Aegis Neonate Wrap
Twin Baby Carrier – Weego Twin Baby Carrier, TwinGo, Minimonkey Twin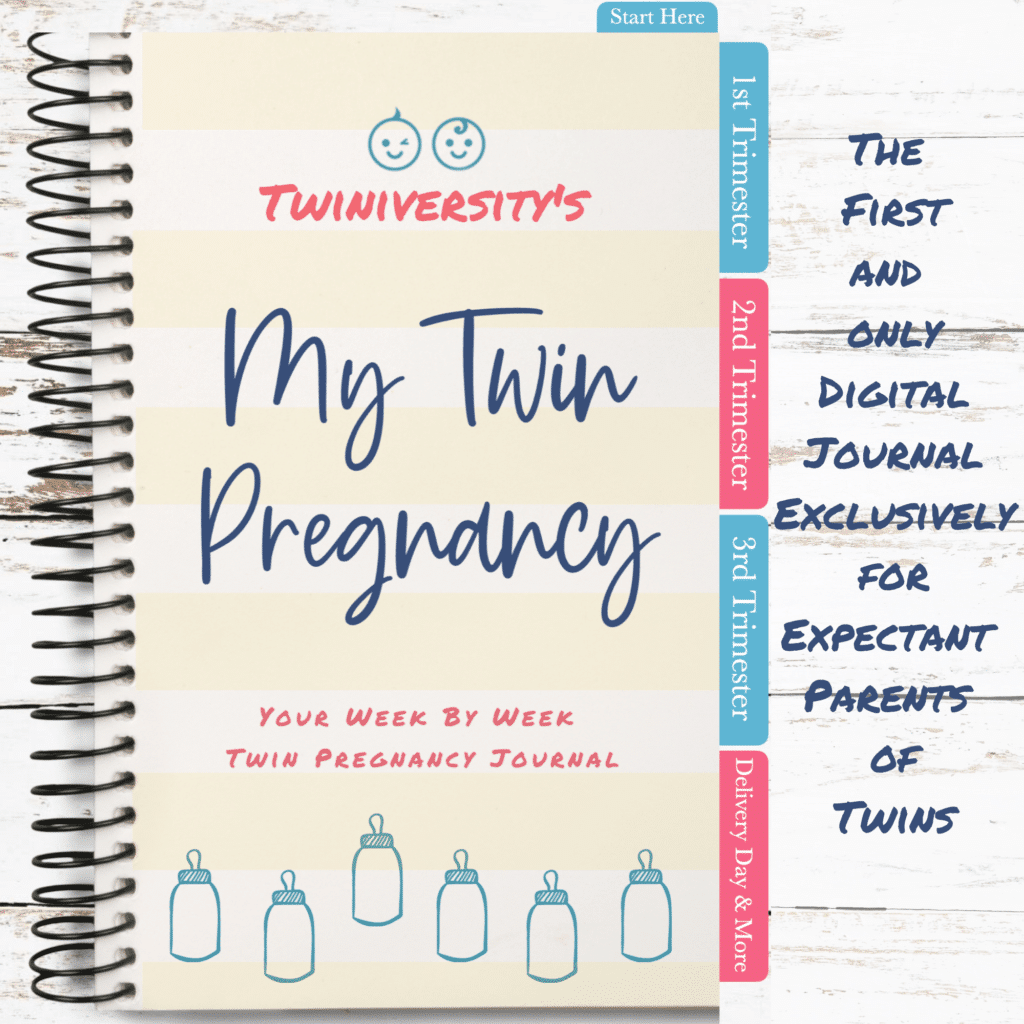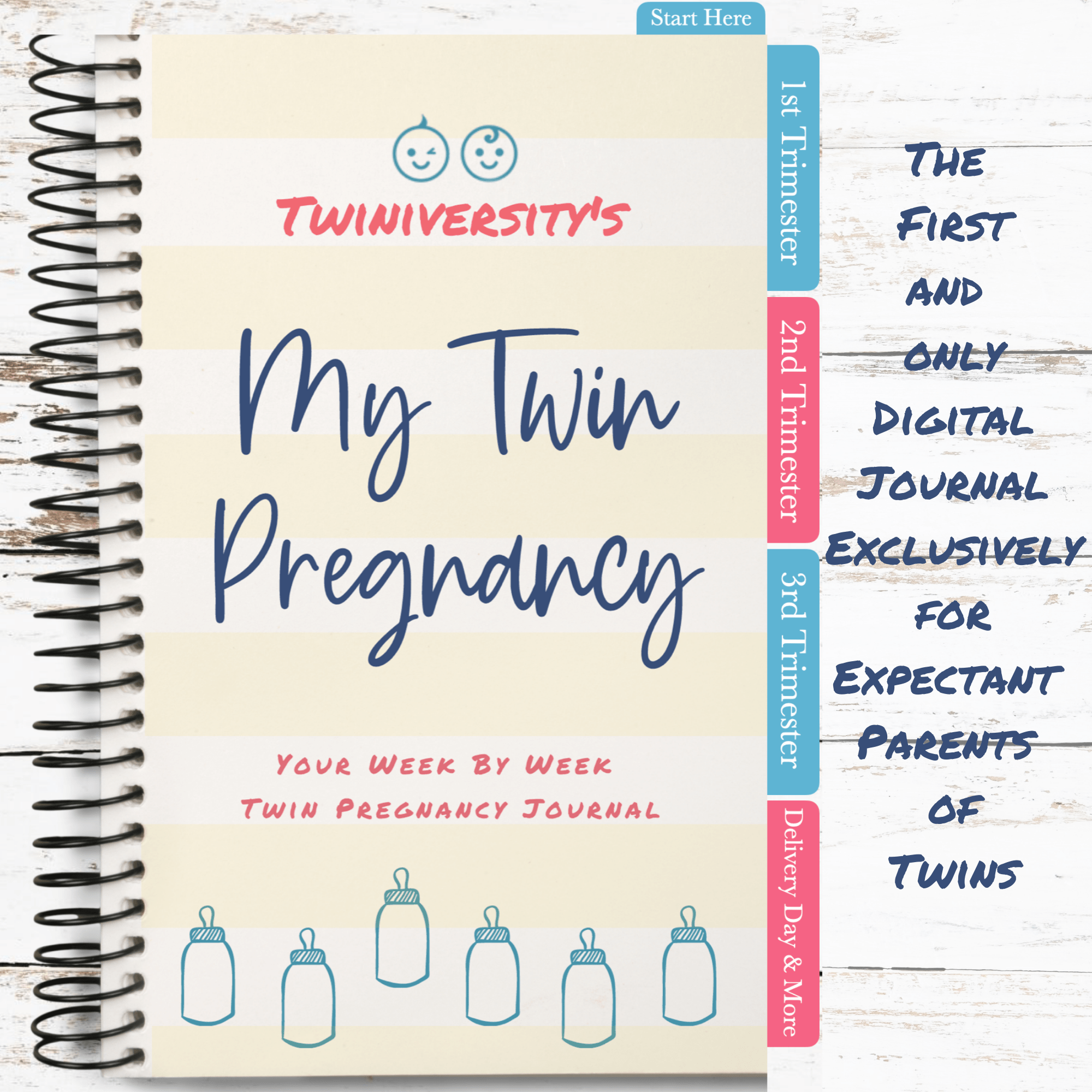 Want to capture your twin pregnancy milestones?
Our new digital twin pregnancy journal is up for sale on the Twiniversity Etsy store! This is the first and only digital journal exclusively for twin pregnancy. It's the perfect way to record your precious twin pregnancy memories to cherish for years to come. Click here to learn more…
Pg. 282
Nursing Cover – Hooter Hiders, Udder Covers, Bebe Au Lait
Twin Breastfeeding Pillow – Twin Z Pillow, My Brest Friend Twin Nursing Pillow
Need more gear recommendations?
For more baby gear recommendations, visit the Twiniversity Twin Gear Recommendations page or visit our Twinnie Awards page to see our fans' picks!
Need more guidance to prepare for your twins?
The Ultimate Twin Pregnancy Guide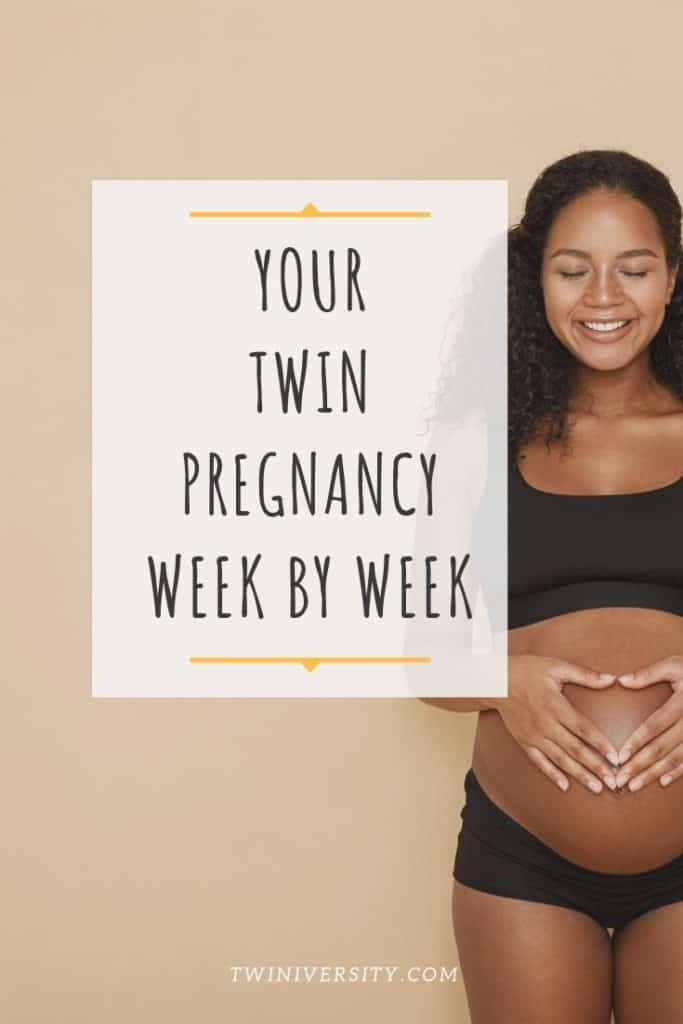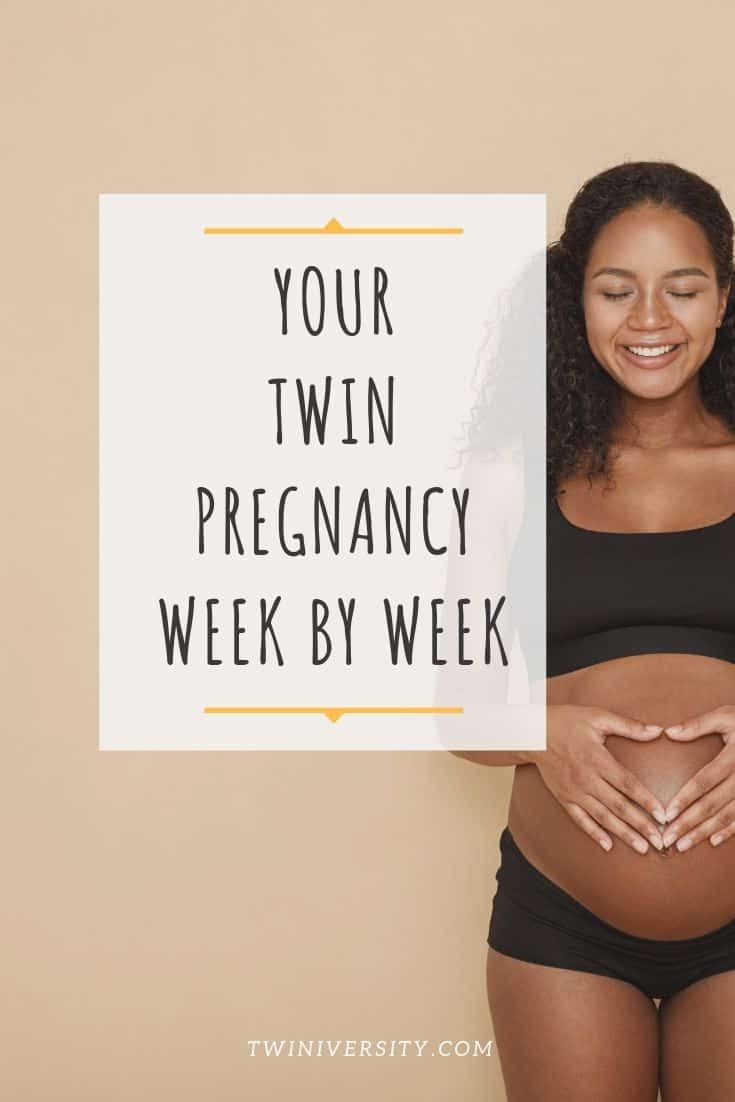 Need help with your twin pregnancy?
If you just heard that second heartbeat for the first time, or you know it's been two for a while, you need to read our twin pregnancy week by week timeline to help you learn what happens week by week with twins. You'll learn if your twin pregnancy symptoms are normal, about twin pregnancy complications that may have arisen, all about your twin pregnancy first trimester to-do list, details on your twin pregnancy development, dozens of twin pregnancy week by week pictures of belly, photos of twin ultrasounds, and SO much more! Click here to learn more…
Subscribe for FREE to the Twiniversity Podcast
Got twins? Us too! The Twiniversity Podcast with Natalie Diaz is created by parents of twins FOR parents of twins, from expecting times through the teenage years and everything in between. This podcast is all about parenting twins, offering plenty of tips, parenting hacks, and of course, humor. Just know that we are laughing WITH you every step of the way. Click here to learn more…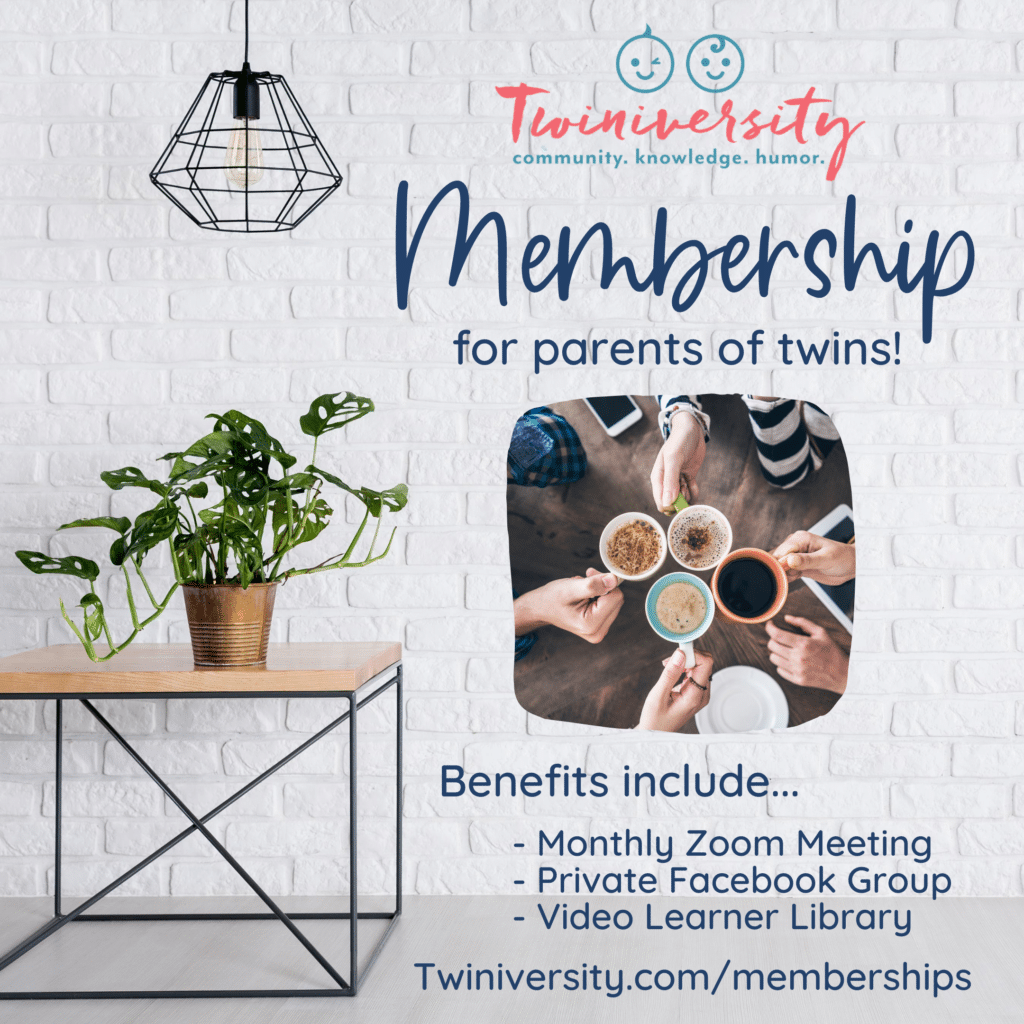 Need more support? Start a Twiniversity Membership
Want more from Twiniversity? Sign up today for a Twiniversity Membership! Choose from 2 levels starting at $6.99/month to connect with other parents of twins in a monthly Zoom twin club, build your twin parenting community in our private Facebook group, and expand your twin parent knowledge with our video learner library. Click here to learn more…