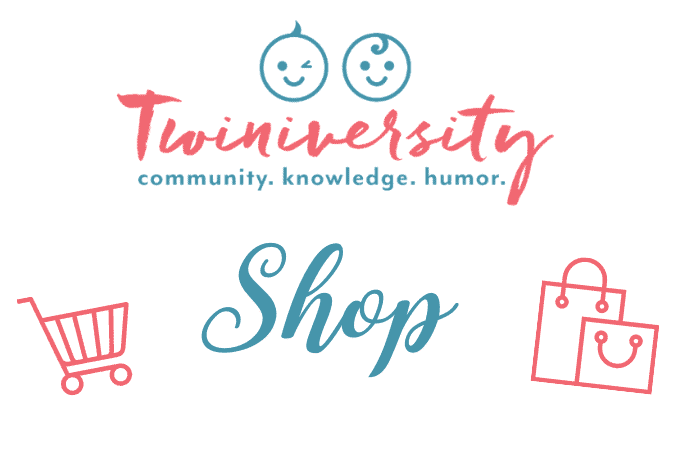 Welcome to the Twiniversity Shop! Here is where you'll find all the great Twiniversity products, services, and gear recommendations that will get you started on the right foot with your twin journey.
Check out all our great products for expecting twins and raising twins, including twins lactation consultation, twins post-delivery strategy session, the #1 expecting twins book on Amazon (written by Twiniversity founder Natalie Diaz), twin gear recommendations for twin pregnancy, newborn twins, infant twins, toddler twins, preschool-age twins, and school-age twins, a digital twin pregnancy journal, and tons of expecting twins printables for twins prep, baby safety, hospital bag packing list, nanny interview questions, twins birth plan worksheet, breastmilk and formula storage guidelines cheat sheet, a baby help chore chart, and more are being added daily.
Twiniversity Services
Take advantage of our great services for expecting and new parents of twins to start your twin parent journey on the best foot forward!
Twiniversity Amazon Shop
Find all our recommended twin gear and twin parent swag in our Amazon shop!
Twiniversity Etsy Shop
Check out some of the twin products we're offering on Etsy, including a digital twin pregnancy journal, twin pregnancy checklists, helpful cheat sheets, and more!