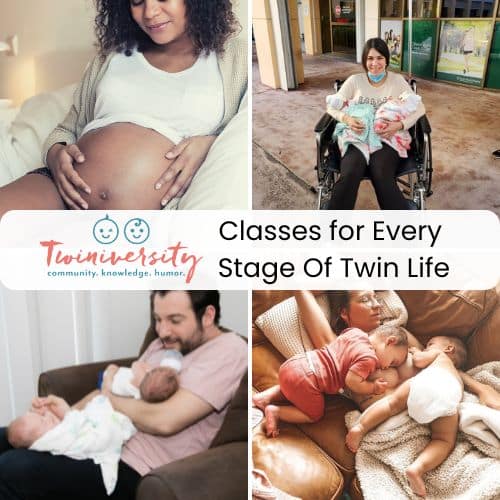 Got twins? Us too.
Let Twiniversity help make your twin life a lot less stressful.
Great News:
Your insurance may cover our classes! Contact community@twiniversity.com for assistance.
How Would You Like to Learn?
The most popular option with families expecting twins!
Often called our "Twins Crash Course" since we compact most of our Twiniversity classes into two evenings LIVE on zoom.
ALL questions answered in REAL time in our virtual classroom
Meet other families due around the same time as you.
Best choice for families that are

extra

worried (more reassurance given).
Best for families that feel either themself or their partner is totally unprepared.
LIVE demonstrations of many helpful skills like diapering, bottle making/feeding, breastfeeding and more!
Live Virtual Classes
Live Virtual Classes
Our Next

Live

Expecting Twins Class:
Live Expecting Twins Class
You'll join Nat on a 7-hour LIVE learning adventure where you'll begin with your twin pregnancy and discuss many topics through your first week home with twins.
Live Ulitmate Bundle
Includes our Live Expecting Twins Class, On-Demand Breastfeeding Twins Class, 3+ hours Virtual Lactation Counseling, 1-Hour Virtual Twins Strategy Session, and Twiniversity Membership.
Live Value Bundle
Includes our Live Online Expecting Twins Class, On-Demand Breastfeeding Twins Class, and On-Demand Complete Baby Safety Course, Digital Pregnancy Journal, and First Year with Twins Schedules.
Live Connection Bundle
Includes our Live Expecting Twins Class on Zoom, On-demand Breastfeeding Twins Class, and Twiniversity Membership.
Live Twins After Singletons Bundle
Includes our Live Online Expecting Twins Class, On-Demand Twins After Singletons class, Digital Twin Pregnancy Planner, Your Twins First Year Schedules, and our Twin Pregnancy Misconceptions Ebook.
Private Live Expecting Twins Class
Your Private Expecting Twins Class will cover everything you need to know to get you through your twin pregnancy and delivery and to learn how to care for your twins through their first 6 months of life.
Three Night Live Expecting Twins Crash Course
What you'll learn over our 3 night Live Virtual Class:

All about Twin-specific prenatal care and nutrition

Twin birth options: Explore different delivery options available when expecting twins, such as vaginal delivery, C-sections, or variations of both.

Partner support and involvement: Discover ways for your partner to actively participate during labor and delivery, providing support and comfort for both the birthing parent and the babies.

Receive insights on coping with the unique emotional roller coaster that twin pregnancies often bring and explore techniques to maintain a healthy mindset.

Twin-specific baby gear essentials: Get expert recommendations on key baby gear items specifically designed for twins, including double strollers, car seats, cribs, high chairs, and feeding accessories.

You'll have the opportunity to ask questions, participate in discussions, and engage with our other expecting families.

3 Nights - LIVE Zoom Class for 1.5 Hours each night.

A Unique Twin Pregnancy Workbook including hospital packing lists and Your Twin Birth Preferences Worksheets and much more

Join us for the most informative and comprehensive class tailored specifically for families expecting twins. Whether you're a first-time parent or already have a singleton or two, this class will provide you with the knowledge and support you need to navigate the unique challenges and joys of twin pregnancy, twin delivery day, and selecting the right baby gear for your growing family, breastfeeding your duo and your fourth trimester with twins.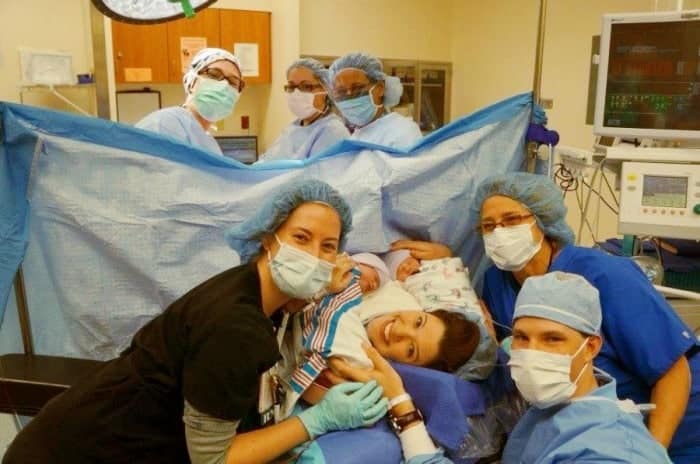 Online Expecting Twins Class
Our bestselling twins class EVER which includes:

Over 100 videos specifically created to be watched during your Twin Pregnancy

17 pages of valuable printables including hospital packing list and Your Twin Birth Preferences Worksheet

Topic include: Twin specific pregnancy concern, how your partner can help you most, what gear do you need and when (double strollers, car seats, mattresses and more). how to get your twins on a feeding schedule, diapering your duo tips and tricks and a TON more!

9 months access so you can watch what you need when you need it

BONUS: Twin Pregnancy Planner and Journal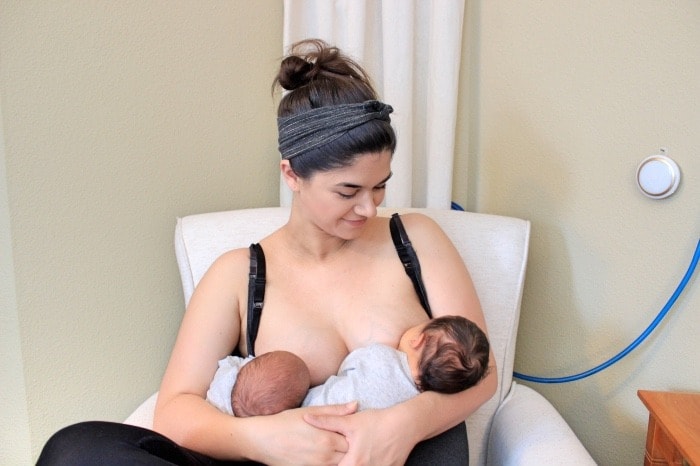 Breastfeeding Twins Class
Cost typically covered by MANY insurance companies (Bill provided for you to submit to your insurance company)

The original self paced twins breastfeeding class which includes

40+ lessons exclusively for twin moms who want to breastfeed or are currently breastfeeding and need additional support

Topics include: Why is breastfeeding twins so important? How to start breastfeeding off right? Why skin to skin matters so much (for partners also!) What equipment will I need and when?

A full 9 months of access so you can rewatch what you need, when you need it.

Taught by the legendary IBCLC Judy Teibloom-Mishkin

Cheat Sheets, recommended product list and links to amazing twin breastfeeding articles also included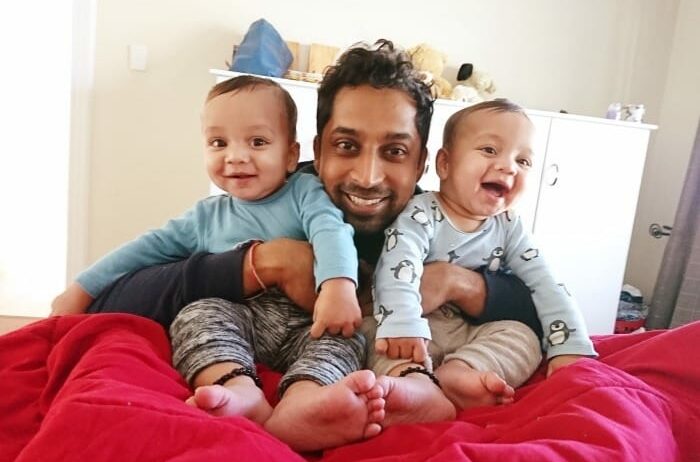 Twin Safety Course
A MUST WATCH class for anyone having twins or anyone that will be alone with your Twins (grandparents, nannies, helpers)

30 lessons you need to keep your twinnies safe!

Modules include information on infant, toddler, and child CPR and a variety of first aid techniques you may need with kids

Full explanation about different kinds of car seats and how to install them

A room-by-room description of how to best childproof your home

Includes 23 pages of CPR, first aid, childproofing, and car seat safety handouts.

You'll have access to this class for FIVE years so you can take it again and again and share it with your friends and family who might be flying solo with your twins while you're out or at work.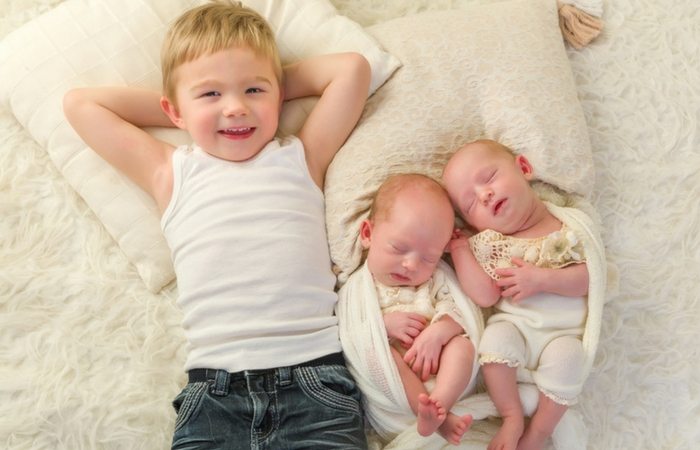 Twins After Singletons Class
Are you ready to conquer the challenge of raising twins after a singleton? We have just the class for you! Our on-demand class is specifically designed to help parents like you navigate the unique experience of having twins after a singleton. We know it can be daunting, but with our guidance, you'll feel more confident than ever. We highly recommend taking this class to complement your skills and knowledge from the Twiniversity Expecting Twins Class. You're doing an amazing job as a parent, and we're here to support you every step of the way. Enroll in our class now and take the first step towards mastering the art of parenting multiples like a pro!

25 video classes that you watch on your own schedule

Learn what you need to know about adding twins to an already busy family of one, two, or more kids.

Created and taught by a mom of twins plus two older kids!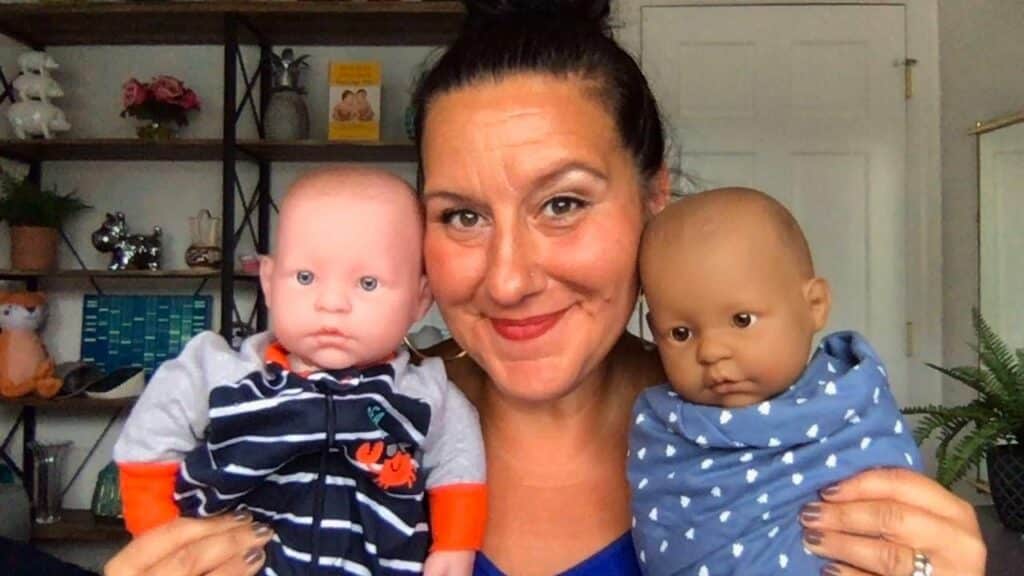 Ultimate Support
1 hour customized virtual lactation consulting session directly with Natalie Diaz

1 hour Post-Delivery Strategy Session with our in-house Doula, Lauren Oak

First Year Twiniversity Membership

Twins Delivery Day Mini Class

Self Paced Expecting Twins Class

Breastfeeding Twins Class

Bonus: First Year Schedules, Digital Pregnancy Planner and Journal and
Personalized Twin Parenting Support
This option is perfect for families who need instant answers or may require extra discretion. Whether your twins are still on the way or well into their adventure, you can rest assured that our team is here to provide customized support for your family's particular situation. If you need help creating a schedule, getting you and your partner on the same page, wondering about class room placement, having potty training problems, or worried about a behavioral issue, we are here to help. Take this opportunity to provide your family with the support they need and deserve.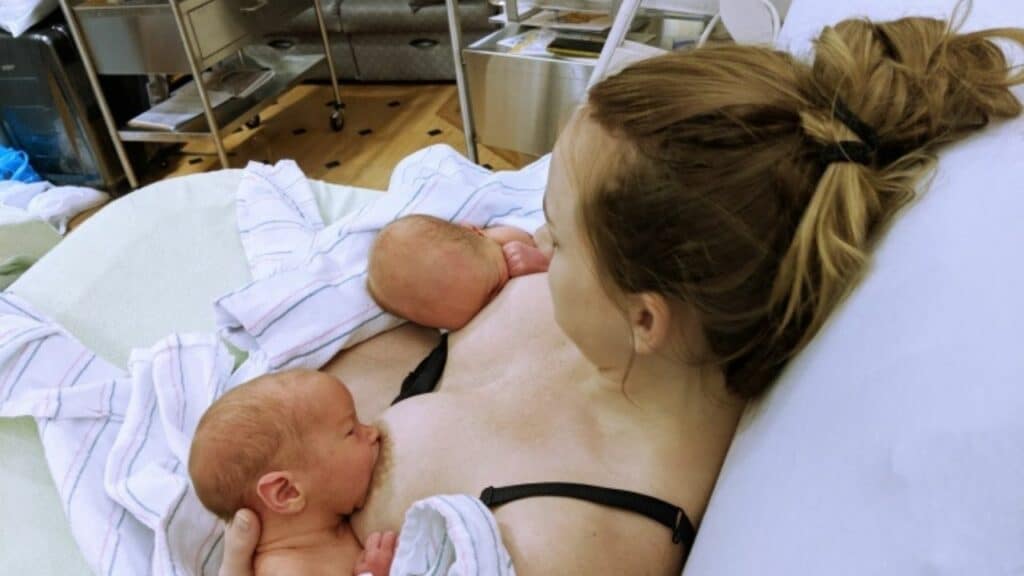 Twins Lactation
1-Hour Virtual Visit
Connect with Natalie Diaz, an expert twins specific lactation counselor and mother of twins, for a full hour of personalized guidance on creating a specialized breastfeeding plan for you and your little ones. She'll provide you with valuable insight and advice from someone who has walked in your shoes. You'll leave the call feeling empowered, supported, and confident to take on breastfeeding with your twins. This is your chance to set yourself up for success and ensure that you (and your duo) have the best possible start to your breastfeeding journey. Get ready to benefit from Natalie's expertise and transform your experience into a positive, joyful one! Nat's Out of Network but typically covered by insurance.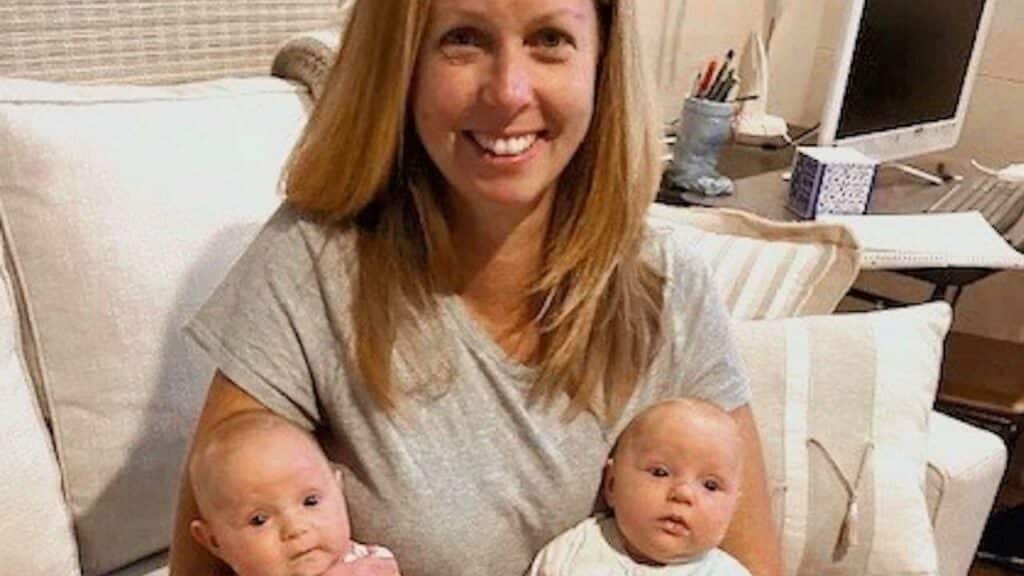 Twins Post-Delivery Strategy Session
Join a 60-minute video call with Lauren Oak, a Twin Expert, a Certified Postpartum Doula and an amazing mom of twins herself (plus two singletons)! During the call, you and Lauren will create a customized game plan which will help you and your twins when you return home.If you want to gain some knowledge, get prepared and feel ready before welcoming your twins home, this is the perfect opportunity for you!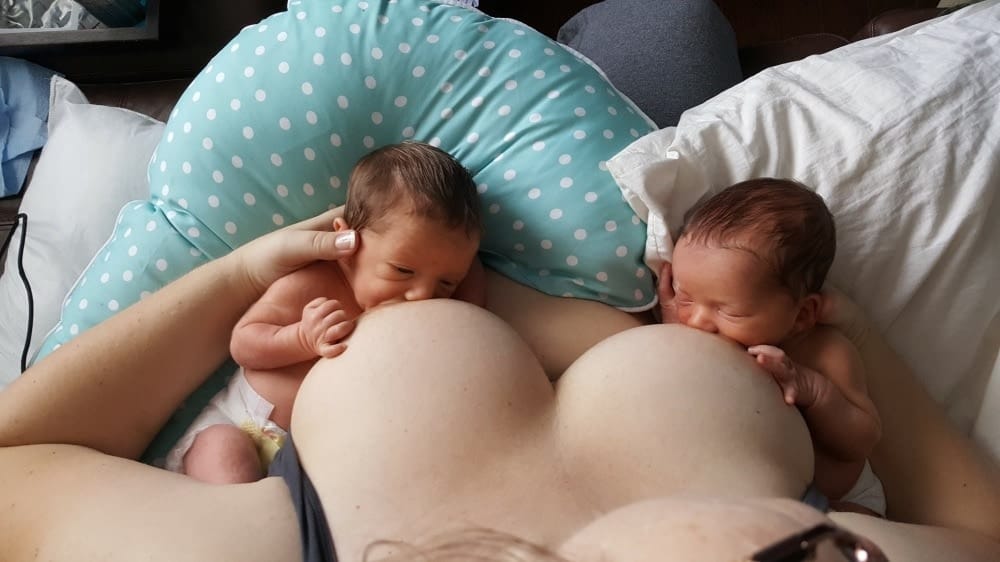 Twins Lactation
THREE+ Virtual Visits (Pre/Post delivery virtual visits included)
This package is often covered by your insurance as out of network. Please check your policy.

Calling all parents of twins! Say goodbye to any milk-related worries and say hello to twin specific Certified Lactation Consultant, Natalie Diaz. She's ready to shower you with 3+ hours of virtual lactation counseling which is via Zoom, Skype, or Facetime. First virtual visit is during pregnancy, second in the hospital and third once your home. Includes unlimited texting and virtual visits Don't let the daunting world of breast-feeding your duo scare you. Bring on the double trouble and let Natalie be your helpful guide!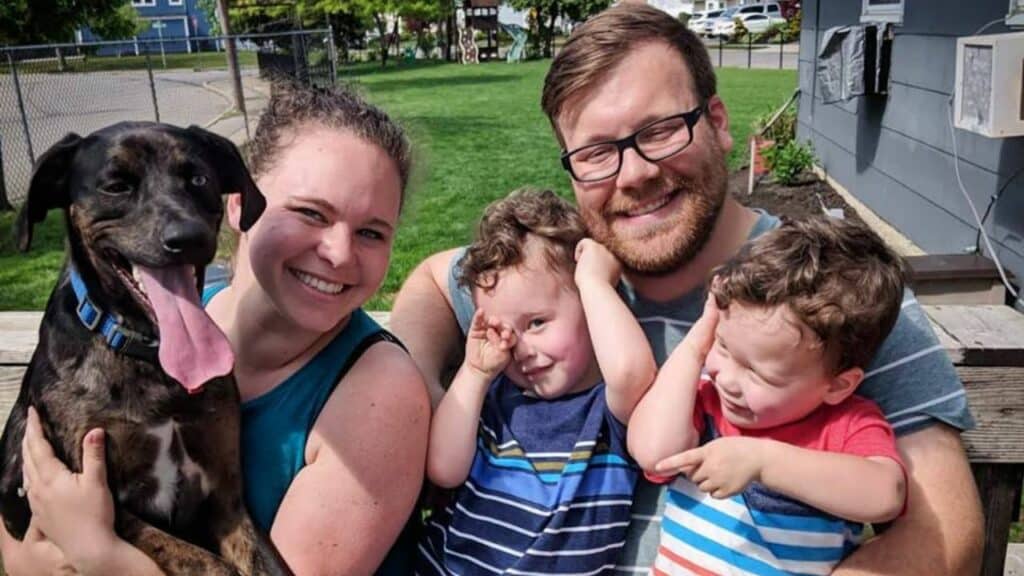 Twin Parent Coaching
Are you going twin-sane? Twiniversity founder Natalie Diaz can help! In just one hour over a video call (Zoom, Skype, or Facetime), she will be your wing-woman for any twin parenting problem. From figuring out schedules and feeding routines to sleep issues and tackling postpartum problems, even if you need some tips on working as a tag-team with your partner - trust us, Nat's got you covered! So, gear up for one hour of pure twin-dedicated support. And don't forget - your partner can hop on the call too, for double the dose of Nat's wisdom!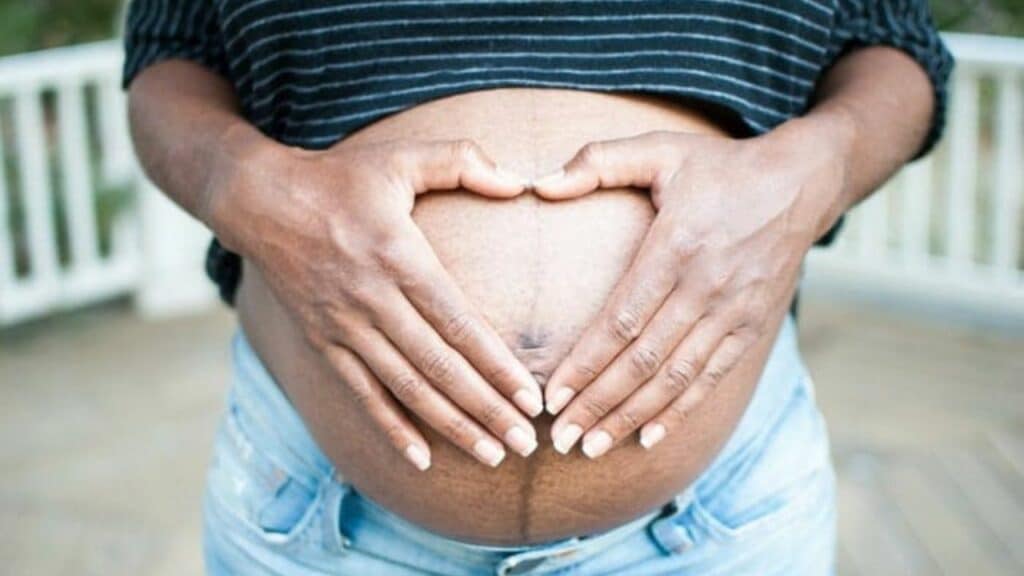 Private Expecting
Twins Class
Running out of time and need a FULL expecting twins experience?. Our Private Expecting Twins Class was created to provide you with all the tools you need to feel confident in the least amount of time possible. From what you need and when, to navigating those first few weeks home, expert instructor, Natalie Diaz, Founder of Twiniversity, is there to help. She's passionate about sharing her knowledge and practical insights to guide you and your family through the unique challenges that come with having two. Join Nat for an informative and supportive learning journey that will not only prepare you for the road ahead but also ensure that you and your twins thrive. Scholarships are available for families on bedrest and although out of network, this may also be covered by insurance. Please check with your provider regarding childbirth and breastfeeding classes. This private class covers both.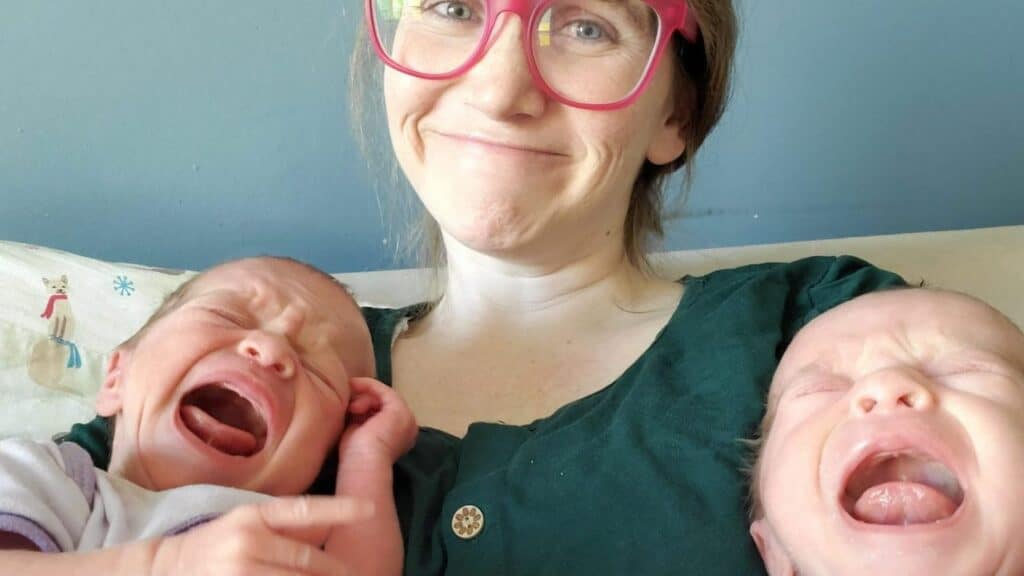 Twin Parent Pep Talk
Each week Natalie Diaz, Founder of Twiniversity, sets aside office hours specifically for these virtual visits. Grab 15 minutes with Nat to tackle any issues you're facing. These visits are "pay as you wish" so don't let finances get in the way of the support you need. Don't be afraid to bring even the toughest issues to the table. Remember that Nat has heard it all before and is well-equipped to provide you with support and advice you need. She is committed to helping you overcome any obstacles that may be holding you back from being the best version of yourself. If she is unable to assist you, Nat will connect you with the right person who can. She knows everyone. You have the power to make a positive change in your parenting life, so make the most of this moment and start your better future today.
Why Do I Need To Take A Twiniversity Expecting Twins Class?
1. Preparation: Twins come with unique challenges and require different preparation plans compared to a single baby. Taking a twins class can help parents understand what to expect and prepare them for the realities of having two babies at once!
2. Knowledge and Skills: Our Twiniversity Expecting Twins classes provide valuable knowledge and skills specific to caring for and raising twins. Topics covered may include breastfeeding your duo, sleep schedules, managing two infants at once, and communicating effectively with partner and family regarding the help you really need.
3. Bonding and Support: Attending a Twiniversity Expecting Twins Class allows parents to connect with and seek support from other expecting parents of multiples. Sharing experiences, challenges, and tips with others going through similar journeys can be extremely helpful and reassuring.
4. Professional Advice: Our Twiniversity Expecting Twins Classes are taught by the world's #1 Twin Pregnancy and Parenting Expert, Natalie Diaz. This allows students to gain insight and advice from top professional who understand the unique needs of twins. Psst: Nat's a mom of twins too!
5. Confidence Building: Expecting twins can be overwhelming, and attending a Twiniversity Expecting Twins Class WILL boost parents' confidence in handling their babies. Learning essential skills and strategies can help parents feel more prepared and capable of caring for their twins.
6. Your Medical Insurance Covers Some Classes: Many folks don't know, but childbirth and breastfeeding classes and support are typically covered by your medical insurance. Our Twiniversity Team will happily provide you with a Superbill that you can submit to your insurance for reimbursement.
So what are you waiting for? Register for our next class today!
about taking Twiniversity Classes
Laura K.
"I just want to thank you so much for the class! Not only did the hours fly by, but you absolutely nailed everything we were puzzled about going in. I described you to my friends as, 'It was as if I had a very cool, very ballsy sister who had twins already and she was imparting her experience on to us with humor and reality."
Julius E.
I turned to Twiniversity as I was nearing the birth of my twins. As a single gay dad, I found the resource landscape minimal until I took the two-day course. I still use the book and consult this site for practical parent hacks and fun stories. Thank you for being awesome!
Cassandra B.
Natalie is one of the most compassionate and caring people we know. She also has a passion for her job, which is teaching other twin moms how to navigate parenting twins. Natalie is THE resource for parenting twins.
FREE Twins Delivery
Day Bootcamp
Learn everything you need to know about delivering twins in this insightful, empowering bootcamp.