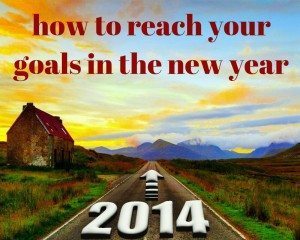 The new year is on it's way! Are you making any new year's resolutions? What do you resolve to do? Below is a list of the top 10 new years resolutions. Is yours on there?
Eat Healthy Food
Get Fit
Lose Weight
Drink Less Alcohol
Manage Debt
Manage Stress
Quit Smoking
Reduce, Reuse, and Recycle
Save Money
Take a Trip
Did you know that every one of these resolutions is also on the top BROKEN new year's resolutions list? So the big question is, what is the key to actually keep your resolutions this year? How can this year be different?
First of all make a specific goal that is reasonably attainable.
Break it down into smaller steps that are attainable by month or week.

Enlist a support system.

Reassess your progress once a week.
Don't expect instant change.
Remember slip ups or set backs don't mean failure.
Have a visual to see how far you have come. (Especially when you have a set back, this will be a good reminder to see how far you have come)
Reward yourself for your achievements.
Make goals for you, and not because of anyone else!!!!
If you are starting fresh or in the middle of a long term goal, make sure you keep your focus. Every personal success builds us into a better person. If we stop growing, life can get boring or we can lose respect for ourselves. It is important to keep challenging ourselves to grow in some way. Remember to start small so you can build up a sense of accomplishment. Maybe you could read a novel, or eat a healthy breakfast every morning, or to cut back on fast food or give a day to charity.
Just think of what you want out of the year, big or small, and you go out and you get it done!
What about kids? Can we help them set goals to help them grow? Here re some tips here: How to Help Kids Reach Their Goals