The following is a personal account of one woman's experience with getting an abdominoplasty, commonly known as a "tummy tuck". Note that she is not a medical professional, but a fellow mom providing an insider's look at the research, planning, pre-op, and post-op experience.
Please consult with a medical professional for further information on any surgical procedure and be sure to exhaust all of your options (diet, exercise, etc.) prior to moving forward with cosmetic surgery.
* * *
Insurance Questions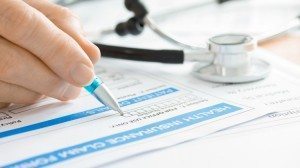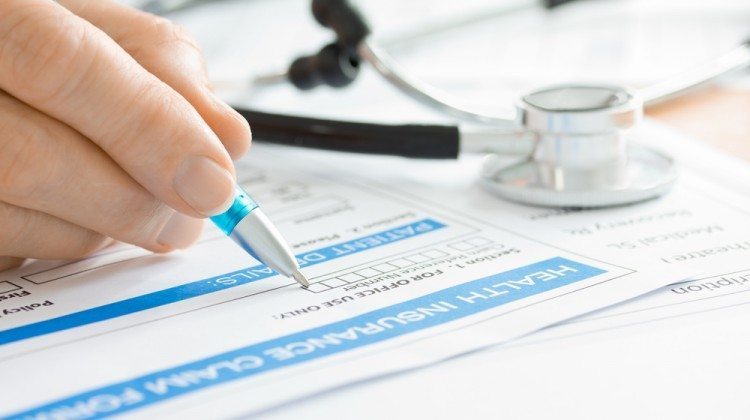 You may be looking at your severe diastasis recti and/or the large flap of skin hanging over your underwear line thinking to yourself, how could my health insurance not cover this? Unfortunately for all women they absolutely will not cover an abdominoplasty ("tummy tuck"). You may be confusing this term with a panniculectomy which is a procedure that insurance companies do sometimes cover because of things like recurring fungal infections in the skin flap etc. The latter is only a removal of the excess skin. They do not also sew the stomach muscles back together, and preserve the belly button. It isn't about how it looks when it is done. It is just to be functional. So while a panniculectomy may make your life more functional it won't make it prettier.
Surgeon Shopping
There are many ways to find a surgeon, but word of mouth is always the best way. Many of your friends either have connections in the field, have had a procedure done themselves or have a dear friend who has. Use this. If you have a nurse or doctor friend have them ask the people that they work with who might be great. If this doesn't work for you, you can hit the forums to ask about reputable surgeons in your area who do good work. If you still can't find any reliable information you can look on places like Yelp and other online review sites. The cost of surgery usually falls between $8,000 and $12,000; more if you add in some liposuction. Be aware that you can't use your Flexible Spending Account or Health Spending Account money for it. Though money is an important consideration, who you feel comfortable with is more important.
Initial Consultation
With
A Surgeon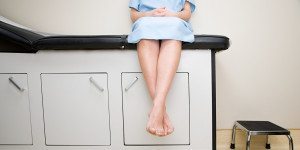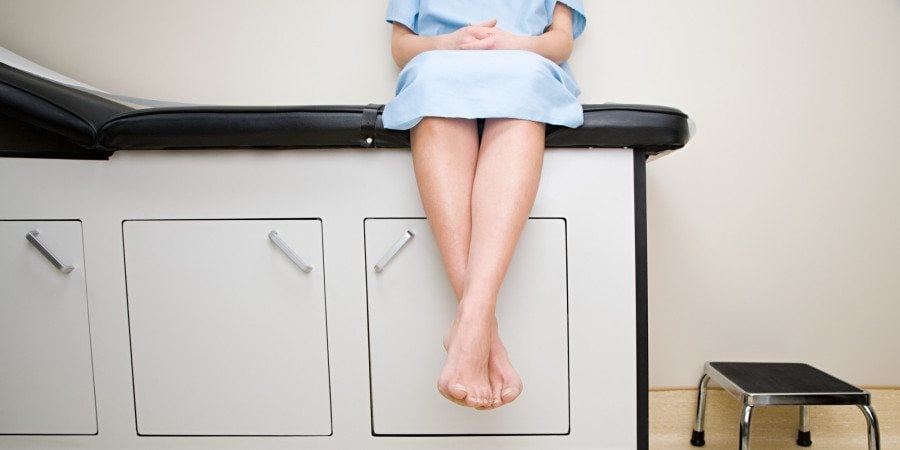 When you go in they are going to ask you what you are looking to do and are likely going to show you a series of before and after photos of women in similar situations. The next part is different at each surgeon's office. Some have fancy robes with slits in it in order to lift only a certain portion at a time so you don't feel completely naked. Some will just have you stand there in your bra and underwear. They look at your body and go over what they think that they could do for you. There is some physical examination involved, but nothing invasive. I would advise you to choose your undergarments carefully for this and future appointments. You have to take your clothes off a lot and you may feel even more naked if you are wearing your see-through lace bra and matching thong underwear.
Pre-Op Appointment
It is at this appointment (which is typically a few days before your surgery) where payment is due in full. Some surgeons have payment plans where you pay it in 3 large sums in a short period of time, but most require the full amount up front. There are a few care plan financing companies which will give you a loan for the amount of your surgery cost. Their interest rates are anywhere between 5-20%.
At this point they are going to get out that dreaded black marker as well as a measuring tape for exact measurements. This is a great time to bring a list of questions so you can go over your concerns. It is also at this appointment that the nurse will go over your complete medical history with you. Make sure that you tell the absolute truth about everything. Don't feel embarrassed or that they will judge you for any of your habits. If you use any drugs or drink at all, even occasionally, it is important that you tell them this. If you are hiding things from your husband, such as an eating disorder, the occasional use of marijuana, or that glass of wine with lunch during your kids' nap, don't bring him. (We'll deal with that issue another time.) I want to be very clear about this because your answers to these questions can sometimes mean the difference between you waking up or not. Based on your habits, your liver may not be able to handle the anesthesia. If you are honest with them they can account for it and do a work around. I have a friend who is a surgical nurse who has had more than one patient rushed to the hospital after surgery in an ambulance because of a secret habit. So please don't hide anything from your nurse or doctor.
You will want your caregiver to attend this appointment with you. This will give them a more accurate idea of what recovery will be like, and having your limitations be told to them by a doctor is going to be helpful to you when by the 3rd week of them caring for the kids by themselves they are starting to get frustrated. Pick a caregiver who you are completely comfortable with seeing you totally naked; with fluids leaking from various places. Recovery isn't pretty so that new boyfriend or teenage child is a terrible idea. It is important to know that you aren't going to be able to lift your kids for 6 weeks. You basically can't be left alone with them for any extended period of time. If your husband has to go back to work after a few days then you are going to need a family member fly in to take care of you and your kids.
It is a good idea to clean your house from top to bottom the night before. It is going to be a long time before you can mop or vacuum again and this will help out your caregiver. A friend of mine spent a whole day making a few weeks worth of freezer meals for both herself and her family. Because you are going to be on a low salt, high protein diet you will likely not be eating much of anything that your family is eating. It would be an extra burden to expect your caregiver to make a separate meal for both you and the family while they are trying to wrangle everyone by themselves. Smoothies and protein shakes are a great go to.
Day
Of
The Surgery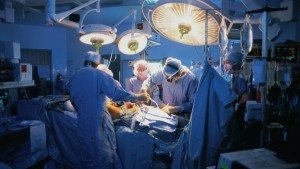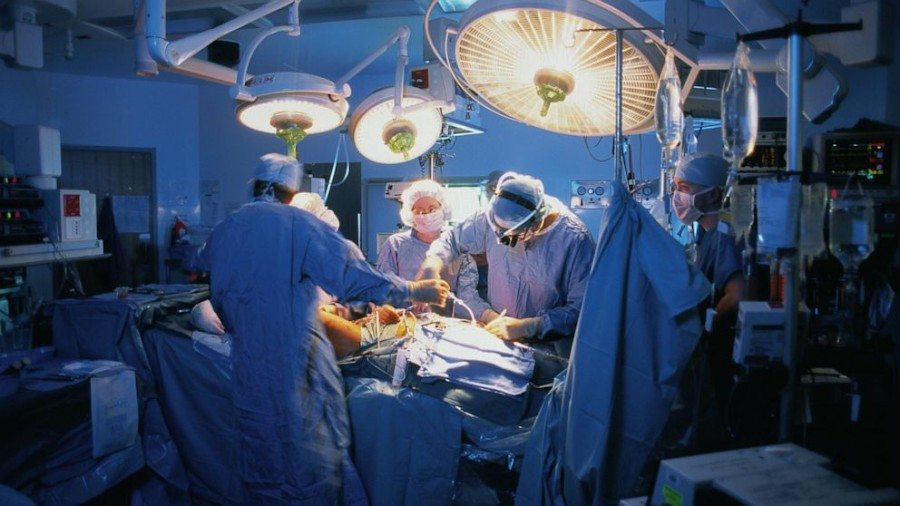 A nurse friend of mine is constantly exasperated by people who don't follow the no lotion, deodorant or make-up rule on the day of surgery. It may sound silly to you, but it increases your risk of infection by 30-40%. The surgery staff doesn't care what you look or smell like. A good rule of thumb is to be fluid about the start and or end time for your surgery. If there are surgeries scheduled before yours things can lag behind during the course of the day because of unforeseen complications, emergencies or simply the fact that more work needed to be done than initially estimated.
Changing your dressings and drains can be pretty overwhelming for a first time, non-medical caregiver. Encourage your caregiver to be as hands on as possible during your post-op recovery while you're still in the surgery center. Most people respond best to hands-on learning and doing some of these things while assisted by a nurse will make them feel much more comfortable when they have to do it by themselves at home.
Post-Op
Recovery
If you are a self-professed control freak like me, letting people do absolutely everything for you is going to be a hard pill to swallow (not to mention someone else's version of a clean house.) Just remember when you are thinking of mopping that floor or getting out the vacuum when someone isn't looking how much money you spent on the surgery. If you hurt yourself doing one of these things that you are not supposed to, you are basically setting that money on fire or throwing it away. Follow instructions to the letter.
You are likely to go through a few emotional roller coaster rides fueled by guilt and sustained by being isolated from people during recovery. Have someone other than your caregiver to talk things through with. When you take the time and money to do something that is purely for yourself the guilt can come on much stronger than you thought was possible. This is of course exacerbated by lack of sleep, pain, and strong medications.
I hear all the time from women that they thought that the surgery would give them that body confidence that they were lacking before; that they would have the courage to wear things that they didn't before. A lot of those insecurities are mental and not physical at all. They run so much deeper than you think. The surgery just means that you will actually like how you look when you put on the same clothes that you wore before.
Getting a tummy tuck really comes down to a commitment to an entire lifestyle change. Cosmetic surgery isn't a cure all or by any means permanent. Your lifestyle and exercise habits to need to change in order to maintain your new body. If you eat junk and don't exercise, that pooch and stretch marks are going to come right back. Make sure that you are honest with yourself regarding what you expect to get out of it and why you are doing it. Don't accept any guff about getting the surgery done; it isn't something shameful. Those persnickety and judgmental people have never walked in your shoes or lived in your body.
Related Articles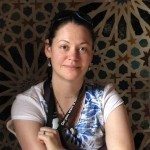 Destiny Effertz is a stay at home mom to 3 boys under 4. Prior to having children she worked as a paralegal in a large civil litigation firm. Now she uses those research and organizational skills formulating new pie recipes and planning family vacations.