Before I had met my husband and before I had children, one of my friends who had been married and had two kids posted an article on Facebook that said, "put your spouse before your kids". I'm going to say it again: Put your spouse before your kids. I was shocked and very confused as to why anyone would put their children second in their lives. This article was always in the back of my head as I saw others get married and have children and I still could not wrap my head around this crazy concept.
Fast forwarding a few years my husband and I had found out we were having twins. I had become okay with the idea of taking care of A child… now I was going to have to take care of TWO?! I spent countless hours looking all over the internet on what we needed, the perfect car seats, which stroller was best and the more "bang for my buck". You name it, I Googled it. I found the darker side of parenthood too; the stuff people don't tell you about. I'm talking about the "poop-splosions", teething, potty training, the terrible twos threes, and divorce. I had to reread several articles that went into how parents of multiples had a higher divorce rate than parents of singletons, even the ones I saw unfold on TV and in the gossip magazines. I silently told myself I wanted to do whatever I could to avoid this.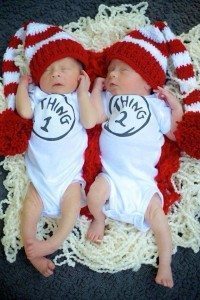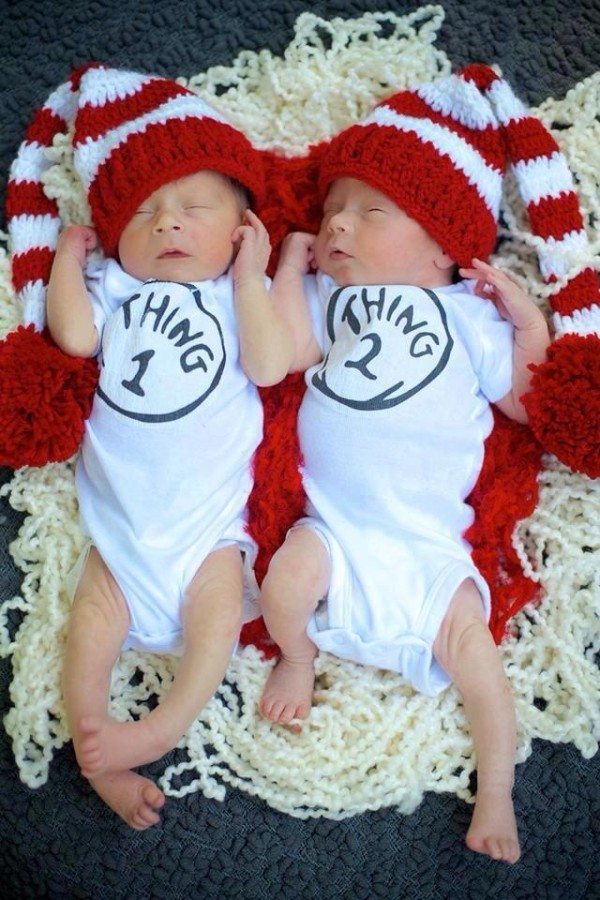 My pregnancy was fairly uneventful until I hit 30 weeks and I started going into preterm labor. Several hospital stays and a cocktail of medications later I finally got my contractions under control. Six weeks later our fraternal twins were born. I stayed up their first night just staring at what was now my reality: I was a parent of twins. In this time I had a little flicker of my friends' article, and I still didn't know how I could put someone over my children. The next few months were such a blur that only photographs really help me jog my memory, as every other parent of multiples can tell you. I noticed that my husband and I had started arguing over sleep, how bottles were getting cleaned, diapers, and money more and more. I saw my marriage heading to where I didn't want it to go, down to a dark place. I knew things had to change.
I had no idea where to start on changing my marriage, so in true fashion of myself, I headed to the internet and spent many naptimes looking up what I could do to help myself and my husband. I then came across my friends article, "Put your spouse before your kids". It hit me like a ton of bricks; I broke down because I realized if I wanted a family, there had to be an US for the family to be whole. I tried my best to stop making everything a competition (who slept more, who cleaned more, etc) and realized that it was my job as a stay at home parent to do much of these things. I needed to stop being selfish about sleep because I could stay home and nap(ish) when the girls napped while my husband was working endless hours and had no option to nap. My husband is a morning person, so when he was home from work he would get up with the kids and I would sleep in.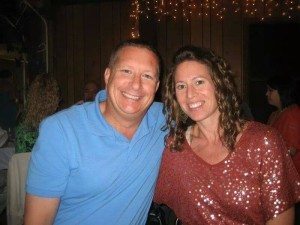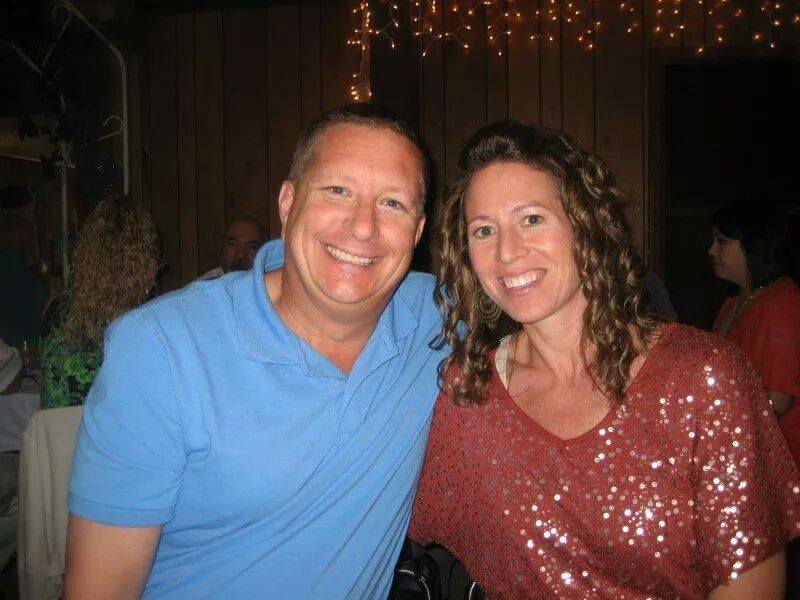 My going to bed earlier/later than my husband changed too. I started going to bed at the same time as him and while in the bedroom no matter how tired I was, excuses were thrown out and we had sex more frequently. Some of my online mommy friends talked about the "sex for 10 days challenge" and some of them had told me how it had helped them. I decided that we needed some kind of jump start to get us back to where we were. Seriously go and try it, because I felt a total change in my relationship after this alone. We also started dating each other again. Most of you know that it can be close to impossible for this to happen… but make it work. Whether you are terrified to leave your multiples, or can't find a sitter that you trust, or it wasn't financially possible, get creative and make it work!! We would cook a special dinner (okay, maybe he cooked and I watched), or rent a movie and watched it together. Our at-home dates weren't anything huge or over the top, but it gave us time to be with each other and be husband and wife, not just "mom and dad", which I feel is where parents go to in the first year of parenthood. No one tells you how hard kids can be on your relationship, which I feel more people need to talk about.
Something else that I noticed that needed to be changed was our personal happiness. I could tell my husband wasn't happy with his job, and he one day told me he wanted to go back into the fire service. He started taking classes, did a volunteer academy, and started at the bottom with the fire department. There was a new bright light in his eyes. I could see this was what he was born to do. It was a struggle to go from having my husband home every night to have him gone for a day or two here and there. A year later my husband had been offered a fire season position, which now made it that I was the only parent for 2 weeks at a time. This change was not easy but it was our life, and it made us appreciate each other for what our roles are in our family. He provided for us with a job that he loved and I took care of the kids.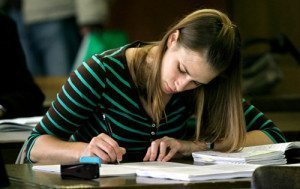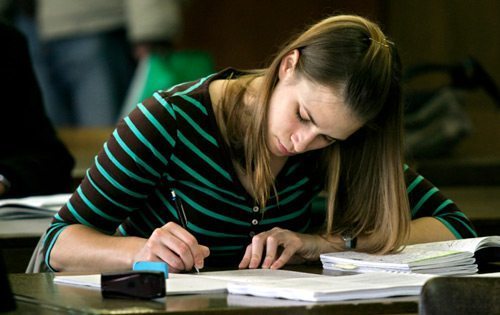 I had noticed that I wanted that feeling of fulfillment that he was getting from his job. After months of personally debating, I told him I wanted to go back to school and get into the medical field. We talked about what my options were that could work for us and I ended up taking a phlebotomy course to help me get my foot in the door. While I was in school it was confirmed to me that this was putting me on my path of work happiness. My husband could see that this was making me ME again. Parents don't need to be only parents; they need to be people too and focus on what makes them happy.
Our marriage has not been easy. I can't say that what worked for me works for everyone. I took bits and pieces of what I have found on MANY marriage blogs, books, etc. and applied them to help us. My husband now comes before my kids. We are also people outside of being parents. I think parents of multiples take a "divide and conquer" attack on raising newborn twins, but what happens if the divide makes you both different people who don't get along? Can you reconnect? I've seen parents of multiples grow apart because of always taking that tactic and it's what makes us as parents of multiples a higher statistic in divorce. Stay a couple, stand your ground together, help each other, and encourage each other. Being married should not be a competition on who does what more or less. I hear a lot about picking and choosing battles in marriage and it's true. I might have to put his towel on the rack or he has to start the laundry. But it's what we do to not nitpick each other that makes the difference. The tiredness can and will wear on you as parent of multiples – but, honestly, it is all worth it.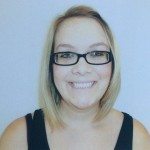 Robyn is currently a stay at home mom to her 4 year old fraternal twin daughters, Kayden and Kaylee and wife to her husband, Roy. She is currently pursuing her career in the medical field.
Related Articles
The rate of twin births has risen 79 percent over the last three decades, and continues to increase. A mom of fraternal twins and a national guru on having two, Natalie Diaz launched Twiniversity, a supportive website with advice from the twin-trenches.
What to Do When You're Having Two is the definitive how-to guide to parenting twins, covering how to make a Birth Plan checklist, sticking to one sleep schedule, managing double-duty breastfeeding, stocking up on all the necessary gear, building one-on-one relationships with each child, and more.
Accessible and informative, What to Do When You're Having Two is the must-have manual for all parents of twins.