September is just around the bend, and with it comes that terrible (or terrific?) moment when it's time for your little ones to head back to school. This year, perhaps you should take out your camera and commit to creating some fantastic back to school photos of your twins. Although it may be a bit of a challenge to wrangle your kids together long enough for some photos – a bit of effort, along with these tips, can provide you with some memorable photos to cherish. Give them a try!
Get Ready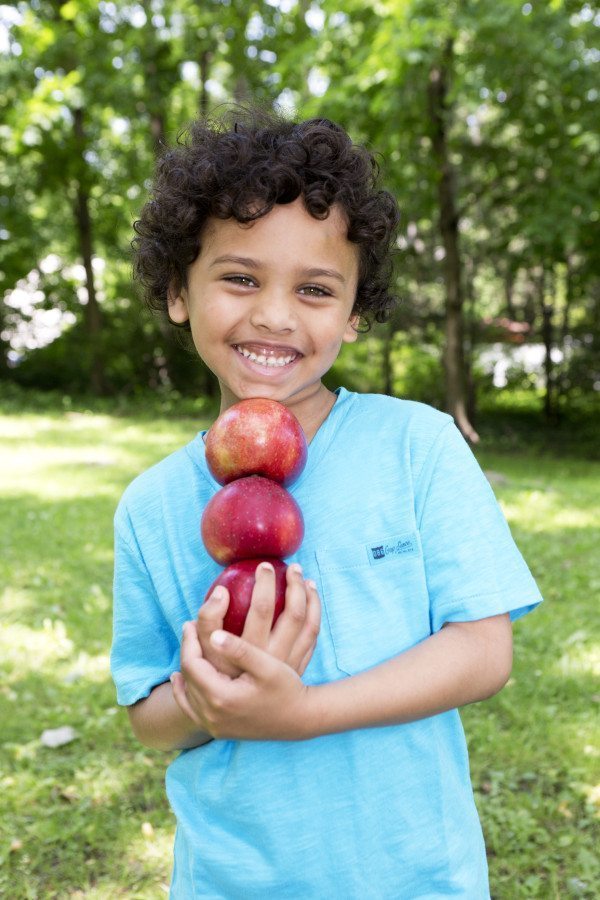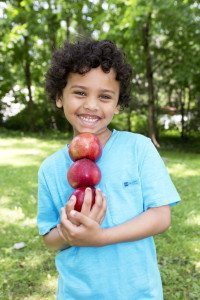 Half the frustration with any photo shoot, especially those featuring twins, is pulling everything together – the clothes, the kids, the setting, and your photography equipment and props. Just a few minutes of preparation can save you many hours of frustration. Choose a few outfits, figure out a few good shooting locations, and make sure you camera is locked and loaded with a fresh battery and memory card. Finally, aim for a good time of day when your twins will have the patience to pose for a few minutes, even if it is not the first day of school yet.
Use Props
What sets your twins' back to school photos apart from any other photos? The props! Use books, bags, apples, or various other school supplies to set the scene for your twins. If you can get your hands on a chalkboard – go for it! You can write the date on it to give your photos to give them a sense of time for when you and your twins take a look back.
Head to Class
If you can get into the classroom, either before or after the first day, you'll find an excellent setting for back to school photos. At the coat cupboard, sitting at their desks, or in front of the blackboard presents the perfect opportunity for excellent photos.
.
The Long Walk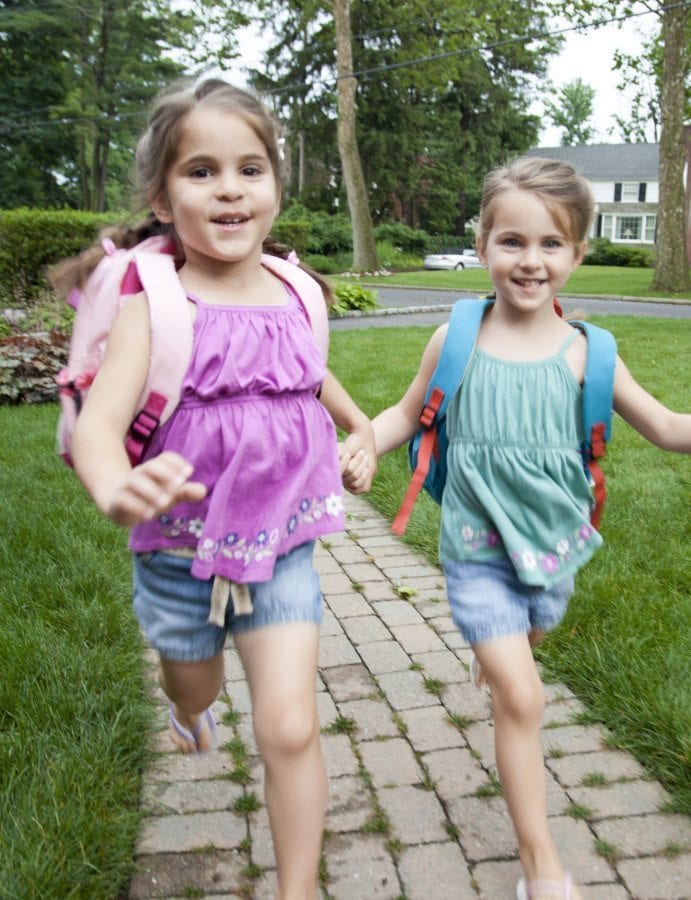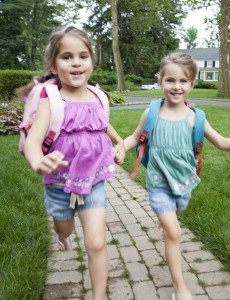 Sometimes we put far too much emphasis on images where our twins are facing the camera with their faces perfectly posed. But let's face it; not only perfect photos are interesting to look at, so why not try to capture a few images of your twins from a different angle? Walking to school, whether up the path, down the sidewalk, or to the bus stop presents a unique opportunity to capture your twins on camera from a new angle. If you can, get them to hold hands too!
Personality
Let your twins express their personality! Although you may want to put together the perfect "twin" photo with matching outfits and matching smiles, you also have to give each sibling an opportunity to let their sense of style shine through. Give each twin a chance to pick an outfit, if not for the first day of school, then at the least for their own back to school photo shoot.
Finally, don't over-think it. With a camera and a good light source, you can accomplish just about anything. Keep your photo session short and treat your kids when you're all done – then grab a Kleenex because it is time for school!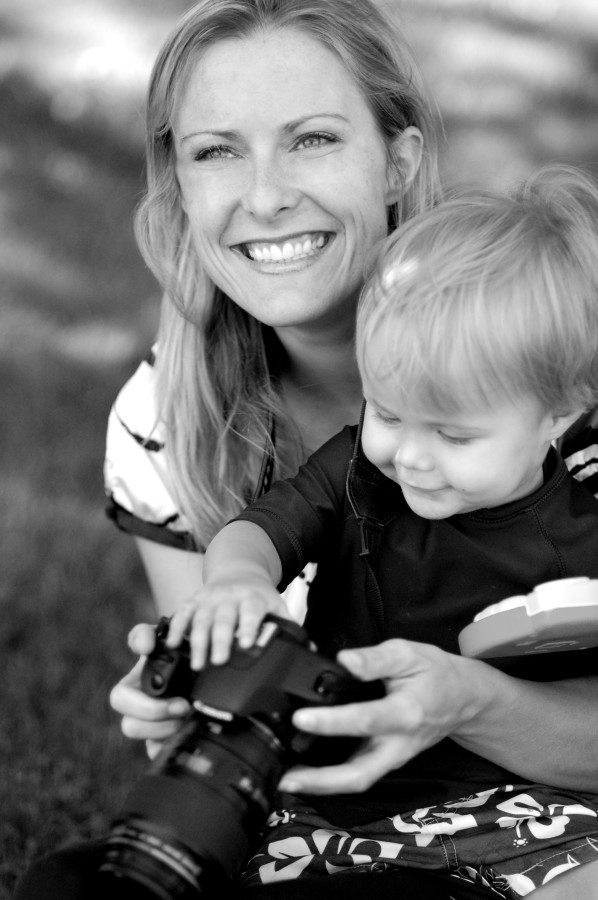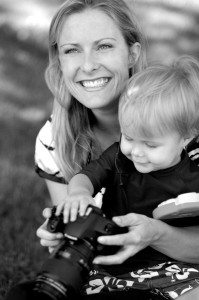 Jane Goodrich is a New York based newborn and children's photographer with an artful eye and a modern edge, Jane Goodrich's talent lies in her ability to capture a moment in time – no matter how quickly it passes. Jane has spent her life behind the lens. She staged her first shoot at age 4 and spent much of her childhood as a not-so-patient subject for her sister's photography business.

A twin herself, Jane loves shooting other multiples and siblings. With every shot, she aims to let the individuality of each child shine through and capture the uniqueness of their relationship. Jane's natural connection with babies and children combined with her genuine aesthetic intuition translates into award-winning photos that are spontaneous, insightful, timeless and charming.

Jane's work has been featured in Parent's Magazine, Westchester Family, Westchester Baby and Multiplicity Magazine. Jane has written and photographed several books including 'Capturing Every Day Life' – the no-nonsense guide to photographing your kids, the children's book 'Where is Charlie's Nose?' and the soon to be published coffee table book 'New York is My Playground'. Jane also teaches photography workshops including teaching parents how to photograph their children, professional photography classes as well as mentors upcoming photographers.

Jane is based in New York but she shoots regularly in Chicago, LA, Denver, and London, England. Other locations are available upon request.
Her website is: www.goodrichfamilyphotography.com