I recently returned from a 6 day trip to Beaches Resort in Turks and Caicos with my husband, 9 year old twins, and 6 year old singleton, where I attended the Beaches Resort Social Media on the Sand conference. Along with attending the conference and it's planned activities, my family and I were able to utilize the all of resort's amenities.
If you know my family, you know that we are an always on the go, always doing something type of family. We look for fun and adventures whenever possible, but we also enjoy being able to relax, which is a rare occurrence with our busy lifestyle at home. The Beaches Resort in Turks and Caicos was right up our alley and we were able to mix both fun activities with the entire family and get some REAL relaxation in!
I was lucky enough to visit the resort previously in 2014, when my boss, Natalie Diaz, founder of Twiniversity, was a speaker at the Beaches Resort Social Media on the Sand conference and brought me as her guest. That trip was magnificent! I was an amazing girls weekend. We ate, we drank, we danced, we even played BINGO! But I kept saying to myself that I would have LOVED to bring my family to this resort. The activities are endless and the amenities are OUTSTANDING! So when I was invited to attend the 2015 Beaches Resorts Social Media on the Sand Conference I jumped at the chance to show my family just how awesome Beaches Resort in Turks and Caicos really is.
My family had never been on a "real vacation" before. We had been on what I considered "trips" — camping, family reunions in rented houses, quick weekends in a hotel, etc. As a family with several children you know that there is a BIG difference between taking a vacation and going on a trip. Obstacles are everywhere when navigating outside of your comfort zone, whether it is sleeping in hotels or eating in restaurants. But traveling to the all-inclusive Beaches Resort in Turks and Caicos is an entirely different experience that will have you feeling like you truly took a vacation, even with your little ones in tow.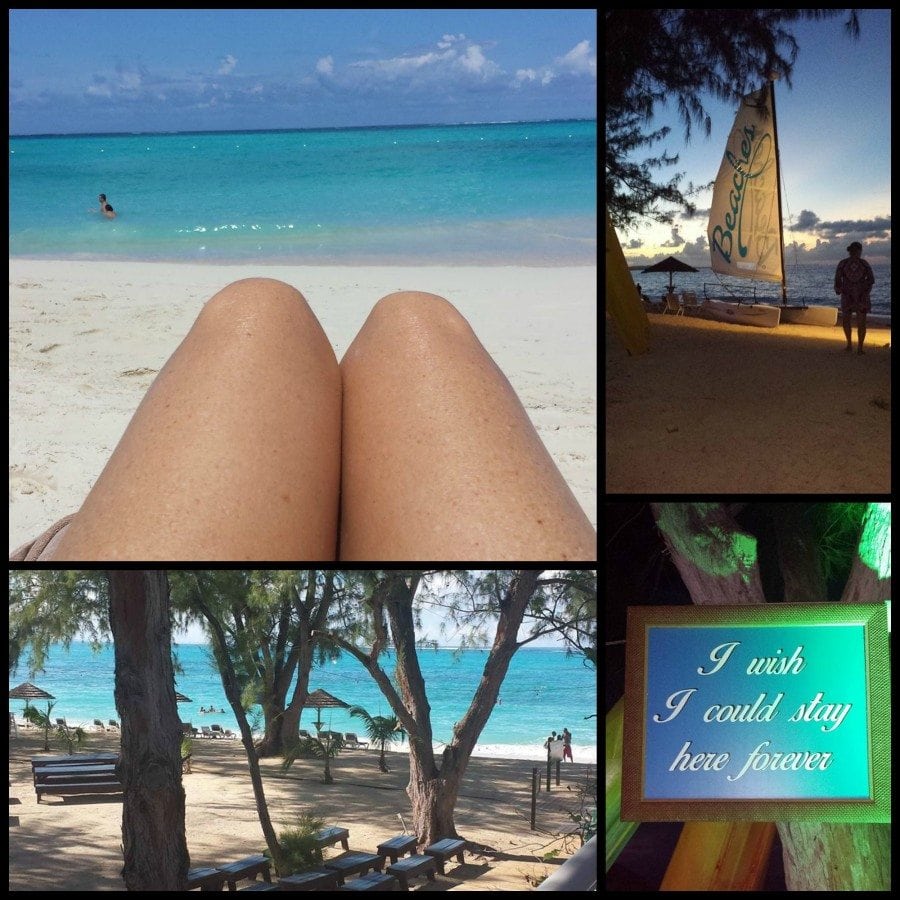 Accommodations
Whether it is a ocean view you desire or a room close to a water park, there are a variety of rooms and suites available to accommodate families of all sizes. We were pleased to find out that they supply full-sized cribs and appropriate bedding for the rooms as well. My kids' favorite thing about our room, which was in the Caribbean village part of the resort, was the animal towels that housekeeping created. Every day there would be 1 or 2 different creatures waiting for them after housekeeping left. We would also see them randomly on lounge chairs throughout the resort. Also, did I mention that housekeeping is available twice daily if needed?! How awesome is that?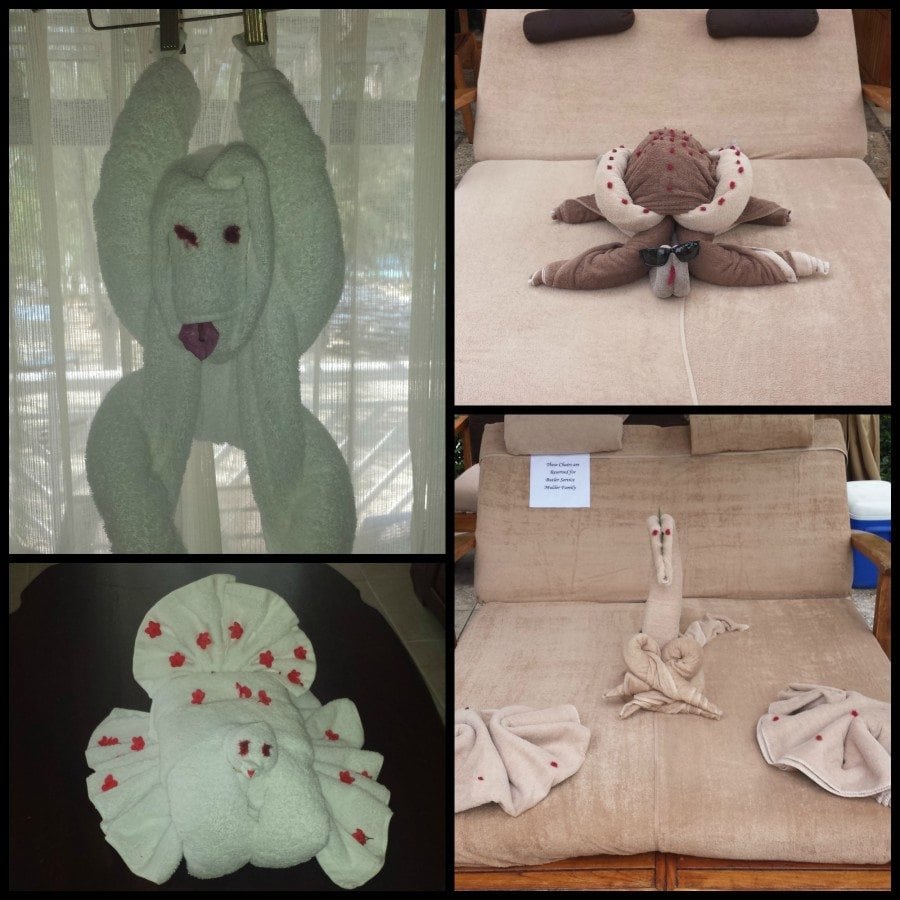 Food
The FOOD! What can I say? It is utterly unbelievable! There are 20 different restaurants on the grounds of the resort, so whatever food you are yearning for can be obtained. Whether its seafood from Neptunes, sushi (my personal favorite) from Soy, something with a Caribbean flare from Sapodillas, or something sweet from Café de Paris, your every culinary desire can be granted.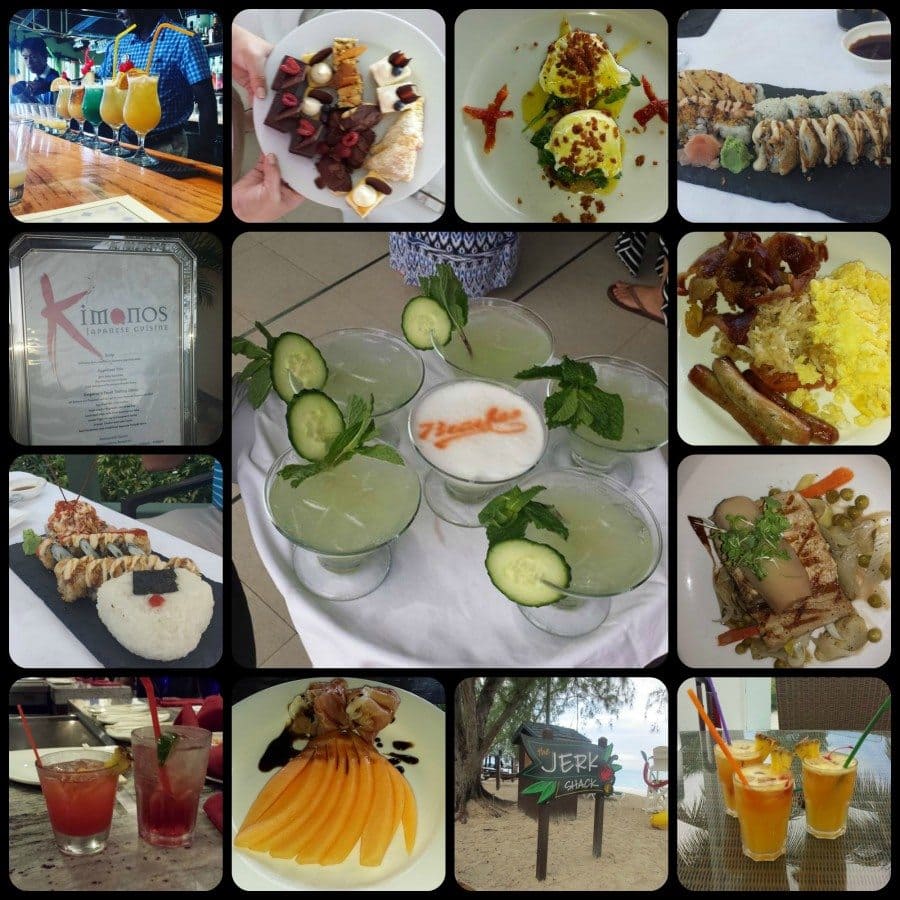 Bobby Dees featured a swim up smoothie bar right next to the water park and had kid friendly foods, such as chicken fingers, French fries, burgers and pizza. There are endless buffet breakfasts and lunches which served a variety of foods. So if you have picky eaters, rest assured there will be something for everyone's palate. If its an adults-only sit-down dinner you and your special someone want, that too is available!
It is important to note that we were asked several times at eateries if there was anyone at the table with a food allergy. Additionally, sturdy highchairs are readily available at all the restaurants (even the fancy ones!)
Activities
Oh the activities! The only problem we had was deciding what to do first! If you want to stick to the pool area, there are several child friendly pools to choose from. The Pirates Island Waterpark features several waterslides, a lazy river, kiddie pools and a surf simulator. There are also playgrounds for children with rock climbing walls, slides and swings, basketball and tennis courts. There are a variety of sports equipment (basketballs, footballs, soccer balls, volleyballs), board games and books available to bring back to your room for some late night activity. Did I mention that every room has an XBOX to keep the kids busy!? Snorkeling, SCUBA diving (for certified divers only), aqua trikes, paddleboards, kayaks, and sailing are just some of the watersports available at the beach. We were able to use the resort's snorkel gear and take a quick walk down the beach to a reef where we saw giant sea turtles, fish, coral, and stingrays!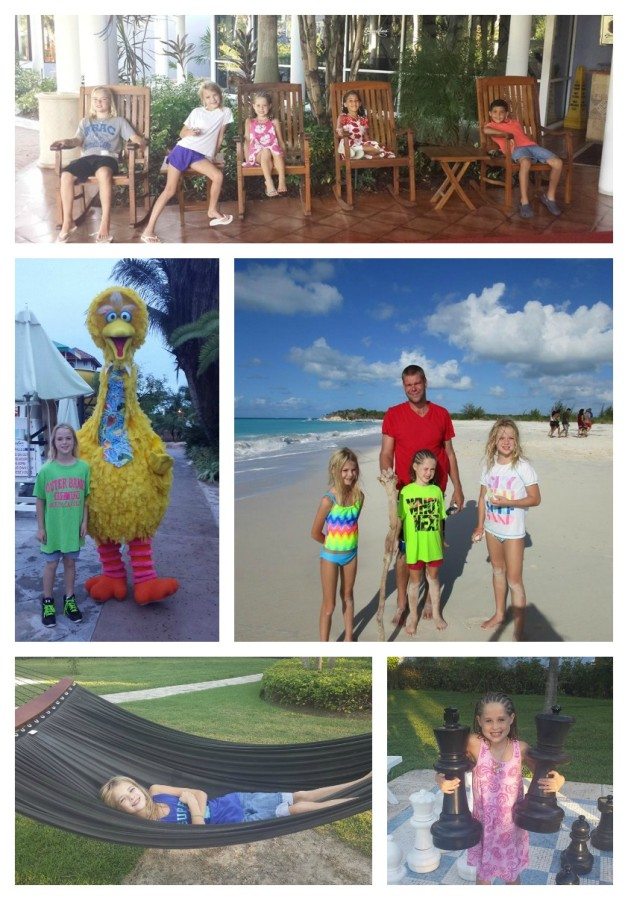 We also took advantage of an excursion through the Island Routes tour group which took us out to a different reef to snorkel and visit Iguana Island. There was a separate charge for this excursion and we received a discount as being a part of the conference.
If you need some adult only time there is a day camp. The day camp runs from 9am to 5pm and then opens back up from 6-9pm, and this is a free service that is included in your all inclusive fee. You can actually relax on this vacation! If you choose to drop your children back off at 6pm the camp counselors will feed them dinner. The camp offers a variety of age appropriate programs for infants, toddler, pre-teens and teens. All of the counselors are accredited by the International Nanny Association.
For infants, ages 1 year – 2 ½ years activities include arts and crafts, water and sand play, letters and numbers of the day and visits with the local celebrities (the gang from Sesame Street!) The camp closes from 5 – 6pm and they ask that the children be picked up for that hour. They also ask that you supply diapers, swim diapers, wipes, diaper cream, formula, bottles and sun screen.
Toddlers, ages 3-4 years, should arrive with sun screen, swim diaper (if needed) swimsuit, beach hat, shoes and a change of clothes. Activities include breakfast with some of the Sesame Street Characters, lives shows with the characters, talent shows, bird watching with Big Bird, Tea time with Abby, Baking with Cookie Monster, rubber ducky hunting with Ernie, face painting, pool time, movies and so much more!!
Programming for older kids includes beach volleyball, karaoke, dance parties in the Liquid Nightclub (early hours are teen friendly), scavenger hunts, bonfires, the Xbox Play lounge, ping pong, foosball, air hockey and more.
There are also services and assistance for children with special needs. In cases where a one to one aid may be necessary, there is a charge of $8 per hour.
Babysitting
Night time babysitting (after 9pm) is available for an additional fee of $15 for up to 4 children. We definitely took advantage of this. Our children were familiar with our babysitter, as she worked at the day camp. She was kind, patient and truly seemed to enjoy her job. Babysitters are available to pick your children up from the day camp and bring them back to your room and put them to bed so you can enjoy your evening, or they can meet you at your room, whichever you wish.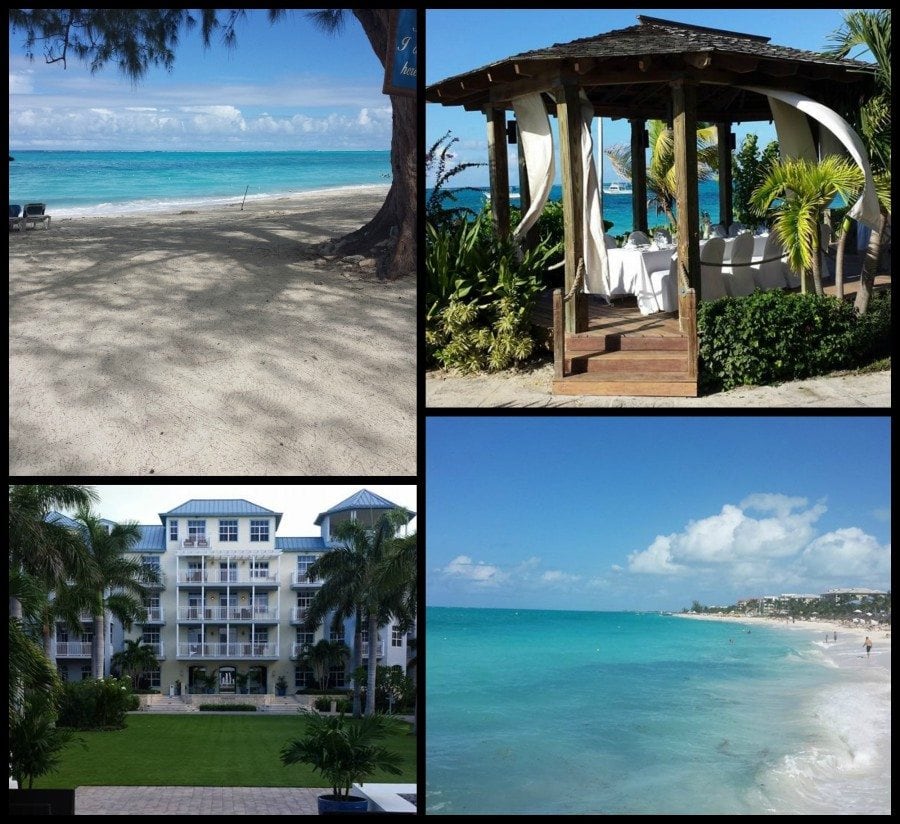 Spa
The RedLane Spa is located on the grounds of the spa. After being diverted to the Dominican Republic for 3 hours on our first flight due to bad weather, I needed a massage. So on my 2nd day there, I opted for a 60-minute deep tissue massage which completely relaxed me. There are other services available such as skin care, facials, and nail care. I would highly recommend indulging yourself with one of these services while you are there.
Other Amenities
We saw plenty of families walking around with two-seater wagons for toddlers that are available at the resort. There is also plenty of "parking" for strollers around the resort. Changing tables and step stools were noticed in public bathrooms as well.
Besides the Pirate Waterpark and day camp, there is also Sesame Street parades, and photo opportunities with the Sesame Street cast of characters. My 6 year old was actually in the parade while attending the camp and my husband and I were enjoying yet another child free dinner.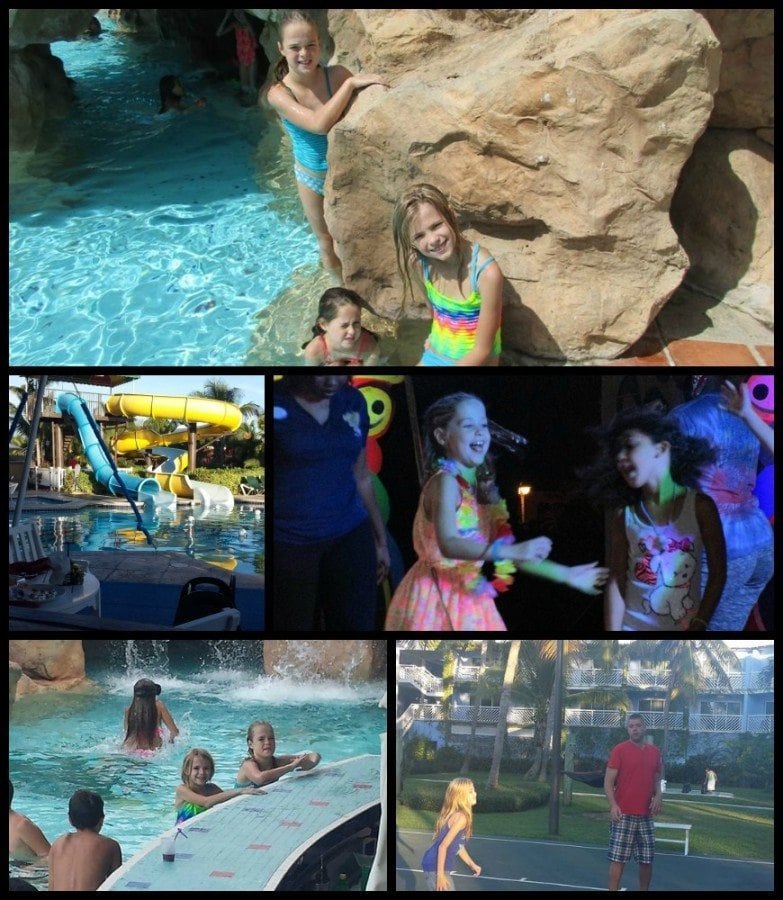 The gift shops had a variety of items available such as children's Motrin and Tylenol, diapers, swim diapers, baby bathing suits, sunscreen, baby wash, and even nail clippers.
Also available on site, was a nurse from 8am – 10pm, who is free to see. We had a skinned knee and needed a Band-Aid so we walked over and voila! We were given a handful of Band-Aids! There is also access to a General Practitioner (not affiliated with the resort) for an additional fee of $100, plus the cost of any medication necessary.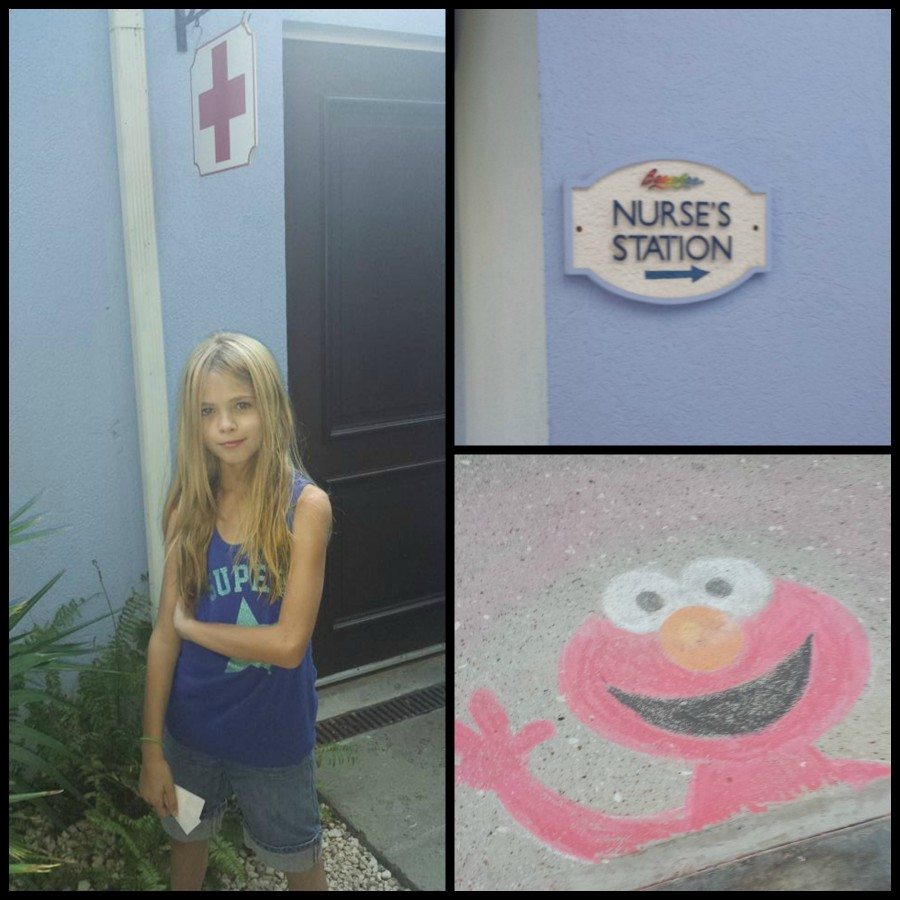 Although it might be considered a big ticket item, as far as vacations go, the Beaches Resort in Turks and Caicos is well worth the price of admission for families with children of all ages. The Beaches Resort bills itself as a vacation for the whole family and it truly fulfills its promises with its activities and accommodations for ALL of your kids and yourself.
Thank you again #BeachesMoms, #BeachesDads and The Beaches Resorts Social Media on the Sand Conference for helping to make my dreams come true to take my family to such a wonderful vacation!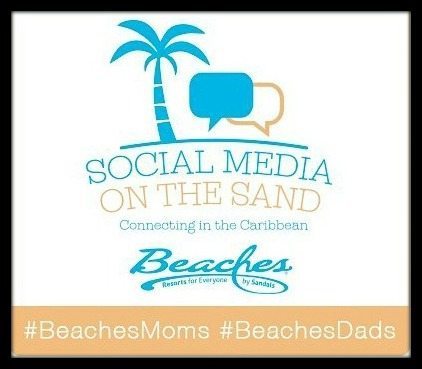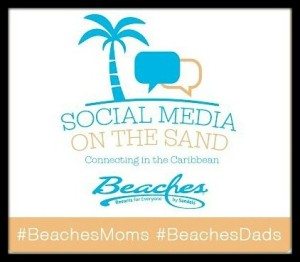 (Please note that a portion of our stay at the resort was subsidized and we paid out of pocket for airfare and any additional costs such as babysitting, spa treatments and additional nights)