Even the best parents occasionally find themselves feeling a little overwhelmed when faced with two (or more) toddlers. For those days when you love your children, but they're driving you nuts here are 5 fun things that will be sure to entertain your twin toddlers..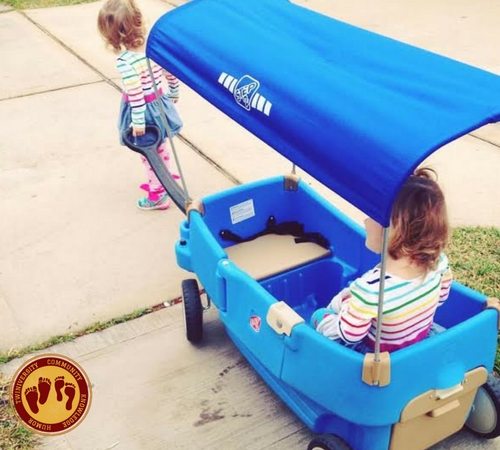 1. Get outside
Barring extreme weather, the fresh air is almost guaranteed to reset any kids' grumpy outlook. I find it also gives me a little pick me up, too! I load the kids up into the stroller or wagon and head to the park, or just strap some shoes on them and hold hands for a walk. You can point out bird sounds, interesting clouds, or flowers, and ask about the little things they notice, too. You could also bring a ball outside and practice kicking or rolling it together, or sit on a blanket and have a snack. The change of scenery does a world of good!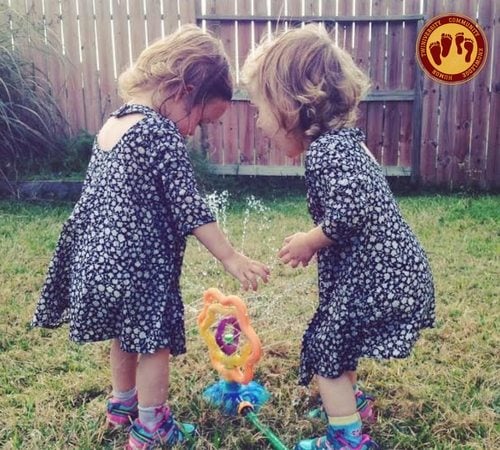 2. Just add water
Children LOVE water. We live in a warm climate, so we frequently set up the sprinkler or a water table outside. A big bowl full of water, outdoors or in, is a fun way to experiment with which items sink or float, and splashing is so fun! If the weather's not cooperating, a midday bath can break the day up, especially when it's out of your normal routine. We often add bubbles, or a few drops of food coloring, to make it interesting! Of course, always supervise children around water.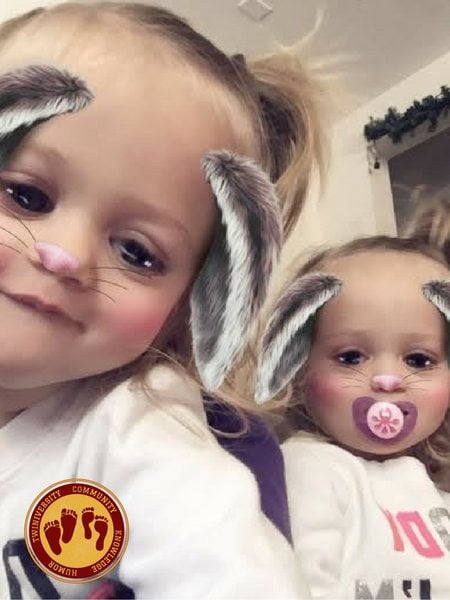 3. A little bit of screen time can be a sanity saver
There are several apps that work will for toddlers. We enjoy doing silly dances on GoNoodle, watching playlists on YouTube, and even trying out filters on Snapchat together! On days when there are things I just really need to get done, and they're just not in the mood to let me, I can find a quick ten minutes of distraction by playing Disney songs on YouTube.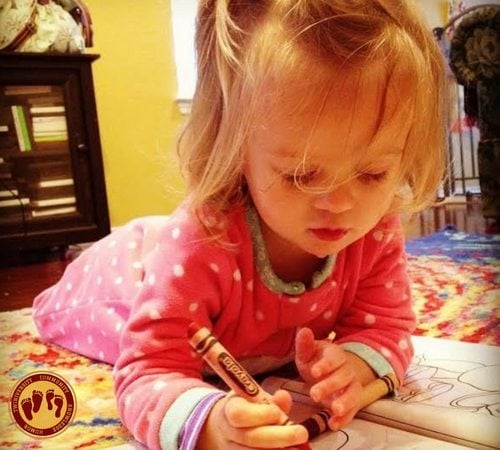 4. Try some easy clean-up crafts
Hand them each a crayon, a page of stickers, or a paintbrush with water and some construction paper. They'll enjoy the novelty (especially if you're like me, and tend to avoid crafts because of the mess), and you get the chance to see just how creative they can be.
5. Have a dance party
Crank up their favorite tunes (or yours), and dance along with your twins! YouTube, Spotify, and other music streaming services are great for impromptu dance parties. Search for Muppets music, Disney songs, Laurie Berkner, or bands that have kid friendly albums, like They Might Be Giants. If you're feeling really ambitious, teach them the Hokey Pokey – our toddlers LOVE it!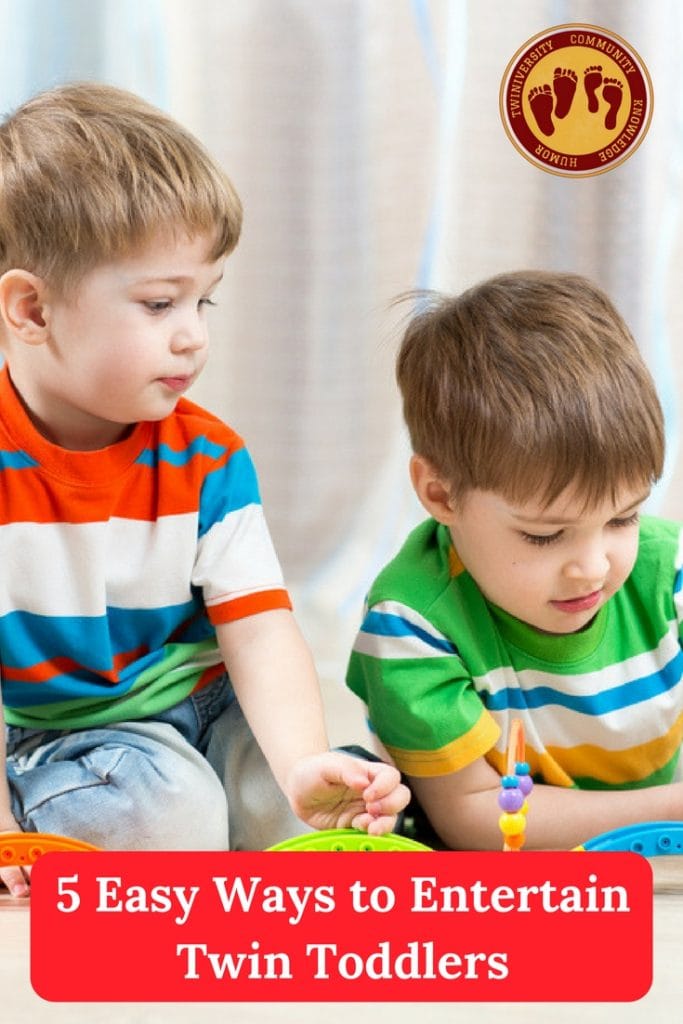 Of course, these strategies will work with singleton toddlers, too! But, if you're like me, it's easier to forget what works when dealing with multiples. Keep this list handy, and avoid meltdowns (yours or theirs)!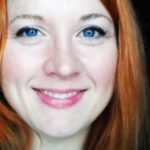 Fawn Sisk is a full time mom to two incredible school-aged singleton boys and a pair of spirited identical twin toddler daughters.  In her precious and limited spare time, she enjoys hanging out with her husband, knitting, reading, and writing. She's also quite adept at forgetting to clean out her minivan.
---
Related Articles
---
Expecting twins? START HERE! Check out our ultimate list of the most important articles for expecting twins and managing your newborns!
---
The rate of twin births has risen 79 percent over the last three decades, and continues to increase. A mom of fraternal twins and a national guru on having two, Natalie Diaz launched Twiniversity, a supportive website with advice from the twin-trenches.
What to Do When You're Having Two is the definitive how-to guide to parenting twins, covering how to make a Birth Plan checklist, sticking to one sleep schedule, managing double-duty breastfeeding, stocking up on all the necessary gear, building one-on-one relationships with each child, and more.
Accessible and informative, What to Do When You're Having Two is the must-have manual for all parents of twins.
---
Whether you're a twin parent in the big city surrounded by scores of resources, or a triplet parent out in the country with no one around for miles — our multiples parenting forums are for YOU! Sign up for FREE and connect with people who are just like you — parents of multiples looking for advice, parenting tips, or even just people to chat with who will understand what you're going through. Our forums are open to people all over the world and we offer scads of specialty rooms to find others who are going through the exact same thing as you. Check it out today!
---

Twiniversity is the #1 source for parents of multiples and we are growing faster every day!
Find us all over the web: