We all know breastfeeding is so great for your babies. But sometimes it is difficult and you may need some things to help you become successful at breastfeeding your twins. Check out these 10 amazing breastfeeding products that you may not know about, that will help make breastfeeding your twins a positive experience.
1. My Brest Friend Twin Plus Nursing Pillow – You will love just about everything about this nursing pillow. It actually stays in place and doesn't slide down like other pillows. There's no annoying gap between the pillow and your stomach. You can can clip it around your waist, and then move around, without needing to awkwardly put it back on while while holding your baby. It has more of a flat surface than other breast feeding pillows which can make it easier to tandem feed your twins alone. This is a must have for every twin breastfeeding mom.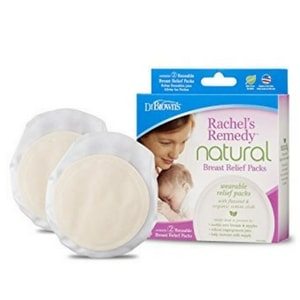 2. Dr. Brown's Rachel's Remedy Natural Breast Relief Packs – These breast relief packs are lifesavers for painful engorged breasts! They offer convenient relief that is so much more effective since they are tailored to fit properly. They also hold the temperature for much longer than a warm dishrag! It's amazing that such a simple product can make such a significant impact. These are perfect for when you feel a clog starting or to give your boobs a rest.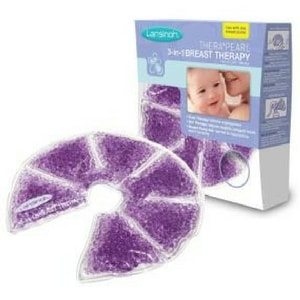 3. Lansinoh TheraPearl 3-in-1 Breast Therapy Packs – If you want to have the option of a cold or hot pack for pain relief from encouragement and clogged ducts, these are a great too. They come with a nice cover which is very soft on sore nursing nipples. You can place them right in your bra for fast relief.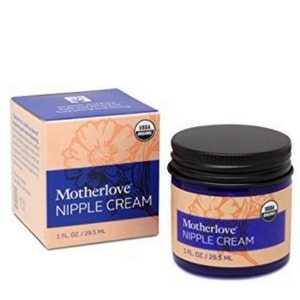 4. Motherlove nipple cream – This nipple cream is great for treating cracked or sore nipples. The small jar makes it easy to store on a bedside table, diaper bag, purse, or in the nursery. The healing properties of this nipple cream is about the same as lanolin, but this is much easier to spread and clean from everything. It will also make your skin feel more natural and less sticky than with the lanolin.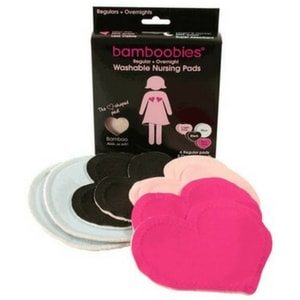 5. Bamboobies washable nursing pads – You don't want to admit it but you will leak. And you don't want to show that leakage like boob sweat! Not only are they SO heavenly soft, they really work well! Ditch the disposables, save a lot of money in the long run, and switch to Bamboobies.

6. Medela contact nipple shields – Let's face it a lot of our twinnies are small and/or premature and breastfeeding is hard at first. These help with latching, especially if you have sensitive or flat nipples.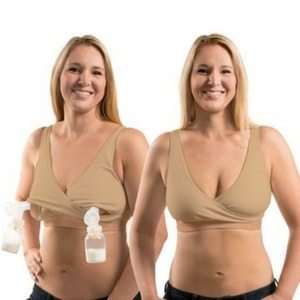 7. Rumina essential relaxed bra for pumping and nursing – If you are going to breastfeed, then invest in it. A good nursing bra will help your boobs after this is over! You can wear this all day, every day if you want and pump hands free whenever you need to. You will love the double layer of fabric that covers the nipples. It prevents any slipping out, keeps you warm, and the extra fabric helps absorb any leaking milk.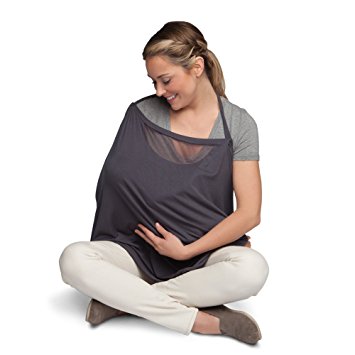 8. Boppy Infinity nursing scarf – The fabric of this nursing scarf is so soft, stretchy and pretty durable. It is long so you are completely covered and it is breathable so your babies are able to nurse comfortably. It is also open at the sides so you can slide your twinnies in and let everyone breath a little!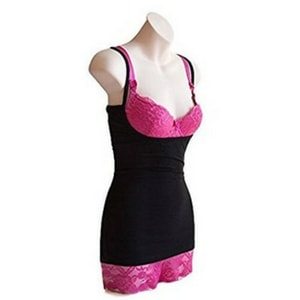 9. Naked nursing tank – Make your life a little easier by turning any shirt, with any bra, into a nursing shirt with this tank top. No more fiddling with a nursing covers. It is a great investment if you plan to breastfeed your twins.

Latched Mama nursing top – Latched Mama has so many great comfortable nursing clothing options from tops to cute dresses. The designs are perfect for nursing in any location, as the flap lifts up very discretely and covers all the important parts while you are nursing. They seem to run a bit small, so you may want to get a size up to be on the safe side.

Getting the hang of breastfeeding twins can take some time. You may need a little help from some of these awesome breastfeeding products to make it easier. Good luck mamas!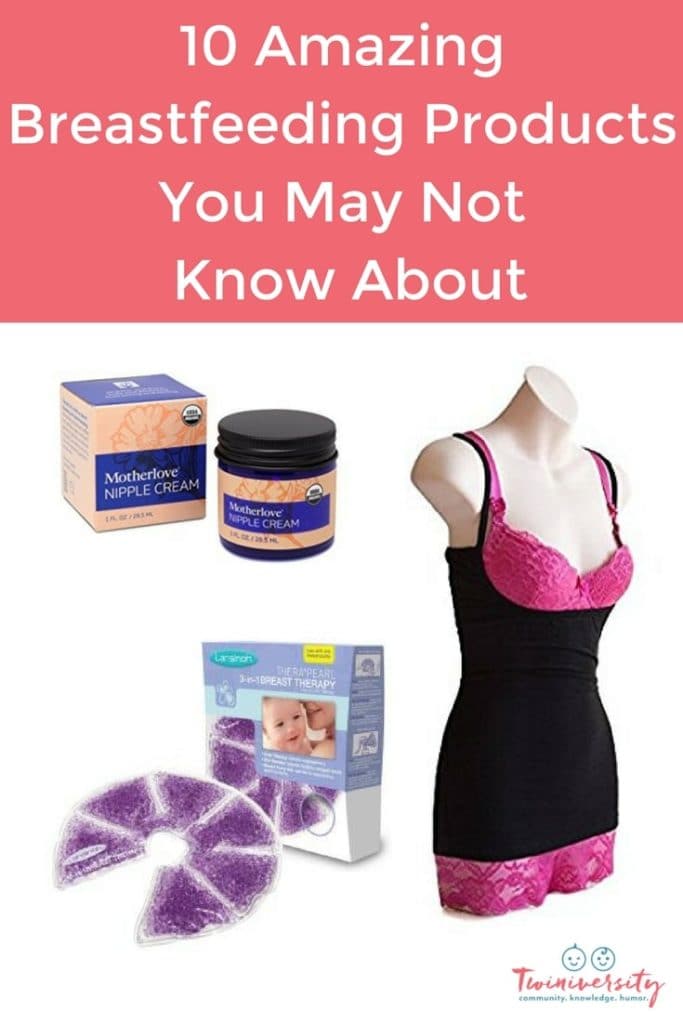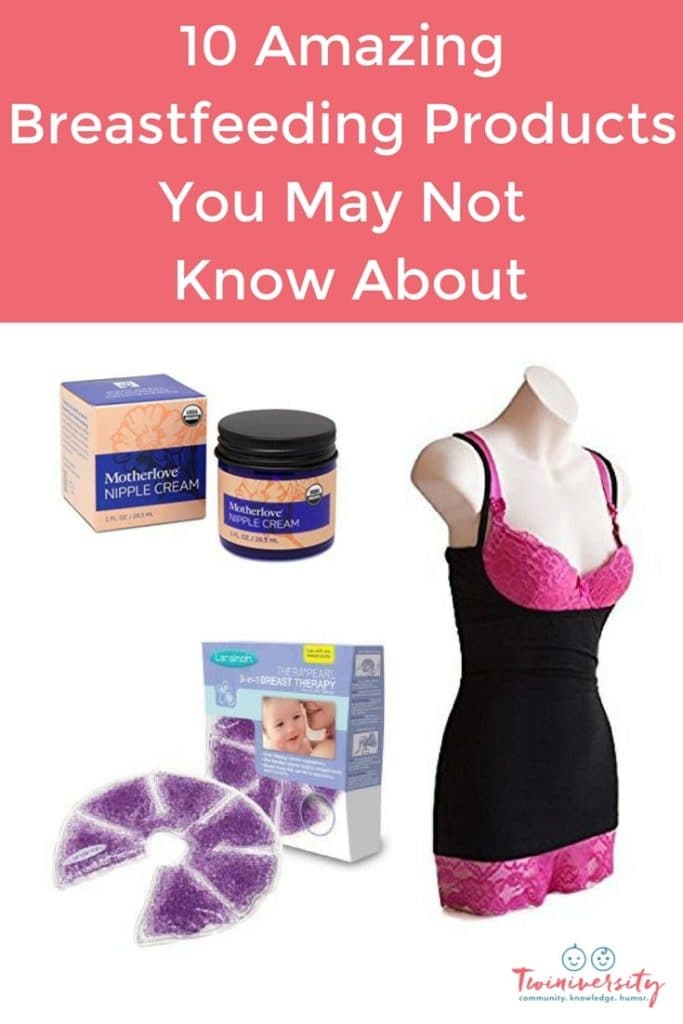 Jenifer Roth is a busy, busy mom to 1-year-old identical twin boys Jase and Evan, full-time High School driver ed teacher, and full-time finder of random information to help others! When not running around from work to home to errands she enjoys working on her blog, making piles of stuff and just hanging with her family! Trying to find the work-life balance has been a journey of its own but push on she must! You can read her blog here!
---
Related Articles
When Breastfeeding Twins Doesn't Go As Planned
How Do You Tandem Breastfeed In Public?
What Can I Do If I'm Overproducing While Breastfeeding Twins?