When the long, cold dreary days of winter seem to drag on and on, I find myself daydreaming of summer days. Personally, time always seems to go a bit faster when I have something to look forward to, especially if that something is warm. Winter is a perfect time to start planning my summer vacation. My summer dreamin' is always just me (sometimes my husband is there too) enjoying an adult beverage on a beach somewhere. I'm sure that is because when I start thinking of planning a summer vacation that will make my five-year-old singleton, one-year-old twins, husband, and I all happy, the day-dream quickly turns into a nightmare! Traveling with children is hard, especially when you are outnumbered! So, where do you start?
The When
First, you need to decide on the "when". When will you go? How much time do you have? A few days, a week, two weeks? With sports, extracurricular activities, and work schedules, the "when" can be the hardest part of planning.
How Much
Once you have decided on the travel dates, next comes the budget. Deciding on and sticking to a travel budget is usually the least fun part unless you are a cast member of "The Real Housewives". One really good thing about early planning is you still have time to save money for your vacation.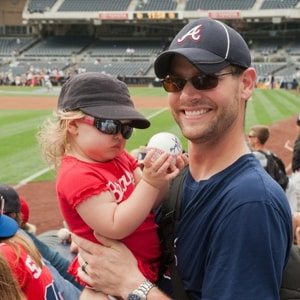 The Where
Now that you have the "when" and "how much" figured out, the next step is choosing a destination. Do you head off to Disney World or go somewhere less hectic like Yellowstone National Park? The possibilities are endless.
How will you get there? Plane, train, automobile? This is the part of planning where the earlier you plan, the more money you save. June through August is considered the peak season of travel, especially for flying. However, you can still find deals. Consider traveling on a Tuesday, mid-month, avoiding holidays and weekends. Not only will flights usually be cheaper but depending on where you are traveling, crowds could be smaller as well.
Budget constraints
Maybe your budget doesn't fit in an all-inclusive holiday in St. Lucia. I know mine hasn't since we became outnumbered by our children. I know that my summer will include a road-trip to spend time with family, a camping trip or two, and hopefully catching our favorite Major League Baseball team at a field within driving distance of our home. This might sound like a boring summer to some, but for my family, we wouldn't have it any other way. Summer vacation doesn't have to be the best of the best — although if someone else is offering to foot the bill, I won't turn it down. Time and money are sparse sometimes, and, believe me, no one knows this better than a mom of twins.
Think outside the box
When the time between kid activities and work doesn't leave you with a summer vacation opportunity, it's time to think outside the box. I have a lot of friends that have daughters in competitive dance. They already know they will be traveling to competitions, some out of state, which takes extra money and time away from work. Why not extend one or two of your competitions into a vacation? Stay a few extra days to take in the sights and do something new and fun with your family. Do some research; most cities have more to offer than you realize.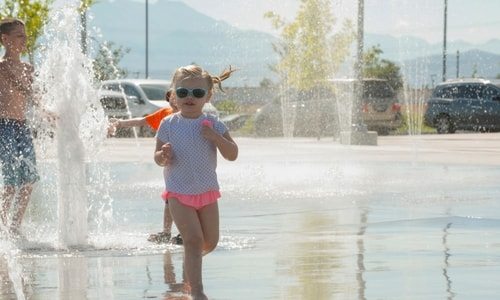 Headed for a road-trip this summer? If you have the time, check out a roadmap (or Google Maps) and see the different routes available. You never know what you will find along the way — a historical site, a ghost town, or even something completely ridiculous like a replica of the Great Wall of China (found in Indiana, by the way.)
Staying home this summer? There is no shame in a good-ol' stay-cation. This is a perfect opportunity to do some of those things you are always meaning to do. We all have a list, and I'm not talking about our chore list. I'm referring to the activities we always say we'll do "next" weekend, like taking the kids to the amusement park, or the children's museum. I know I could fill at least 10 days with new places in my own town. Another fun thing to do is Google the top 10 things to do in your hometown and take in some of those tourist spots that you might not know exist or you typically avoid. Geocaching, the world's largest treasure hunt, is a kid-friendly way to get out and explore your hometown or really any town you visit.
Trying to make everyone happy
Maybe you just can't decide where to go. What does your family enjoy doing? Do you have a favorite sporting event you can travel to see? Do you like a mountainous environment or sun, sand, and beach? Have you always wanted to try surfing, water skiing, or rock climbing? Are you history buffs or comic book fanatics? Choose something that will adhere to all. A vacation doesn't have to be only about the kids; you can create a joyful time for everyone, even the adults. However I will say, there will be less whining if you focus a little more on kid-friendly activities.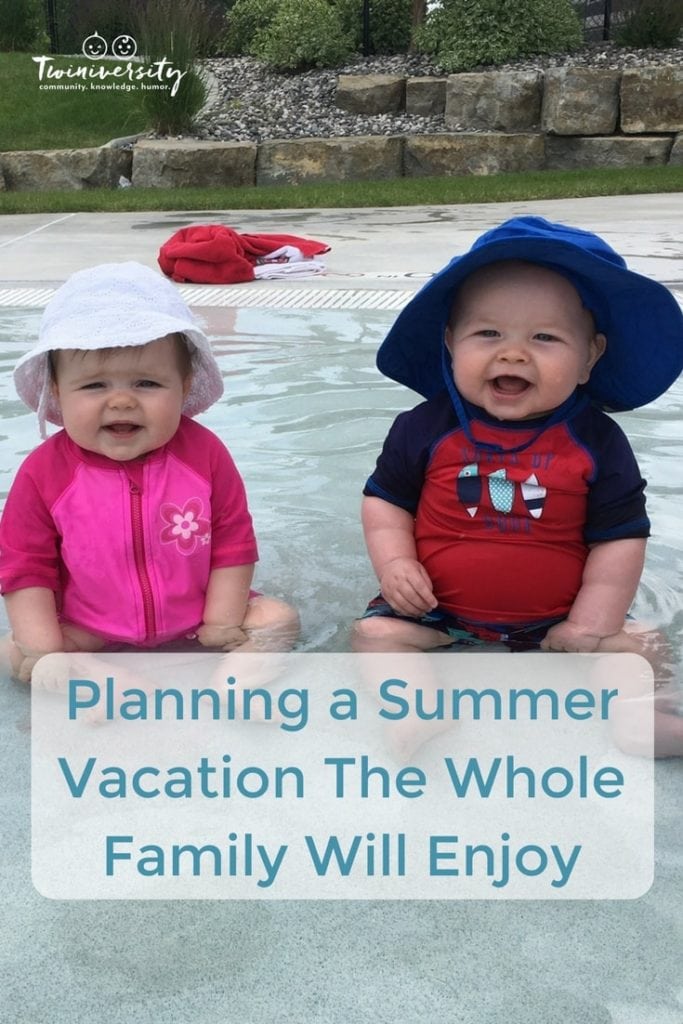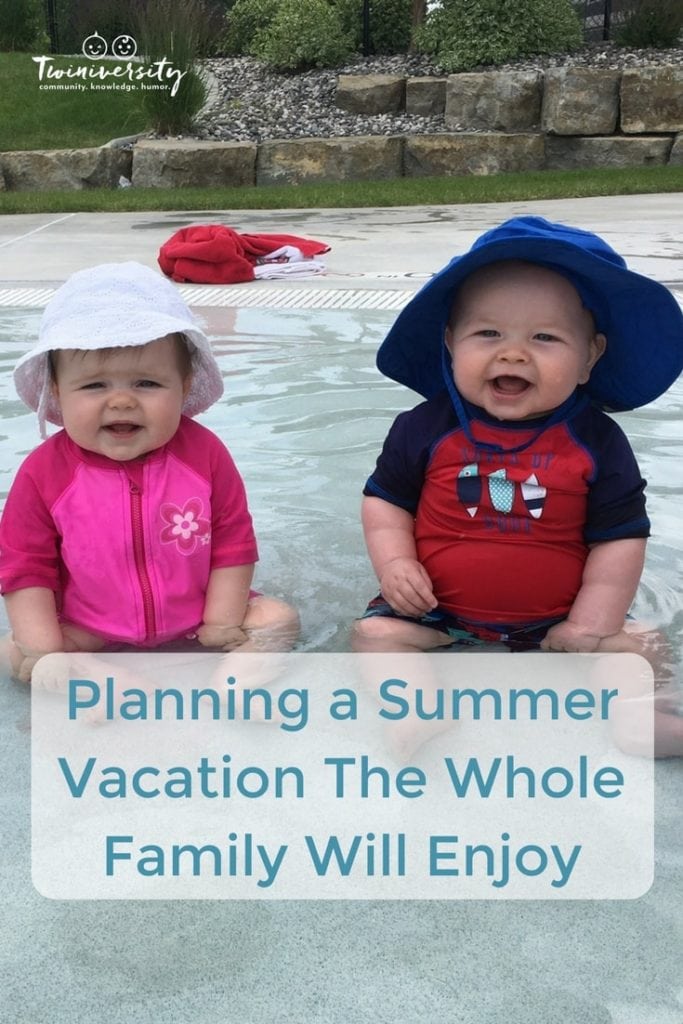 Keep your expectations realistic. Expect the worst, hope for the best. One of the many mommy lessons I've learned is that real life can never live up to the images I've built up in my head. There will be delays, fights, tears and unforeseen changes in your plans. Accept it. Prepare for it.
Whether you're hopping a plane to far-off destinations, road tripping to visit family, or just sticking home for a stay-cation, summer is definitely the best time to do it. Allow your kids to have fun, and allow yourself to have fun. This alone will make the entire experience better for everyone.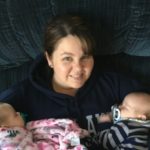 Amanda Hadley is a part-time photographer and full-time dishwasher, cook, maid and financial assistant to her 5-year-old daughter, one-year-old twins, and husband of 8 years. She loves to travel, take naps and Atlanta Braves baseball. Most days you will find her at home sifting through the massive piles of laundry and dishes, and getting as many cuddles as possible before the kiddos are too cool to hang out with mom.
---
Related Articles
Saving for a Vacation On a Budget
Taking a Disney Cruise With 5 Year Old Twins
10 Things I Learned Driving Cross Country Alone With My Twins