A good number of these films may be hard to track down. I recommend checking your local library first if the film isn't already available to you for free. For convenience, we've linked each film to where you can purchase the DVD or rent/buy it for streaming.
Oscar-Winning Family-Friendly Movies to Watch with Your Kids
Disney Animated Films
Pinocchio
Beauty and the Beast
Inside Out
Big Hero 6
Frozen
WALL-E
Ratatouille
The Incredibles
Finding Nemo
Monsters Inc
Tarzan
Toy Story
The Lion King
Aladdin
The Little Mermaid
Dumbo
Fantasia
Snow White and the Seven Dwarves
Movies to Watch with Grandpa
Star Wars
E.T.
Field of Dreams
Apollo 13
Forrest Gump
Around the World in 80 Days
20,000 Leagues Under the Sea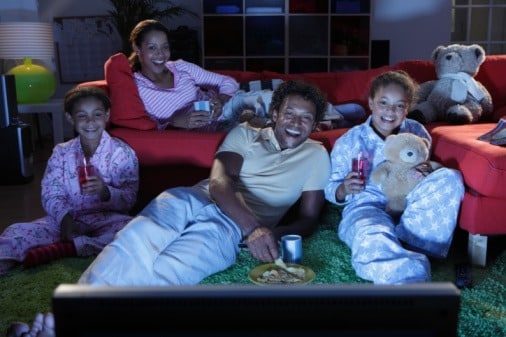 Movies to Watch with Grandma
The Wizard of Oz
Mary Poppins
Bedknobs and Broomsticks
Miracle on 34th Street
The Miracle Worker
National Velvet
Pollyanna
To Kill a Mockingbird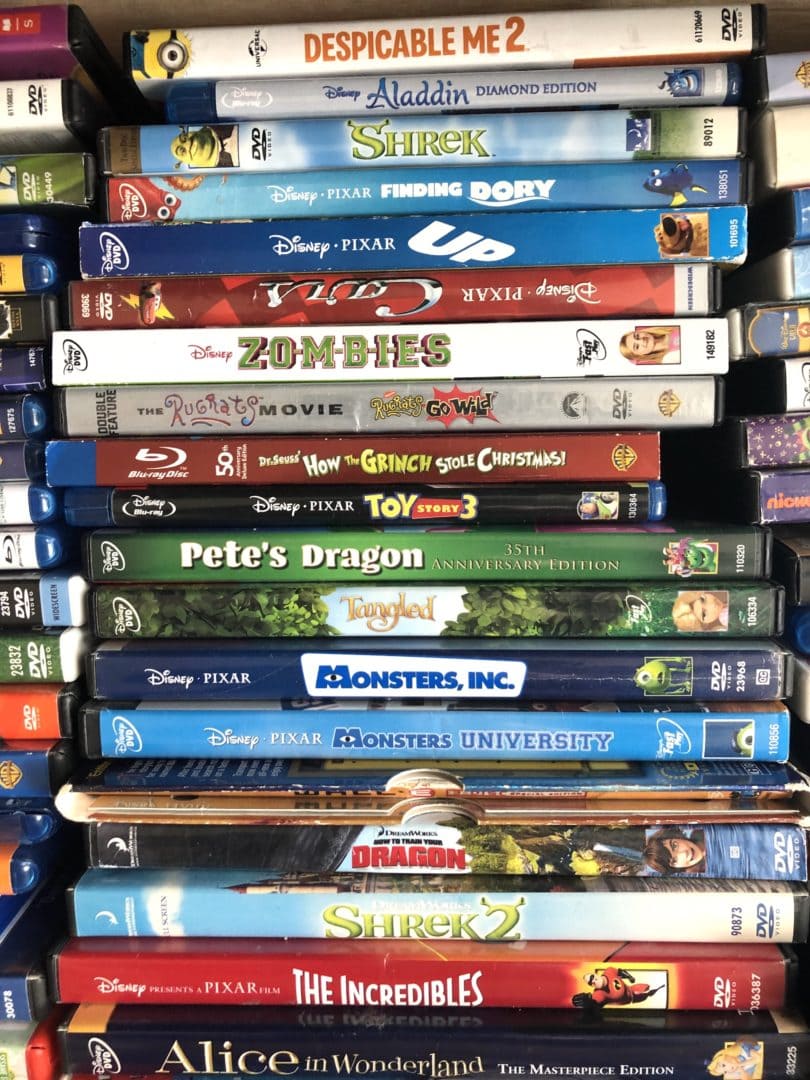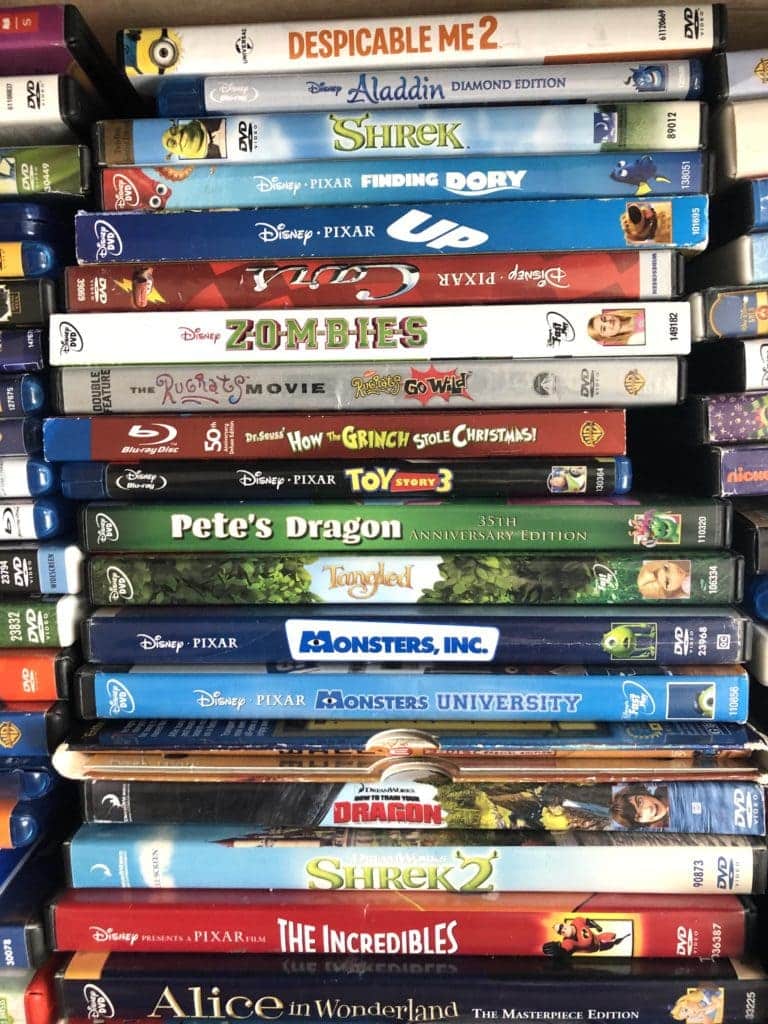 Classic Musicals
The Sound of Music
Oliver!
Fiddler on the Roof
Hello, Dolly!
Thoroughly Modern Millie
An American in Paris
Annie Get Your Gun
Easter Parade
The King and I
The Music Man
My Fair Lady
West Side Story
Oklahoma!
Seven Brides for Seven Brothers
Family Movie Night Picks That Are Great for All Ages
Babe
Hugo
Spider-man: Into the Spiderverse
The Muppets
The Chronicles of Narnia: The Lion, The Witch, and The Wardrobe
March of the Penguins
Shrek
For Older Kids
Who Framed Roger Rabbit?
Finding Neverland
Life of Pi
Spirited Away
Emma
Mrs. Doubtfire
Dick Tracy
Beetlejuice
Harry and the Hendersons
Superman
Paper Moon
Titanic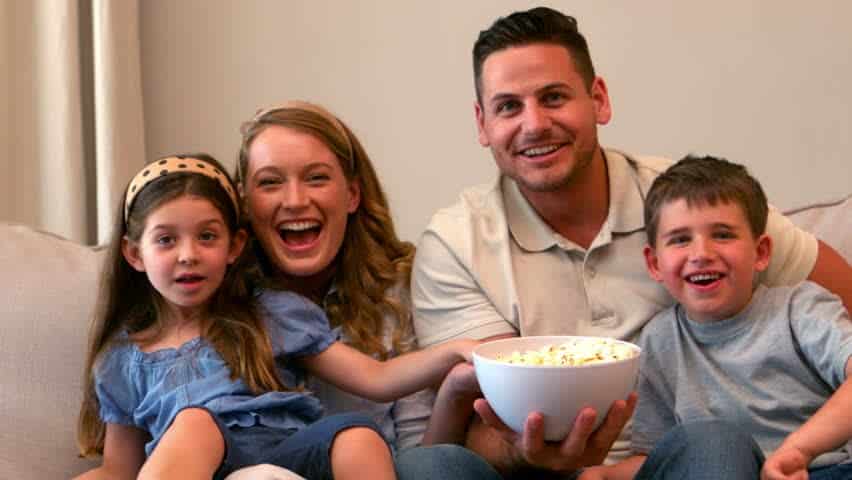 Family Films That Never Won an Oscar, But Should Have!
The Sandlot
Coco
Harry Potter and the Sorcerer's Stone
Alice in Wonderland
Jumanji
Singin' in the Rain
Meet Me in St. Louis
Annie
Pete's Dragon
A Bug's Life
The Peanuts Movie
Home Alone
Elf
Despicable Me
Hotel Transylvania
Up
The Chipmunk Adventure
Toy Story 2 and Toy Story 3
The Parent Trap
Moana
Peter Pan
The Iron Giant
Planet Earth
The Princess Bride
Willy Wonka & The Chocolate Factory
Zootopia
The Karate Kid
Hook
The Muppet Movie / The Great Muppet Caper / Muppets Take Manhattan
Back to the Future
Hidden Figures
The Great Mouse Detective
Labyrinth
Neverending Story
School of Rock
The Goonies
Jurassic Park
Pirates of the Carribean
Bend it Like Beckham
101 Dalmatians
The Jungle Book
Robin Hood
Tangled
Enchanted
The Incredibles 2
Shirley Temple movies – Curly Top, Little Miss Broadway, Heidi, etc.
Are we missing any in our list? Let us know!
Related Articles
Goosebumps 2: Haunted Halloween In Theaters
Jumanji: Welcome to the Jungle is Now on Blu-ray and DVD
Movie Night! A Playdate Kids and Parents Can Enjoy