"What's the best baby tracker app for twins? Something I can use to keep track of my twins feedings?" Our Twiniversity community jumped in with many app suggestions, including details on app cost and features. Just a reminder that plain old paper and pen might be the best bet for your family — it all depends on how tech-savvy your help is.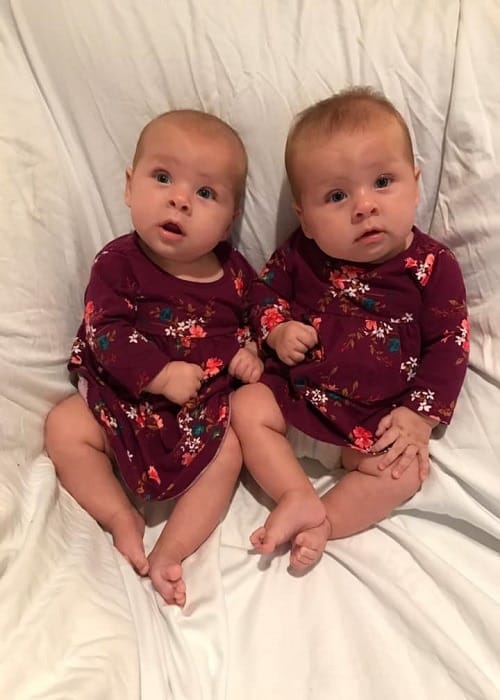 ---
Learn about the best baby tracker app for twins from our community of twin moms. They shared their opinions on the best twins baby tracker apps.
Best Baby Tracker App for Twins
I love the Baby Connect baby tracker app. Definitely worth the one-time fee!! – Jenn T.
Baby Connect
We used Baby Connect baby tracker app. It costs $5 per user, one-time fee but SO worth it! It was awesome! Very user-friendly, lots of good graphs and data reporting. I tracked everything- feedings, diapers, pumping, medical information, medicine/vitamins, you name it! It's also extremely easy to go back and forth between the two babies. – Stefanie M.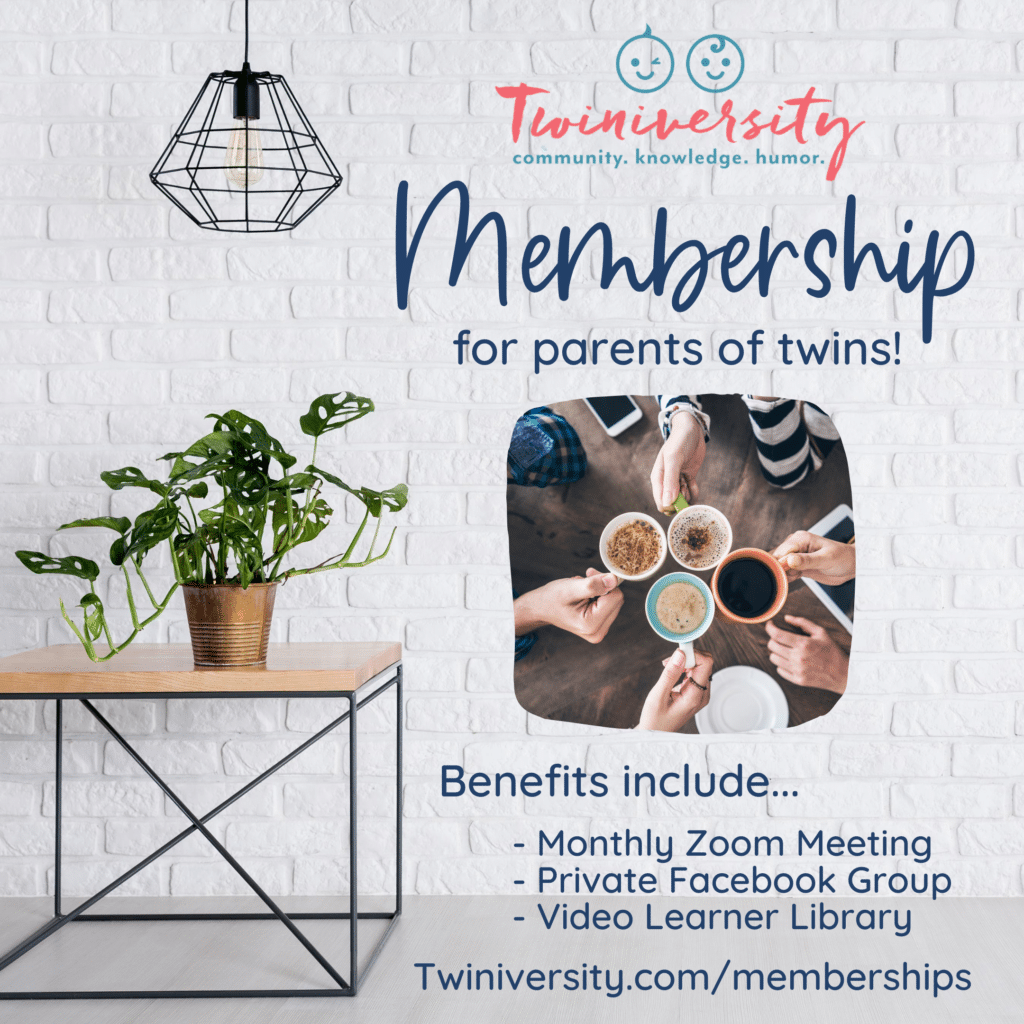 Need some twin parent friends? Get the support you need with a Twiniversity Membership. Benefits include a monthly twin parent club meeting on Zoom, access to a private Facebook group just for twin parents, and a video library of twin parenting lessons. Visit Twiniversity.com/membership to join today!
We used BabyConnect as well….. for 10 days exactly lol… I think additional users have to pay for the app as well. I remember an option for buying it for others, such as caregivers. – Jenna Y.
Baby Connect is my savior. My husband downloaded it as well so we can both update it. The "multi" feature is great in saving time with twins. Worth the $5. – Anna S.
We loved Baby Connect baby tracker app so much we used it for the entire first year! Had it on every care taker's phone. Definitely worth the small fee. – Sara S.
We used baby connect and it was amazing!!! – Allison W.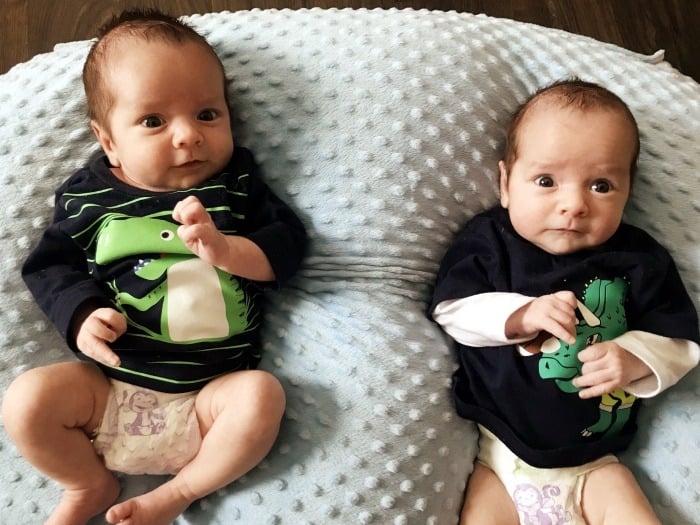 Baby Connect!! Hands down, loved using it and if you have iPhone and do family share your spouse can get it for free and anyone watching babies can record info too. – Bianca G.
Baby Connect. I wish they had this feature when mine were babies, but as of recently, you can use the app with Alexa to record tasks and ask about already logged tasks instead of having to do the logging yourself on the app. – Heather M.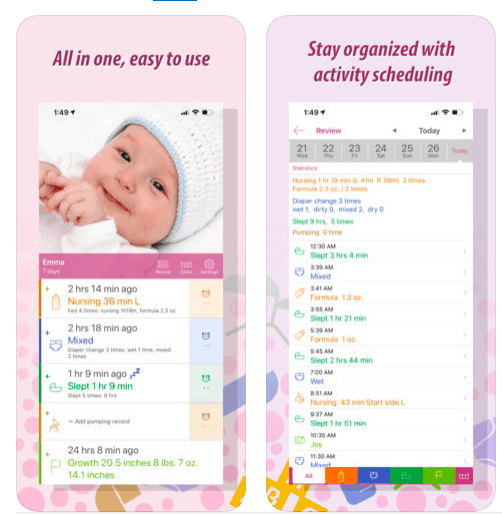 2. Baby Tracker
Baby Tracker. It's free, and you can log in on multiple devices! We still use it when administering meds off and on at 20 months. – LA K.
Baby Tracker app was also my app of choice. No need to upgrade to paid version. – Emily B.
Loved Baby Tracker app! – Elizabeth S.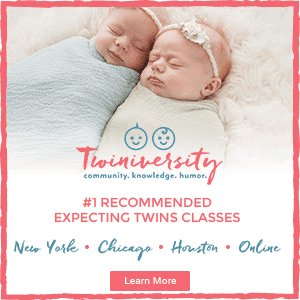 Pregnant with twins and FREAKING OUT?! First, take a deep breath. IN…. OUT…. that's better. OK, we've got you covered. Sign up now for an expecting twins class and we'll get you ready with what you need to know before bringing home your dynamic duo. We offer live classes on Zoom or on-demand classes available 24/7. Click here to check it out!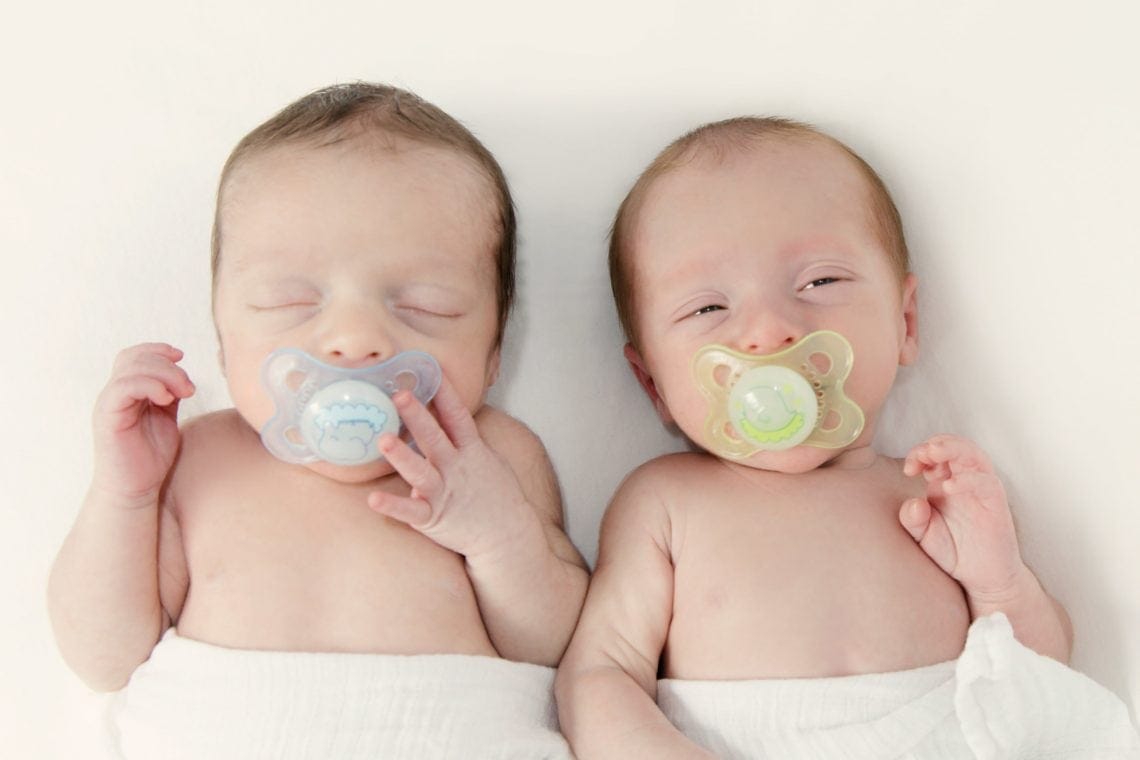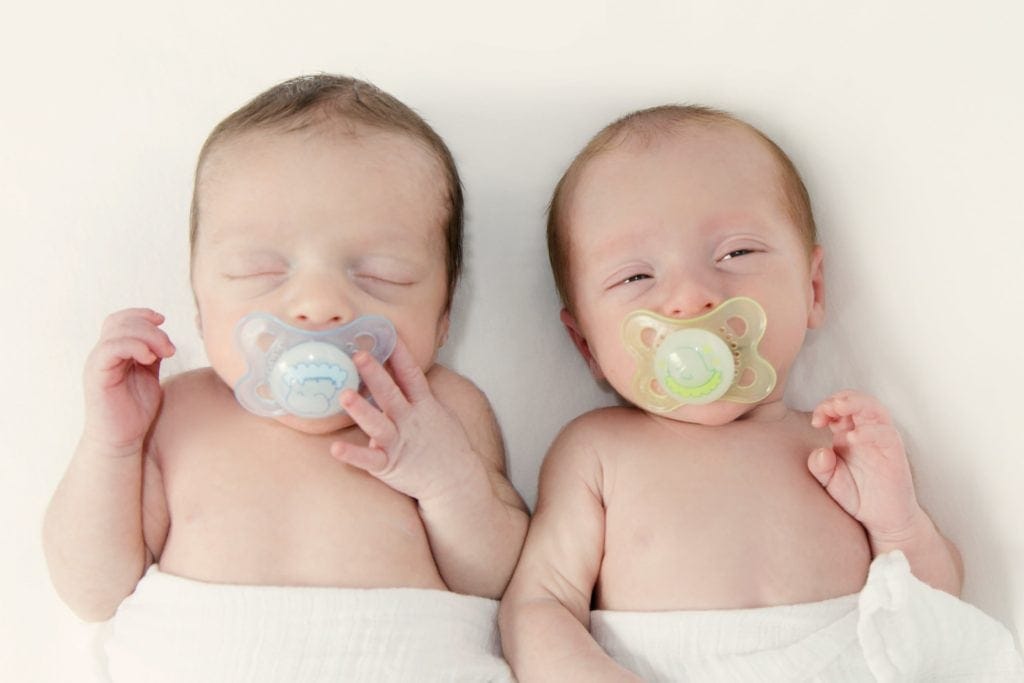 Yes! Baby tracker for my twins – Britt W.
Agree with baby tracker app! – Emily S.
We use baby tracker and it works well for me and my husband! – Molly S.
We use Baby Tracker for the twins and our Singleton. Easy to use even for my parents when they babysit. Shared among all devices. – Allison M.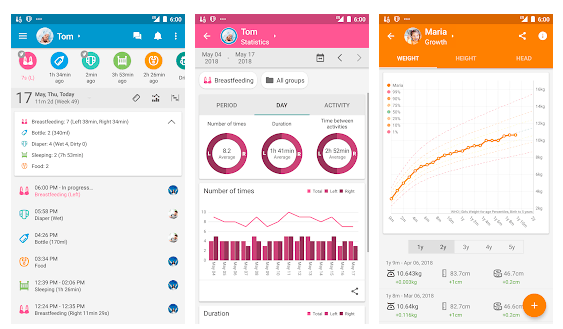 3. Baby Daybook
I used Baby Daybook for 2 years. It made life so much easier. – Christine T.
We used Glow Baby tracker app with our twins. Worked great. Easy and toggles between babies. – Corrie G.
We use/used Glow Baby for both our twins and now our singleton- very easy to use and can add a few people to the app! – Melissa H.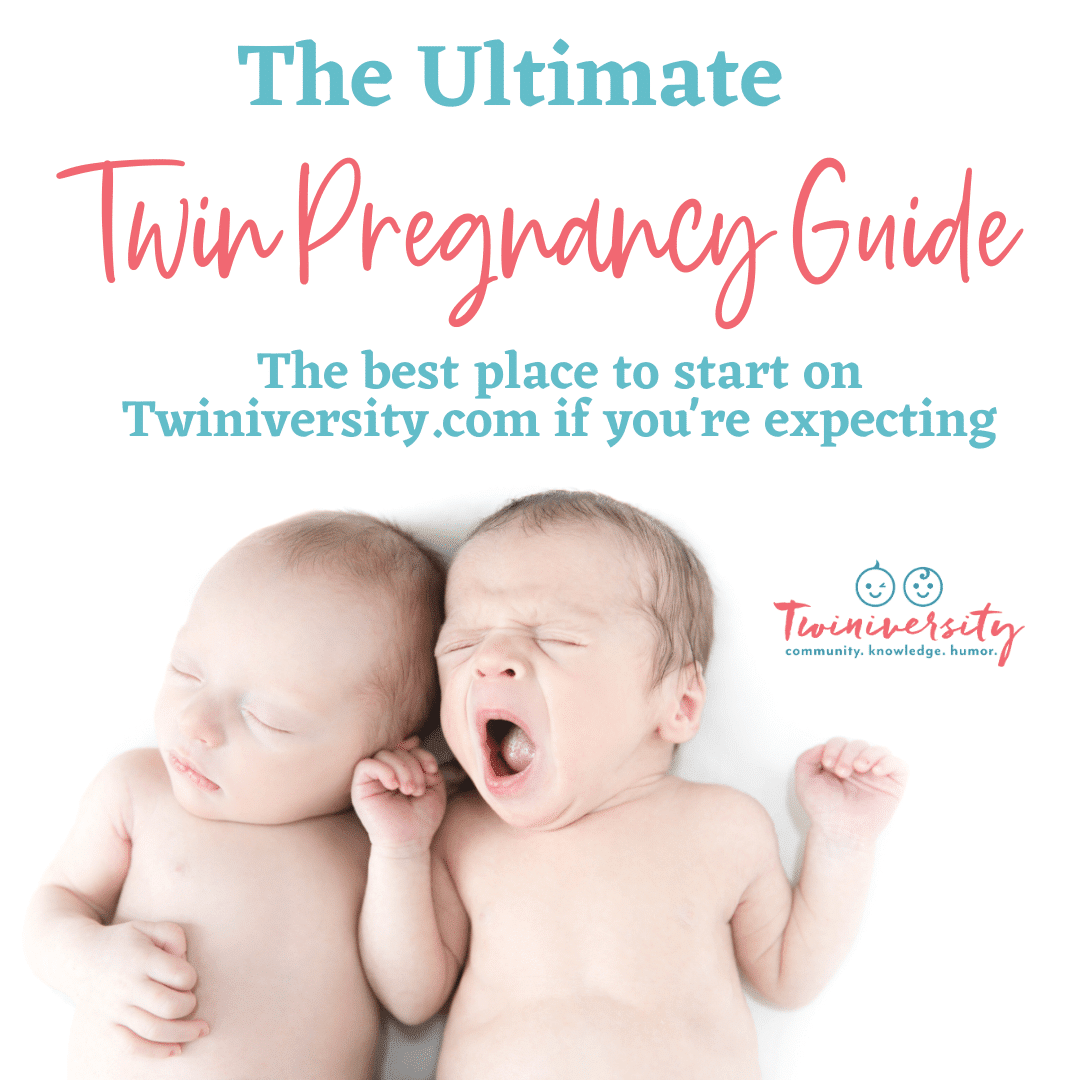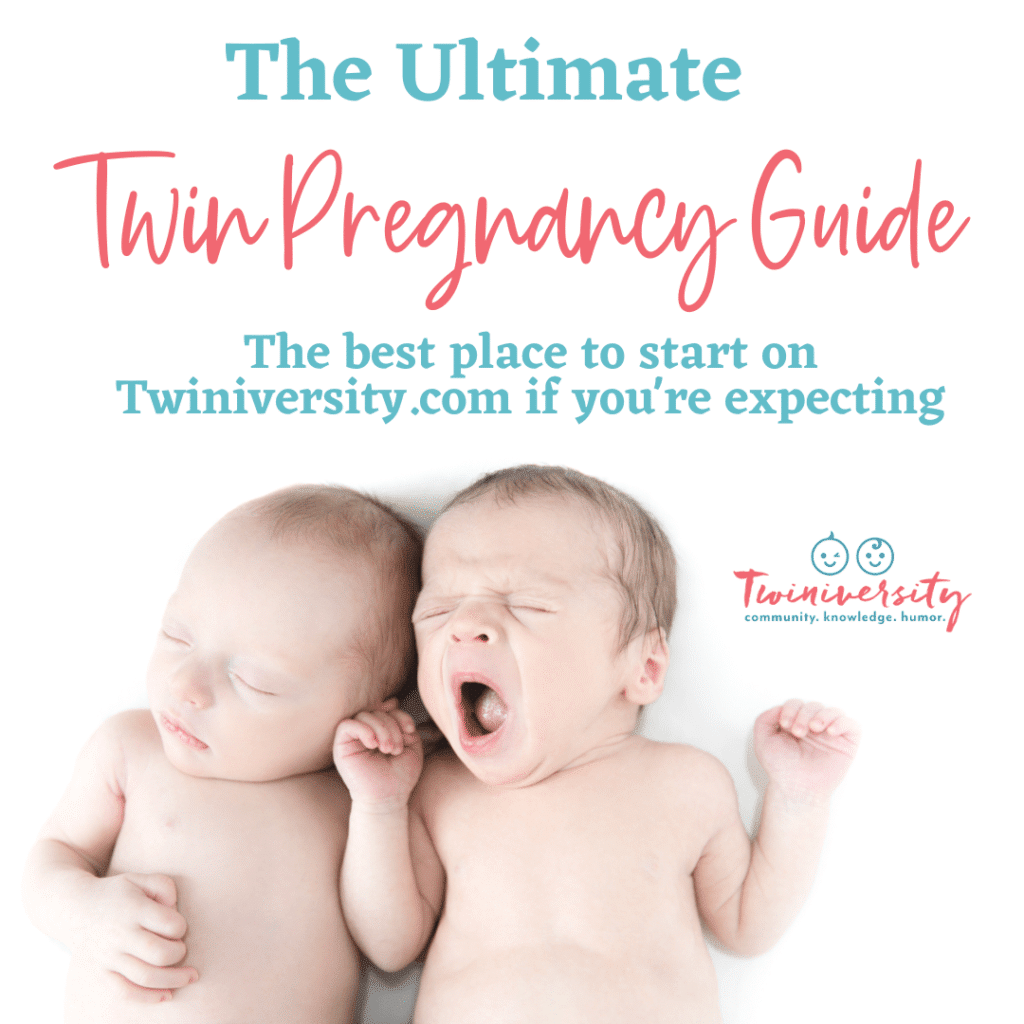 Pregnant with twins and not sure where to start? Visit the Ultimate Twin Pregnancy Guide to find all the top articles and resources to get you ready for twins. While you're at it, check out our expecting twin classes and Twiniversity shop!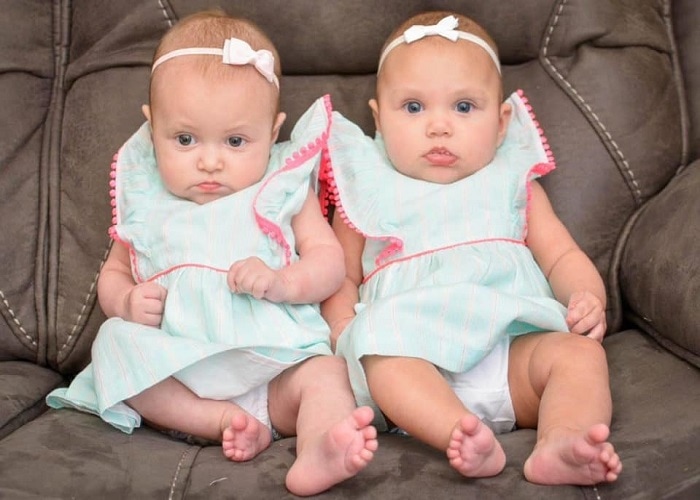 I used Glow Baby tracker app and my husband liked a journal for our twins. – Jessica C.
Baby Tracker – it's free, goes between devices. Really liked it. – Alysha S.
We use Glow Baby and love it. It also tracks pumping and you can track formula feeds vs breast milk feeds. It's pretty great for a free app. – Lauren D.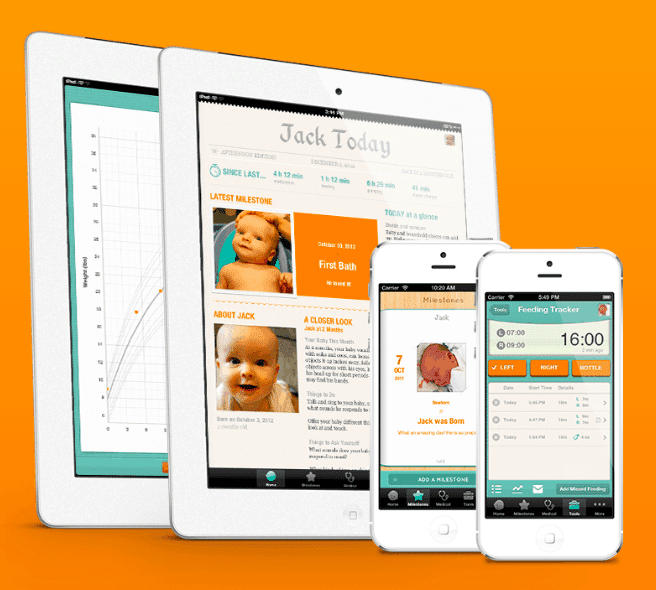 We use Sprout. Love it. – Noel A.
I'm Having Twins! What Do I Need To Know?
I used Ovia pregnancy app ? – Nicola M.
I use Baby Manager. – Lauren S.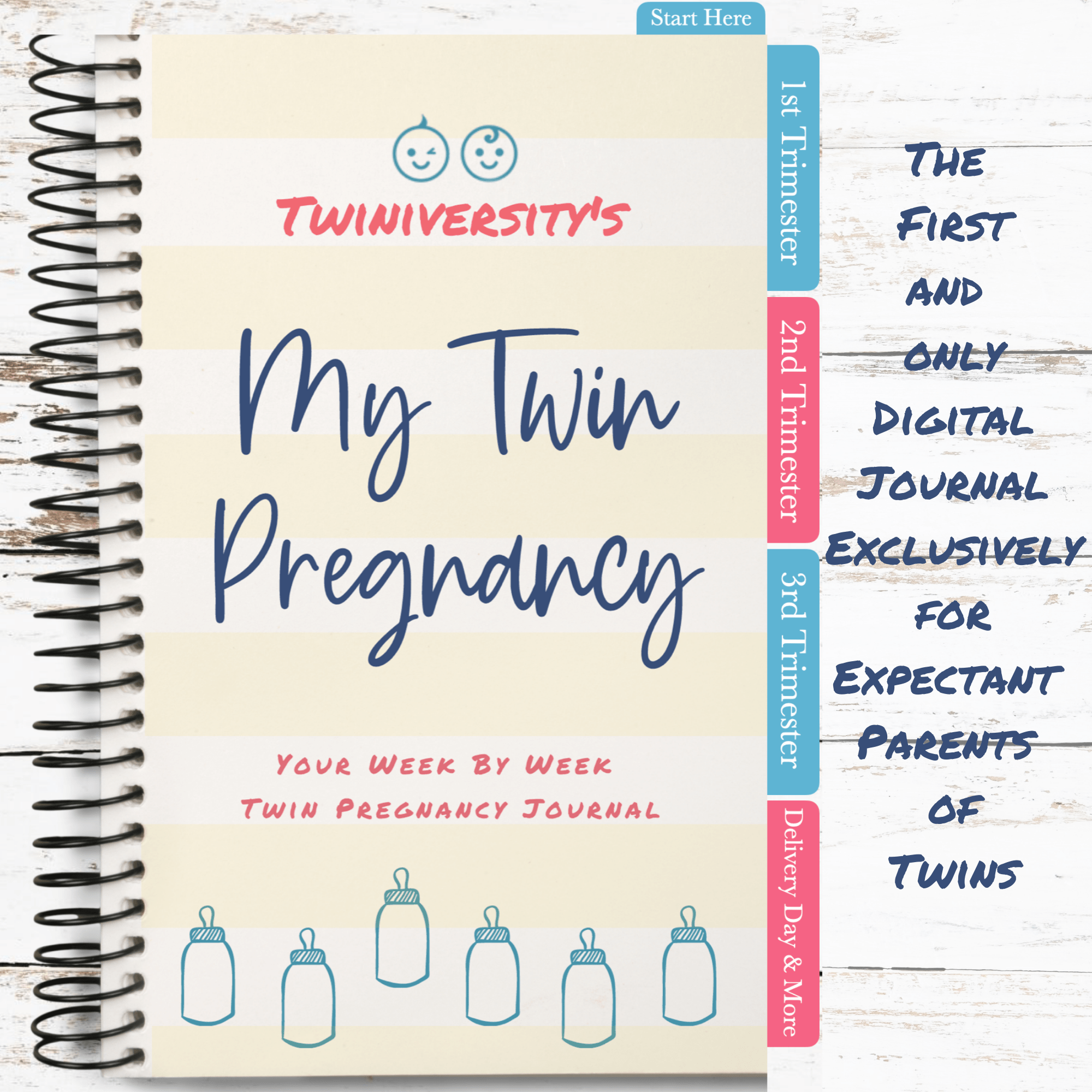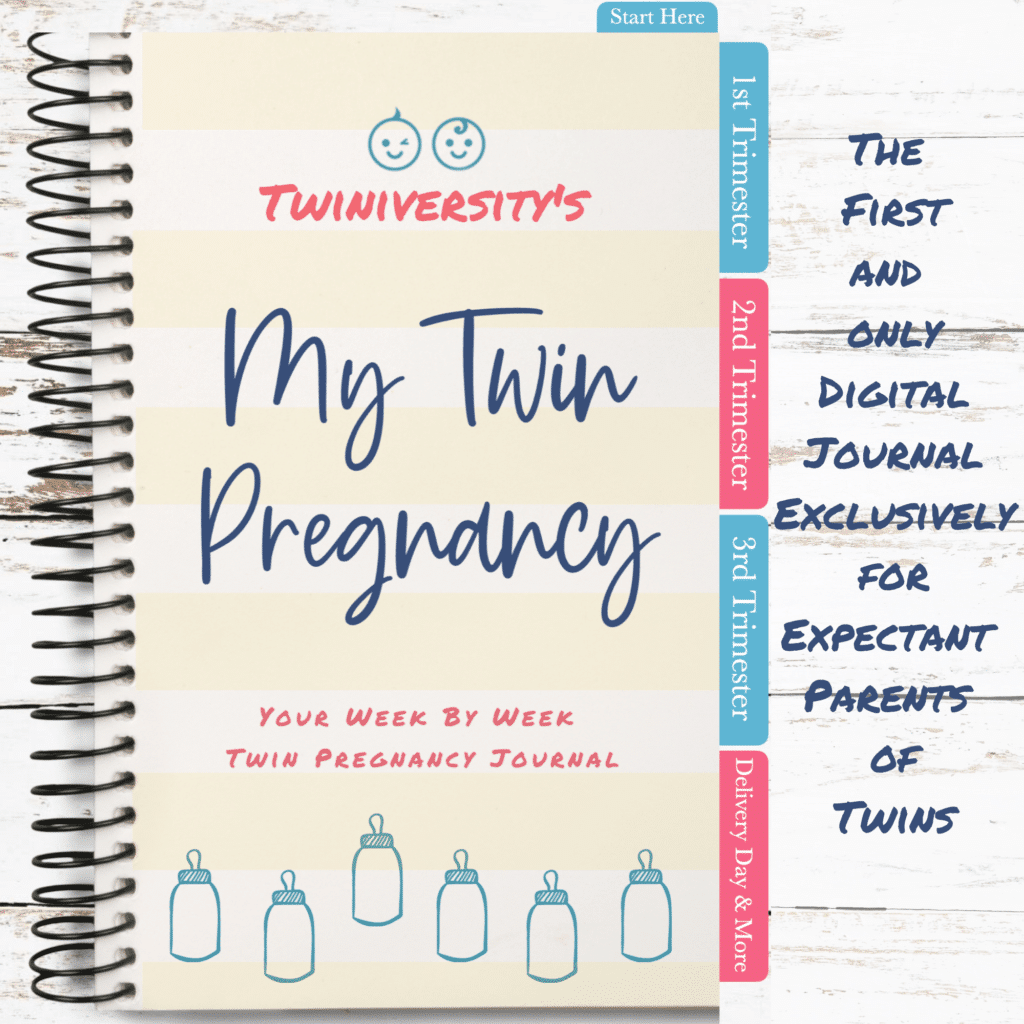 Our new digital twin pregnancy journal is up for sale on the Twiniversity Etsy store! This is the first and only digital journal exclusively for twin pregnancy. It's the perfect way to record your precious twin pregnancy memories to cherish for years to come. Click here to learn more… and while you're at it, check out our expecting twins classes and Twiniversity Shop!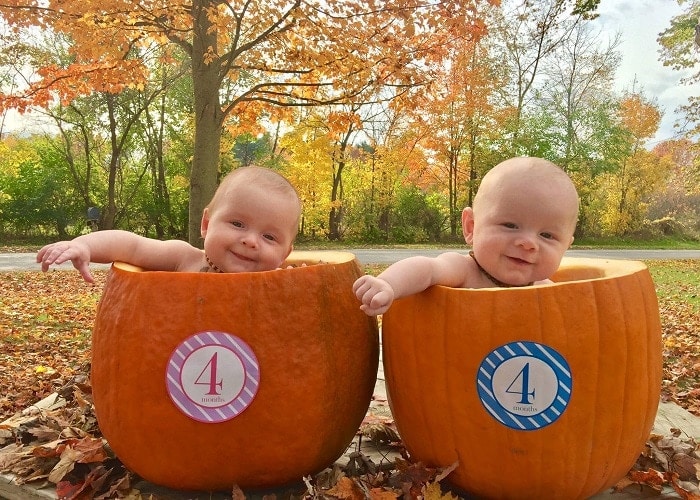 Related Articles
Getting Twins on a Feeding and Sleeping Schedule
5 Tips to Get Your Twins on A Schedule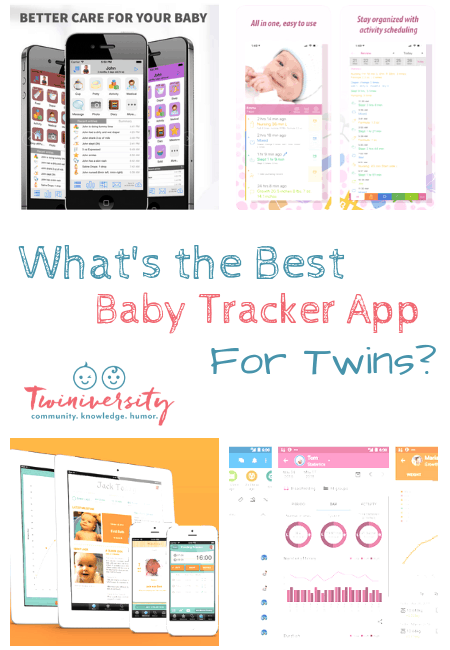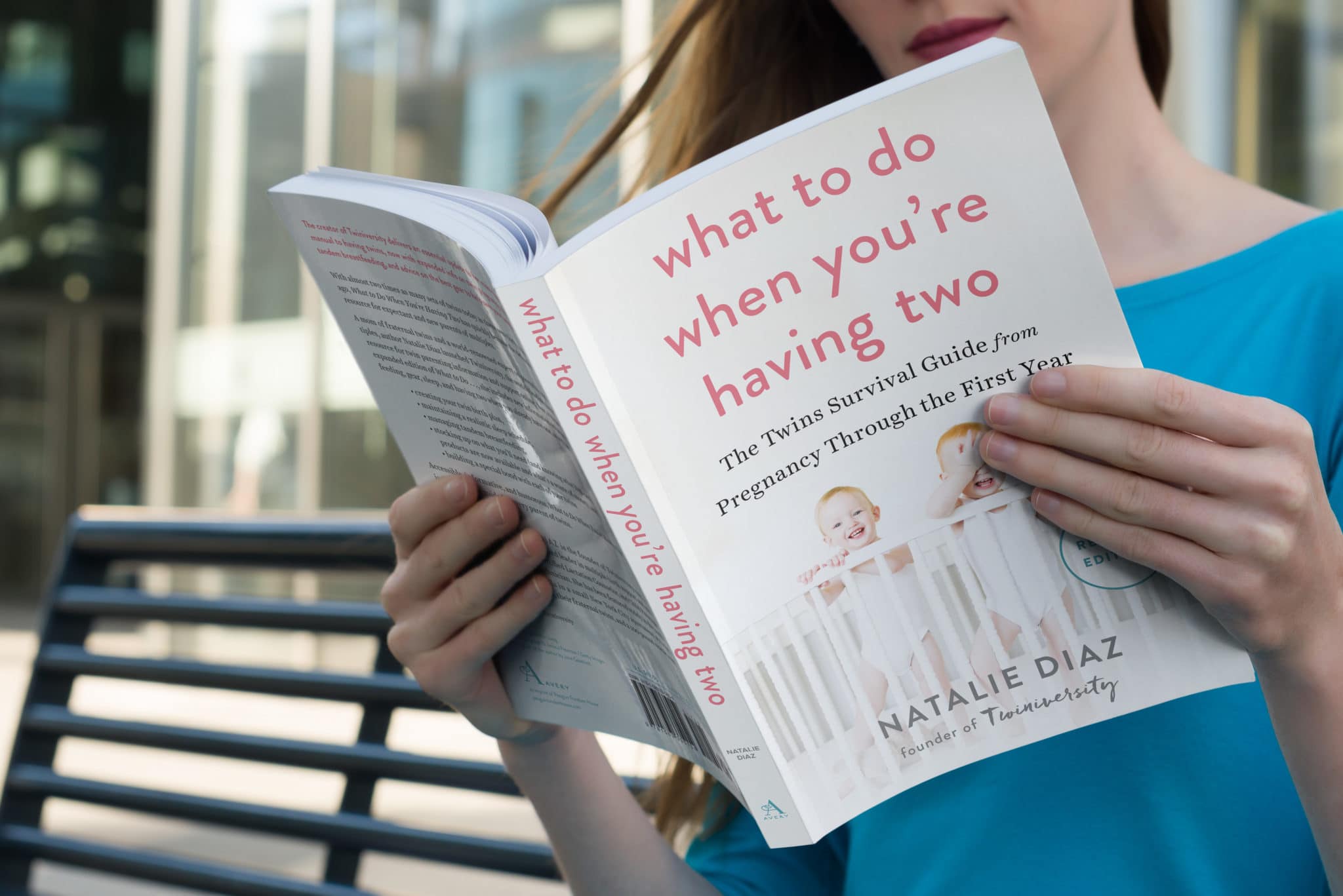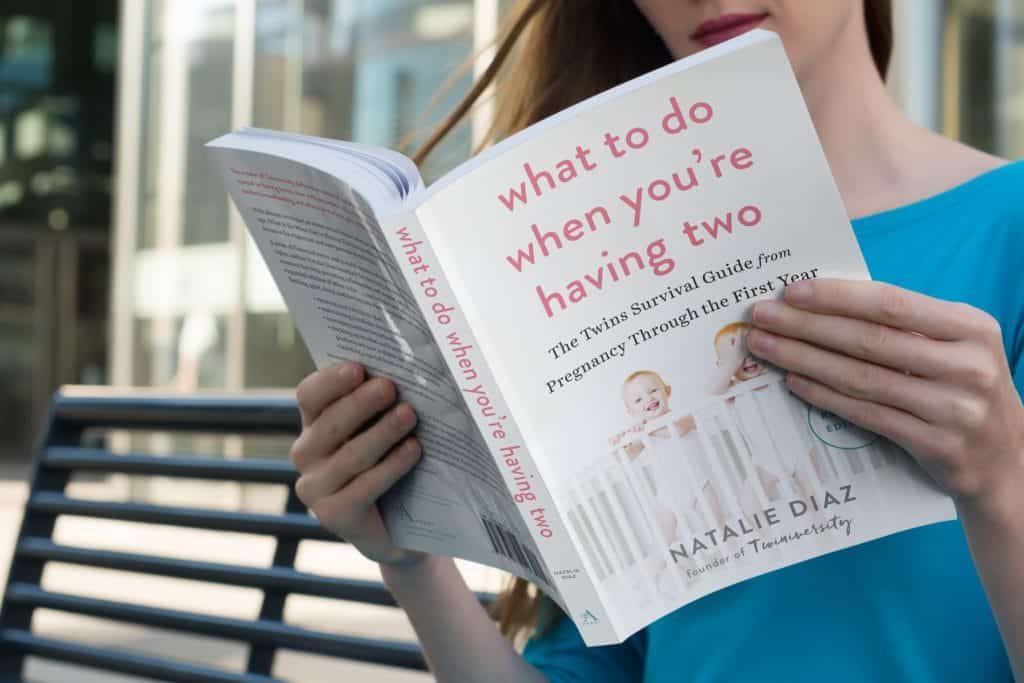 In What to Do When You're Having Two, national twins guru and founder of Twiniversity (and twin mom herself!) Natalie Diaz provides a no-holds-barred resource about life with twins, from twin pregnancy and twin birth all the way through your twins' first year of life. Click here to buy on Amazon!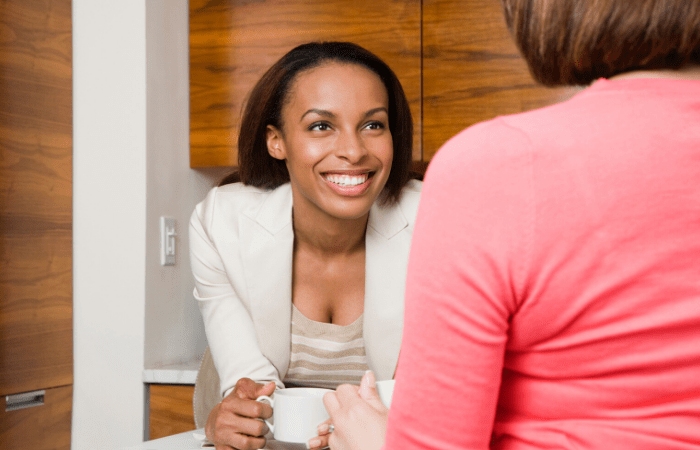 Need support from another parent of twins? Check out the Twiniversity Twin Parent Mentorship Program. We match up parents from all over the world to get personal support in this crazy life of twin parenting. This program is 100% free. Click here to learn more… And while you're at it, take a look at our Memberships and Twin Parent Coaching services.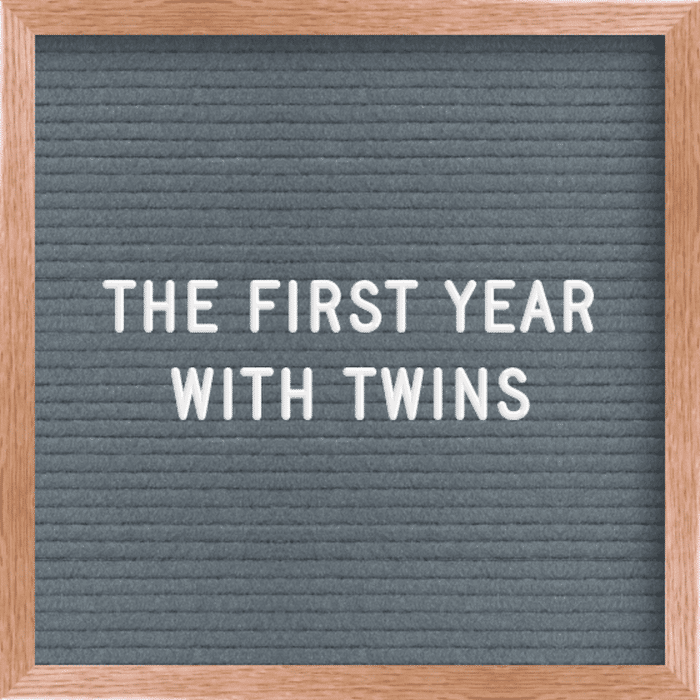 Stressing out with your infant twins? Let us help! Learn what to expect in the first year with twins, including tips, tricks, and advice from real twin parents who have been there. Click here to learn more… and while you're at it, check out our twin parent coaching services and Twiniversity shop!