"What's the best baby tracker app for twins? Something I can use to keep track of my twins feedings?" Our Twiniversity community jumped in with many app suggestions, including details on app cost and features.
Just a reminder that plain old paper and pen might be the best bet for your family — it all depends on how tech-savvy your help is.
What is the best baby tracker app for twins?
Learn about the best baby tracker app for twins from our community of twin moms. They shared their opinions on the best twins baby tracker apps.
Baby Connect
We used Baby Connect baby tracker app. There is a one-time fee but SO worth it! It was awesome! Very user-friendly, lots of good graphs and data reporting. I tracked everything- feedings, diapers, pumping, medical information, medicine/vitamins, you name it! It's also extremely easy to go back and forth between the two babies. – Stefanie M.
We used BabyConnect as well….. for 10 days exactly lol… I think additional users have to pay for the app as well. I remember an option for buying it for others, such as caregivers. – Jenna Y.
Baby Connect is my savior. My husband downloaded it as well so we can both update it. The "multi" feature is great in saving time with twins. Worth the fee. – Anna S.
We loved Baby Connect baby tracker app so much we used it for the entire first year! Had it on every caretaker's phone. Definitely worth the fee. – Sara S.
We used baby connect and it was amazing!!! – Allison W.
Baby Connect!! Hands down, loved using it and if you have iPhone and do family share your spouse can get it for free and anyone watching babies can record info too. – Bianca G.
Baby Connect. I wish they had this feature when mine were babies, but as of recently, you can use the app with Alexa to record tasks and ask about already logged tasks instead of having to do the logging yourself on the app. – Heather M.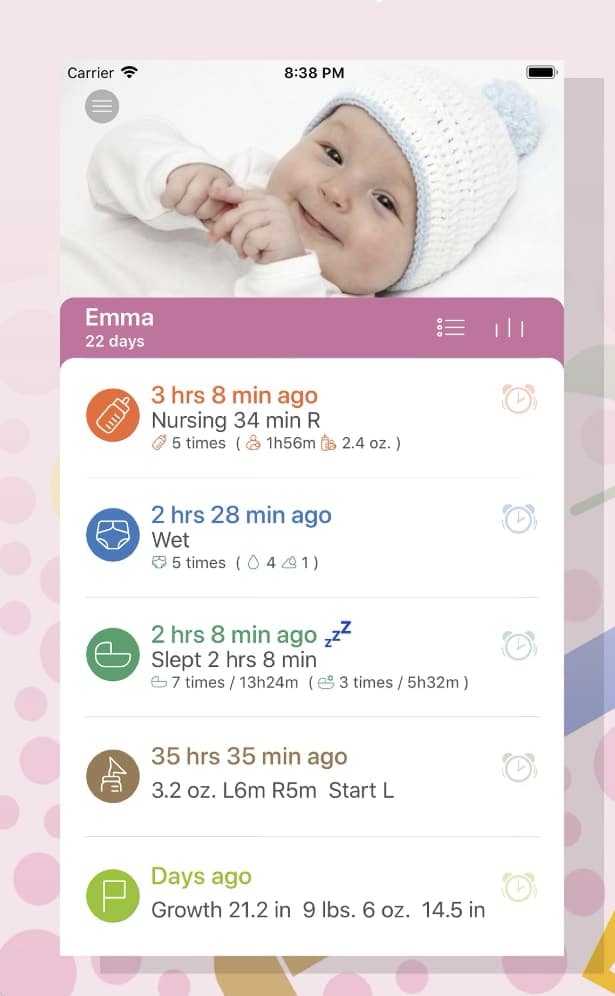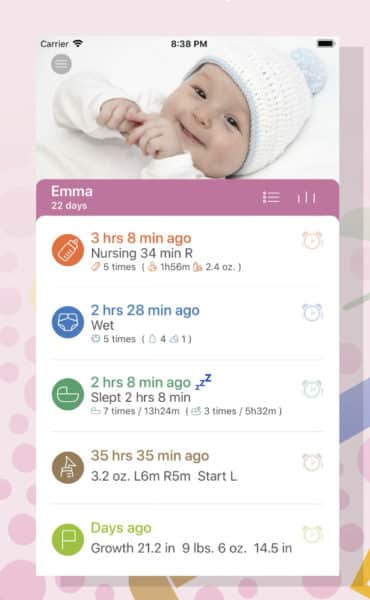 Baby Tracker
Baby Tracker. It's free, with in-app purchases, and you can log in on multiple devices! We still use it when administering meds off and on at 20 months. – LA K.
Baby Tracker app was also my app of choice. No need to upgrade to paid version. – Emily B.
Loved Baby Tracker app! – Elizabeth S.
Photo by Jane Goodrich Photograhy
Yes! Baby tracker for my twins – Britt W.
Agree with baby tracker app! – Emily S.
We use baby tracker and it works well for me and my husband! – Molly S.
We use Baby Tracker for the twins and our Singleton. Easy to use even for my parents when they babysit. Shared among all devices. – Allison M.
Baby Tracker – it's free, goes between devices. Really liked it. – Alysha S.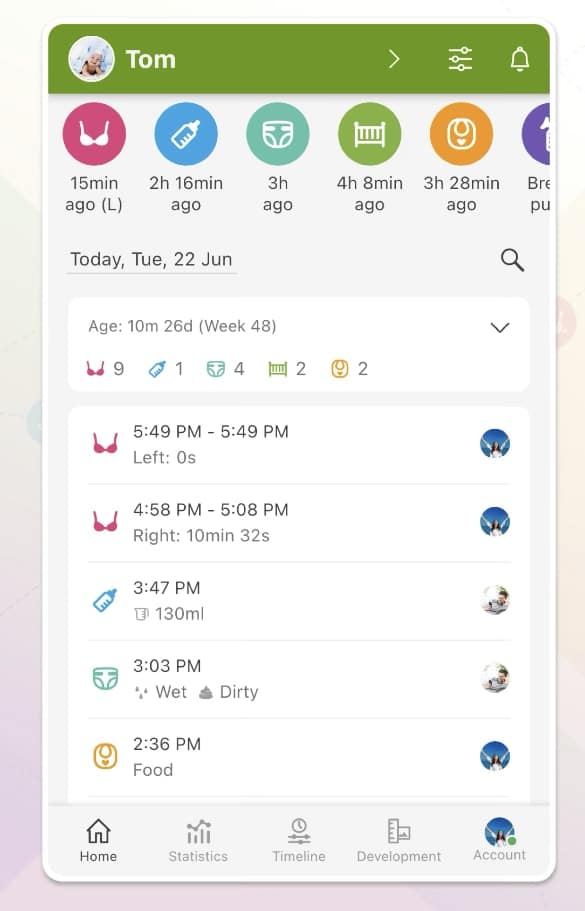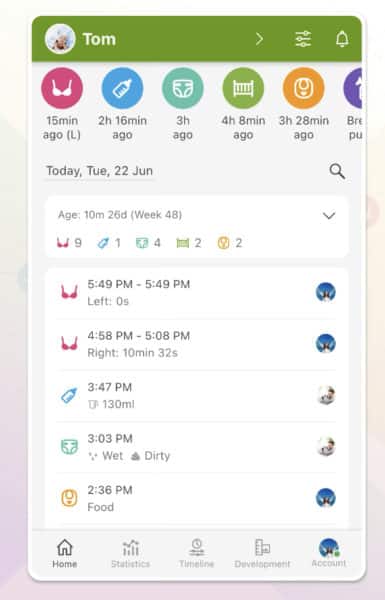 Baby Daybook
I used Baby Daybook for 2 years. It made life so much easier. – Christine T.
Glow Baby
We used Glow Baby tracker app with our twins. Worked great. Easy and toggles between babies. – Corrie G.
We use/used Glow Baby for both our twins and now our singleton- very easy to use and can add a few people to the app! – Melissa H.
I used Glow Baby tracker app and my husband liked a journal for our twins. – Jessica C.
We use Glow Baby and love it. It also tracks pumping and you can track formula feeds vs breast milk feeds. It's pretty great for a free app. – Lauren D.
Sprout
We use Sprout. Love it. – Noel A.