Last updated on August 16th, 2023 at 09:58 pm
My mother gave birth vaginally and naturally, no drugs, to both me and my sister. I wanted to do the same thing. I wanted to experience every bit of pregnancy from conception to delivery.
Unfortunately, that wasn't how things played out for me, but life rarely turns out how you plan. After years of trying, we finally gave in and realized that getting pregnant on our own just wasn't in the cards. To say I was disappointed is an understatement. Shortly after I finally did get pregnant, I had an emergency surgery, unrelated to my pregnancy, which decided the fate of my delivery plan; a C-section.
Initially I felt like a failure that I couldn't have a vaginal delivery. That I couldn't experience what giving birth felt like. That somehow I would not be as connected with my child as if I had a vaginal delivery. Nothing about becoming a mother was how I imagined.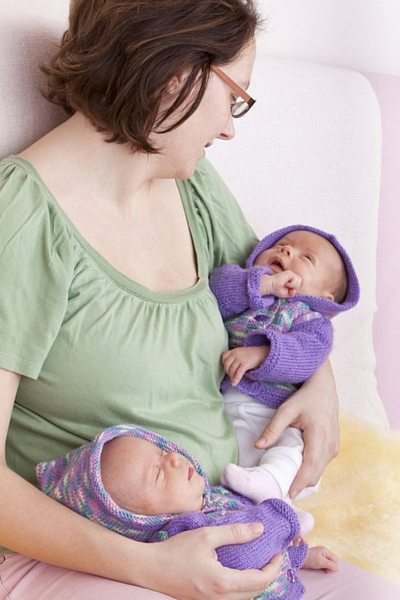 But I had to put that out of my mind so I could truly enjoy being pregnant and the path that was chosen for me to motherhood.
I discovered that a C-section has nothing to do with the kind of mother I am today. Here are 4 reasons why:
1. Every scar tells a story, and my scar tells the birth story of my daughters. It is nothing to be ashamed of. I wear it with pride!
2. As soon as your baby comes out she goes right to you, just like a vaginal delivery. YOU are the first one to hold your baby and once you that happens, nothing else matters.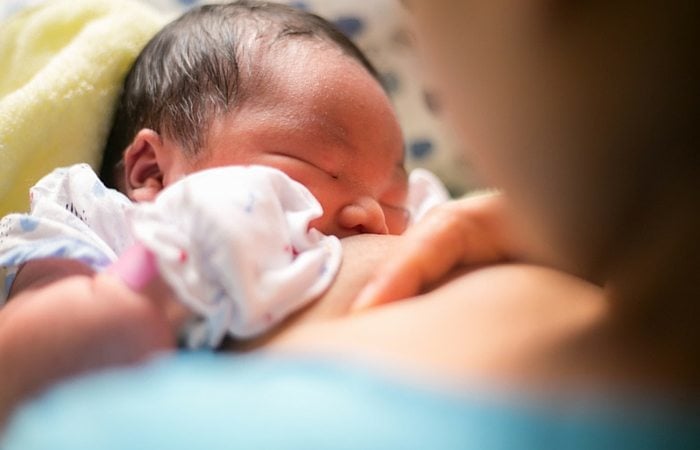 3. Nursing is still an option. Just because you have a C-section does not mean you can't breastfeed your babies. I had 2 successful twin pregnancies via C-section and nursed all 4 of my girls. Don't get me wrong; it's a matter of finding a comfortable position that won't hurt your mid-section and working really hard at it, but it is totally doable. Of course there is nothing wrong with formula feeding if that is the best option for you physically and mentally.
4 If you had a C-section you can still have a vaginal delivery the next pregnancy. That was always my plan after my first C-section, but unfortunately I had other complications that lead to another C-section. Like I said, life rarely turns out how you plan!
Whatever your birth plan is, a C-section is nothing to fear if it is the healthiest option for you and your babies. You will find the rewards far outweighs any struggles before meeting your children. How you deliver your babies is only one tiny portion of this crazy and wonderful roller coaster of motherhood.
Find a great support system and enjoy the ride, from start to finish.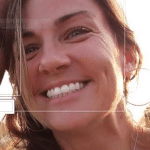 Kerry Bergeman is the founder and the mastermind behind New2Two.com peek at my life as a Mother of fraternal AND identical twins! Kerry is a full-time stay at home mother of six year old fraternal twin girls and one year old identical twin girls. She also teaches part-time at the local community college and runs Mommies of Multiples on Facebook (a group dedicated to helping moms of multiples with their daily questions and concerns). Her blog, New2Two is about life with twins, dealing with infertility, raising awareness for bully prevention and the challenges of having a daughter with a severe intolerance to dairy. What does she do on her time off? She is the Brand Ambassador of the Twingaroo twin carrier- the first and only ergonomic twin carrier that features a built in diaper bag (yes, that's her on the box)! She sells Usborne Books to help encourage all to read! She's bringing the book back one kid at a time! Read more articles by Kerry on Twiniversity
---
Are You a New Twin Parent?
Check out Natalie Diaz's book:
"What To Do When You're Having Two
The Twin Survival Guide From Pregnancy Through the First Year"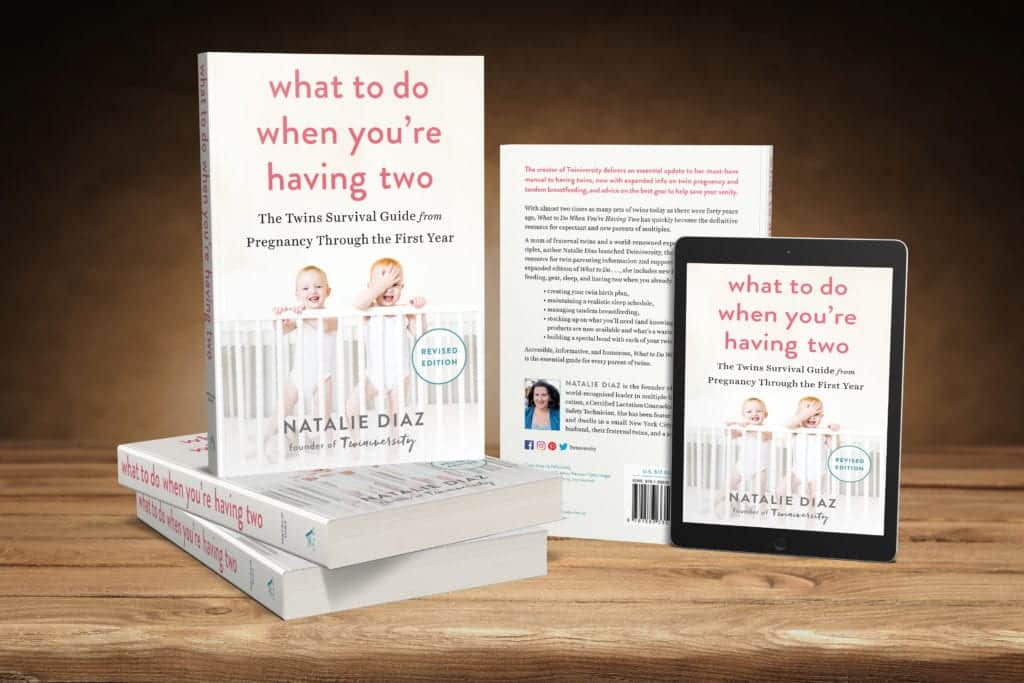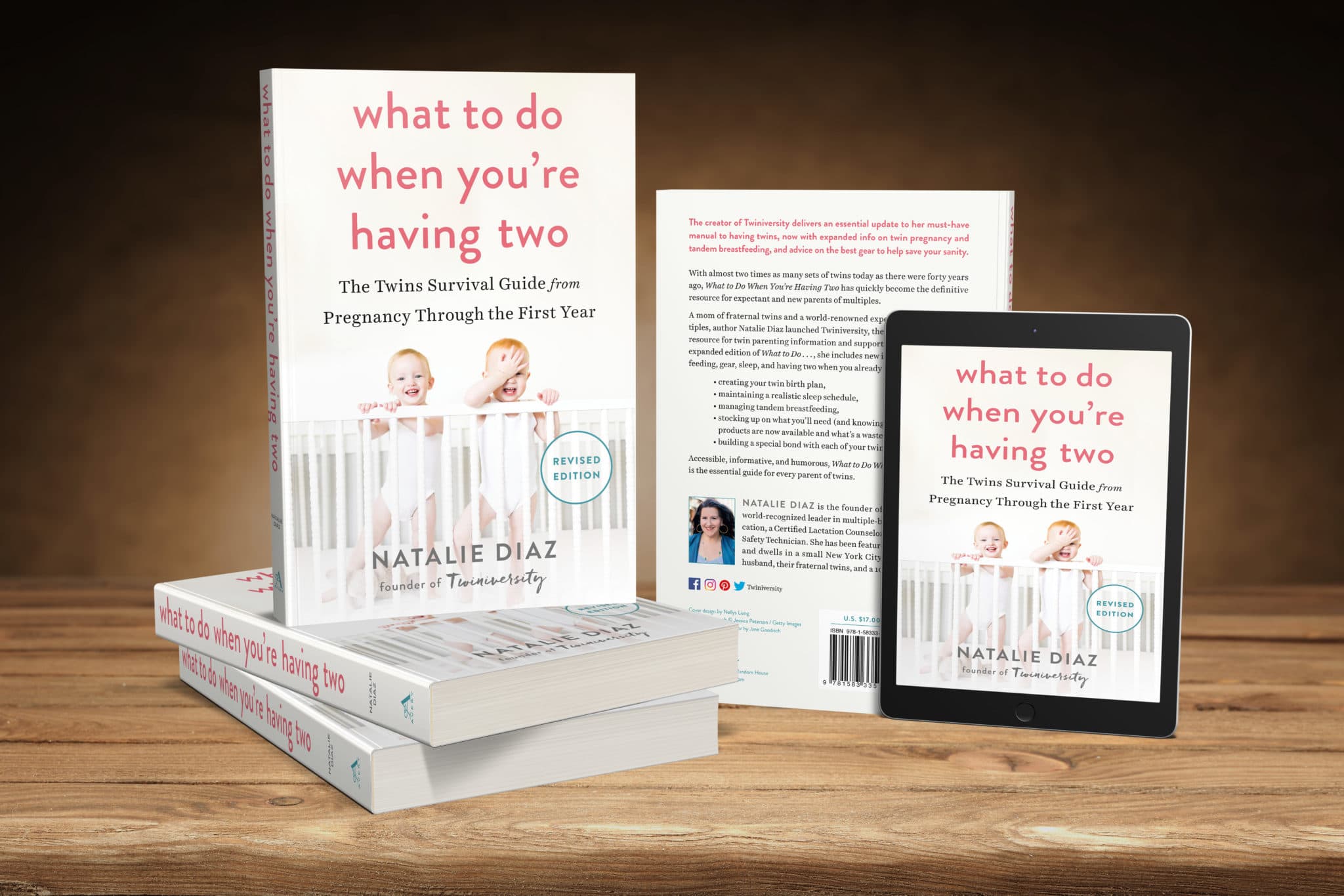 In What to Do When You're Having Two: The Twins Survival Guide from Pregnancy Through the First Year, national twins guru and founder of Twiniversity (and twin mom herself!) Natalie Diaz provides a no-holds-barred resource about life with twins, from pregnancy and birth all the way through your duo's first year of life.
---
Have you taken your expecting twins class yet? We offer a great class on demand so you can take it on your own schedule! There are so many video modules covering everything from your twins' baby registry to your first week at home with twins! Sign up today to get started before your twins arrive.
---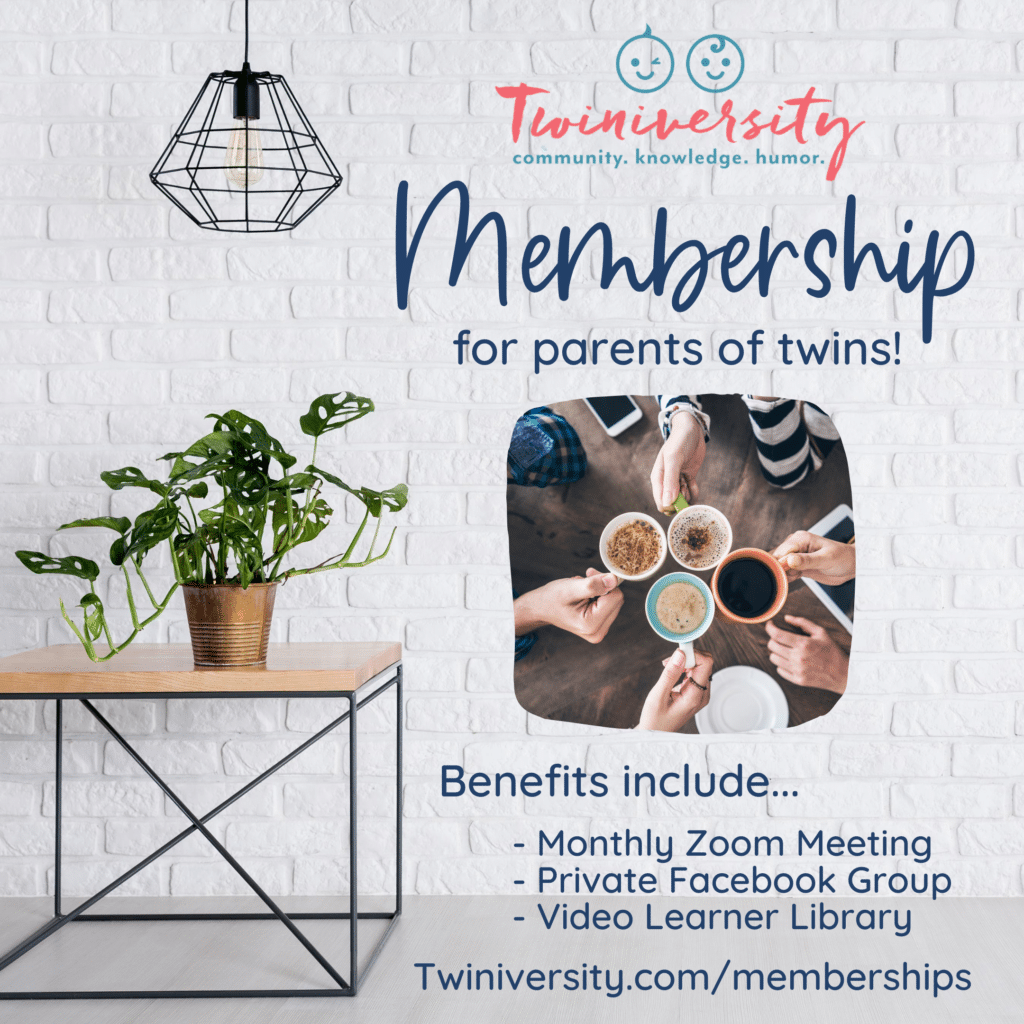 Need some twin parent friends? Get the support you need with a Twiniversity Membership. Benefits include a monthly twin parent club meeting on Zoom, access to a private Facebook group just for twin parents, and a video library of twin parenting lessons. Visit Twiniversity.com/membership to join today!
---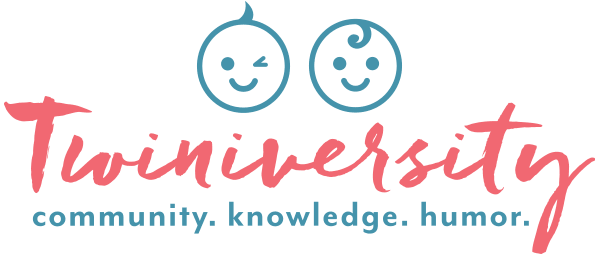 Twiniversity is the #1 source for parents of
multiples, and we are growing faster every day!
Find us all over the web:
Or contact us by email at community@twiniversity.com