Last updated on September 28th, 2021 at 02:00 pm
Hey gang! Listen up, today we have a great article on 5 tips for a fun beach day with twins along with a giveaway from ZoLi! Four lucky families will win 1 PODS leak proof snack container and 1 SUMO snack stacker!
THIS CONTEST IS CLOSED
Save space and snack-packing energy with both the PODS stacking containers and the larger SUMO snack stacker. Stack, snack, and mix and match. Choose how many you want to use, and off you go! Both the PODS and SUMO are BPA and Phthalate free.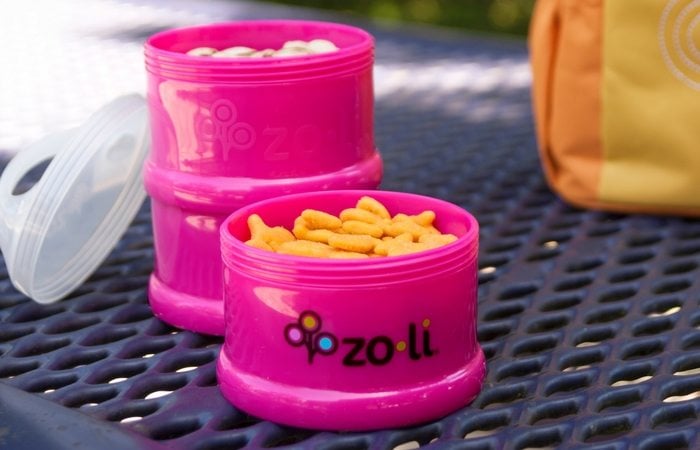 ---
5 Tips For A Fun Beach Day With Twins
Before I had children heading to the beach required very little planning or forethought. I would throw a few essentials into a bag (remember the days of a single, half packed bag that could hold everything you needed) and off I went. Now the very thought of loading up in a car to spend the day playing in the sand was a little daunting. We started planning many months ahead of time carefully considering all of our options. Along the way I discovered five strategies that ensure a day at the beach with your twins is fun for everyone, including you.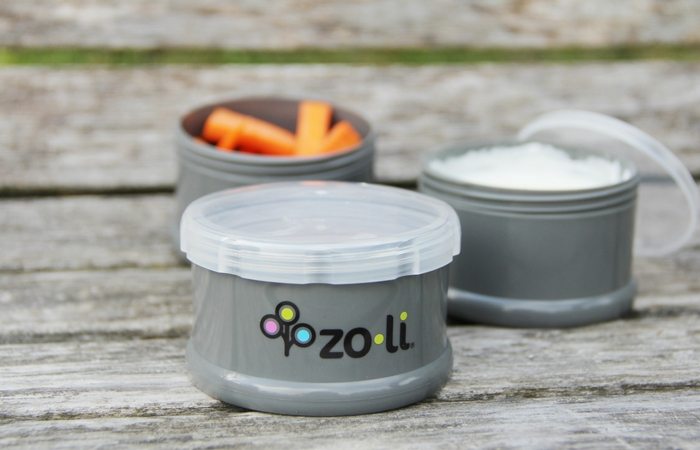 Be prepared
Stock up on all necessities you will need for the day. In addition to all of the extra clothes, towels, and accessories, don't forget to consider the environment when you are packing snacks and lunches. Leak proof snack containers prevent the rest of the items in your bag from getting wet and dirty. Insulated lunch totes and beverage containers help keep everything cold and ready to go, while sippy cups with lids and straws helps keep the sand out of your drink. I usually pack three separate bags when we head out to the beach. One is for the clothes we need for the beach that day. At the end of the day I turn that same bag into a dirty clothes bag. I keep plastic bags or large Ziploc bags for all the wet items. I pack a second bag for the food and a third bag for emergency items.
Most everyone has a cell phone but most of us forget to prepare our phones for a day at the beach as well. If you don't have a waterproof case a small Ziploc bags is also good to keep you cell phone dry and away from the sand. Phones can over heat so I wouldn't recommend leaving your phone in a hot car or in direct sun. They make towels now that have pockets to keep your phone and electronics dry, safe from the sand and out of the sun.
Leave Early
Starting the day in the early morning hours usually gets our family off to a good start. My husband likes to drive before most people start their day and my twins are morning people. I have learned everyone is more amenable at the beginning of the day rather than at the end of the day when we are all usually tired and worn out. This little trick helps out with traffic, parking, and typically allows us to reserve just the right spot to spend the day.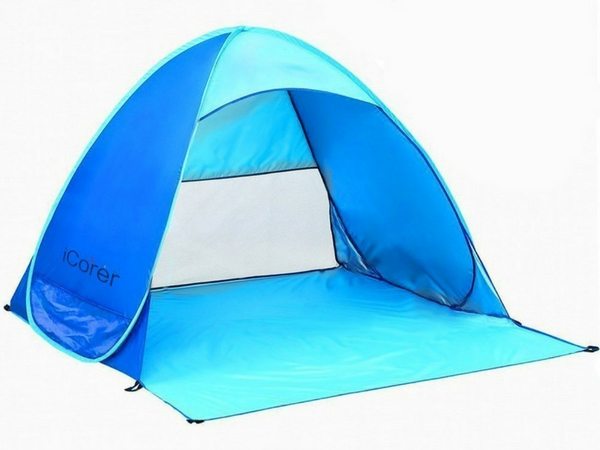 Safety
When you plan on being outside all day don't forget to be conscious of being protected from the elements including the sun, the beach, and the water. Lather up the sunscreen and reapply every time you get out of the water. Protective clothing, an umbrella or sun tent and hats can also help minimize your sun exposure. Don't forget about fluids throughout the day – have plenty of options available that will keep you and your family hydrated.
When you arrive at the beach you may also want to check with the staff on hand to find out if there is any safety precautions you should be aware of (ie: rough rip tides). Going to a beach that has lifeguards on duty is always best and worth it even if it more expensive.
Once you have the all clear to enter the water be aware of the different animals living at the beach. This is where the emergency bag comes into play. I also prefer sitting next to a life guard station in case anyone gets stung they are there to help you if possible and help you get medical attention if needed. Depending on the beach very strong currents of water can be difficult for even the best swimmers. Make sure your twins are in sight and have flotation devices if they are still developing their water skills.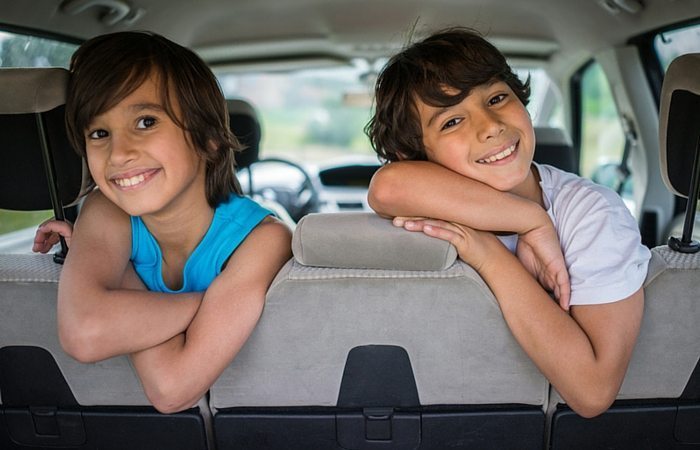 Activity bags
This is more for me than my twins if I am completely honest. We can make it in a car for a whopping 20 seconds before one twin is screaming because her brother hit her in the head with whatever object was closest to her brother. So in an effort to curb some of the scrapping that goes on in my back seat I pack two activity bags for each child. That way everyone has a little something different to occupy them in the car on the way to the beach and on the way home. It doesn't have to be anything expensive or fancy, but it being fun is a definite must. I usually include sticker books or coloring books, books to read, and flash cards keep my little ones occupied for a good while.
Have fun!
You did it – now go enjoy yourself. The planning is complete, you prepared yourself for a day of fun, took all the safety precautions in mind, and now everyone has a little something to keep them occupied. You're ready to sow the benefit of all of your hard work. Take pictures of the day, find mementos to save for keepsakes. But most of all relax and have a great time.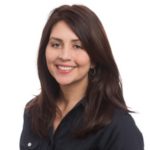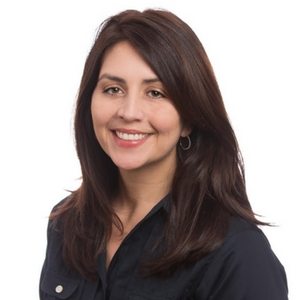 Diana Coleman is a native Austinite and works in the wholesale electricity market as a market specialist. She is a married mom to 2.5 year old boy/girl twins Chloe and Greyson. She enjoys organizing, reading, and watching movies while secretly fears potty training and getting her little ones to sleep in separate rooms.
---
THIS CONTEST IS CLOSED