Being an expectant parent of twins can be a mixture of emotions anywhere from excitement to fear back to pure joy. There are months of mixed emotions and planning as your wait from the moment your twins make their entrance into your family. Fortunately for our family our twins were not our first delivery. We had 2 older children. So we had a little bit of experience with what to expect from a c-section and how (hopefully) our delivery and hospital stay would be.
What we didn't have the first time around (or the second time) was older children that were as excited and anxious as we were about adding two amazing little additions to our household. My older children were 11 and 7 when we were expecting our twins. They had been asking for a sibling for years before our twins were conceived. They were even more excited when they found out they were getting not one but TWO new additions!
Throughout our pregnancy we made a conscious effort to make the experience memorable for ourselves and our older children. As much as the memories are wonderful we also wanted to help them to prepare for the big changes and possibly scary situations that were headed our way. Here are 6 ways to prepare older children for twins.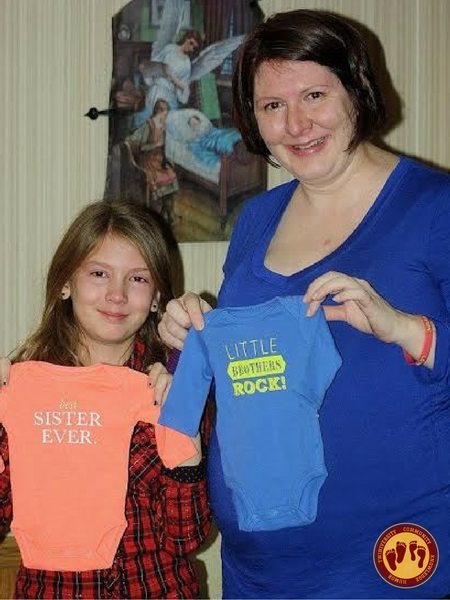 Gender Reveal
Choosing to share the gender of your twins with your family and friends can be a fun opportunity for everyone. There are many fun ways to announce now that I never thought of years ago. There are many creative ideas! We chose to include our two older children in our reveal. My husband and I had attended our appointment that day and knew the gender. We purchased two outfits – one for each twin and wrapped them separately in two matching packages. We had a small gathering with family and gave our two older children each a package to unwrap to reveal the outfits to our family. It was a very sweet and emotional moment for our family.
Baby Boot Camp
During the last several weeks when I became more and more uncomfortable being active with my older children became quite challenging. When I was unable to go out any longer we had "baby boot camp" at home. We used one of my daughter's American Girl Dolls to practice getting ready for babies. I taught my two big kids how to diaper, swaddle, and hold a baby. We talked about how little they could be, how to safely hold them and how to hold their heads. We talked about their "soft spots" and anything they wanted to know about how to care for a newborn.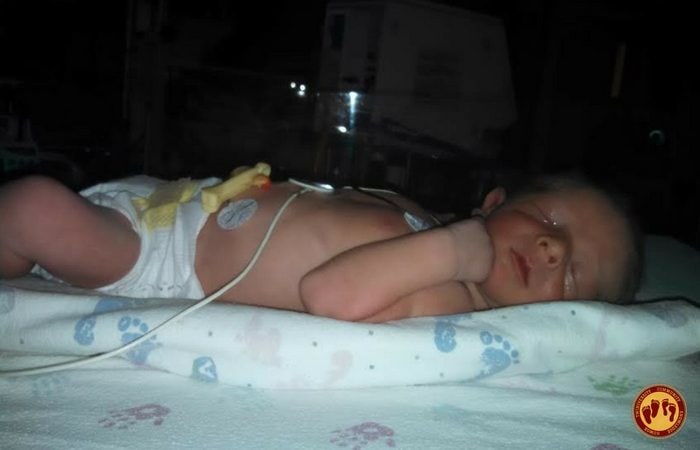 Real Talk
The possibility of have a premature or complicated delivery is all too real with twin pregnancies. We knew in advance that one of our twins had a pre-existing condition that would require him to be take to the NICU immediately after birth. We also knew that if our twins were premature or needed any extra monitoring they would go to the NICU and possibly to a hospital an hour from our local hospital. This was a serious talk we had with our big kids. We wanted them to know that they wouldn't be able to see or hold their brother at first and that he was going to need special nurses and doctors. It was very scary for them coming to the hospital and seeing only one baby. My oldest child is almost 13 and she occasionally now will tell me that she was scared for him because she couldn't physically see him to know that he was okay. She didn't know if we were just saying that he was safe when he was really sick and not doing well.
Recovery and Care
After any delivery mother's can be very sore, tired, sick, disheveled you name it. I knew I was having a c-section. We coached our children about how sore my stomach would be and how hard it would be for me to maneuver for a few days and possibly weeks. Prior to the delivery, we showed our children how to prepare simple snacks and lunches for themselves while we were adjusting to new babies and recovering from delivery. New chores and responsibilities were introduced to help keep up with the new needs of our family as well.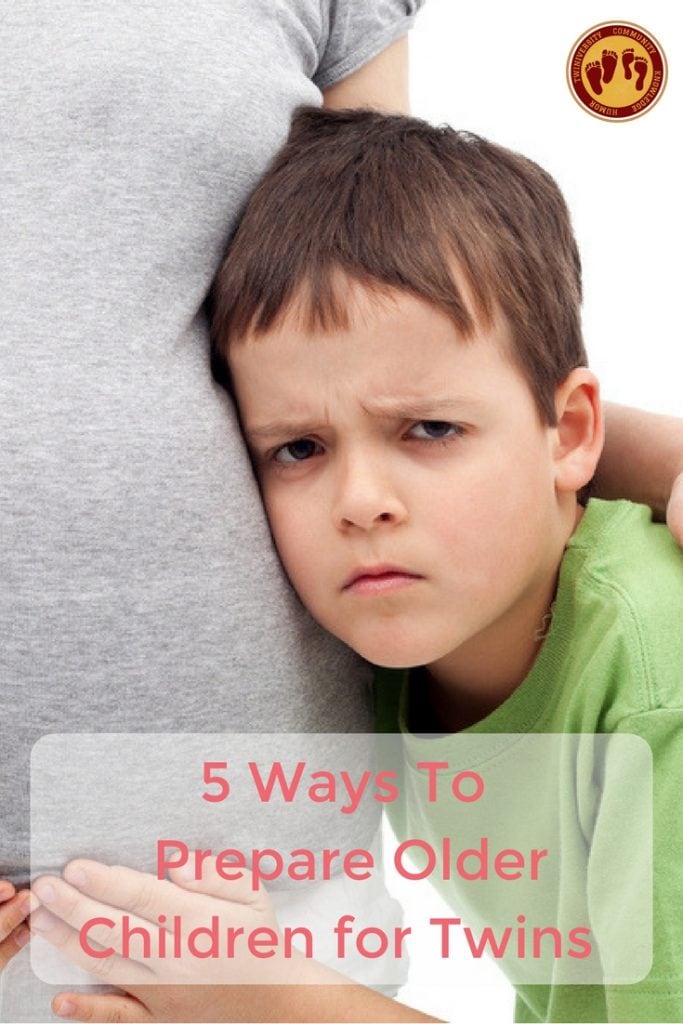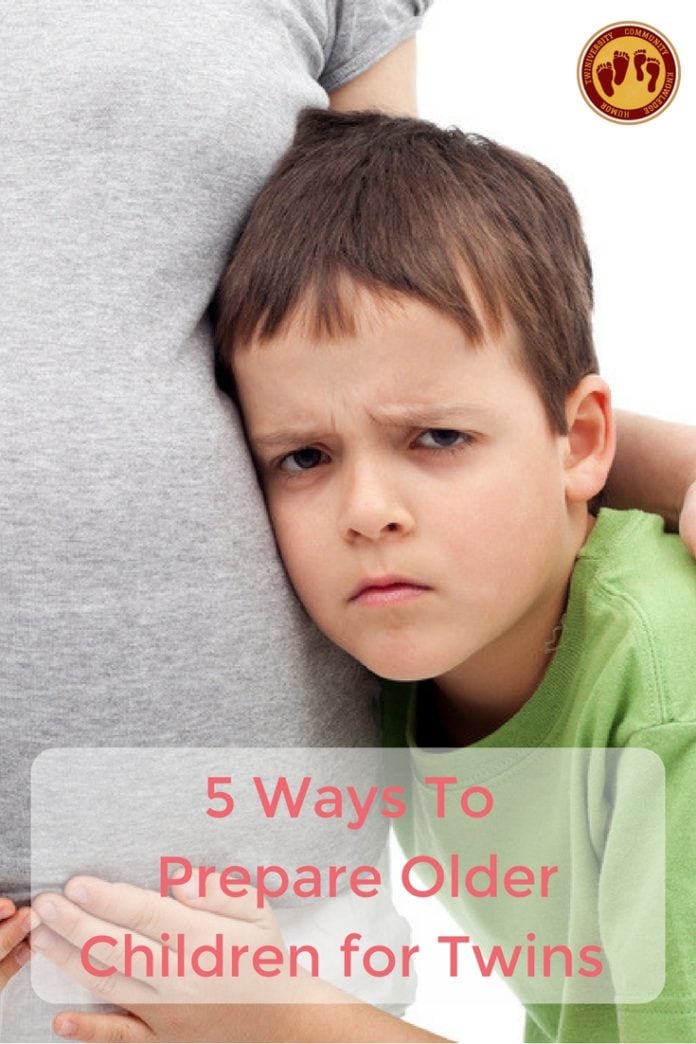 Appreciation and Inclusion
One thing that I have learned in life is to be appreciative and thankful. Through the journey of adding to our family I have made every effort to make sure our older kids are included and appreciated. A hug and a thank you will go a very long way. Remember to thank your children and be patient with them. When you are exhausted and sore and the babies are hungry and you haven't showered the tension can be felt all around. Your big kids are adjusting too. Include your older children in discussions and decisions. Ask them to help you meal plan. Let them pick out the movie for your family to watch together. Sometimes I let my big kids pick out the twins clothes. Those days I often cringe and bite my tongue because their outfits are downright atrocious. But I smile and thank them for their help because it makes them happy to be included.
Mostly importantly remember that not only are you making memories with your children that are soon to be big siblings some maybe for the first time. Your children are making memories of you. They are cherishing their last moments before the arrival of your twins. The last moments of having your attention without added distractions. Make the most of your time with them and help them to feel included in the preparation, delivery, and the arrival of your twins.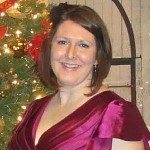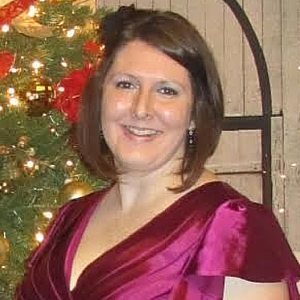 Carrie English is a mother of four who lives North Central Pennsylvania along with her husband, Jason. Her children range from age 12 to her one year old toddler twins. She is a full-time working professional, sleep deprived lover of coffee, hugs, and her family. She credits her strength to her amazing family and her faith.
---
Related Articles

Expecting twins? START HERE! Check out our ultimate list of the most important articles for expecting twins and managing your newborns!
---
The rate of twin births has risen 79 percent over the last three decades, and continues to increase. A mom of fraternal twins and a national guru on having two, Natalie Diaz launched Twiniversity, a supportive website with advice from the twin-trenches.
What to Do When You're Having Two is the definitive how-to guide to parenting twins, covering how to make a Birth Plan checklist, sticking to one sleep schedule, managing double-duty breastfeeding, stocking up on all the necessary gear, building one-on-one relationships with each child, and more.
Accessible and informative, What to Do When You're Having Two is the must-have manual for all parents of twins.
---
Whether you're a twin parent in the big city surrounded by scores of resources, or a triplet parent out in the country with no one around for miles — our multiples parenting forums are for YOU! Sign up for FREE and connect with people who are just like you — parents of multiples looking for advice, parenting tips, or even just people to chat with who will understand what you're going through. Our forums are open to people all over the world and we offer scads of specialty rooms to find others who are going through the exact same thing as you. Check it out today!
---

Twiniversity is the #1 source for parents of multiples and we are growing faster every day!
Find us all over the web: