When my husband and I found out we were having twins I had a rush of fear, excitement, and confusion occur simultaneously. After the initial shock of having not one but two little ones join our family the obvious hit me like a ton of bricks. I was going to have to deliver two babies at once. How would that work? Is that even possible? I chose to suppress the thought and instead focus on the cute outfits and decorating the nursery. That was way more fun than trying to contemplate the fact that someone put me in charge of bringing two little people into this world. I had no idea what emotional rollercoaster I was about to ride.
In an effort to avoid the issue at hand, I did not research or read any information on twin delivery. I know what you're probably thinking. How in the world is that possible? Simple really, I didn't want any of the glorious details. My C-section was scheduled, our bags were packed, the nursery was set up, and the grandparents were on call.
What I was unable to plan for was the physical and emotional experience that followed my delivery. After the babies were cleaned up and I was out of the post-op recovery room we were placed in a postpartum room. There were so many nurses and doctors in and out of my room for both me and the babies. Add three sets of the grandparents, my husband and myself. I began to feel that hospital room getting smaller and smaller. Everyone was understandably excited to meet the new members of the family and we were excited as well, but what began at that time was a snowball effect that took me months to recover. It was then I felt like I had to start fighting to take care of my own babies.
After a few days my husband and I were excited to be home and in our own space. We were all taking a nap when it began. The occupation of my home and children started with the best of intentions, and I know from a place of love, but it felt like an invasion none the less. Two hours home from the hospital and my mom wanted to pass around my twins to a friend of hers that was visiting. I said "No, I am trying to figure this out." I didn't want to be rude but I didn't wait forty years to have children so someone else can learn this motherhood thing out for me.
For the next few weeks our house was filled to the brim with more people than I had ever experienced. My milk was coming in, my hormones were all over the place, I thought I was getting sick and sleep was non-existent. I literally could not step out of my bedroom without at least seven people staring at me and caring for my twins.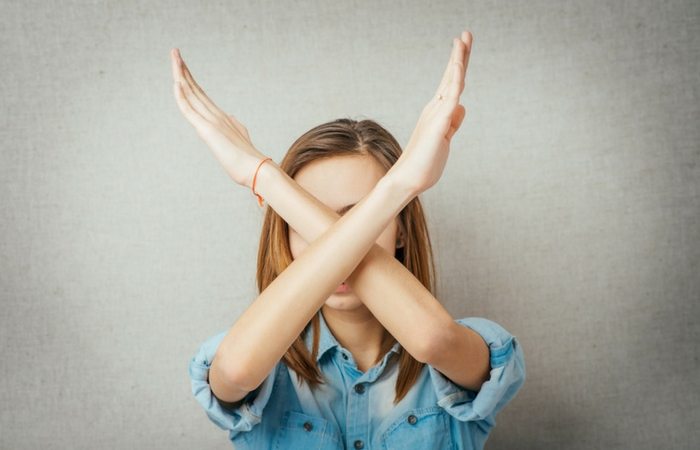 Eight days after my C-section my husband hosted a Fourth of July party. I lost it at this point. I was having so many problems with postpartum crying and hormone irregularities my doctor was running several tests on me, one of which was a urine sample. I am sure whoever was in our refrigerator looking for mustard at that party had to be surprised to find my urine instead. I felt like I was screaming into a crowded room and no one was even looking my way much less hearing me.
I know we needed help, but I also needed to figure out how to be a mother. How could I possibly figure that out when everyone was in my home doing everything for me so I could sleep? I didn't want to sleep. I wanted to hold, feed and love on my babies.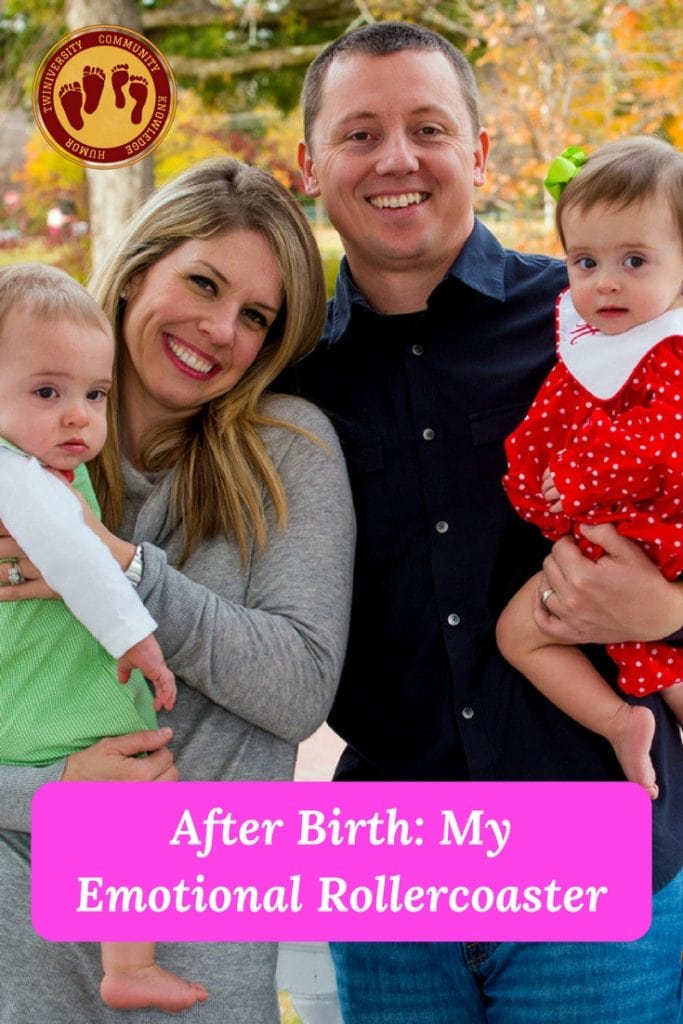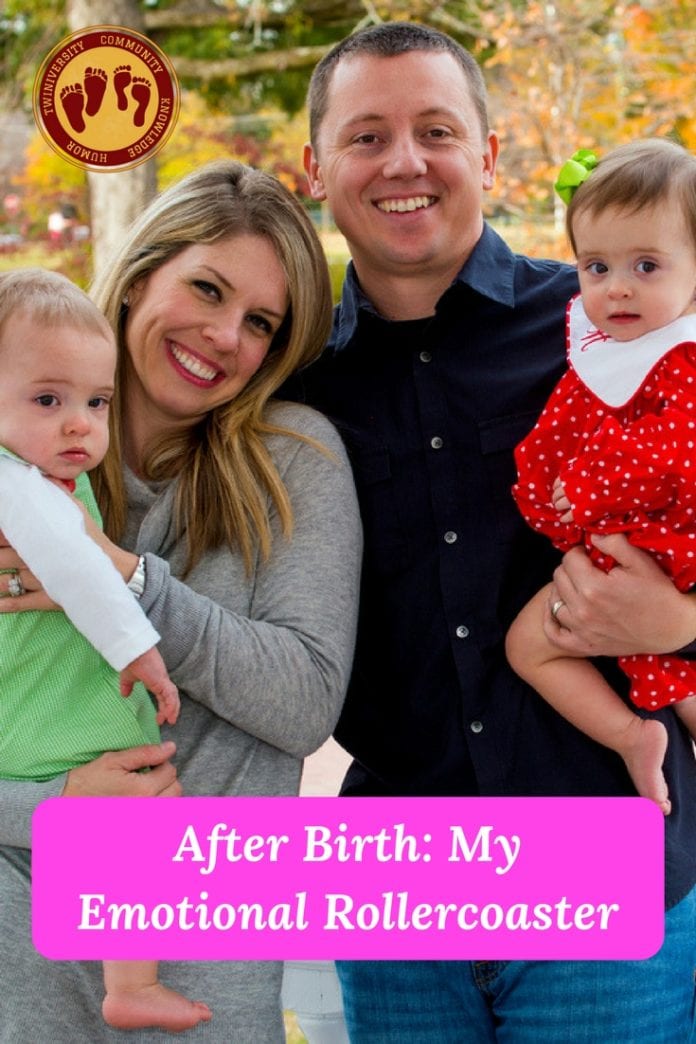 Finally, my husband began to see the effect company was having on me. We limited help to one or two additional adults over at a time, but other visitors were asked to wait. I was so overwhelmed by the birth, changes to myself and our family I couldn't stop crying. I remember leaving the house by myself one day. I didn't know where to go so I went to church. No one was there, it was a quiet summer afternoon. I sat in that pew and cried and cried and cried. I don't know how long I was there but I remember feeling transparent, invisible, and incapable. I went home that day and asked everyone to leave. I asked in the kindest way possible of course, but this mama needed space and she needed it now!
Finally, when given the time and space alone our family developed a natural rhythm to the days and nights. It makes me sad to think we could have had that much sooner but at least we eventually developed a routine that worked for us. My husband and I hired a night nanny for a short period of time so we could sleep. I am continuing to develop my voice so I can articulate my needs. I am discovering what I need help with is usually not my babies. What I actually need help with is the laundry, dishes, housekeeping and grocery shopping so I could enjoy my babies. I have learned that people automatically assume you want help with the babies. That is not always the case. Ask the new mom what she wants, and really listen to her needs. She may want or need things in ways you anticipated. She may want you to hold the sweet baby while she goes out to run errands, but not always. Knowing and discovering what you really need is difficult; at least it was for me. I am happy to report that we are getting the help that benefits everyone in our home. I was unable to plan for the physical and emotional effects of my pregnancy. As a planner this really bothered me. That is until it happened to me, and our unscripted life turned out way better than I could have ever planned.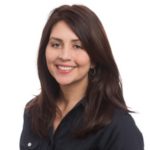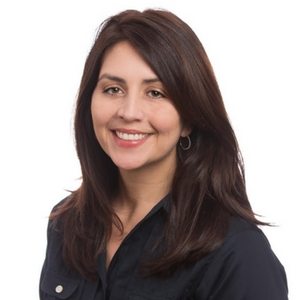 Diana Coleman is a native Austinite and works in the wholesale electricity market as a market specialist. She is a married mom to 2.5 year old boy/girl twins Chloe and Greyson. She enjoys organizing, reading, and watching movies while secretly fears potty training and getting her little ones to sleep in separate rooms.
---
Related Articles
---
The rate of twin births has risen 79 percent over the last three decades, and continues to increase. A mom of fraternal twins and a national guru on having two, Natalie Diaz launched Twiniversity, a supportive website with advice from the twin-trenches.
What to Do When You're Having Two is the definitive how-to guide to parenting twins, covering how to make a Birth Plan checklist, sticking to one sleep schedule, managing double-duty breastfeeding, stocking up on all the necessary gear, building one-on-one relationships with each child, and more.
Accessible and informative, What to Do When You're Having Two is the must-have manual for all parents of twins.
---
Whether you're a twin parent in the big city surrounded by scores of resources, or a triplet parent out in the country with no one around for miles — our multiples parenting forums are for YOU! Sign up for FREE and connect with people who are just like you — parents of multiples looking for advice, parenting tips, or even just people to chat with who will understand what you're going through. Our forums are open to people all over the world and we offer scads of specialty rooms to find others who are going through the exact same thing as you. Check it out today!
---
Twiniversity is the #1 source for parents of multiples and we are growing faster every day!
Find us all over the web:
Or contact us by email at community@twiniversity.com