Last updated on September 28th, 2021 at 01:27 pm
Tune in to the Twiniversity Facebook page main wall on Thursday, September 10th at 11 am Eastern to our Facebook Live Chat, "Avoid a Furniture Tip-Over Tragedy", with Twiniversity founder Natalie Diaz.
During the live chat, sponsored by our friends at the JPMA (Juvenile Products Manufacturers Association), Nat will go live with technical expert Lisa Trofe to discuss the dangers of furniture tip-over and how you can make your home safer for your twins.
September is Baby Safety Month! Visit babysafetymonth.org to get great baby safety tips and information to make your family safer at home, in the car, and on the go.
Get your questions ready and ask them in the comments and Nat will answer them LIVE in the video. How cool is that? We'll also be giving away some cool prizes during the chat that you won't want to miss!
What? "Avoid a Furniture Tip-Over Tragedy" Facebook Live Chat with Nat, hosted by JPMA.
When? Thursday, September 10th @ 11:00 am Eastern
Where? Twiniversity Facebook page –> RSVP on Facebook to get a reminder!
How? Enter your questions in the comments below the video and Nat can see them while she's filming! Or email your questions ahead of time to community@Twiniversity.com!
We hope you can make it!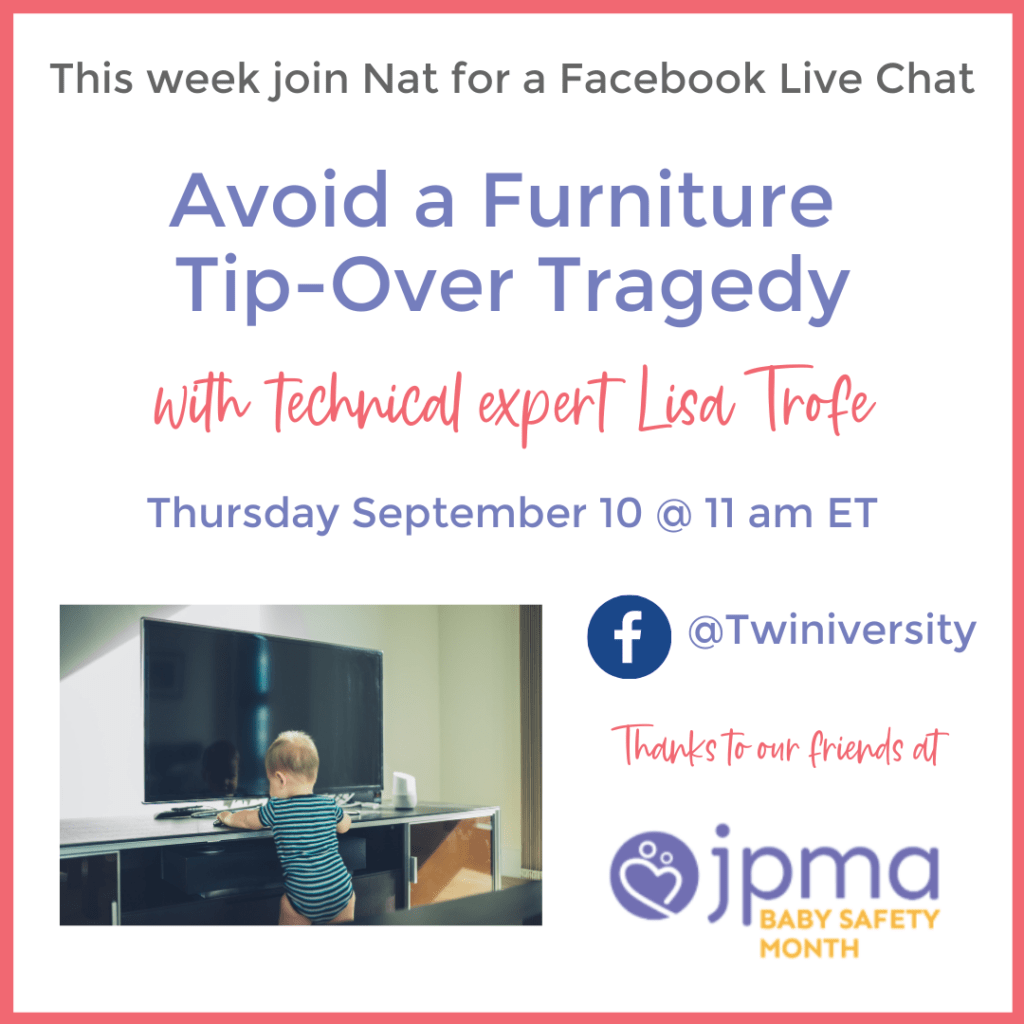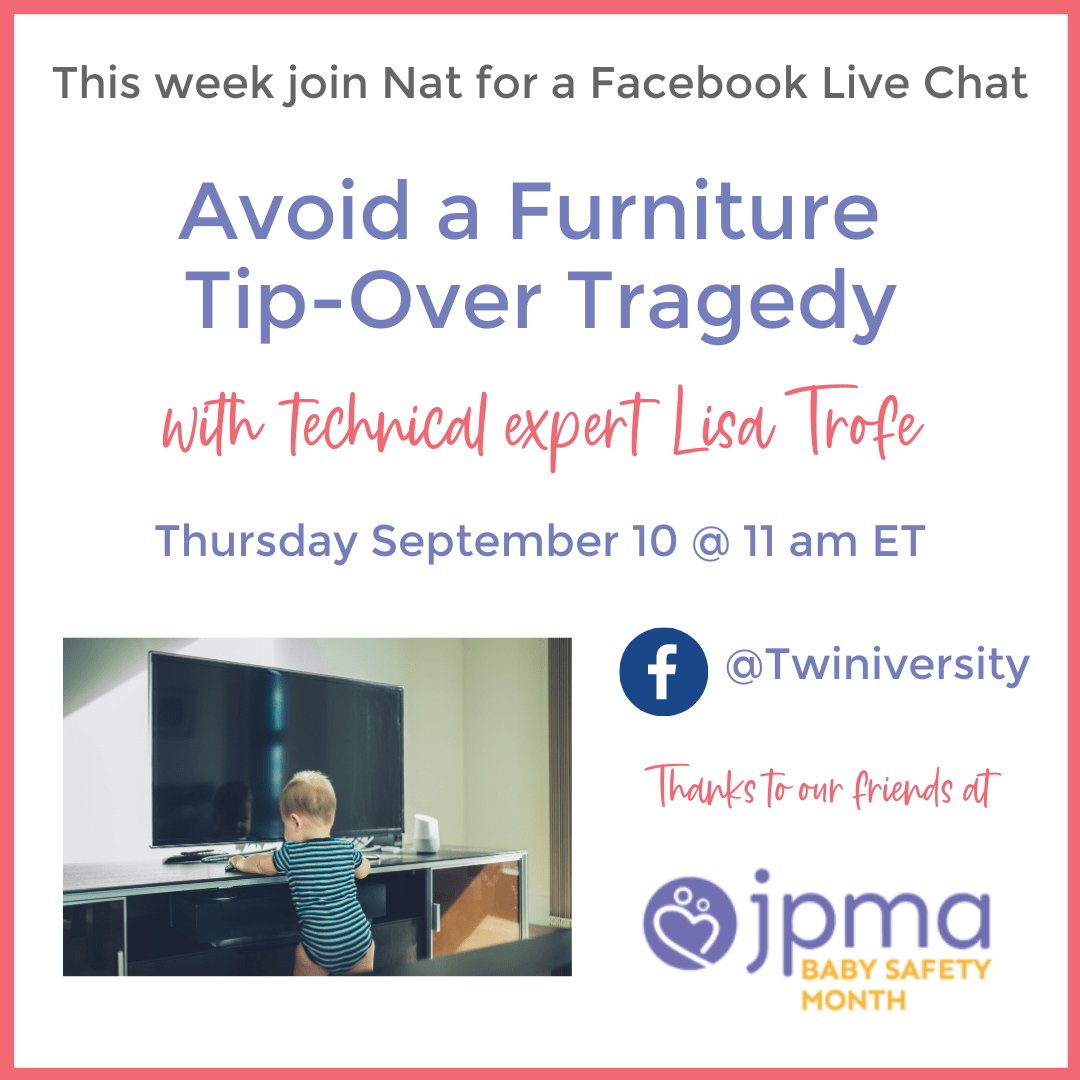 Understand the Furniture Tip-over Hazard
Data from the U.S. Consumer Product Safety Commission shows, on average, 4 children under the age of 6 die each year when a chest or dresser tips over on them. Add TVs into the equation and the average number of fatalities involving children and clothing storage furniture more than doubles to 9 per year.
From grasping your finger, to the first mouthful of solid food, to pulling up and peering over the railing of the crib, your baby's first year is full of exploration! Help ensure every expedition is safe – especially the ones they sneak in when your eyes are momentarily elsewhere.
Anchor your furniture at the same time you cover the outlets, lock the cabinets, and gate the stairs.
Anchor even if you think it won't tip
Anchor even if you think they won't climb
Anchor even if the furniture is new, and especially if it's not