I'll admit that I was blissfully ignorant during my twin pregnancy and delivery. I chose to ignore every horror story, put all my faith in my doctors, and flat out refused to believe that if I carried my girls long enough they wouldn't be perfectly healthy. And it happened. I was blessed with identical twin girls in early February 2011 with good birth weights and absolutely zero time in the NICU. So when we were expecting our son due 19 months after the girls, I was annoyingly arrogant. Surely if my body can support twins, one would be a breeze! Here is my story of how I would trade nine months of my over-confidence for the 3 days we spent with our singleton in the NICU.
Walking into the hospital on the day of our scheduled c-section, everything was great. Unlike the first time around, I had a supportive and excited father-to-be and although it was my first time away from my girls, I knew they were in good hands with my parents. The two hours pre operation was all about wondering what the girls were up to and preparing my very squeamish husband on what to expect. I couldn't even feel the contractions the machine picked up on; to me it just meant that Abraham was ready to join his big, crazy family. Somewhere there's video of me talking a mile a minute as the doctors are operating on me; yapping about his name and congratulating my husband for not passing out. Then our son was born, biting the doctors' fingers and his umbilical cord wrapped around his neck.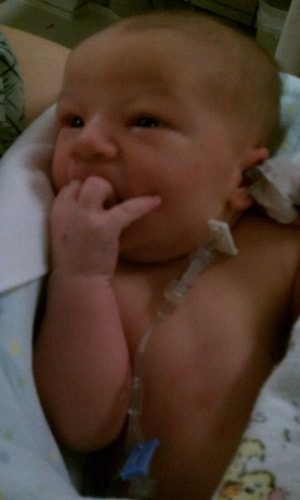 It didn't occur to me that something was wrong until I realized that I hadn't heard him cry. The nurses and doctors were upbeat telling me his birth stats and APGAR test (which were a little low) and I got to see him for a few minutes before father and son were sent to the nursery for the usual bath and tests. As soon as a minor complication with my spinal was fixed, I was sent to recovery. For the two hours I was being monitored, Abraham hadn't come back from the nursery. I remember my mom coming back to see me; no one had updated our family that surgery was over or that Abe was even born. In my haze I remember thinking, "What in the heck was Josh doing?" I figured he was showing his son off to family and, most importantly, the new big sisters. I didn't know he had spent the two hours rushing from nursery to recovery, trying to keep tabs on both of us.
I was barely out of recovery and already a little disappointed because I didn't have the chance to see the girls when Josh returned with Abraham and a nurse. A red flag had been raised because Abe had yet to take a 'deep breath'. Even after the bath and shots, he still sounded like a meowing kitten and the two-hour 'wait and see' time had lapsed. Our pediatrician had been notified and a chest x-ray taken that thankfully revealed no fluid built up in the lungs. They wanted to admit him into the NICU to be put on oxygen and IV antibiotics to combat anything that might be causing this breathing issue. I got just 15 minutes with Abe while we gave our OK's and they set up a space for him in the NICU.
Then I became the patient from hell. All our family had left because visitation in the NICU was so limited. Per my request, Josh was with Abe in the NICU, and for the first time in 19 months, I had no children to be a mother to. I was about as agitated and worried as one could be stuck in bed with IV's and monitors. I was pacified for a while fibbing to get real food and calling my parents' house to talk to the girls but it didn't last long before the guilt kicked in. I was so sure it would be 'easier' with one that I hadn't even thought of the possibility that something would go wrong. Why hadn't I prepared myself for something like that? I was thinking all the negative and guilt-ridden thoughts that passed the time but did little to help our son or myself. The frustration of being stuck in bed still numb from the chest down didn't help either. Finally, around dinnertime, I had nagged a nurse enough and she wheeled my big bed into the NICU so I could see my son. Josh was there with a complete update; everything was stable and he was responding well to antibiotics. Overnight, Josh was in the nursery during feeding times and catching sleep between; always giving a kiss to Abe specifically from Mama and coming back with a positive update for me. To this day, I am unbelievably grateful that Josh was there to spend time with our son. It is a bond that is still incredibly strong five years later.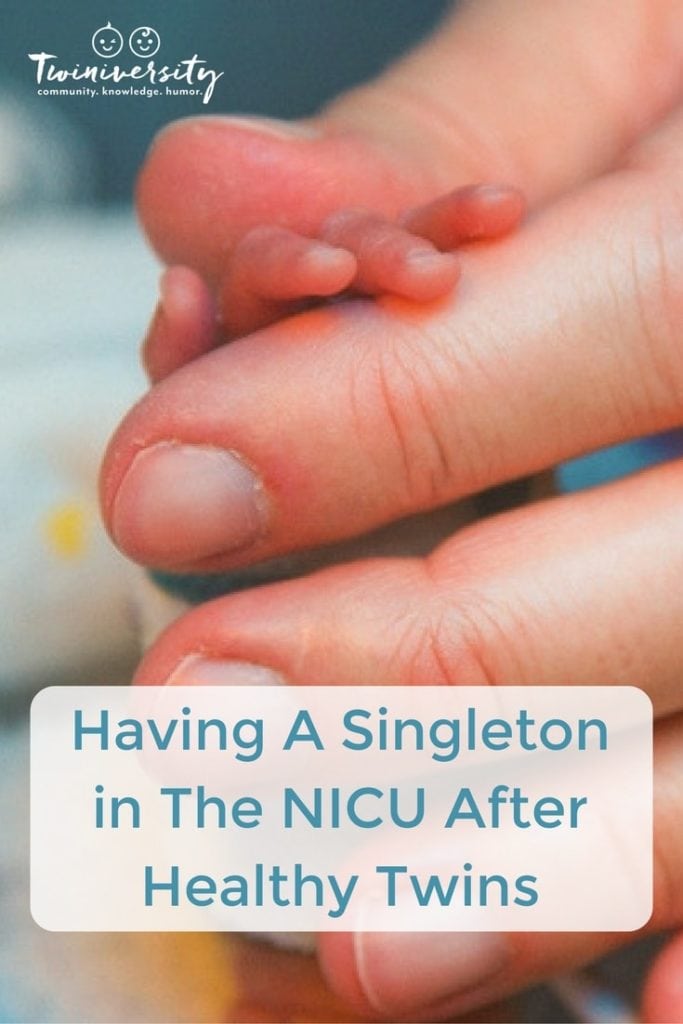 Visiting Abe the next morning while he and his dad 'talked baseball' was a memory that is forever close to my heart. It seemed just as fast as he had been evaluated and admitted into the NICU, he was being discharged, in a way. He was off oxygen and just needed to be in the NICU to receive his antibiotics, but we could have him in the room with us and we called our family to come visit. We were able to get him dressed without fear of unplugging wires. His big sisters got to call him by name instead of referring to my belly. Josh and I soaked up the extra help and sleep between feedings and check ups while we could get it, but almost all our talk was about our strong son and amazing daughters. After a three-day hospital stay both Mama and baby were discharged with a clean bill of health; whatever caused Abe's problem was not longer a concern and something the pediatrician could check at well baby visits.
Almost five years later and Abraham's health issues at birth are a non-issue with no lasting effects or concerns. And although we'll never get a complete explanation on what caused the breathing problem that consumed the first 24 hours of his life, it doesn't even matter to us. I doubt my husband even thinks of the time we spent with our singleton in the NICU, but every once in awhile I feel little pangs of guilt. In the end, I am thankful that his few days in the NICU are not a defining characteristic of his life. His claim to fame is going to be surviving childhood with two older twin sisters!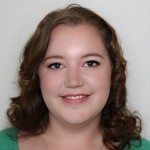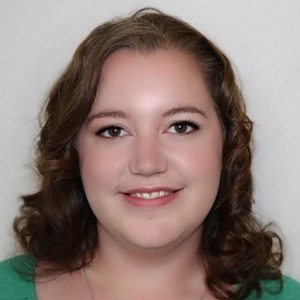 Leah Bryant is a stay at home mom of three, identical twin girls and a son. She is a proud Kansas native (insert favorite Toto quote here) and currently resides in the Kansas City metro area. Besides being constantly surprised by the wonders of raising twins and caring for her family, Leah's hobbies include cooking/baking, gardening, reading actual grown up books along with Dr. Seuss, and cheering on her favorite home-grown sports teams. Leah also meets the challenge of keeping up with Sonny, the newest member of the family. He is an American Eskimo dog the family adopted after he was rescued from a puppy mill. While Leah is active on most social media sites, you can find her family blog at http://twinsplusabe.tumblr.com/.
---
Related Articles
Services Available When Your Twins Are In The NICU