Last updated on September 18th, 2023 at 04:38 pm
I always start my story the same. I meet a new person, they see me with my twins, and the first sentence out of my month always seems to be, "We were going for a second baby and we got twins". Then I go on to say, "It was the one month I didn't want to get pregnant, and — somehow — here we are!"
There are days I just don't give myself enough credit, enough props, enough pride for being a mother of twins. Instead I worry, compare, and let the mixed feelings take over. I try to link it to how much sleep I got that week or if I got a night out with my husband, or if I'm waiting to hear back on a job.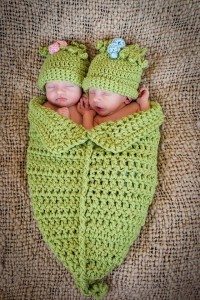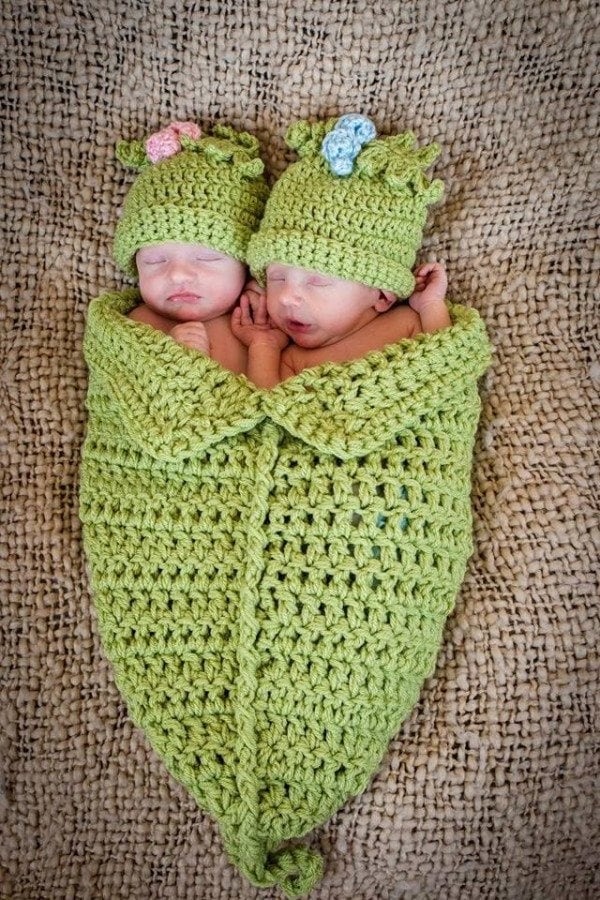 After nearly two years of telling the same old story, I'm starting to rethink what I really want to say. The story I really want to share is the path I was on changed, it impacted me hard, and it has taken me nearly two years to get that my mantra is, "You are meant to have twins".
I decided to put a call out to parents in my multiples club for their personal stories on having mixed feelings about raising multiples. I wanted to know if there was anyone else who was struggling with this new reality and if they had any tips.
One mother shared with me about the time she had the strongest mixed feelings. It was her first day on her own with her newborn twins. Her husband was returning to work after paternity leave and she was going to be left alone to care for the twins all day, and honestly, she wasn't really looking forward to it. The first time her husband called to say he had to stay at work late and she realized she was going to have to do the bedtime routine all by herself, she nearly had a panic attack. At that moment, she suddenly was not a fan of twins.
But after a few bars of dark chocolate she told herself, "I have come up with creative solutions my whole life. Surely I can come up with something for this." And she managed to come up with a very creative way to get the babies fed, bathed, and into bed — all on her own. And then she crashed onto her own bed! But she did it! And as she lay there (eating more dark chocolate) she told herself, "Never underestimate the power of your own creativity." It became her mantra. For in those moments when she was not a fan of having two babies to take care of at once, she reminded herself of her creative powers and figured out how to make it work.
A few weeks in after her first solo bedtime routine, she was in the grocery store with the twins. Of course, someone stopped to talk to her, and of course, they asked, "How do you do it?" And she told them, "I have no idea. I just do it." And before she knew it, I just do it became her second mantra. She wrapped up her story by sharing, "Yes, there are many days and many instances when I have no idea how I'm going to manage with twins. And those moments when my very mixed feelings threaten to overwhelm me, I remind myself that I've always managed to "just do it."
Another multiple parent shared her story of life with twins after a battle with infertility, how she often imagines what would life be like if she just had one, how much easier it could be — until her mantra became, "I would make the same choice again". She and her husband were blessed with twins after a battle with infertility, and when they say blessed they really do mean it. Their boys (now almost three) are fun, funny, and sweet. It is amazing to see their bond, and the way they play with their 1-year-old brother. However, at the risk of sounding ungrateful, they would be lying if they said they always enjoyed having twins. She reminded me that we parents of multiples — especially those of us whose children come after struggle with infertility — do ourselves a disservice by feeling that we must always love parenting our twins. Even parenting singletons is hard, and parenting twins comes with additional challenges.
She shared that one of her sons seems to be lagging behind in his development. Certainly this would be hard even if he were a singleton. However, because he is a twin, they have added concerns about separating him from his brother and the possible effects on his self-esteem that might come from being in a different grade level from his brother. She continued to share that they also never get away from fights about toys, and she has to wrestle two heavy toddlers into their car seats, rather than just one.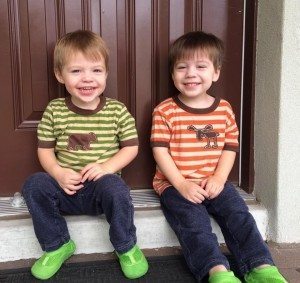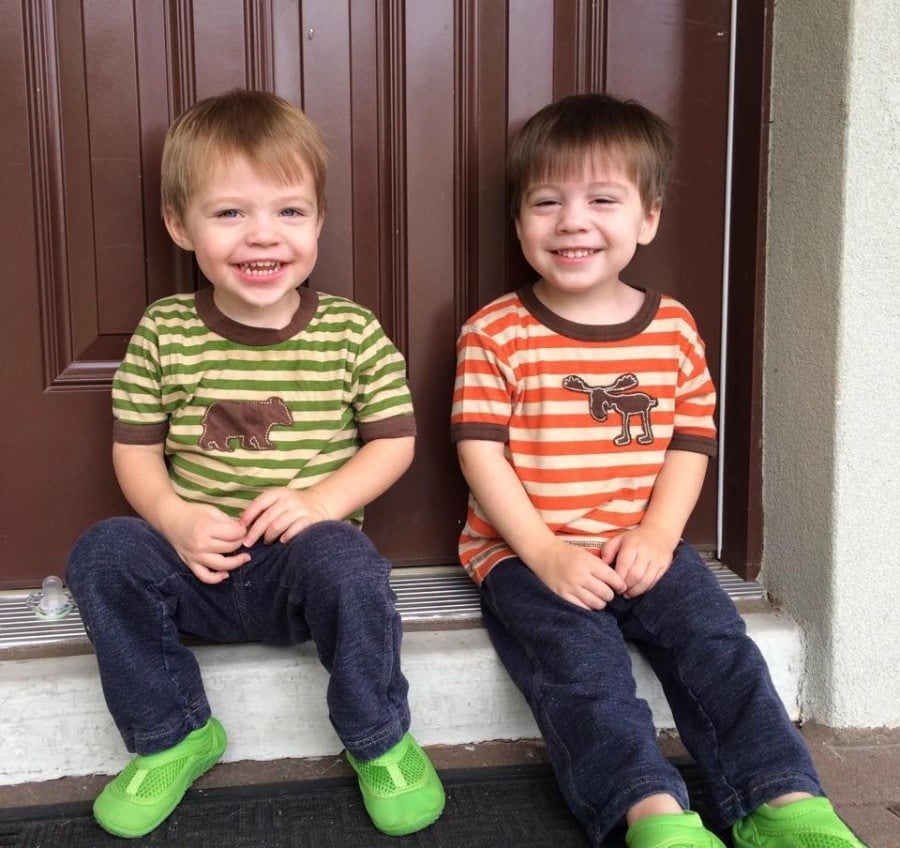 She attends a weekly story time at her local library, and many of the moms comment on how well behaved her boys are. After watching a mother stand back as her son wandered freely around the library, she realized "It's because I CAN'T let my boys roam. If one of them took off, I wouldn't be able to chase him, so I've kept a tight rein on them from day one." Because she had her twins first, she never experienced having their whole world revolve around one baby. The last few weeks of their couple-hood were spent, not in happy, excited bliss, but on modified bed rest at her mother's house.
Don't mistake her difficulties for ingratitude. Of course, it's impossible for her to imagine her sons as singletons. If she could go back to the doctor's office on the day they decided to transfer both embryos, she would still make that same decision again in a heartbeat. In many ways, she is so glad that her twins forced them to get over the "new parent" worries far more quickly than if they had one. She says "Dropped pacifier? Wipe it off; If we boiled those every time, we'd need 100. Germs? Well, he's been licking his brother, so we're probably OK." Her sons make her laugh so much. The games they come up with and the ways they play together are magical to watch. She and her husband always wanted many children, so when they were faced with infertility, having twins took some pressure off subsequent attempts because they already had two children (although they have since conceived on their own).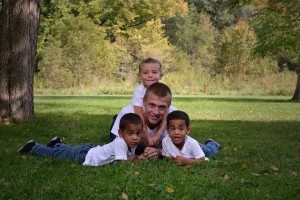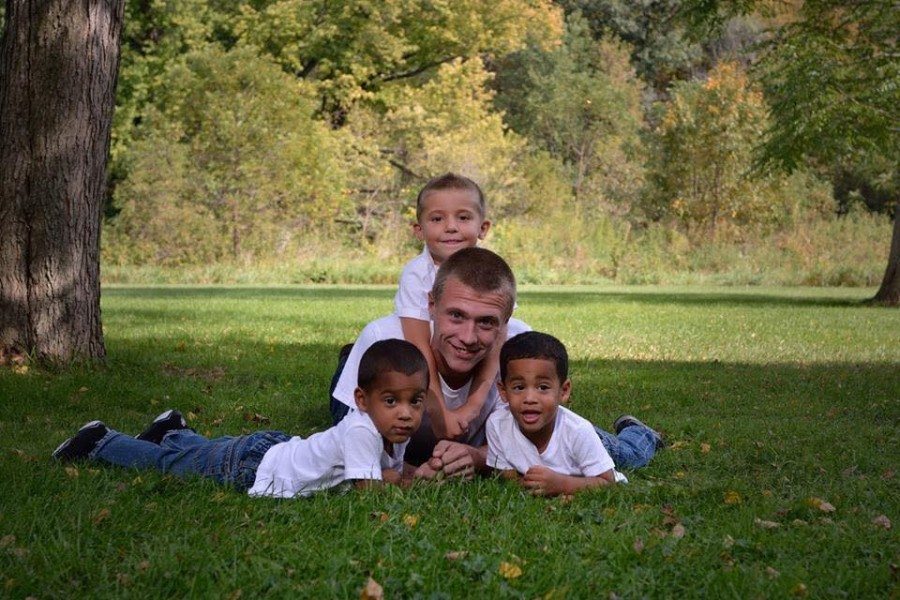 On hard days, though, it's difficult not to look at her friends with singletons without a twinge of jealousy (and subsequent twinge of guilt for feeling that way). Even though it's not always sunshine and roses, she loves her boys more and more and feels truly blessed to have twins. I loved how she added, if she ever feels like twins are too hard, she can just think of all those triplet and quad parents who must be shaking their heads at how easy she has it. Then she remembers her mantra, "I would make the same choice again".
And a final mother I heard from shared how life is getting better as the twins get older, yet she still has to spread her attention to the twins and her older singleton. As a mother of a five year old and 2 1/2 year old twins, she often found herself very conflicted about her situation. Everyone always would say, "You're so blessed," but for her it has taken the 2 1/2 years since the babies were born to warm up to the idea of enjoying and appreciating her situation with three kids. She says, "Whether us mothers go through infertility treatments or not, we are of course surprised when the ultrasound comes back telling us there's two babies." She had a lot of guilt feelings because she didn't really love her situation as a mom of three at the start. These were tough feelings to admit and talk about. She was shocked, depressed, and didn't know if she could ever "do" three kids well. She continued to share that this was a very tough transition in her life. The baby stage was hard for her anyway, like for many of us, so it has taken some time to get her feet under her and gain confidence in her ability to mother three. She shared how she often feels overwhelmed as a mother of three even still, now that the twins are 2.5 years old.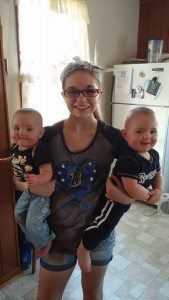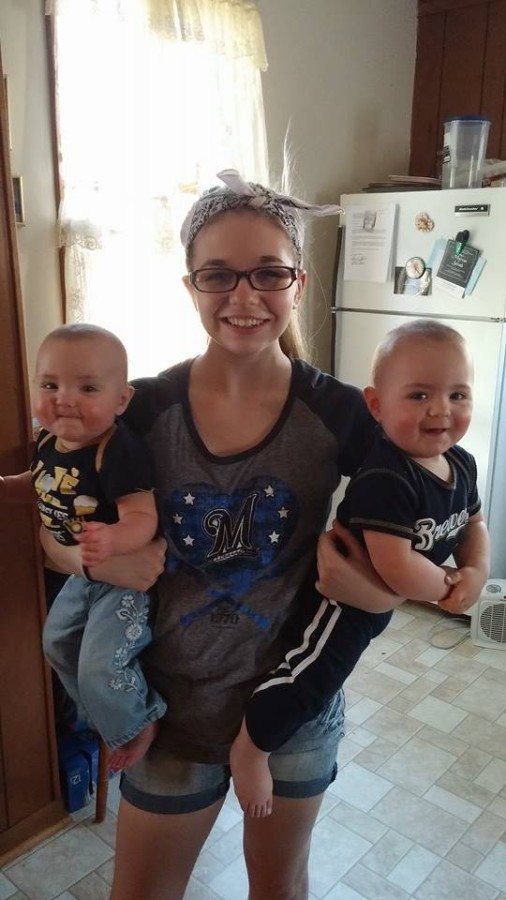 As the twins grow up, her mantra of "survive day to day" changed into "endure the marathon" of days dealing with tantrums, growing pains, "why?" times two and other battles. I love that analogy: marathon. She admits that, "Despite having feelings of tiredness, insufficiency, etc. on some days this marathon also makes me feel very strong too. As mothers of multiples, we are challenged to balance our time, conserve our energy for the next activity, and do our best with what we have, and in the end we are stronger and tougher. Some days might have us feeling down but on the whole I am stronger as a mother and a woman that can handle any challenge brought my way."
I think any of us can relate to many of these stories. As a mother who also went from one to three — and I can imagine many others would share — we often felt the same way. How are we raising twins, triplets, quads? We are just doing it. There will be mistakes. There will be successes. And if you need to, find your mantra. It is okay to let others know you are doing your best, that it is not all sunshine and roses, and that your dreams have changed.
The next time you are having mixed feelings about raising twins, ask yourself, "What can be my mantra be for making it through this part?" In a few years, you will look back at this stage you're in, and even though it's hard, my hope is that the story we share will have shifted to a story of pride, humor, and it was your mantra that made all the difference.
I want to send a special thank you to the three mothers of multiples who shared their story with me and allowed me to share it with you.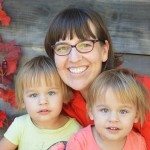 Victoria Worch loves being a mom of one plus twins. She is a writer for Multiplicity Magazine and twiniversity.com She recently returned to work part-time as an academic advisor for Chemistry and Biology students at Dominican University of CA. She is fueled by green tea, yoga, dark chocolate, and family trips to the coast.
You can follow her on Twitter, Instagram, or Facebook. On Monday, Wednesday and Friday, she posts photos of inspirational and mindful quotes written on her front entry way blackboard. Read more articles by Victoria. #blackboardquotes #cafevic