A MoM recently asked:
We will be sending our identical twin boys to preschool this fall and they are requesting "identifiers" to make it easier for the staff and other students to know who is who. What have others done since we are looking for ideas?
Here's what our Twiniversity fans had to say:
– We cut our girls hair different but I wouldn't do identifiers. People can't still tell them apart even in different clothes, hair cuts, and shoes. Let them get to know them and hear there voices.
– I have boy/girl twins but work in a preschool. I have had identical twins wear different colored tennis shoes. It was enough that we could tell them apart without making them feel different. We did eventually get to know who they were without checking though. I think sometimes they got annoyed when people were always asking which one they were so it was nice to have something like that.
– My boys have different colored shoes which is how other kids tell them apart. We never dressed them exactly alike, either. Anyone who puts a little effort into it, though, can tell them apart. Their eyes are just a little different, hair and face shape.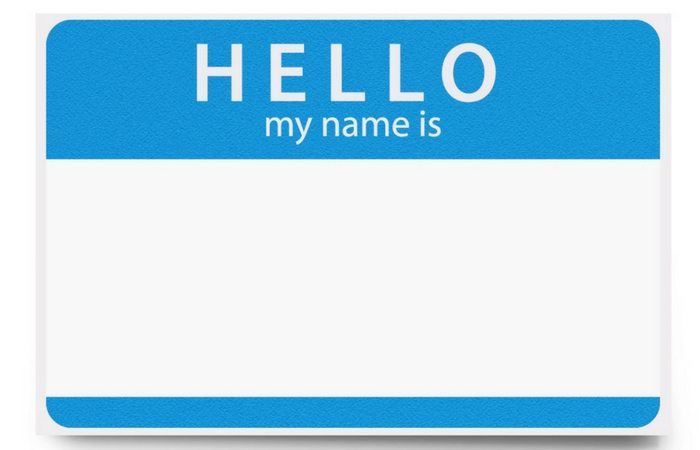 – My boys aren't identical but when they were young dressing them in the same outfit but different colors was kind of a thing. I tended to put Taden in green and Tyler in blue. We also put a "hello my name is ____" sticker on their backs.
– I have identical girls and when they started preschool in August I bought different color clothes for their first few weeks. Like pink/purple shirt and same pants, blue/green dresses, etc. I also sent different color cups just to make things easier.
– Jordan's favorite color was blue and he wanted blue everything. That pretty much settled it for me. Whoever is in blue is Jordan so the other must be Josh. They are now almost 19 years old and Jordan is still wearing everything blue, down to his Nike's and bedroom walls!
– I will be sending my girls in fall as well. I'm thinking about using a rubber bracelet. Getting 2 different colors and a few just in case they are lost or damaged. I think it is easier and puts them in charge in a way. I will give them each a choice of colors, not same of course, and go from there.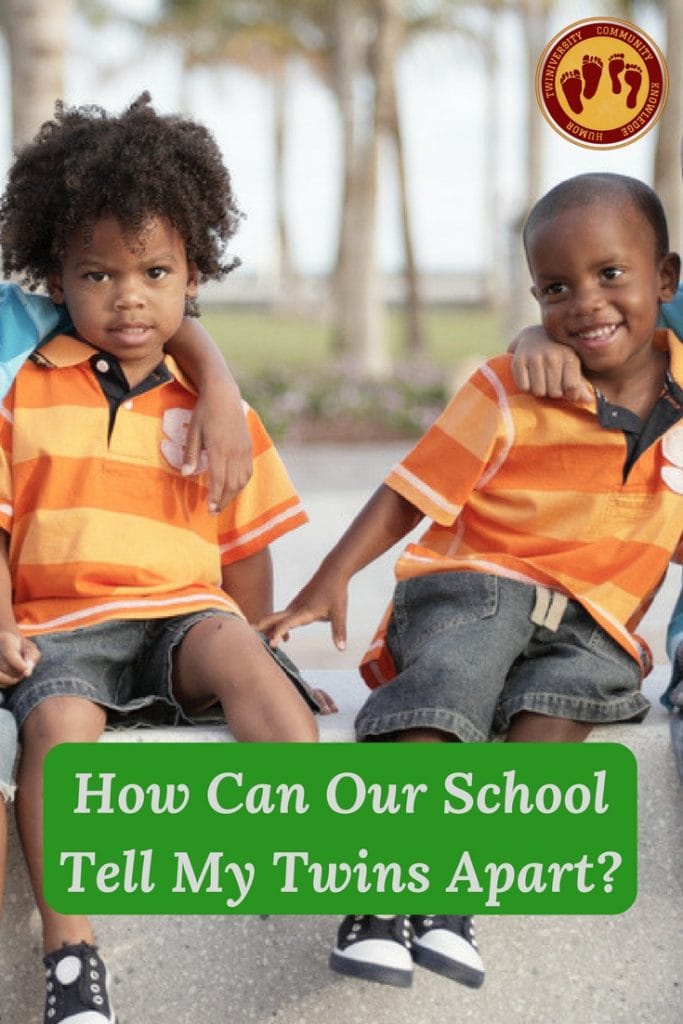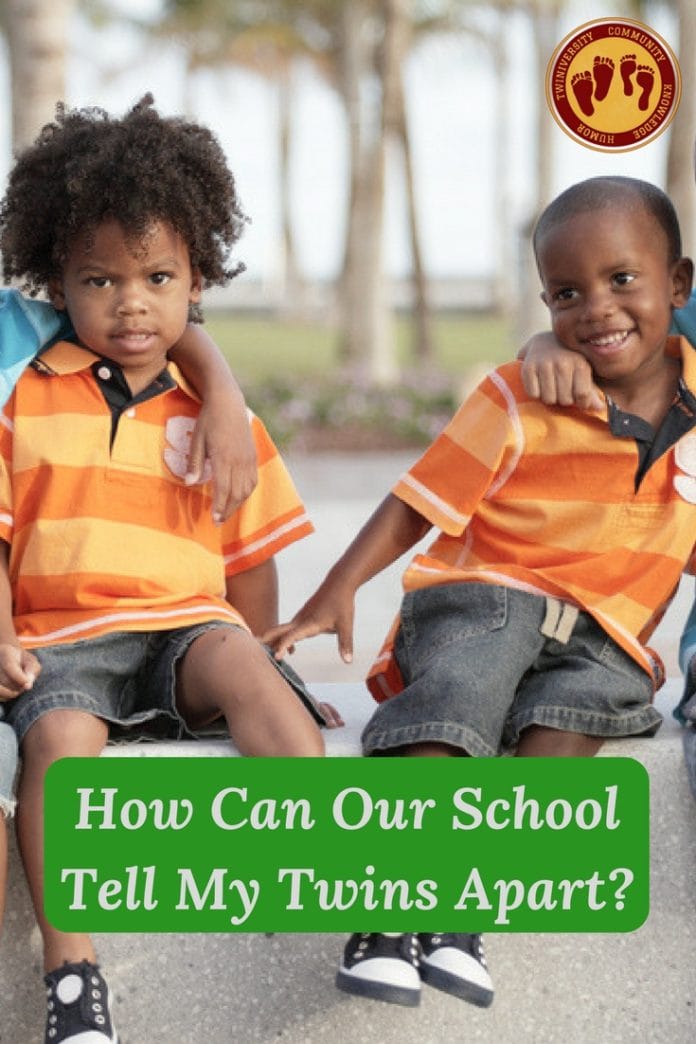 – My boys are always color coded, red and blue. For the beginning of preschool I jokingly carved 'S' and 'B' on top of their heads (Sam and Bobby). It was a huge hit, they couldn't change clothes and fool others, and we repeated it many times throughout elementary school.
– With our first nursery school we used different color socks. Now we do different color shoes.
– We use different hair cuts and styles!
– They stuck a sticker with their names on their backs!
---
Related Articles
---
The rate of twin births has risen 79 percent over the last three decades, and continues to increase. A mom of fraternal twins and a national guru on having two, Natalie Diaz launched Twiniversity, a supportive website with advice from the twin-trenches.
What to Do When You're Having Two is the definitive how-to guide to parenting twins, covering how to make a Birth Plan checklist, sticking to one sleep schedule, managing double-duty breastfeeding, stocking up on all the necessary gear, building one-on-one relationships with each child, and more.
Accessible and informative, What to Do When You're Having Two is the must-have manual for all parents of twins.
---
Whether you're a twin parent in the big city surrounded by scores of resources, or a triplet parent out in the country with no one around for miles — our multiples parenting forums are for YOU! Sign up for FREE and connect with people who are just like you — parents of multiples looking for advice, parenting tips, or even just people to chat with who will understand what you're going through. Our forums are open to people all over the world and we offer scads of specialty rooms to find others who are going through the exact same thing as you. Check it out today!
---
Twiniversity is the #1 source for parents of multiples and we are growing faster every day!
Find us all over the web:
Or contact us by email at community@twiniversity.com