In our Season 3 finale of the Twiniversity Podcast, "Preeclampsia After Delivery", Nat chats with twin mom Karlie Watkins about her experience with postpartum preeclampsia, a condition that a lot of pregnant moms don't know to look out for after delivery. Learn the symptoms and get educated on this life-threatening postpartum condition.
Sponsored by It's You Babe and Cord Blood Registry. (Use the code DUO2 for special twins pricing through Cord Blood Registry.)
We'll be back with Season 4 on April 15th!
Click below to stream the podcast directly on this post, or click here to subscribe and download to your phone on iTunes. Please consider leaving us a review on Apple Podcasts to help other twin parents find us!
Preeclampsia After Delivery
---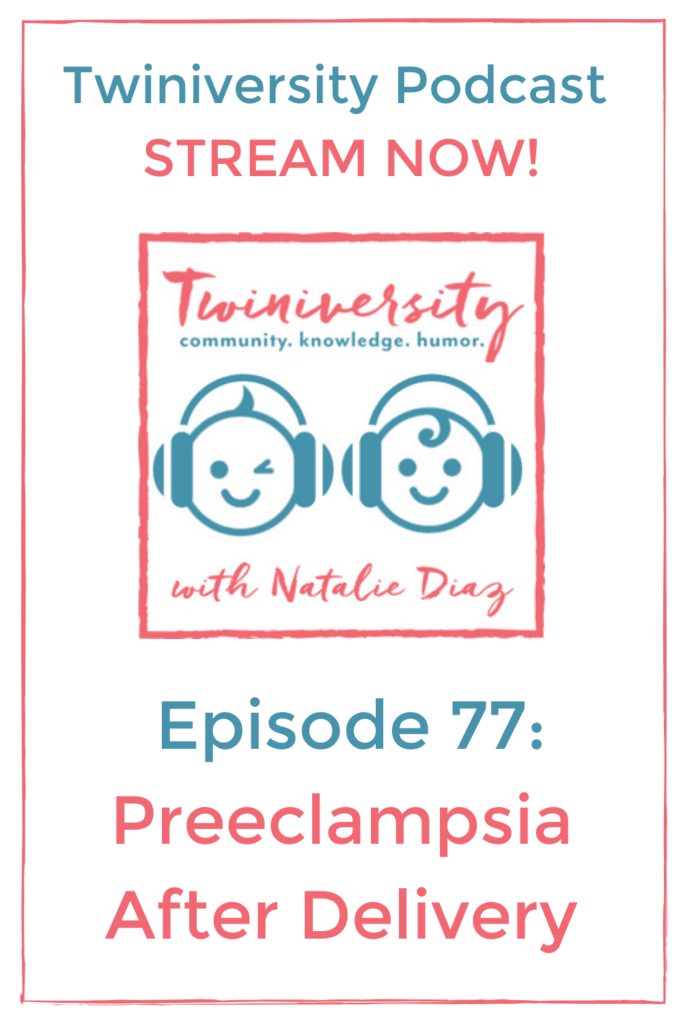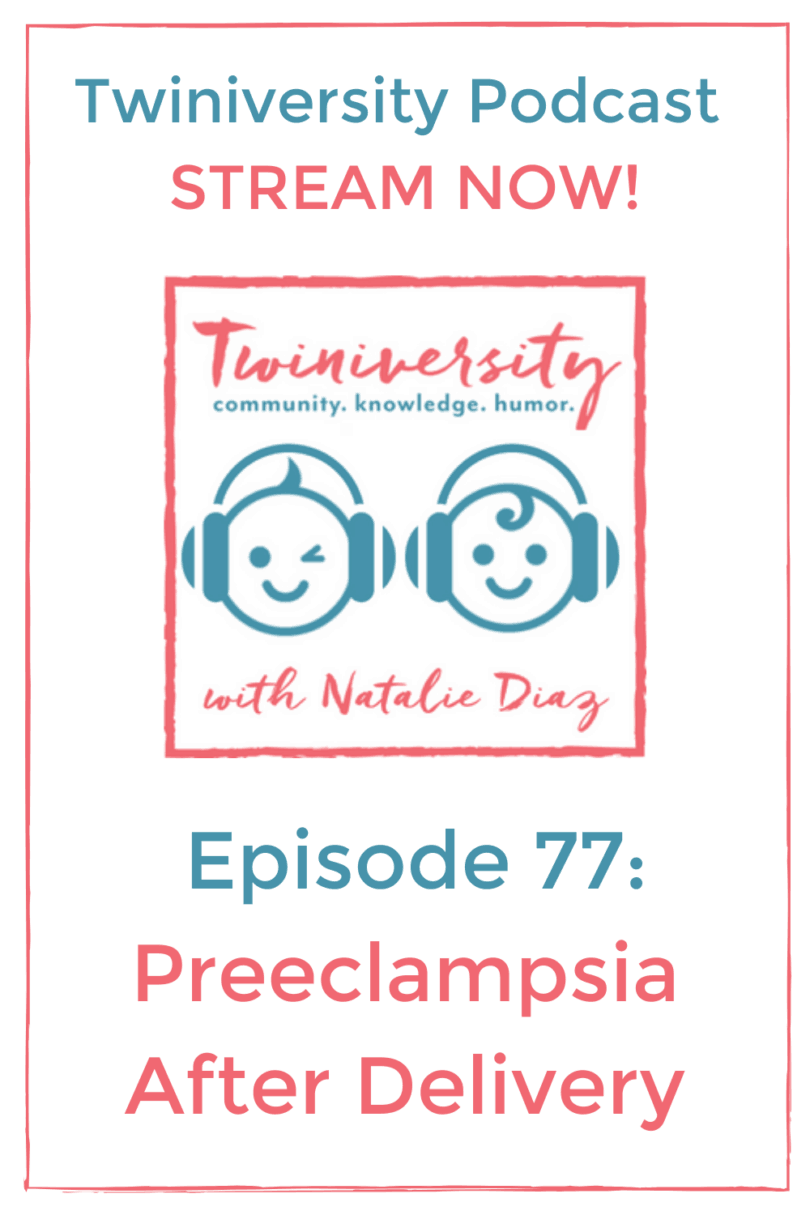 Karlie Watkins is a teacher and mom of 3 under 2 from Ontario, Canada. In July 2019 Karlie welcomed fraternal twins, Maxton & Kennedy. After being discharged from the hospital she returned two days later due to a spontaneous loss of sight. She was diagnosed with her second episode of postpartum preeclampsia. Not sure if you want to mention info about postpartum preeclampsia here. Postpartum preeclampsia is a rare condition that occurs when you have high blood pressure and excess protein in your urine soon after childbirth. Preeclampsia is a similar condition that develops during pregnancy and typically resolves with the birth of the baby. Most cases of postpartum preeclampsia develop within 48 hours of childbirth. However, postpartum preeclampsia sometimes develops up to six weeks or later after childbirth. This is known as late postpartum preeclampsia. Postpartum preeclampsia requires prompt treatment. Left untreated, postpartum preeclampsia can cause seizures and other serious complications (click here for more details.)
Related Articles
What if I have preeclampsia and HELLP syndrome?
Postpartum Eclampsia Almost Took My Life
Contact Us
EMAIL community@Twiniversity.com
VISIT Twiniversity.com for tons of free twin tips!
FOLLOW us on Facebook, Instagram, Pinterest, YouTube, and Twitter.