Last updated on September 3rd, 2023 at 07:38 am
It was a Tuesday afternoon and my head was pounding, it had been pounding for days. I emailed Chris (my husband) to tell him that I would be going to the ER when he got home from work. I popped a Tylenol and got through the rest of the day.
Just before 5:00 pm I kiss everyone goodbye and tell them I will be back soon, not realizing soon meant more than a few days. I also tell Evie (our oldest daughter) that I am fine, I always have to tell her that when I'm going to the doctor. It's been almost two years but Evie's memories of me leaving in an ambulance after my eclamptic seizures are still vivid.
I grab a quick bite to eat on the way and get to the ER just before 6:00pm. Getting triaged can take a bit of time but I'm in no hurry. When I'm called into triage I go through the usual steps – blood pressure check, temperature, allergies, describe symptoms etc. The nurse had my folder ready to go when I decided to ask something I have been contemplating for months – what do I do if I need mental help? The nurse is kind when she describes the steps to getting help then proceeds to add more notes to my file. My patient status has officially changed and I am now waiting for a mental health nurse.I fight back the tears while I head back to the waiting area. I am finally seeking the help I need and it's scary and overwhelming.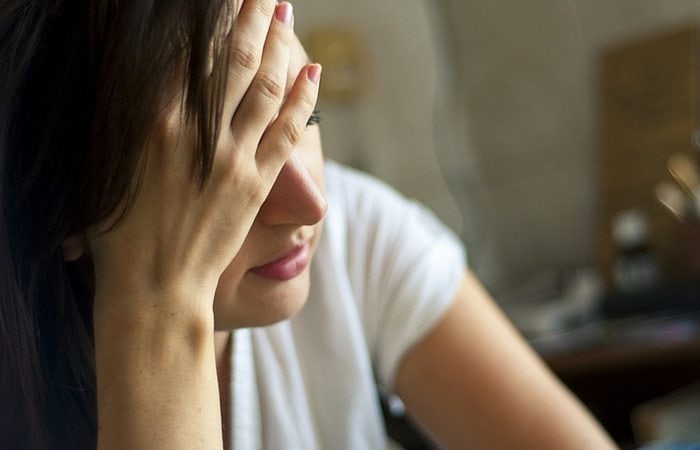 So many people would wonder why I even need mental help. I have a wonderful husband, three healthy children and an amazing support system of family and friends. I have a roof over my head, a vehicle to drive and money in the bank. Depression can plague anyone at any stage of life. Postpartum depression is way more common than anyone wants to believe and even more common following a multiples birth.
I get called in by the mental health nurse so he can assess me. I instantly burst into tears while telling him why I am there. I tell him how angry I am, how much I yell at my children, how distant I am with my husband and family and how emotionally shut down I feel. I talk about how I almost died when the twins were only eleven days old, I always wonder if I have ever truly dealt with that trauma.
I am now assessed, I have depression. The nurse thinks I will benefit most by being admitted and treated as an inpatient, outpatient therapy can take weeks or longer. I wipe my tears, compose myself and return to the waiting area. I email my parents and Chris, I need to know that everyone and everything will be taken care of if I stay in hospital for a few days. I know I can count on my family. I am confident that I can spend the next few days concentrating on me. I know I will miss everyone but I need to take care of myself.
I finally get to meet with the medical doctor and I tell him that I am ok with being admitted. The paperwork is filled out, I sign everything and by 2:00 am I am resting comfortably in my bed in the acute mental health unit.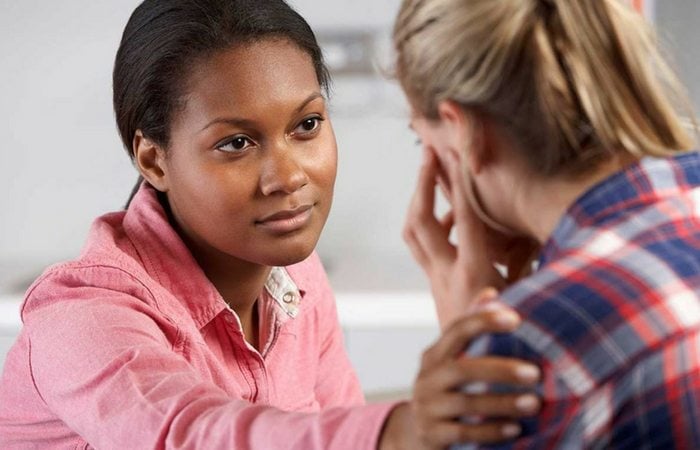 Wednesday is a bit of a waiting game since the psychiatrist is off for the day. I wander the halls and get comfortable in my surroundings. There are a lot of organized activities to keep me busy, I participate but feel a little uncomfortable. The nurses are friendly and helpful but I can't help but feel like I'm in some kind of unknown limbo. The medical doctor checks in with me in the evening with regards to my headaches, she feels the tension in my neck and firmly believes the headaches are stress related. I pop some Tylenol, grab a hot pack and settle in for the evening.
I worry that I'm going to break down again when I get called in to meet the psychiatrist on Thursday but I'm amazed by the sense of calm I feel when I'm speaking with him. Based on my long term history, the doctor determines that my depression is situational, which means he believes that it won't be long term. I am told about different avenues to take to tackle my emotions, coping techniques and possible antidepressants to take. I am a little uneasy about taking medication since I have heard the short term side effects can make it hard to function, I have three small children to look after, I need to be able to function. The doctor leaves me with my thoughts and says medication may not be the best option for me, but it could also be beneficial.
I engage in some more activities and spend a lot of time in my room reading. When I see the psychiatrist the next day, I let him know that I have decided to try a low dose medication to hopefully help take the edge off.
The first day on the medication wasn't too bad, I just have some mild nausea and am hopeful that the side effects will stay minimal. The second day I still just feel mild nausea until later in the afternoon. My husband calls to tell me Evie really wants to see me, so he comes to get me for a short outing with the family. I feel like I'm in a hazy tunnel and I have a major panic attack while we are out. That night the symptoms persist and I have severe nausea which leads to a restless night. I decide the medication definitely isn't going to work for me, the psychiatrist agrees. I get to stay one more night to be sure the medication is out of my system.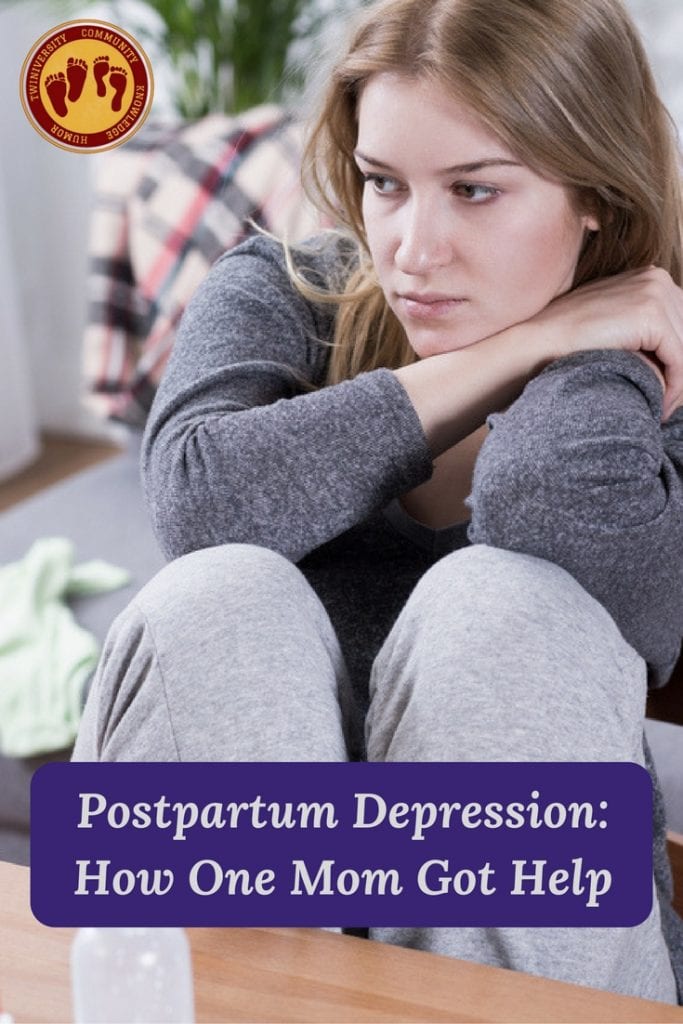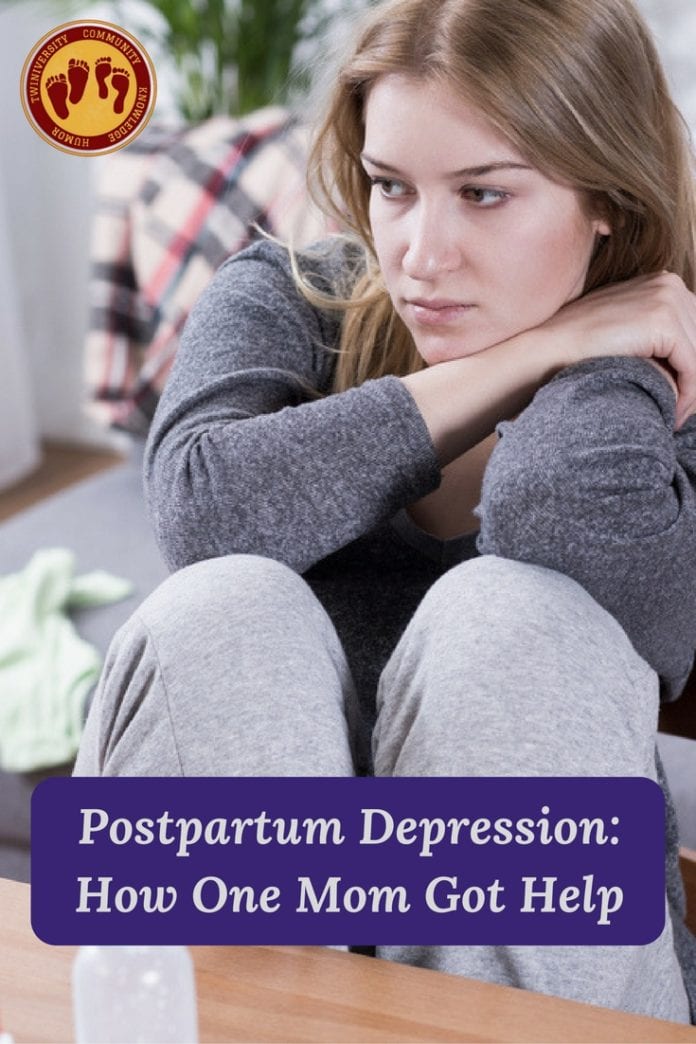 It's Tuesday, I've been here a full week. I have a new sense of calm and I am ready to go home. I can honestly say that I didn't feel ready to go home until this day. I missed my family desperately all week but I didn't feel mentally ready to get back to all my responsibilities. My few sessions with the psychiatrist helped me more than I would have expected. The activities and relaxation classes helped bring my stress and anxiety levels down. I have a new calmness that I haven't felt in months, or even longer. I think the most beneficial thing for me though was being responsible for only myself, I desperately needed that.
I feel no shame for checking myself in here, I am strong, I was just lost somewhere in an overwhelming world. I want to be a better mom, a less angry mom, a more patient mom. I want to be a better wife, a more emotionally available wife, a more loving wife. I will get there, it will be a journey, but I will get there. I have realized the importance of taking care of me, taking time to myself to recharge and recognizing when I need to do that. I will continue to see a counselor to help navigate this wild ride and I have a prescription for ativan for the days that it all gets a little too overwhelming.
I strongly encourage any of you that are feeling extreme anger, sadness or other strong emotions to seek help wherever you can, you don't need to exist in a depressive state. Sometimes all it takes is one step in the right direction to start down the road to feeling better. Your mental health is so important for you and everyone around you. Be strong, be healthy.
All content on this Web site, including medical opinion and any other health-related information, is for informational purposes only and should not be considered to be a specific diagnosis or treatment plan for any individual situation. Use of this site and the information contained herein does not create a doctor-patient relationship. Always seek the direct advice of your own doctor in connection with any questions or issues you may have regarding your own health or the health of others.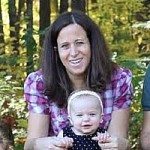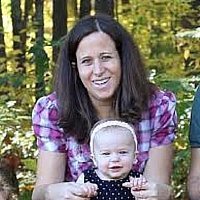 Christine Johnson is a military wife and stay at home mom to a teenager and one year old twins. Before becoming a mom, Christine was employed in the auto industry and had a passion for anything automotive related.
---
Related Articles
---
Are You a New Twin Parent?
Check out Natalie Diaz's book:
"What To Do When You're Having Two
The Twin Survival Guide From Pregnancy Through the First Year"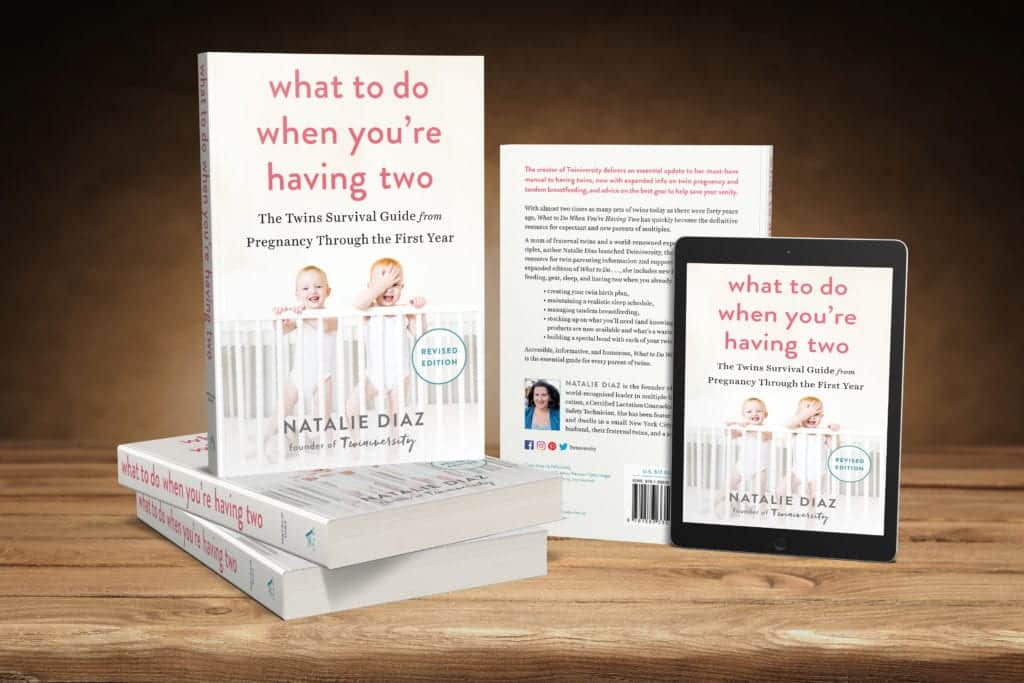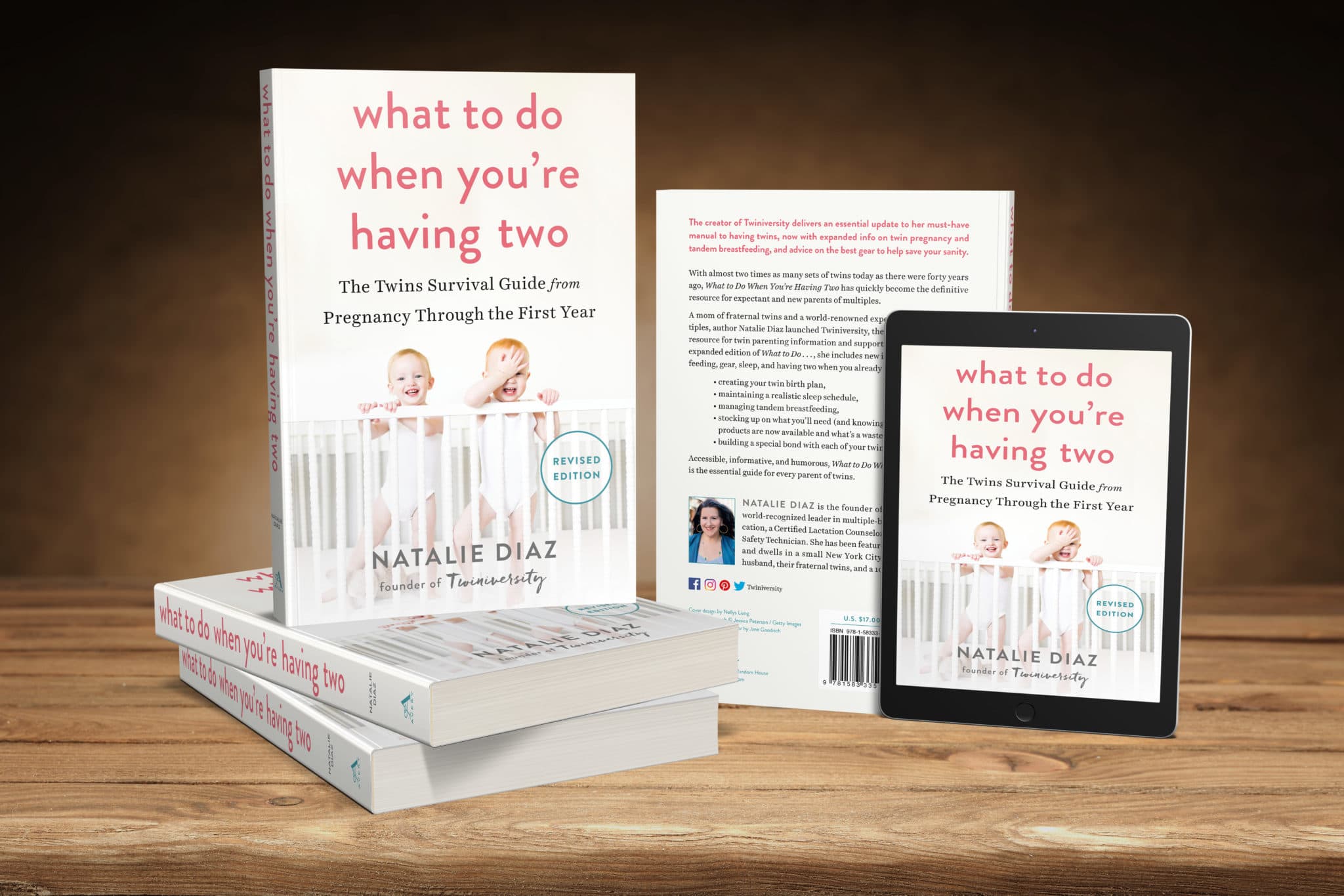 In What to Do When You're Having Two: The Twins Survival Guide from Pregnancy Through the First Year, national twins guru and founder of Twiniversity (and twin mom herself!) Natalie Diaz provides a no-holds-barred resource about life with twins, from pregnancy and birth all the way through your duo's first year of life.
---
Have you taken your expecting twins class yet? We offer a great class on demand so you can take it on your own schedule! There are so many video modules covering everything from your twins' baby registry to your first week at home with twins! Sign up today to get started before your twins arrive.
---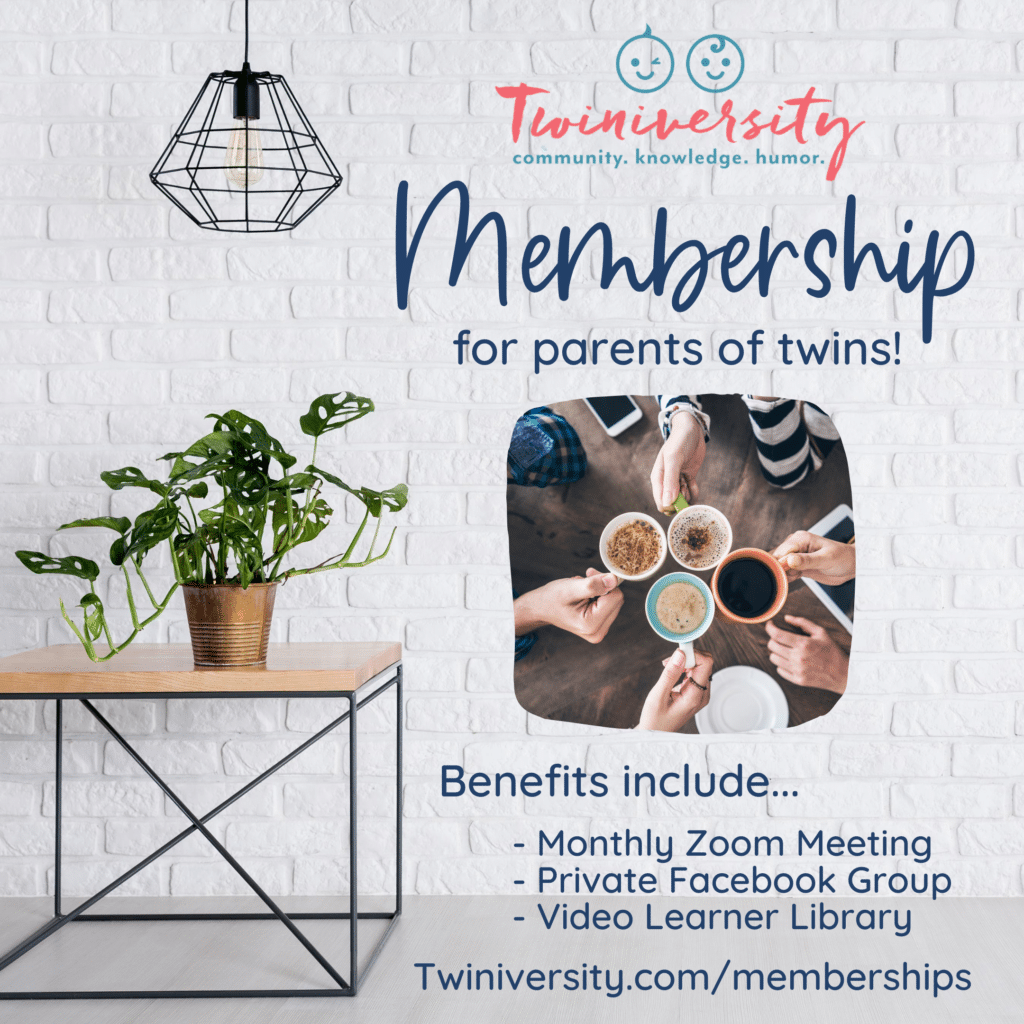 Need some twin parent friends? Get the support you need with a Twiniversity Membership. Benefits include a monthly twin parent club meeting on Zoom, access to a private Facebook group just for twin parents, and a video library of twin parenting lessons. Visit Twiniversity.com/membership to join today!
---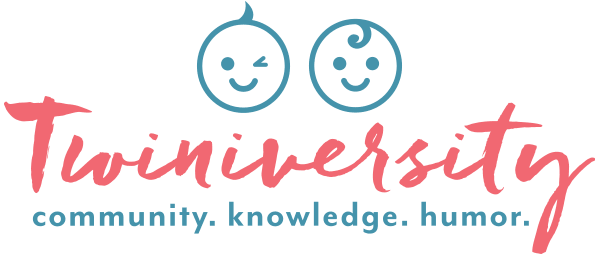 Twiniversity is the #1 source for parents of
multiples, and we are growing faster every day!
Find us all over the web:
Or contact us by email at community@twiniversity.com