Last updated on September 8th, 2023 at 08:34 pm
When tragedy strikes, it's very difficult to know how and when to share the news with our children. The age and maturity level of your child will play a big factor to determine if/when you share tragedies with your kids. We've gathered resources below to help you make the best decisions for your children. This list will be updated as more resources are found. To contribute resources, email community@Twiniversity.com.
Explaining the News to Our Kids, Common Sense Media
Helping Children Cope in Unsettling Times; Tips for Parents and Children, National Association of School Psychologists
How to talk with your children about anti-Semitism, PJ Library
Responding to Crisis, Jewish Education Center of Cleveland
Strategies for Talking and Listening, PBS: Talking with Kids about News
Toolkit for "When Bad Things Happen", Southern Poverty Law Center
When Bad Things Happen, Be a Helper, Southern Poverty Law Center
When Bad Things Happen, Southern Poverty Law Center
Anxiety and PTSD, how to identify in students
Talking to kids about Pittsburgh and Anti-Semitism (Handout)
The National Child Trauma Stress Network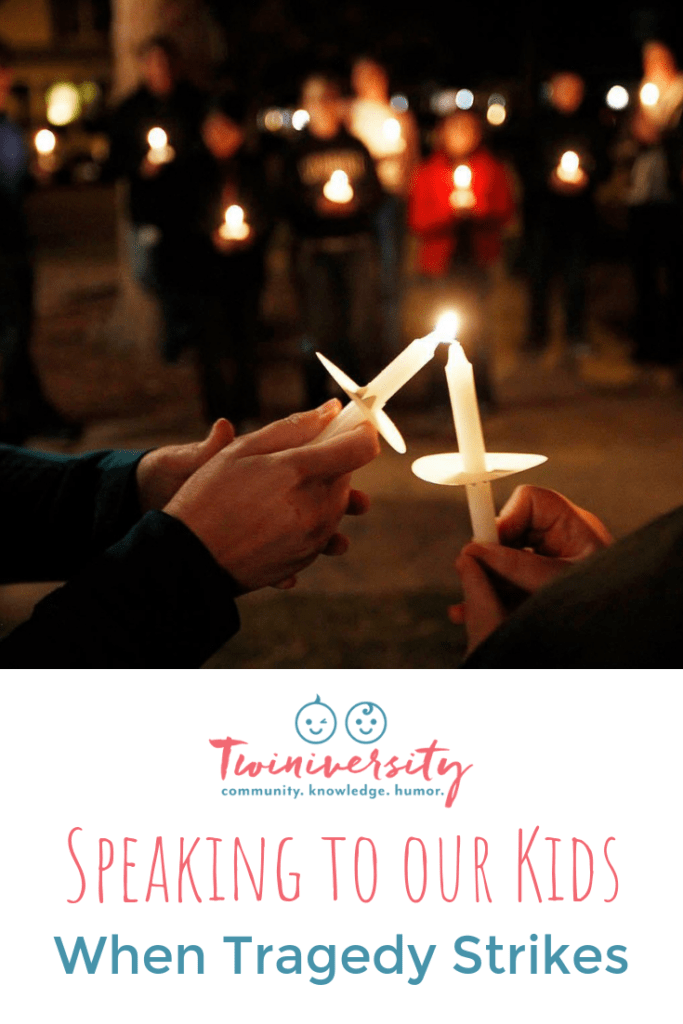 ---
Got twins? Us too! The Twiniversity Podcast with Natalie Diaz was created BY parents of twins FOR parents of twins, from your pregnancy days through your twin's teenage years, this podcast covers it all. It's all about parenting twins, offering plenty of strategies for making life better, parenting hacks, and of course, humor. We are laughing WITH you every step of the way.
---
Parent-to-Parent Mentorship Program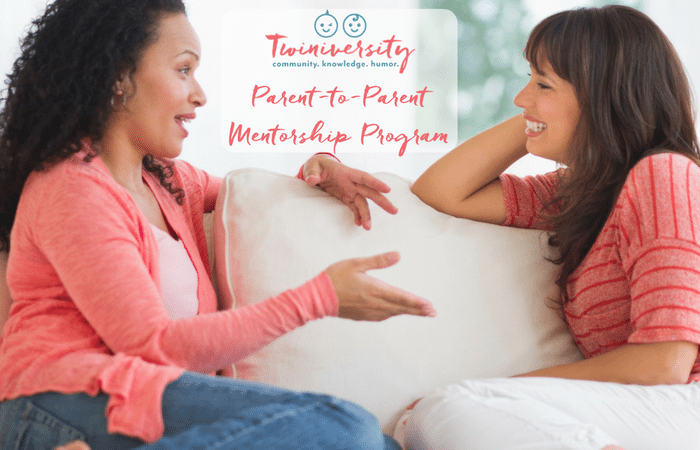 Are you looking to connect with an experienced parent of multiples who has been in your shoes? Do you want to feel supported, guided, and heard as a new parent of multiples*?
Or, do you love offering advice and tips to new parents of multiples*? Would you love to support, guide and listen to a soon-to-be or new parent the way you wish someone was there for you?
If you said, "YES!" to any of those questions, then the Twiniversity Parent-to-Parent Mentorship Program is perfect for YOU!
We are looking for parents of multiples from around the globe who want to be matched up with a parent mentor, or who want to BE a parent mentor. We'll be matching up moms with moms and dads with dads from all over the world to get personal support in this crazy life of multiples parenting!! All you have to do is complete a simple application form and we'll do the matchmaking! And the best part? The program is totally FREE! There are no fees to take part in this program.
---
Are You a New Twin Parent?
Check out Natalie Diaz's book:
"What To Do When You're Having Two
The Twin Survival Guide From Pregnancy Through the First Year"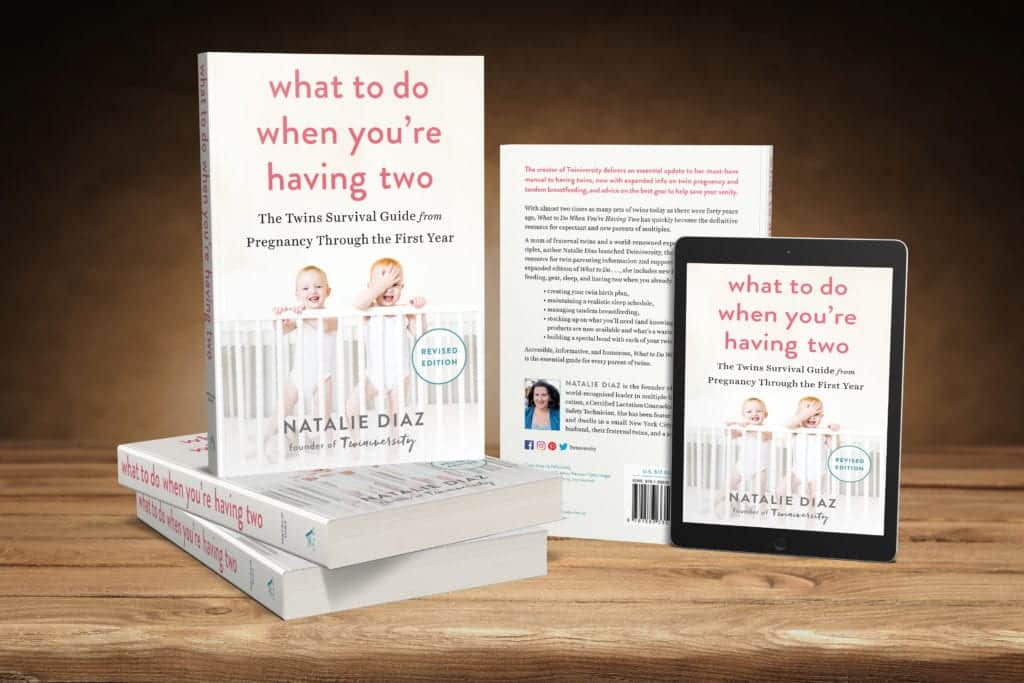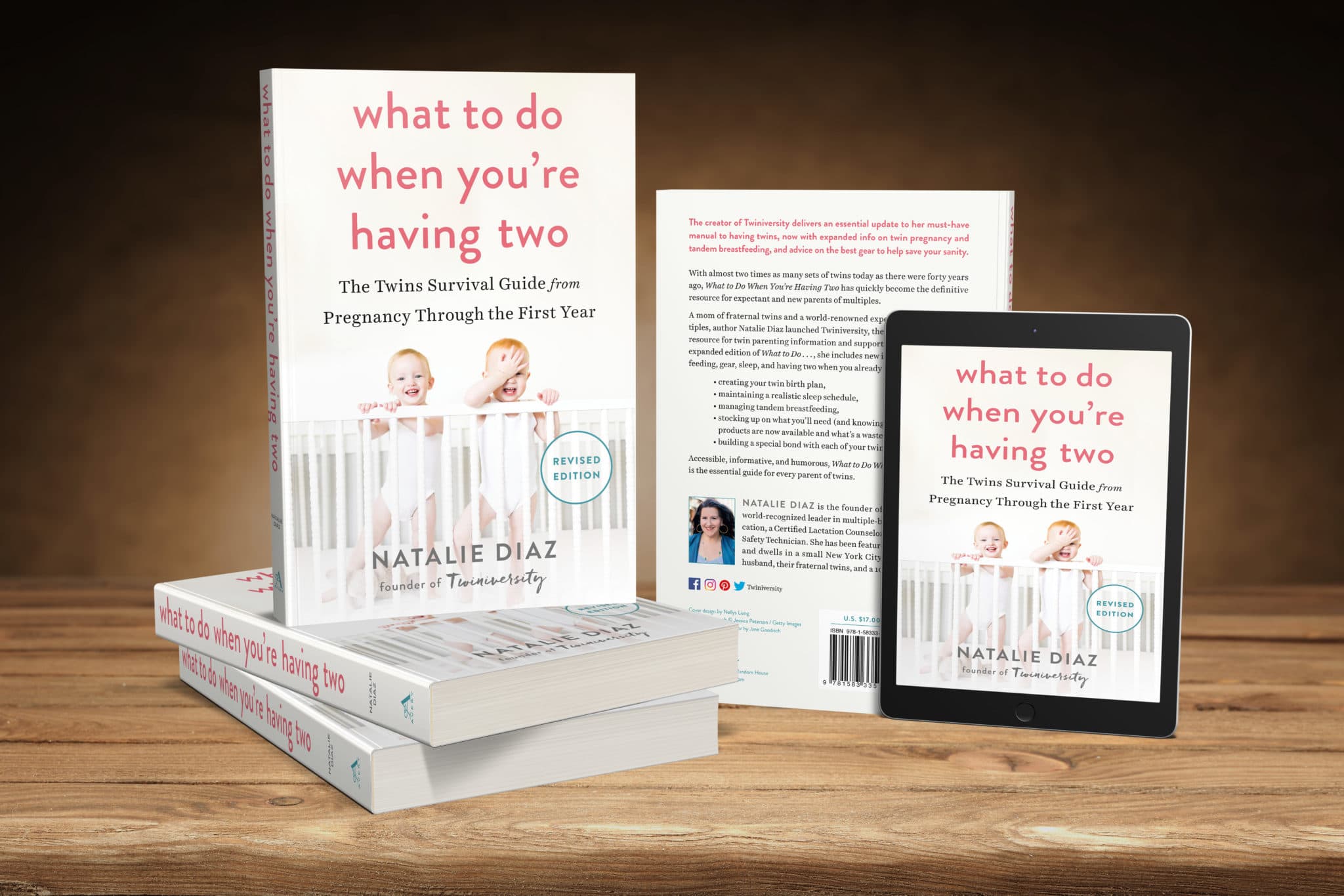 In What to Do When You're Having Two: The Twins Survival Guide from Pregnancy Through the First Year, national twins guru and founder of Twiniversity (and twin mom herself!) Natalie Diaz provides a no-holds-barred resource about life with twins, from pregnancy and birth all the way through your duo's first year of life.
---
Have you taken your expecting twins class yet? We offer a great class on demand so you can take it on your own schedule! There are so many video modules covering everything from your twins' baby registry to your first week at home with twins! Sign up today to get started before your twins arrive.