Parenting is a journey filled with many successes, but it is often the challenges that we remember most; what we obsess over and allow to take up space in our minds. For those of us who are tackling parenting on our own, it is important to remember that it is possible to stay sane, and remaining organized will help to do that. Below are some tips to help stay organized while single parenting multiples.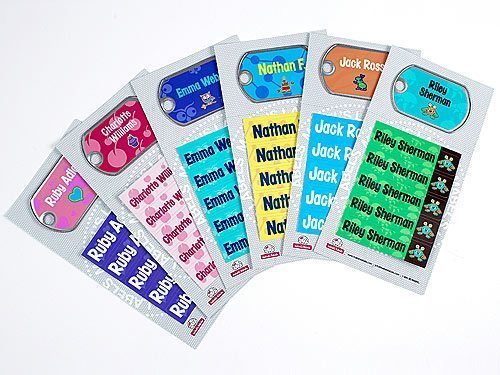 Label, label, label
After bringing home identical twins, I was pretty convinced that I would be able to remember what belonged to whom and which bottle was which. But, after little sleep and a toddler running around in addition to newborn twins, I realized that I just could not remember the little things, and that in admitting that, I was not, in fact, less of a mum.
I ordered some personalized waterproof labels with each of the girls' names on them, and then just went to town. I labeled everything that was individualized for them, and almost never had to worry about feeding a baby the wrong bottle.
Twiniversity tip: We are HUGE fans of Mabel's Labels for your twins!
Prep, prep, prep
Admittedly, when the girls first came home and would finally fall asleep at night, I would want to collapse on the couch and start a Netflix marathon, but this is the ideal time to prepare for the next day. Even now that the girls are older, I use any sleep time to get ready for what's coming up next, even when I am truly exhausted and cannot wait to climb into bed.
With kids, you never know what awaits you, so taking those few minutes to keep calm and get organized will help to keep you from feeling like you are only treading water, waiting for the inevitable chaos. I always made sure to have a well stocked diaper bag by the front door, ready to go in case of emergency or just a trip to Starbucks. I also used this time to wash and prepare bottles, get meals and snacks ready, and even prep the stroller for our next outing.
I have always had to plan ahead to avoid standing in front of my closet every morning trying to decide what to wear. When you are prepping for your kids, consider prepping for yourself too. It may take five minutes to grab an outfit for the next day, but not having to plan anything when possibly sleep-deprived will make all the difference in the world. I still plan my outfit the night before in addition to the kids' and there have been many a morning that I have appreciated having the forethought to do so.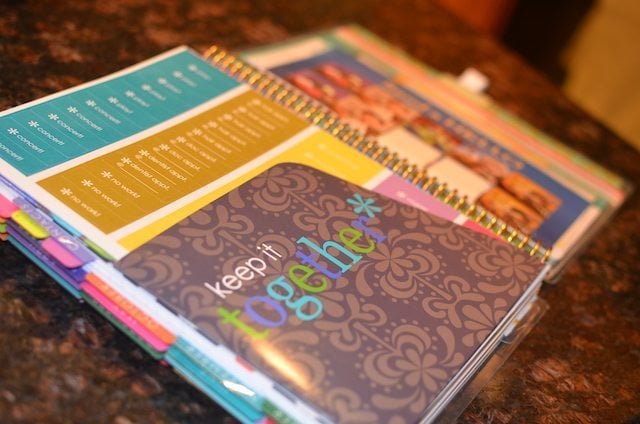 Write, write, write
Managing three little people and all of their appointments and needs in addition to my own has pretty much proved the theory that baby brain lasts long after delivery. If I forget to write something down, it just will not happen. There may be a small nagging feeling following me around, but it is doubtful to go beyond that. I have resorted to writing down every little thing, including even the one or two items needed at the grocery store to avoid standing in the middle of the store, staring bewilderedly about as countless other people manage to actually put items into their carts. In social work, we always say that if it is not written down, it did not happen, but in parenthood I believe that it if is not written down, it will not happen.
Particularly after the girls' premature births, there were constant therapy and doctor appointments, and it would have been hard to keep track of each girl's dates, their big brother's soccer classes, and other meetings and schedules had I not written it down. Pinterest has some amazing ideas for family planners that will definitely come in handy as the kids start elementary school and have even more packed schedules.
Plan, plan, plan
As a single parent, we have extra things to think about in addition to the fact that we are already outnumbered by our children. The best way to stay organized with multiples is to plan ahead, and for any number of events. There have been times where my day at work does not go nearly as smoothly as planned, and I get home late. Having frozen meals or leftovers that are ready to be warmed up and eaten have been a lifesaver on late or busy nights. Planning ahead for babysitting is essential as well. After all, you are doing the job of two people, so a night off is well deserved!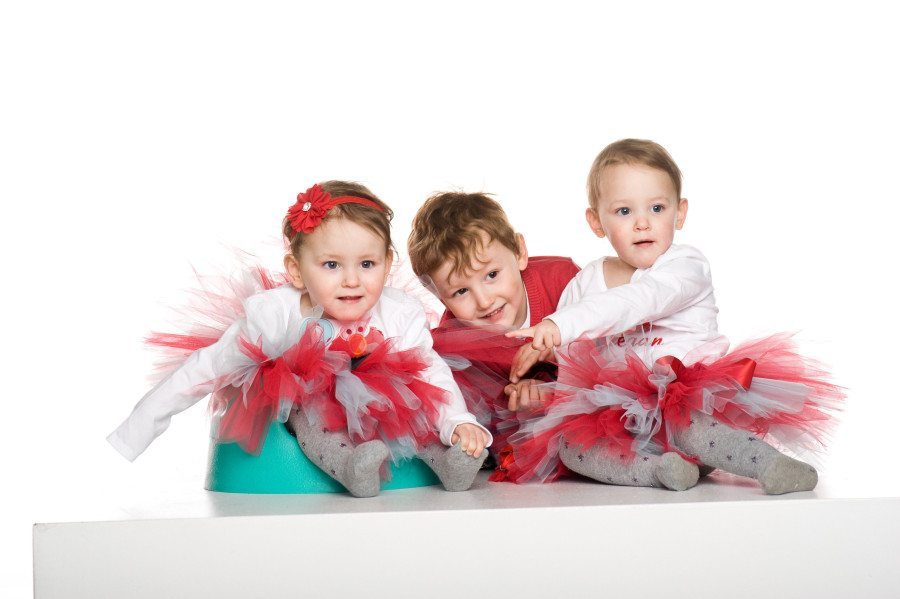 Breathe, breathe, breathe
Finally, no matter what, remember to breathe. Parenting is the hardest job you will ever have, and you are doing it without someone you can tag in when you are feeling tired, overwhelmed, or sick. No matter how messy your life appears to you, you are doing a fantastic job. Remembering to take a breath as you navigate the every day and the extraordinary world of parenting will serve you well.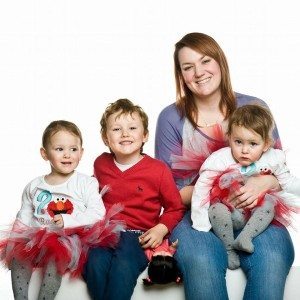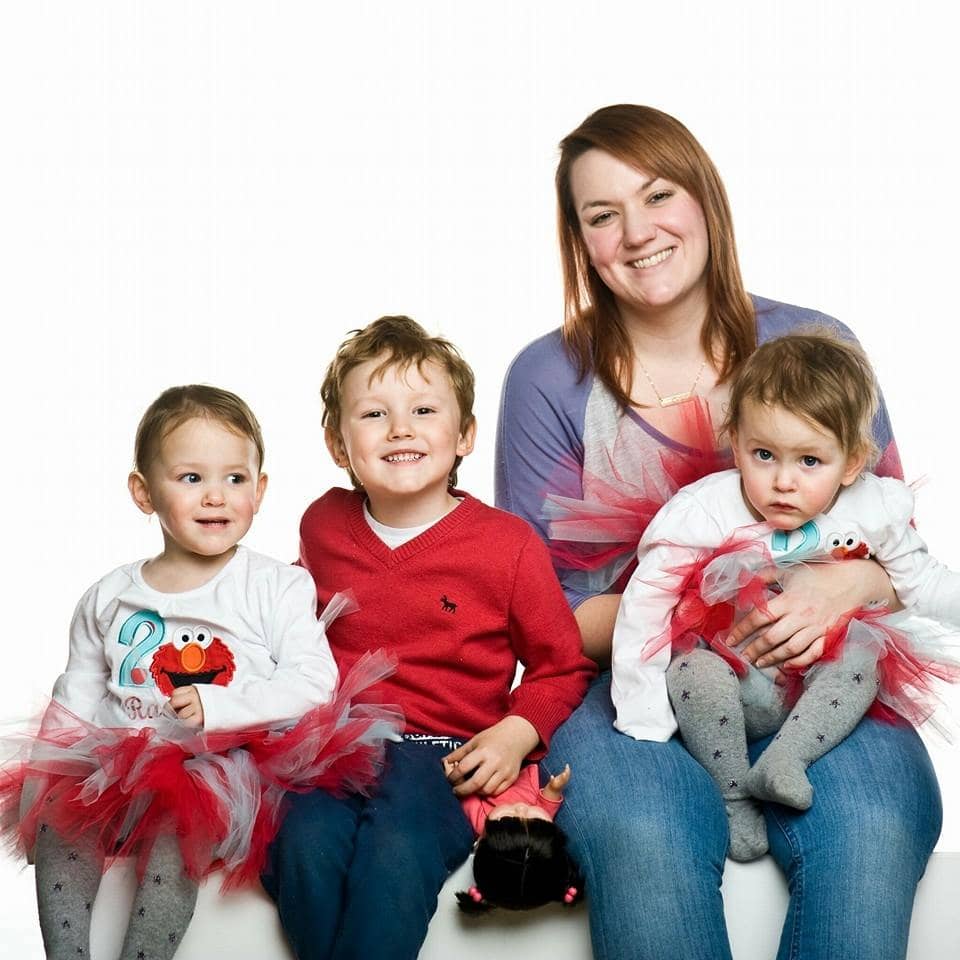 Alyssa Keel has worked as a social worker in both Canada and the U.S. for several years. Living in Toronto, Alyssa is a single mum to a rambunctious four year-old boy and amazing two year-old identical twin girls, one of whom has Cerebral Palsy. During her high risk mono mono twin pregnancy, Alyssa began blogging, an extension of her love of writing. Alyssa loves taking photos and impromptu dance parties with her kids. Follow Alyssa and her family's adventures at adventureswithmultiples.com.
Related Articles