(The tips below should NEVER replace the advice of your personal medical professional.)
It is that time of year and many children have been sick with a stomach virus. Here are some tips on how to help your children:
1. If your children are throwing up let their stomach settle for 15 to 20 minutes before introducing any food or liquids. Once settled, start with a few sips and wait to make sure they don't throw up again and then slowly increase the amount.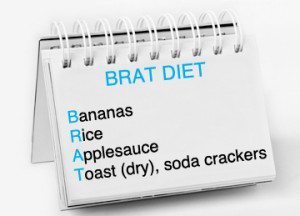 2. The best replacement is Pedialyte because it has the best balanced electrolytes a child needs when they are vomiting and having diarrhea. However, even the flavored ones many children hate drinking. So, one trick is to make it into popsicles so the taste isn't so bad.
3. Don't worry if they are not eating solids because the most important thing is they stay hydrated. So, please make sure they are drinking and urinating. Don't push the solids. When they are ready to reintroduce solids, stick to the BRAT (bananas, rice, applesauce, toast) diet for a few days and avoid dairy.
4. If your children are vomiting for more than 24 hours or unable to keep anything down and getting dehydrated your pediatrician can prescribe an anti-nausea medication. However, most children are able to get better without any medications. In any of these cases you should discuss and call your pediatrician.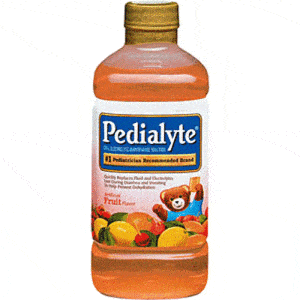 5. If your children are also experiencing diarrhea then make sure to limit sugary drinks. The sugar can make the diarrhea worse. Pedialyte is the best replacement fluid. If the diarrhea has blood or your children are not getting better or getting dehydrated please call your pediatrician.
6. Many studies have shown that probiotics can help infectious diarrhea. Many of the good bacteria can be taken away from the diarrhea so probiotics can help replenish the good bacteria. Florastor Kids is one brand recommended for children.
7. Make sure to wash everyone's hands with soap and water frequently. It is important to clean all surfaces and hands in order to decrease the spread of the infection. Don't forget to disinfect commonly forgotten spots such as light switches, toilet handles, doorknobs, and faucets.
8. Please don't give anti-diarrhea medications to your children. It will not help the virus to leave the body.
Dr. Preeti Parikh is a Board-Certified Pediatrician with a special interest in preventive medicine, advocacy and patient education. She contributes to Multiplicity magazine, The Bump, and the book "What to Do When You Are Having Two". Outside of work, Preeti enjoys free time with her husband and wonderful twin children.
Related Articles
* * *
The rate of twin births has risen 79 percent over the last three decades, and continues to increase. A mom of fraternal twins and a national guru on having two, Natalie Diaz launched Twiniversity, a supportive website with advice from the twin-trenches.
What to Do When You're Having Two is the definitive how-to guide to parenting twins, covering how to make a Birth Plan checklist, sticking to one sleep schedule, managing double-duty breastfeeding, stocking up on all the necessary gear, building one-on-one relationships with each child, and more.
Accessible and informative, What to Do When You're Having Two is the must-have manual for all parents of twins.
* * *
Check out the latest issue of Multiplicity Magazine! Twiniversity's quarterly online magazine is FREE and features all the hot topics and new trends for parents of multiples, as well as great coupons and product reviews!
* * *
Whether you're a twin parent in the big city surrounded by scores of resources, or a triplet parent out in the country with no one around for miles — our multiples parenting forums are for YOU! Sign up for FREE and connect with people who are just like you — parents of multiples looking for advice, parenting tips, or even just people to chat with who will understand what you're going through. Our forums are open to people all over the world and we offer scads of specialty rooms to find others who are going through the exact same thing as you. Check it out today!
* * *
Twiniversity is the #1 source for parents of multiples and we are growing faster every day!
Find us all over the web: