Spring has arrived. The clocks are turned back and not only do we spend two weeks trying to readjust our little one's sleeping schedules, but we suddenly find our own calendars out of control. Little League is gearing up for opening day and spring soccer is kicking off. It's concert time at the kid's school, and now Spring Break. The trees are starting to blossom, the allergies are taking over my body, and then "boom"… I realize Easter is one week away! It is time to put together some magic. I will openly admit that I am not a crafty mom. I try to make things special, but my attempt at a Pinterest Easter might result in an epic fail. So, I pull out all the stops and go shopping at Target.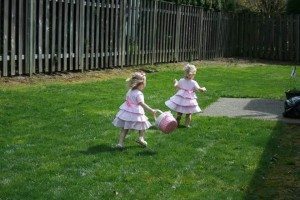 Looking back to my own childhood I recall bunnies, baskets, eggs, and lots of candy. I entered the local coloring contest every year and always attended the neighborhood Easter Egg Hunt. When I was a child, I thought the bigger the hunt, the better. Now that I am the mom I have a different perspective.
I dread the egg hunt. When our twins turned two I thought it would be great to take them to an egg hunt and photograph the moment. I left in sheer panic without a single picture of the priceless moment. I had hoped to capture four little legs running in the spring grass. Instead I saw parents carrying their children like footballs, running like a tsunami was on the shore. It was chaotic, and it turned into one of those really bad decisions. My image of the perfect Easter Egg Hunt was ruined and I swore I would never do it again.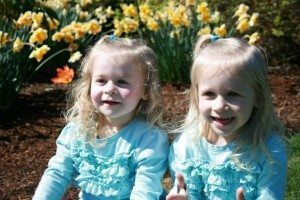 Sometimes, as parents, we over-do it. We try to plan the perfect holidays including all the magic. We spend hours putting together the perfect baskets, the perfect outfits, and dying the perfect eggs. What we really need to do is relax. Eggs are going to get broken. Outfits are going to get dirty, and our kids are going to love it as long as we spend it with them.
Keeping this in mind, we changed things up a bit. My husband and I decided to attempt another egg hunt, but we decided to pack in some memories along with it. We did some research and headed out to a local farm. We searched for our eggs among the tulips. It was beautiful and my faith in the egg hunt was restored.
Easter is celebrated throughout the world. The Easter Bunny is new to many countries as a result of good marketing practices, but the Egg Hunt has long held traditions in many lands. Not every egg hunt will result in the trampling of small children. As parents it is important to do your research. Here are some things you can look for:
Giveaways Attract Crowds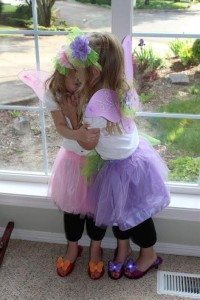 If you want to avoid a crowded egg hunt, stay clear of any hunts giving away the "Golden Egg" including (but not limited to): bicycles, electronics, toys, money, etc. The giveaway hunts attract large crowds and are more competitive. Everyone wants that "One" egg and the kids are willing to do anything to get it. For older children that don't mind being trampled this might be a fun option, but it may be too much for the younger children just wanting a chocolate candy.
Age Division
I would highly recommend finding an egg hunt that divides the children by age (especially for children under the age of 5). Separating the Lambs from the Lions will make all the difference in your Easter experience. Often times the older kids get so excited, they forget to watch out for the little ones. By matching them up with kids their own age they will have a better chance at finding some eggs.
Parent Participation
We all like to help our kids find the eggs, but sometimes this is more of a problem than it is helpful. In a perfect world we would love all parents to relax and let their kids have fun, but finding an egg hunt where parents watch vs. play will make fair play a more even playing field.
Experience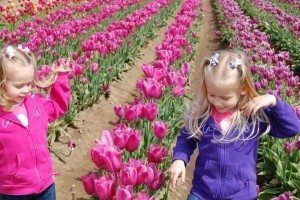 Find an egg hunt that offers you an experience. Our girls don't remember much about searching for eggs last year, but they do remember the experience we had at the tulip farm. They remember running in the rows of tulips, stomping in the mud puddles, riding the cow train, and eating a hot dog. If you are able to find an egg hunt at a farm, a local church, community center, or something that also offers an experience, it will make your adventure all the more enjoyable.
Pack Extra Eggs
Prepare ahead. With multiples you will likely have one child collect more eggs than the other. You can divide them up equally between your children, but (just in case) having a few plastic eggs on hand with some nummy goodness inside may save you from an over-tired toddler melting down.
Take a Bag

Eggs roll out of Easter Baskets. Have your kids carry a bag. It is not only easier to carry, but it is less expensive to replace, and the eggs don't fall out.
Dress in Play Clothes
This is a day to let kids be kids. Don't be the parent that is stressing out over the Easter Dress getting dirty. Dress your kids in play clothes. Let them stomp in the puddles, dig in the mud, pick the dandelions, and experience the day.
When all else fails, plan your own egg hunt
Open an egg, insert chocolate, and throw it into the grass. For the older kids you might strategically toss it into a bush.
We all have our own beliefs and celebrations associated with Easter. Our children may not celebrate in the same way, but they will remember the same thing … spending the day with you. My best advice is to let go of what you can't control and enjoy the moment. The magic lives in you. Point out the popcorn trees, smell the flowers, and hold the ladybugs. Easter reminds us that life is timeless. Enjoy every moment with your little ones, egg hunt and all.
Related Articles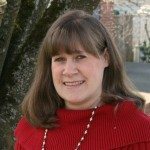 Minden Buckingham lives in Portland, Oregon with her husband Mike and fraternal twin girls, Hanna and Emma. She has two bachelor degrees from Portland State University in Business Management and Human Resources Management. Minden is a stay home mom and enjoys the outdoors, photography, and writing.