Last updated on September 28th, 2021 at 01:22 pm
We've all heard stories of twins being born on different days, but have you heard about these twins born in different months?
I had an emergency c-section with my twins' birth so I realize I may not have the most realistic expectation of a twin birth, but my gosh! I had no idea it was even possible to have twins born in different months.
For the record, The Guinness Book of World Records says that the longest amount of time between the birth of twins is 90 whole days!
This story might not be quite as outrageous, but I think we would all agree that it is quite remarkable. Hold on to your hats!
How can you have twins born in different months?
Heather and Chris Perry of Lake Park, Minnesota welcomed twins born in different months recently. How many times have we joked that our twins came when they were ready, whether early, late, or "on time"? I literally can't count that high for my own 33 weekers (born ONE MINUTE apart).
The Perry's have a whole new perspective. Mrs. Perry was put on hospital bedrest at just 25 weeks when her water broke. Only days later they welcomed baby girl, Olive into their family, weighing just 2 lbs. 4 ozs on February 24th, 2021.
Mrs. Perry says that it all happened very quickly. She pushed three times and out came baby. It was so fast that Mr. Perry couldn't even make it to the birth.
As you might imagine, this was already an usual birth. Even with my emergency C-section there was enough time to get my partner in the room. Barely, but still.
It's a waiting game
So, with the birth of their little girl, they waited. They waited and waited. Dr. Jon Dangerfield delivered little Olive and is quoted as saying "He's not coming. We just have to wait."
The minutes turned to hours. Then the hours turned to days. The Perry's even went to the NICU to visit with baby Olive while Mrs. Perry was still pregnant with her twin!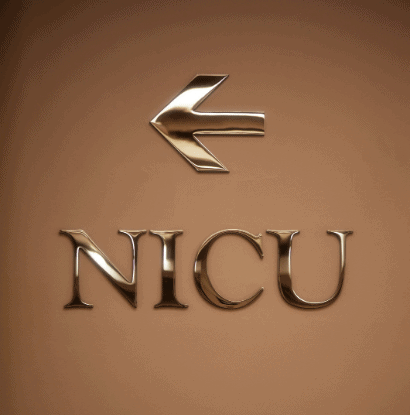 Mrs. Perry would hold Olive in the NICU and "every time, he would kick in my stomach. He was enjoying his time to sprawl out."
Doesn't that speak volumes to the magical twin bond? it definitely implies he could sense his twin nearby. Pretty neat!
At the same time, taking his time makes sense to us twin parents too, doesn't it? Our kiddos are constantly trying to get a moments peace from one another.
Reunited and it feels so good!
Five whole days later, on March 1st, 2021, the Perrys finally got to meet their little boy, Ashton. See, twins born in different months. He was born weighing 2 lbs. 14 ozs. and was reunited with his twin sister in the NICU.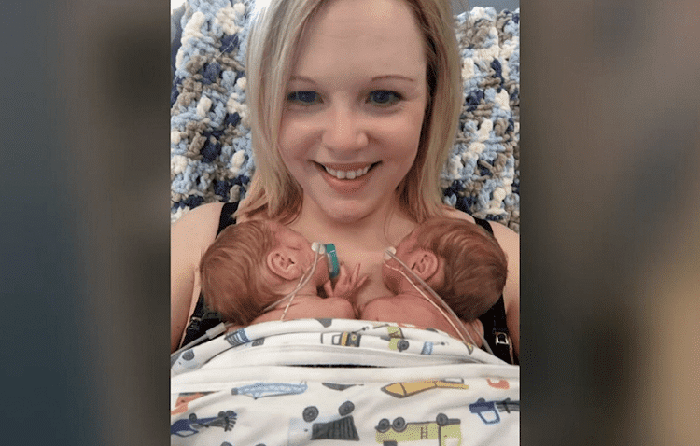 They don't have a discharge date on the record just yet but both babies are doing well and continuing to gain weight. Their big sister Fiona is anxiously awaiting their homecoming. She is so excited about their twins she's even told their local UPS driver.
Mr. Perry sums it up perfectly by saying "It sure is going to be a good story to tell at school." I mean, can you even imagine the school cupcake birthday parties on 2 different days in 2 different months for these twins born in different months?
I have always been fascinated by twins born on different days. I'm sucked into each and every story, even though more often than not it's a matter of the time of day Mom goes into labor. If baby A is born at 11:57 pm, there's a great chance baby B will be born the next day.
This is a whole other can of worms though. I simply cannot imagine having one in and one out for 5 whole days. Talk about babies being born on their own time. Twins born in different months is definitely an amazing story that this family will talk about forever.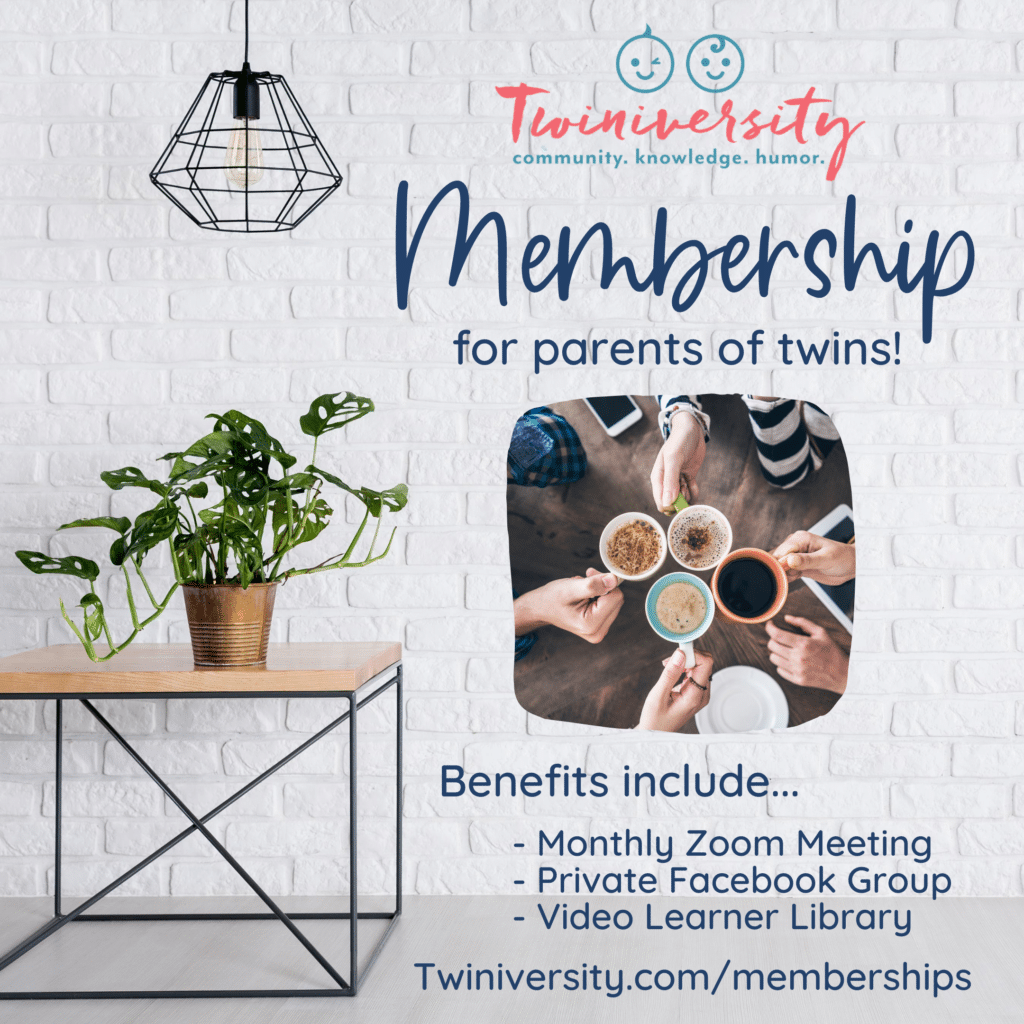 Need some twin parent friends? Get the support you need with a Twiniversity Membership. Benefits include a monthly twin parent club meeting on Zoom, access to a private Facebook group just for twin parents, and a video library of twin parenting lessons. Visit Twiniversity.com/membership to join today!