Have you ever felt like your way is the only way? Or that you have the best method to parenting? Do you sometimes think that everyone should get on board with your way of doing things related to parenting; your husband/mate most of all? If we're honest, all of us have had these feelings; some of us more often (like, all the time) than others. Welcome then to the clash of parenting styles.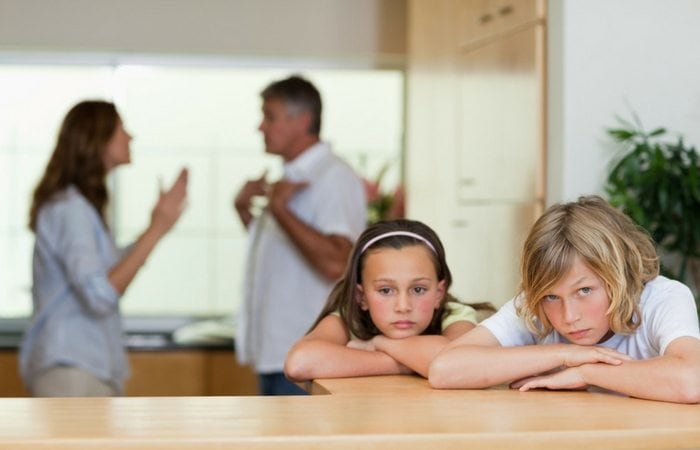 Parenting clashing doesn't have to be a way of life in the home. Not only is it unhealthy for the parents' relationship, it's even more unhealthy for the kids. As high and mighty as we may feel about our ways being the ways to parent, the reality is that maybe, just maybe, there are other ways to parent that are equally or, wait for it…maybe even more effective, that ours. And those other ways just might come from our husbands/mates. If we choose to accept, consider, and respect the different ideas, welcome then to an agreed upon style of parenting.
How do we get from clashing to harmony? We could start with the path called Humility, and the street known as Patience, or by going down Consideration Road. Most times Listening Avenue can get us there too. No matter which path is the beginning, start with something you haven't tried in a while, or ever. Otherwise, the my way is the best way mindset will continue to cause clashing when there can be concord. These real life twin parent examples of clashing turned into concord may sound familiar, similar, or even be relatable in your home:
If Dad thinks all of the toddlers' tumbles and bumps are urgent, while Mom has seen almost all of them and is confident that they're not all emergencies, this can cause a disagreement. A way to resolve this might be for Mom to show her concern and compassion to not only the toddlers, but to Dad and let him know she appreciates him being so concerned. And, this clashing can also resolve itself if Dad quickly, yet patiently, assesses each situation and doesn't treat each little toddler bump like they're major.
If Mom thinks the twins need to finish all their meal. Dad says it'll be easier (for everyone) to wait and let them finish later or to give them another food that he knows they'll eat. This can cause clashing. That clashing can result in an agreement if Mom gives up some of her personal will and eases up on forcing the twins to eat every single spoon full or bite. The clashing may also result in an agreement if Dad stands firm that there's no menu option and enforce that what's being served is what's being served.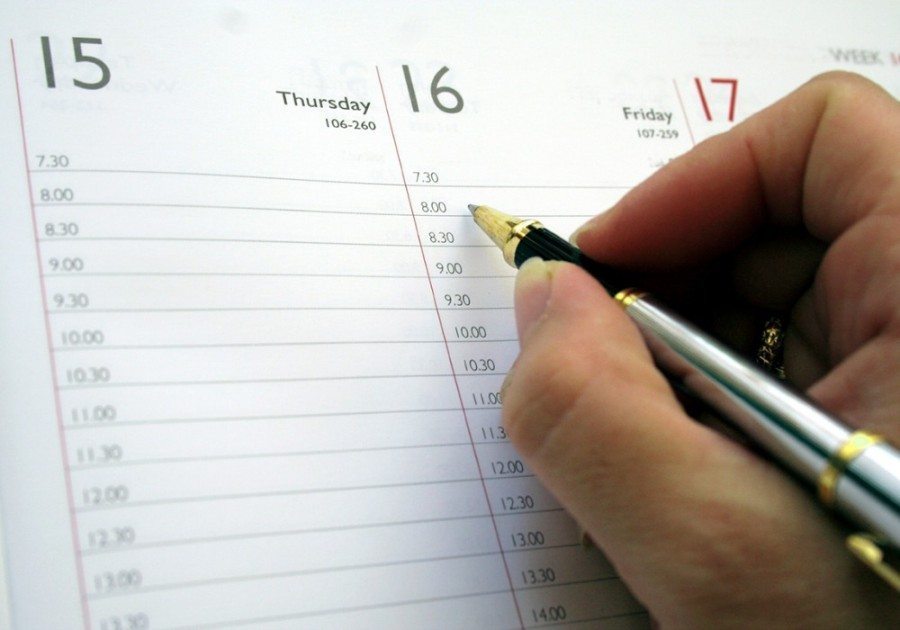 If Mom thinks keeping records of the newborn multiples' eating schedule is important to develop and keep a routine, while Dad thinks it's just one more thing to do and that can be eliminated in the already busy schedule, this can cause an issue. This can be settled if Mom continues to make note of when she feeds them and lets the notes for the feedings that Dad does slide. If Dad makes an attempt to respect Mom's structure and notes the times he feeds them when he can, this may ultimately end is a positive outcome.
If Dad thinks every little rule the doctors recommend for your children doesn't have to be followed exactly, while Mom adheres to each recommendation precisely, this can cause a disagreement. This can be turned into an agreement if Mom and Dad together determine what's best for their growing children and take into account that the doctors' recommendations are professional.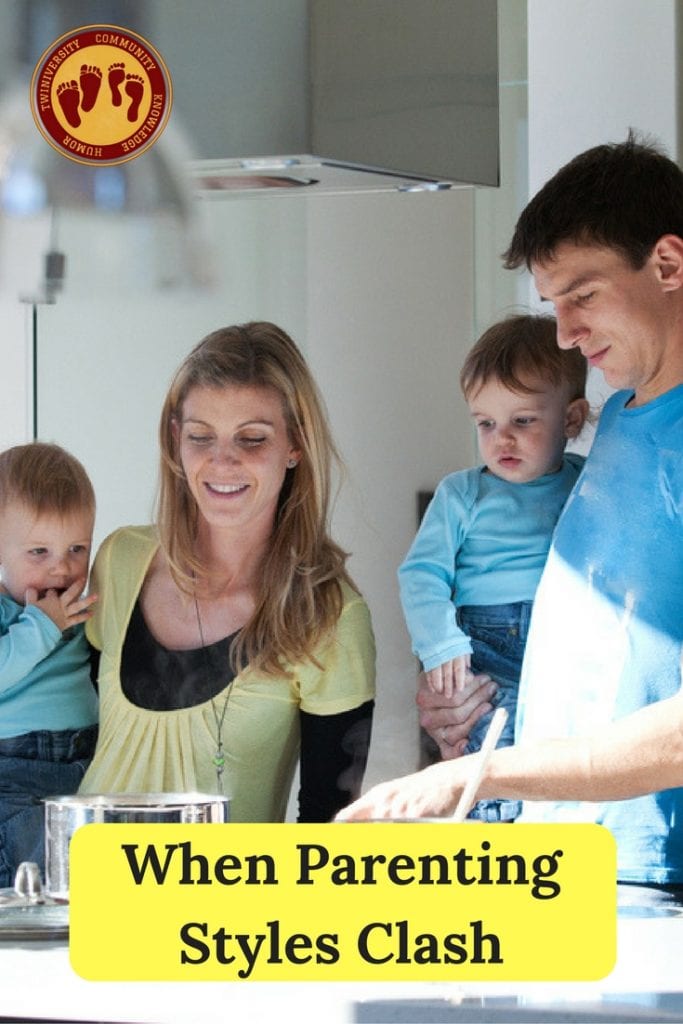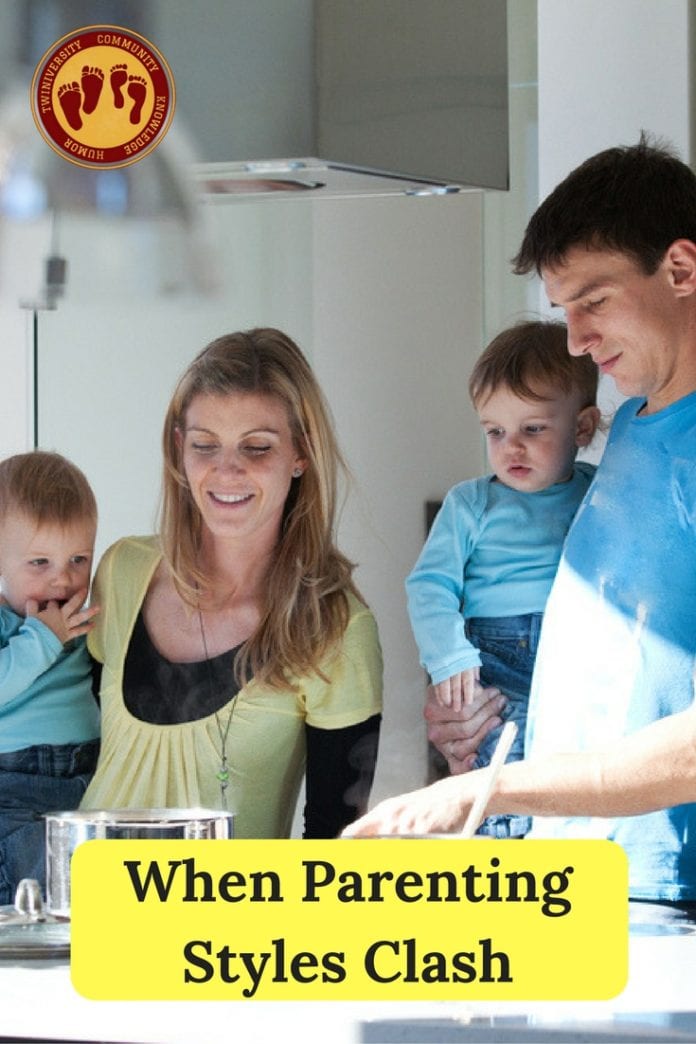 We're all human. Clashing in parenting is not a matter of if, but when. So, if these clashes or anything remotely similar have happened in your home, each situation can be used as a learning tool for everyone involved if we choose for them to be.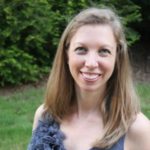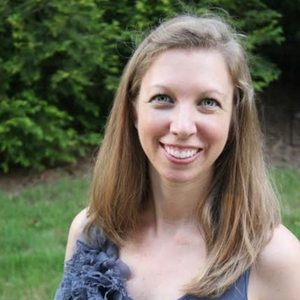 Liza Mead is a stay-at-home-mama to fraternal twin boys and has a background in interior design and marketing, both of which she works in second to her favorite titles as Wife and Mommy. In Raleigh, North Carolina, when her twins are content or sleeping, she spends time organizing, being involved in church events, and event planning. She's thankful for the blessing of each day's new memories created. For articles by Liza on Twiniversity, click here.
---
Related Articles
---
The rate of twin births has risen 79 percent over the last three decades, and continues to increase. A mom of fraternal twins and a national guru on having two, Natalie Diaz launched Twiniversity, a supportive website with advice from the twin-trenches.
What to Do When You're Having Two is the definitive how-to guide to parenting twins, covering how to make a Birth Plan checklist, sticking to one sleep schedule, managing double-duty breastfeeding, stocking up on all the necessary gear, building one-on-one relationships with each child, and more.
Accessible and informative, What to Do When You're Having Two is the must-have manual for all parents of twins.
---
---
Whether you're a twin parent in the big city surrounded by scores of resources, or a triplet parent out in the country with no one around for miles — our multiples parenting forums are for YOU! Sign up for FREE and connect with people who are just like you — parents of multiples looking for advice, parenting tips, or even just people to chat with who will understand what you're going through. Our forums are open to people all over the world and we offer scads of specialty rooms to find others who are going through the exact same thing as you. Check it out today!
---
Twiniversity is the #1 source for parents of multiples and we are growing faster every day!
Find us all over the web:
Or contact us by email at community@twiniversity.com