Maybe you've decided that exclusively pumping is best for you or you are returning to work and need some tips on what to prepare for when it comes to pumping. Check out these 11 amazing pumping must haves for busy moms!
1. Simple Wishes Signature Hands Free Breastpump Bra – This is the best hands free pumping bra out there. It is soft, comfortable and has a few different features that will help almost anyone get a great fit. There are also optional straps if you need a little added support. The cloth holding the flanges in place has both vertical and horizontal sections. It fits all flanges from all pumps. They stay in place very well and there's no slipping. You will love this hands free pumping bra.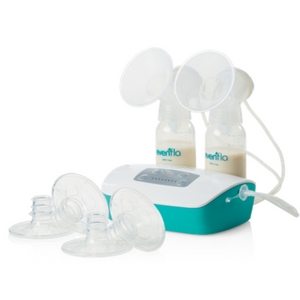 2. Evenflo Feeding Deluxe Plus Advanced Double Electric Breast Pump – This is the best set if you are planning to pump frequently. It comes with everything you will need to pump. It's closed system prevents milk from backing up into the tubing, which means less cleaning for you. It's perfect position design will also give you a slouch-free pump. You can even use it in the car (it takes batteries and also has a plug). Check out the Evenflo Feeding Cooler bag accessory kit. The cool and ice packs are THE BEST!

3. Spectra Baby USA S1 – This hospital grade pump is awesome. It is rechargeable so you can take it with you on the go and not have to worry about finding an outlet. This pump is also comfortable and lightweight. It works fast and efficiently so you can get back to work or taking care of your twinnies in a flash.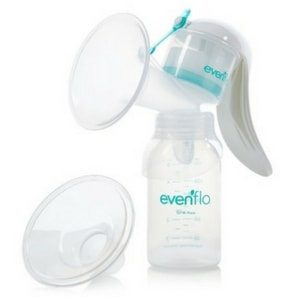 4. Evenflo Manual Breast Pump – Once in a while you may need a hand pump. This is a great inexpensive manual breast pump. It is compact and easy to clean. It might take some time to get used to, but once you do it is easy to use.

5. Kiinde Breast Milk Storage Twist Gift Set – This system is the best breast milk storage system out there and you should get 2 if you have twins. The Kiinde storage system allows you to collect, store, prepare and feed your babies using a single use pouchbags. This reduces the need to wash bottles, but also helps reduce excess air in the milk which is great when you have a baby with gas issues already. The Kiinde Kozii bottle warmer, which comes with this set, is super simple to use and fits a variety of bottles, not just what comes with the kit. The bags slide perfectly into a little bottle holster and then you just stick one of their nipples on top, making the process of getting a bottle ready super easy. The screw top also makes them better to travel with so you don't have to worry about a standard zipper type bag popping open!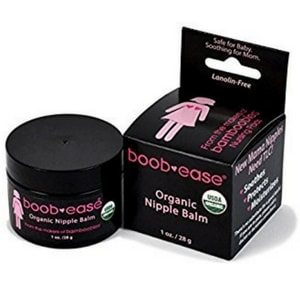 We know your time is precious. Make sure you prepare by having these amazing pumping must haves handy so you are ready when it's time to pump.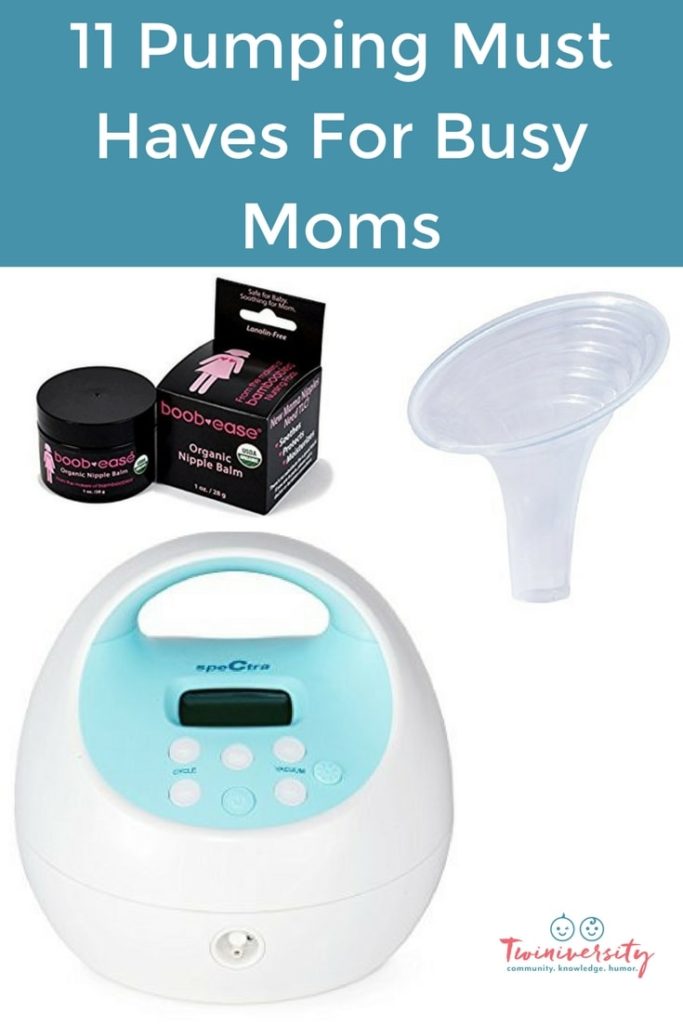 Jenifer Roth is a busy, busy mom to 1-year-old identical twin boys Jase and Evan, full-time High School driver ed teacher, and full-time finder of random information to help others! When not running around from work to home to errands she enjoys working on her blog, making piles of stuff and just hanging with her family! Trying to find the work-life balance has been a journey of its own but push on she must! You can read her blog here!
---
Related Articles
10 Amazing Breastfeeding Products You May Not Know About
5 Lessons I Learned Exclusively Pumping With Twins