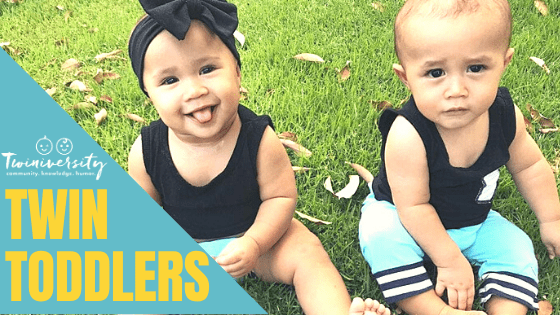 Welcome Parents of Twin Toddlers:
Word on the street has it that you got yourself some twin toddlers running around. This is when the crazy questions like "Are they twins?" start to get a bit old and you may be finding yourself more tired than usual.
FEAR NOT PARENTS! We got you and your twin toddlers covered here at Twiniversity. We are the "been there and done that" needle in the twin parenting haystack and we've compiled some of the best resources online to help get you through those toddler times. From sleeping arrangements to food fights to good ol' sibling rivalry, this is going to be a challenging time, BUT…trust us, you got this.
Let's do a quick little Q&A of our top twin toddler questions we've compiled and then we are going to stretch our editorial legs out and link you to some of our most popular posts on Twiniversity regarding your toddler twins with each question. You can jump to the question that is bugging you today, or you can scan them all to get ahead of the game. There is no wrong way to do this, just remember that we are always here for you and your twin toddlers.
Click on the link below to get you the fastest help you need today, or keep scrolling to the bottom for a little twin toddler Q & A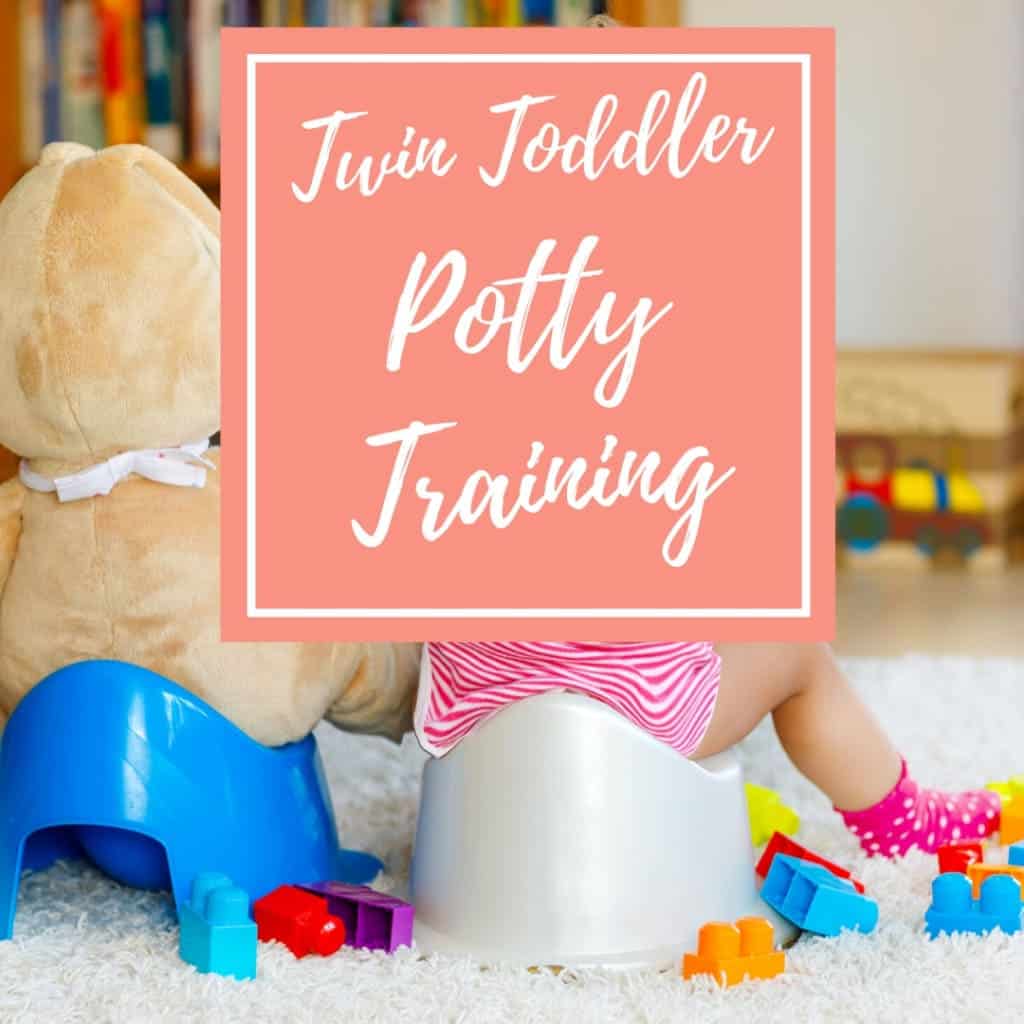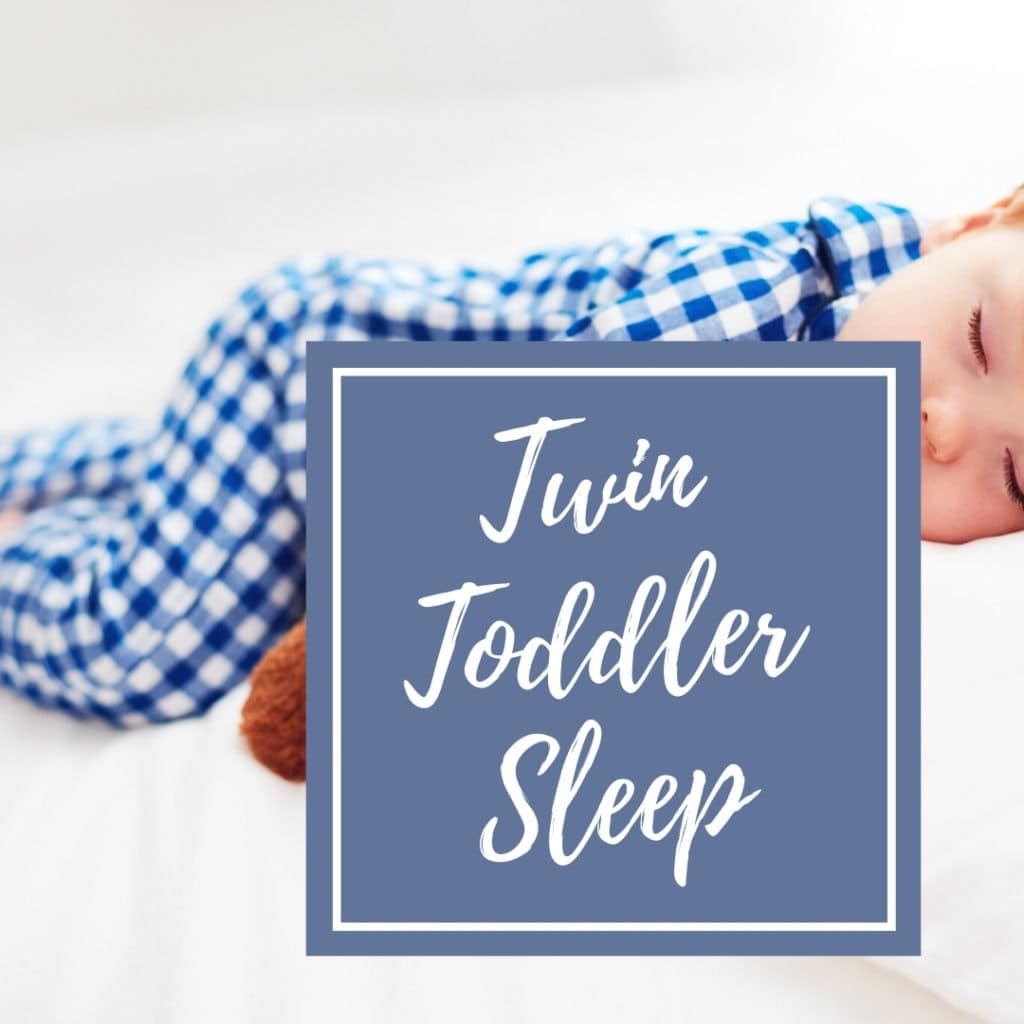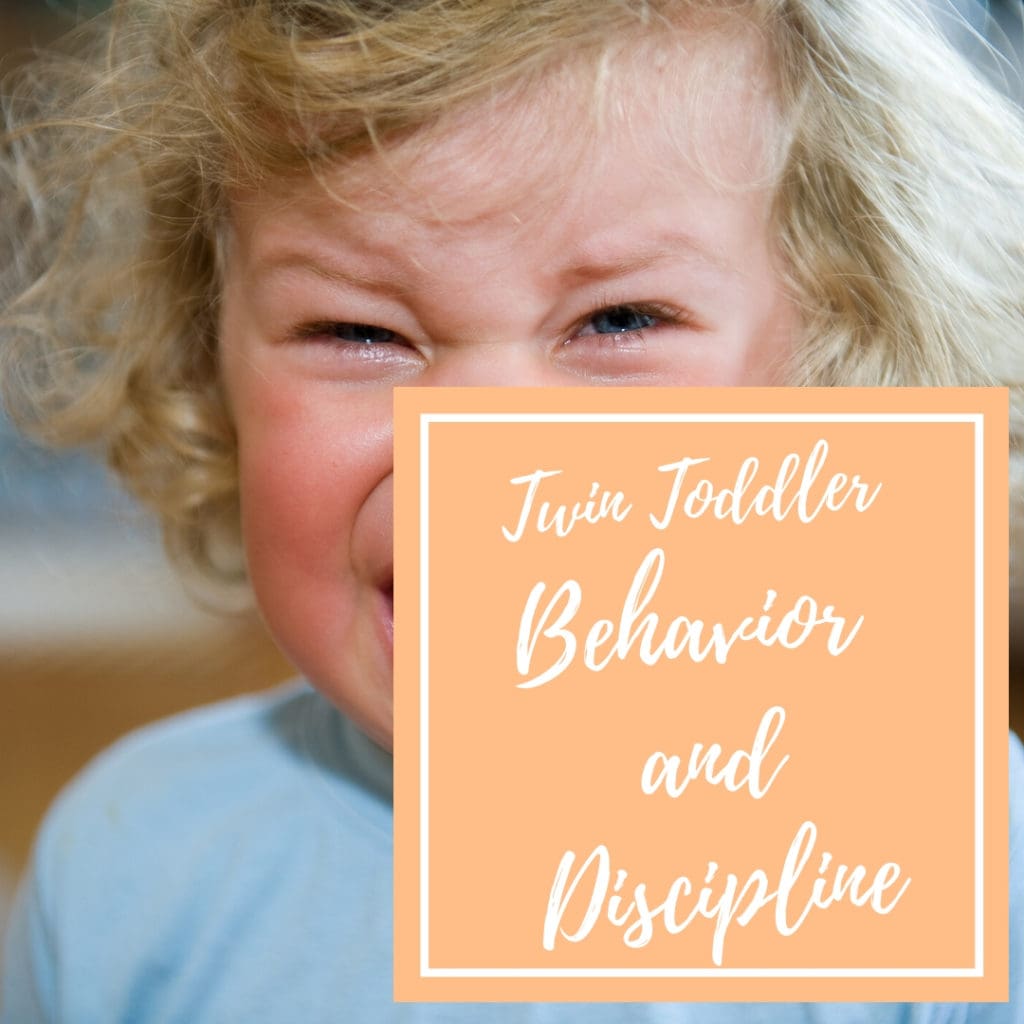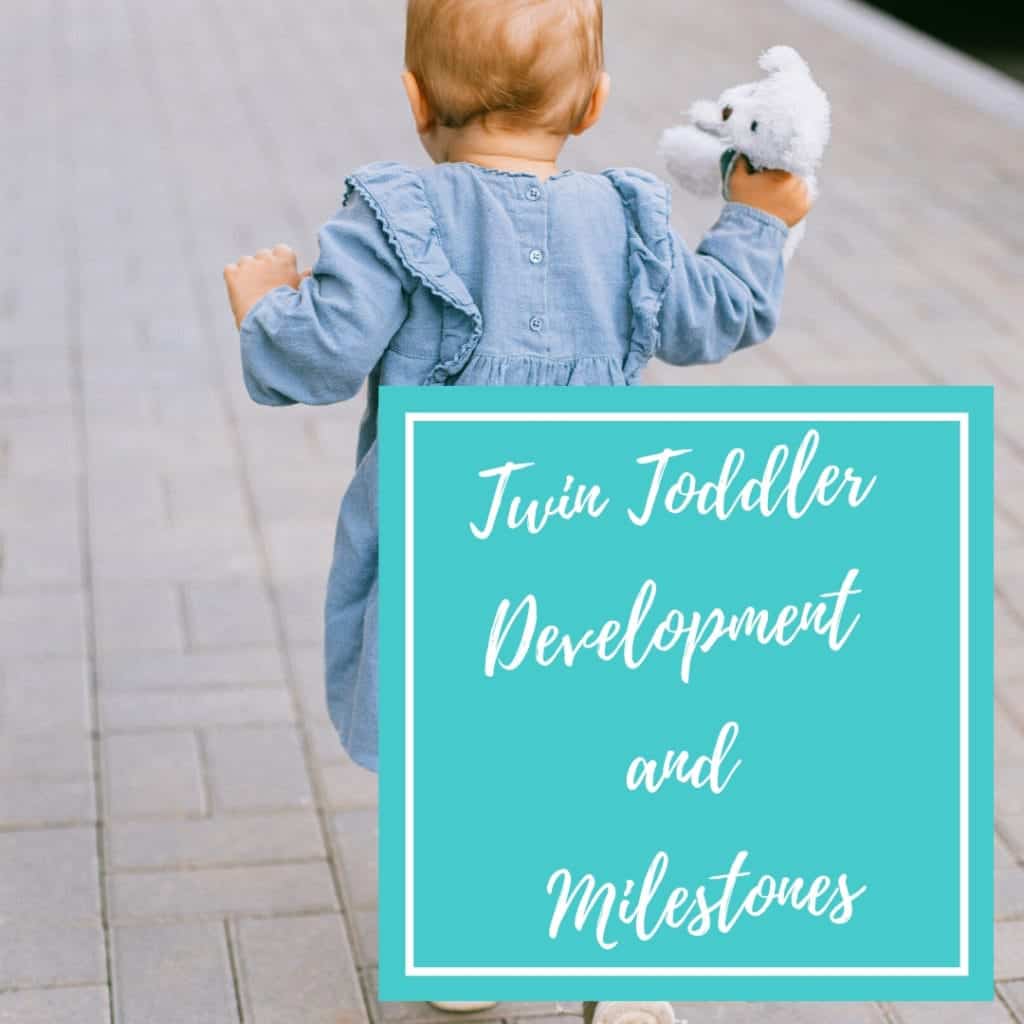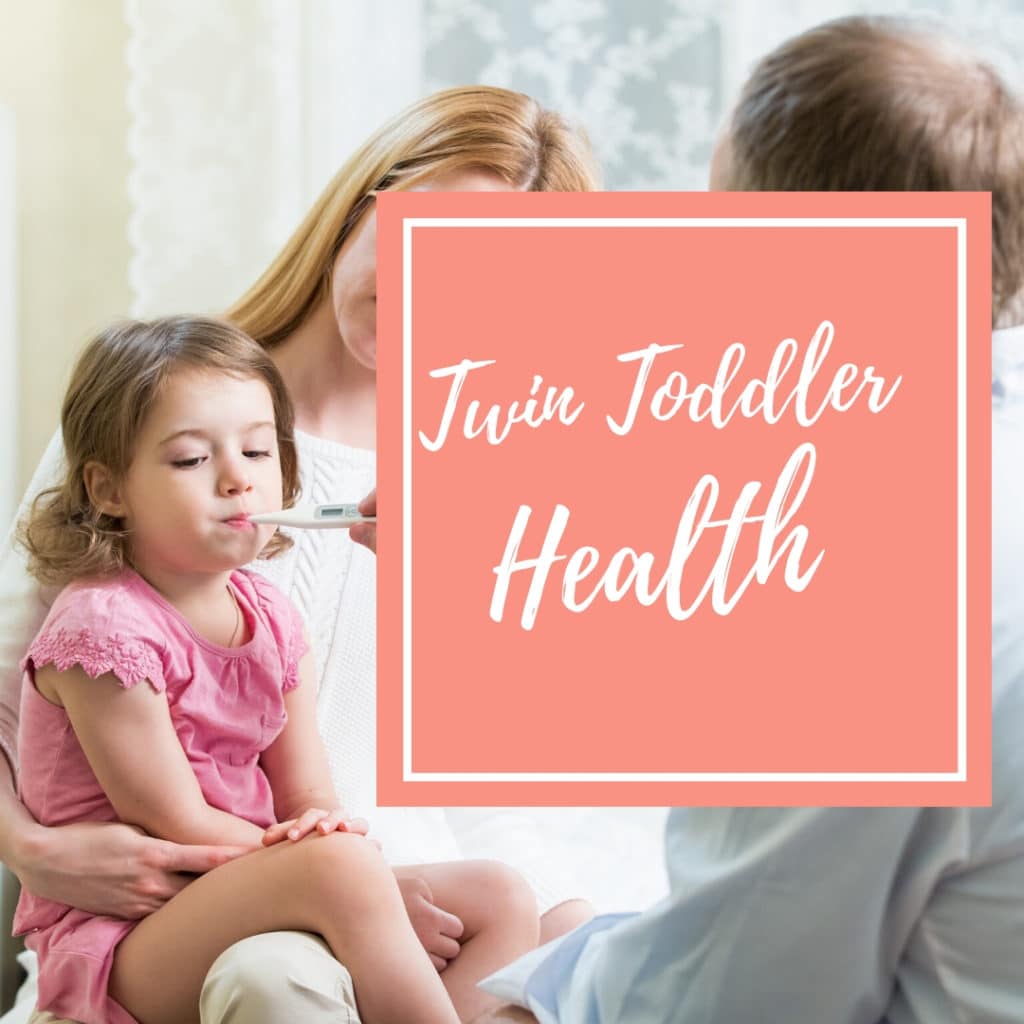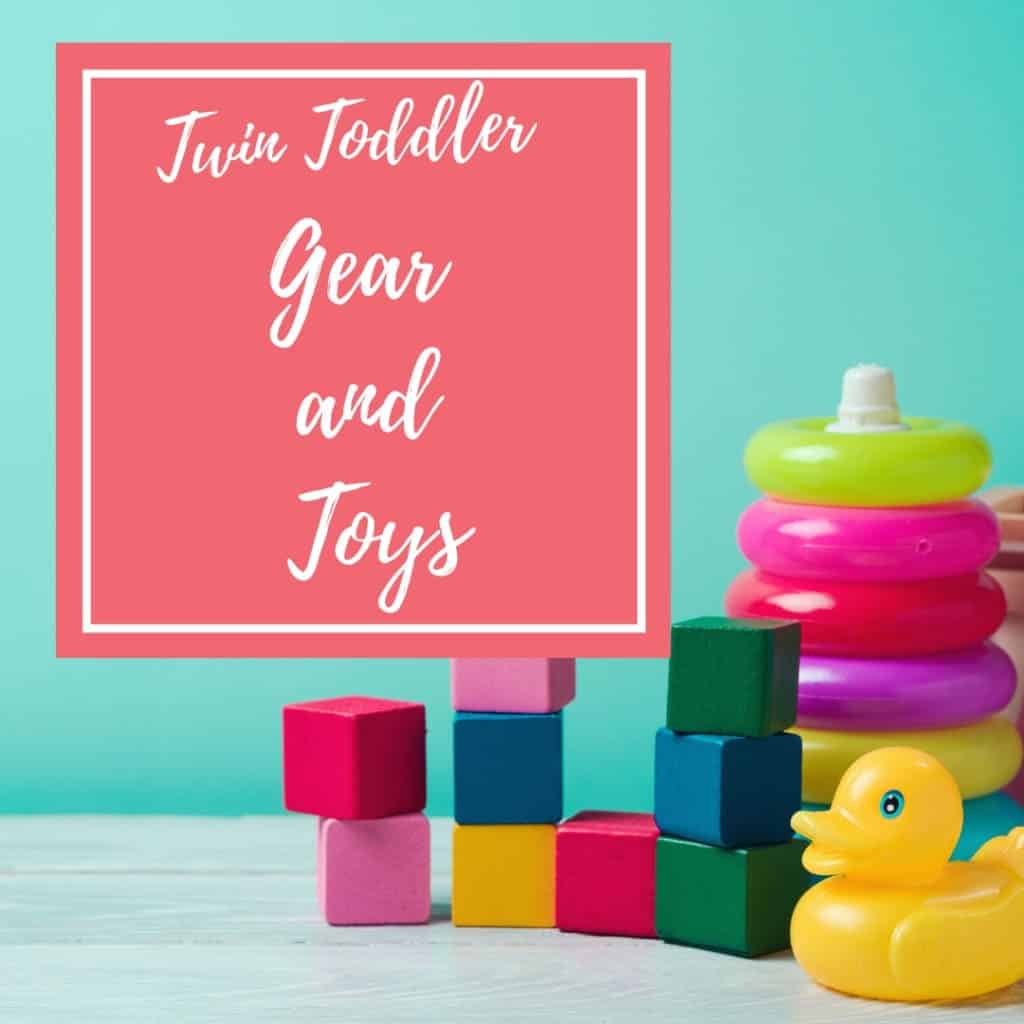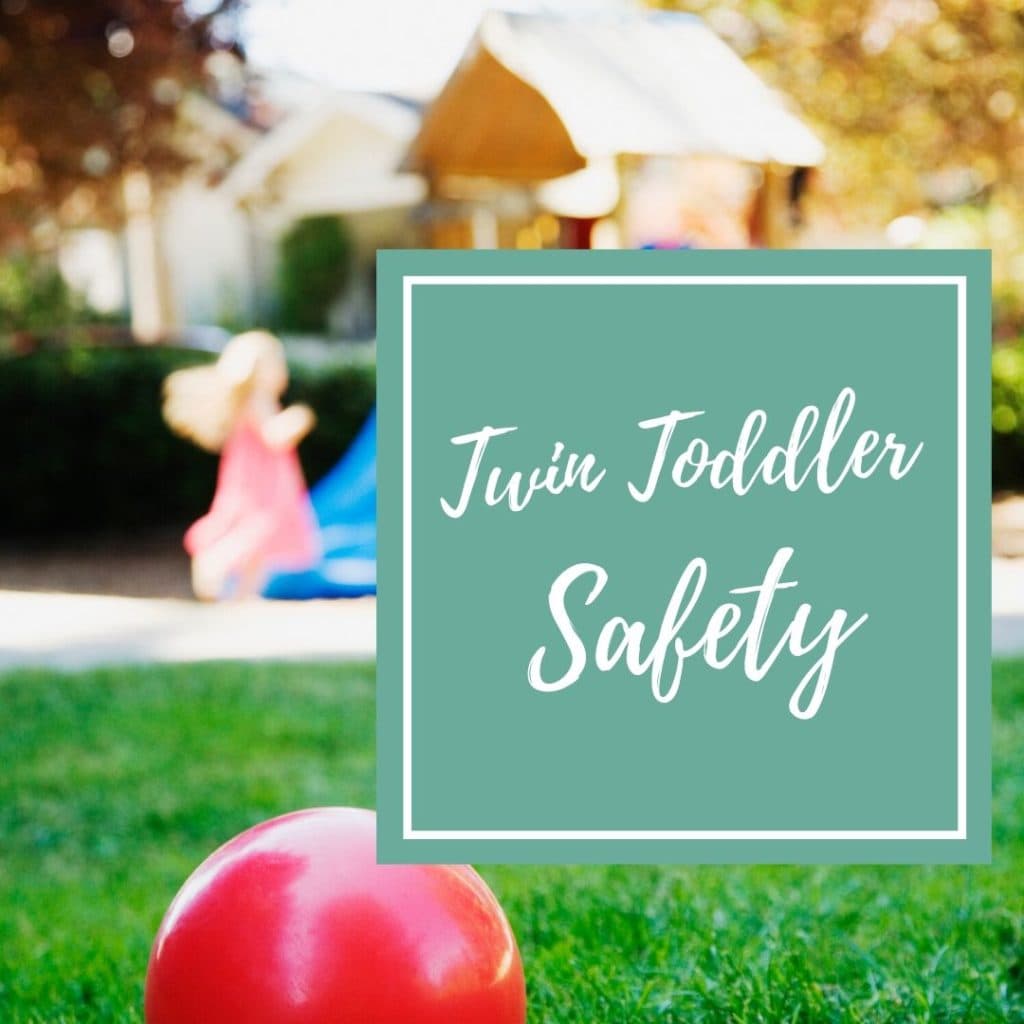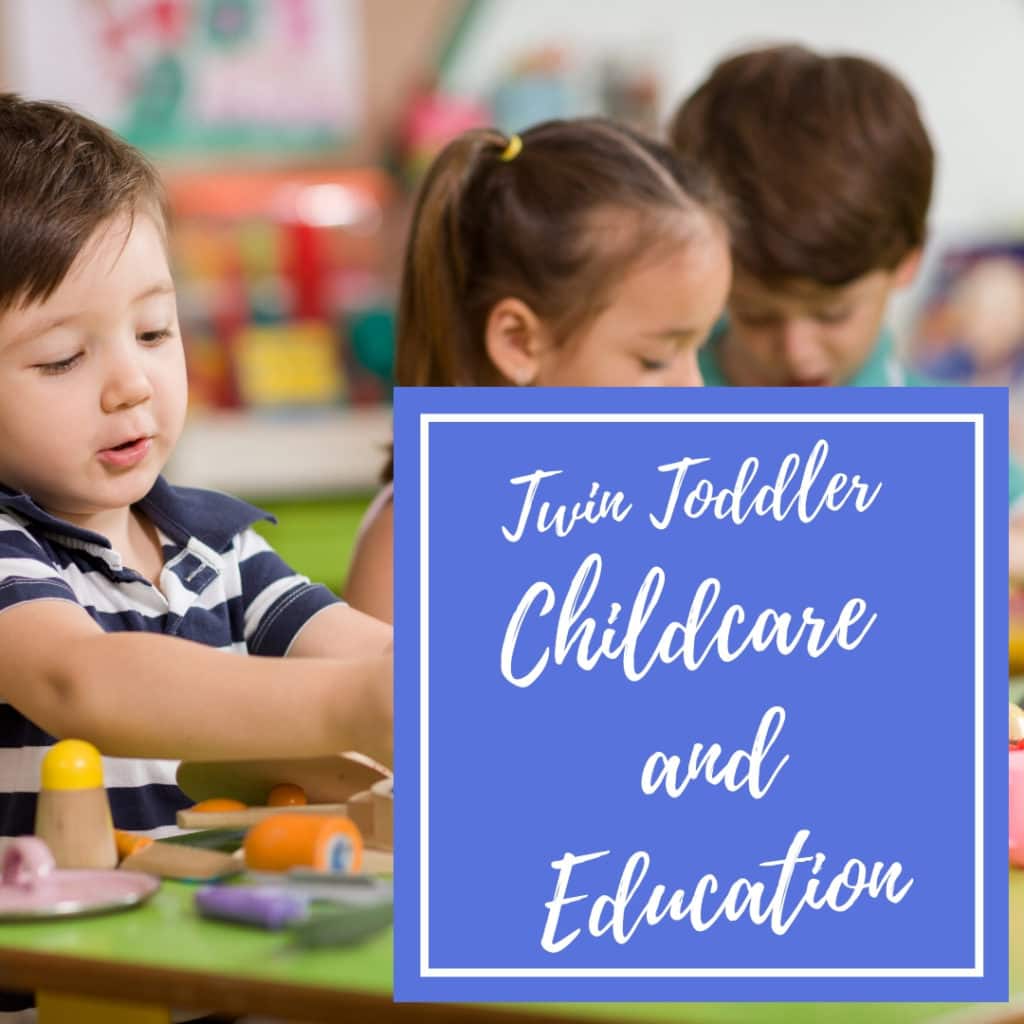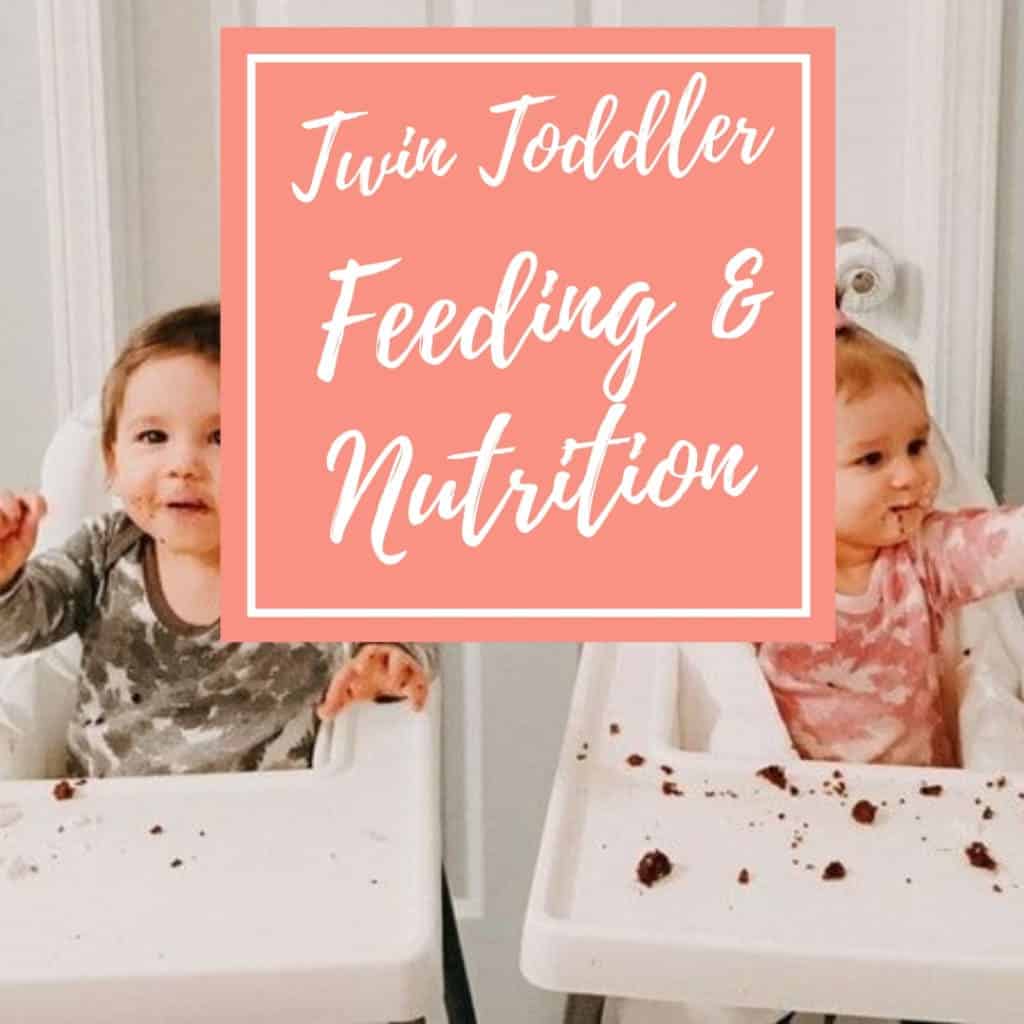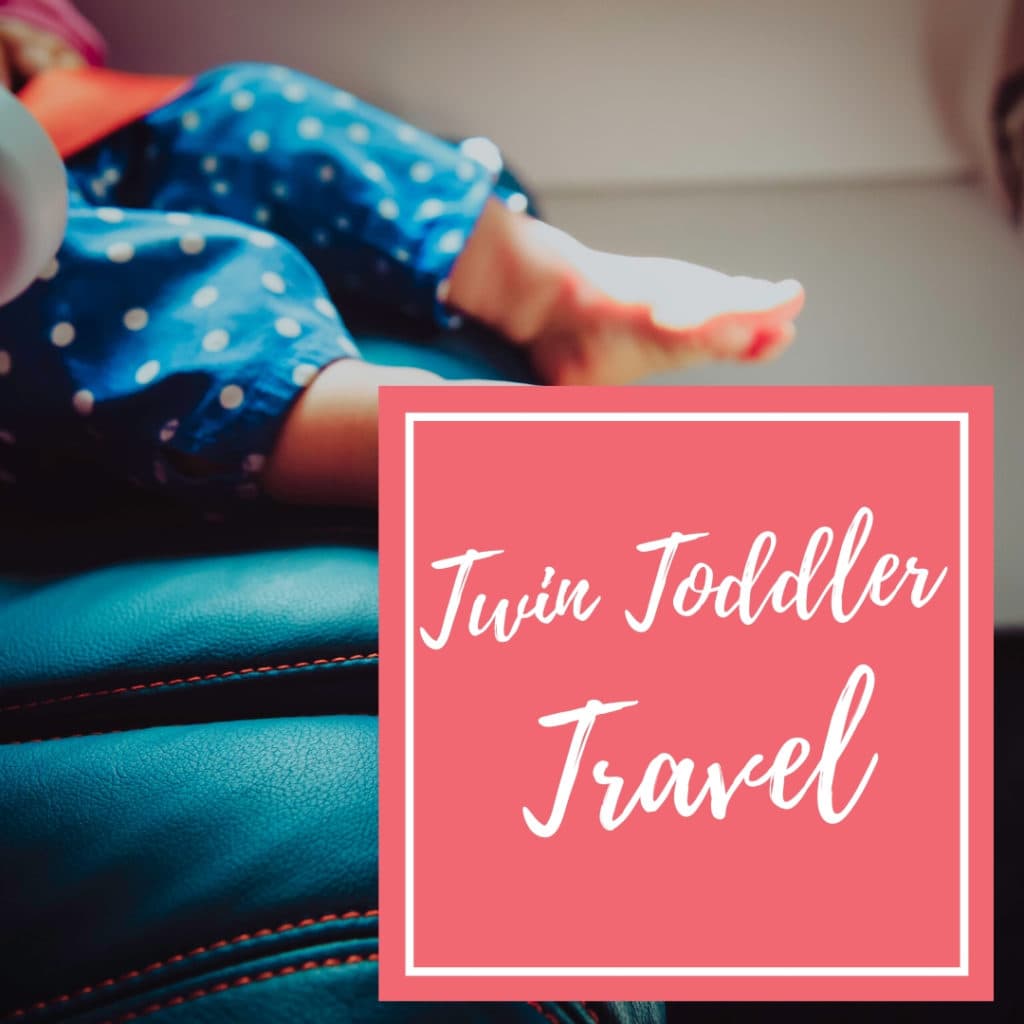 Is raising twins hard?
One of the questions that strangers ask us all the time is "is raising twins hard?" While I'd like to be snarky and say "Noooooooo" and then roll my eyes, I do appreciate how the world knows that we have more challenges on our plate.
Some Articles on the Joys of Toddler Twins
Twin Toddlers Are So Sweet and Also Exponentially More Work
What Should People Know About Having Twins?
Consistency Saved Our Sanity With Twins
The Dirty Little Secret About Raising Twins
How do you entertain a twin toddler?
Entertaining toddler twins can be a challenge. They sometimes seem to have the attention span of a goldfish, ok, maybe that's most of the time, but seriously, you can't expect too much from them. They just became humans a little over a year ago and it's not fair to hold them to the same standards you would an adult. Entertaining them is actually pretty easy as this age, you just need to think like them. This is another great change you'll get to let your inner child roar. Play, be silly and don't look back. They will only be toddler twins once and you don't want to miss all the fun that comes along with that.
Twin Toddler Activities
How to Choose Toys to Support Your Child's Development
Try Quiet Time Boxes If Your Kids Don't Want to Nap
6 Tips to Keep Twins Busy At Home
Thinking Outside the Sandbox: Outdoor Toys for Toddlers
11 Awesome Toys That Twins Can Share
How do you deal with twin toddler tantrums?
Twin Toddler Tantrums! This should literally be the name of a hard rock band. Twin toddlers are just like rock bands, they want to stay up all night, throw things around, pick fights and they want to world to know they are here and are the best thing that has ever happened to you. Tough? Yes. Manageable? Totally!
If you happen to have the Metallica of twin toddlers, we got some articles for you. See below!
Twin Toddler Behavior
4 Tips for Coping With Twin Toddler Tantrums
The Challenge of Raising a Strong-Willed Child
How Do I Deal With Twins Who Destroy Everything?
5 Tips to Teach Your Twins To Harness Self-Control
What Should I Do About Jumping and Climbing on Furniture?
What age is a twin bed for?
Twin Toddlers Sleep? This may be a new concept for you, but they are supposed to sleep through the night (typically) by this age. Bedtime routines become fairly critical at this time and once you've established that, you'll have eventually get them out of their crib. Many folks bypass toddler beds all together and move right to a twin bed. This isn't the worst idea we've ever heard (trust us, you should hear some of our Twiniversity ideas! We actually keep a "worst idea" list that we come up with.). So let's jump in and talk about getting your toddler twins some shut eye, shall we?
How can I manage Twins at night?
How can you get twins to get along?
Why do my twins fight so much?
What do parents of twins need most?
Are twins happier than singletons?
Is it safe for twins to sleep together?
Do twins delay speech?
Do all twins get along?
Got twin toddlers? Twice as nice, or double trouble, we've got tons of great articles to help you navigate having two (or more) toddlers at once!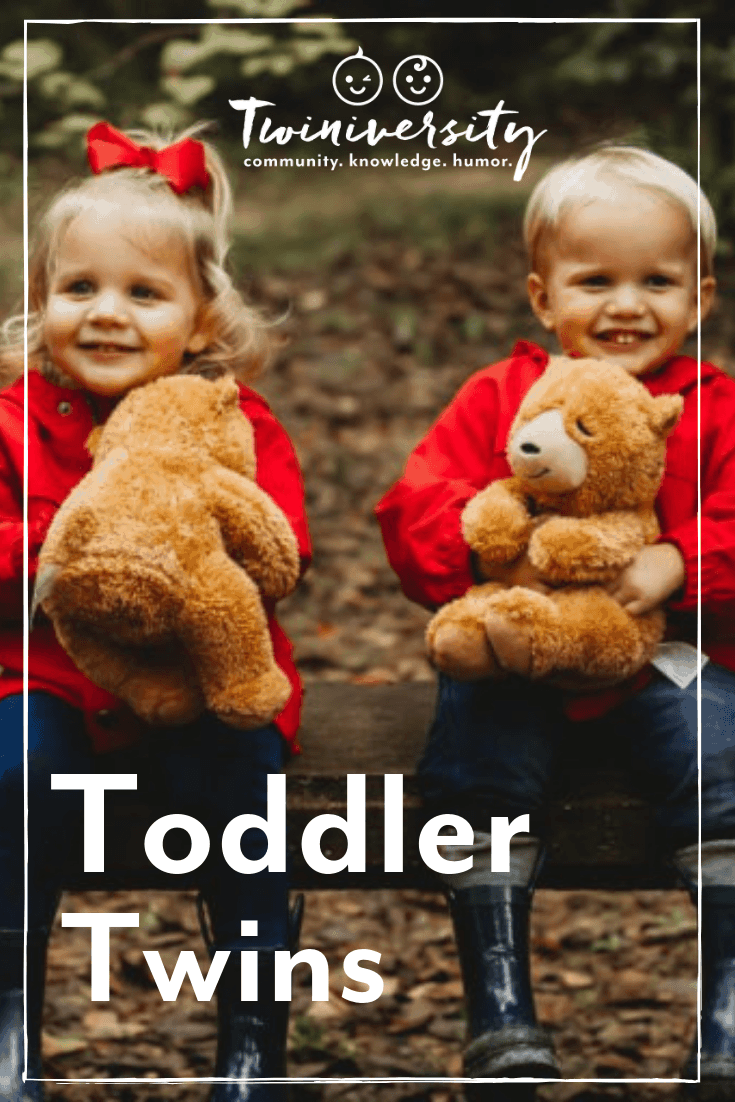 pregnant with twins, expecting twins, having twins, chicago twins class, new york twins class, online twins class, i'm pregnant with twins, i'm having twins, mom of twins, dad of twins, twin parent, twin parenting advice, parenting, what to do when you're having two book, los angeles twins class, houston twins class, dallas twins class, long island twins class, miami twins class, atlanta twins class, denver twins class, brooklyn twins class, nashville twins class, minneapolis twins class, twin cities twins class, detroit twins class, online breastfeeding twins class, breastfeeding class, what to do when you're breastfeeding two, judy teibloom-mishkin, lactation partners, how to breastfeed twins
After Natalie Diaz had her twins in 2004, she was shocked by the lack of resources available to families of multiples. Magazines, websites, and television shows all seemed to focus on "singleton" families. As a full-time mom, Natalie vowed that once her twins started Kindergarten, if no one had started giving twin families access to more information, she would do it herself. So proudly in the fall of 2009, after no one had organized twin parents, Natalie got on a soapbox and started a twin parenting revolution called Twiniversity. She wanted to make ONE website that parents of multiples could turn to for information and community. With the mission of connecting, educating and making parents see the comical side of having twins, Twiniversity succeeds tenfold.
Now reaching over 2 million families a year in over 150 countries, Twiniversity is the largest global resource for all things "twinnie". With worldwide recognition in her field, Natalie Diaz brings her twin parenting expertise to our online resource, our parent to parent forums, our live and online expecting twins classes, our social media channels, and her bestselling book "What To Do When You're Having Two", the #1 bestseller on Amazon for Twins & Multiples Parenting.
Nat hasn't done it alone; with her Mom Squad at her side, Twiniversity is supporting our families 24/7.