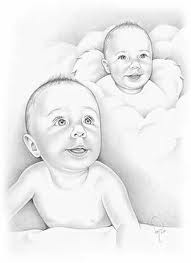 If you have not used assisted reproductive technology and don't know what type of twins you are having, it is extremely important to determine the type of twins you are carrying early on in your pregnancy. You should have a consult with a specialist and get an ultrasound preferably by 10-16 weeks gestation. If you are pregnant with monochorionic twins (sharing one placenta), you need to be aware and educated about Twin to Twin Transfusion Syndrom (TTTS). The TTTS foundation provides a list of the most important questions for parents at the initial ultrasound (preferably by 10-16 weeks) and questions to ask at weekly ultrasounds. TTTS is a disease of the placenta that affects identical twins (or higher order multiple) pregnancies. The TTTS Foundation provides educational, emotional and financial support to families, medical professionals and other care givers before, during and after a diagnosis of twin to twin transfusion syndrome. Their website explains that the monochorionic placenta contains two anatomic variables that are thought to develop randomly; the first is the presence of blood vessels in the placenta that connect the umbilical cords and circulations of the twins, and the second is the variations in the way the twins share their common placenta. In some monochorionic twins both of these abnormalities may be present.
If you find out that your twins (or higher order multiples) have TTTS, you should be monitored weekly to watch how the babies are growing. It is necessary to check the relative size of the babies and how much amniotic fluid each one has. You should put together a medical plan for you delivery that may include learning about early delivery and what to expect from a stay in the NICU. Ask a lot of questions and if you don't like the answers ask again or ask another doctor.
This article is dedicated to Tyler and Tanner Truesdale born July 14, 2011, delivered early due to TTTS. Tyler was also diagnosed with TEF. Tyler became an angel February 7, 2012 and is survived by his twin Tanner, mother Jessica, father Steven and sister Dakota. If you would like to offer financial support a Tyler Truesdale Trust Fund has been set up at PNC Bank (any branch).