Having children who share a birthday can be both a blessing and a curse. It is so easy when they are little. You troll Pinterest, pick a theme or cake inspiration, and roll with it or even just hit the store for a cake and buy some balloons. They are so easy to please at this point. As they get older things become more difficult. They have their own minds, likes, and dislikes. My five year old is as stubborn as a mule. Once he has decided on something, the vault has closed; nothing else will be entertained. As our kids enter Kindergarten and elementary school, parties become exclusively drop-off based where we are solely responsible for the care and corralling of however many children are invited. Because of this, as well as the changing and maturing tastes of our kids, the types of parties that we throw them changes as well. Here are some twin birthday party ideas when your twinnies are dead set on different activities!
Star Wars/Angry Birds
For the Pinterest enthusiast and extremely ambitious, this theme is great because it incorporates both Star Wars and Angry Birds. Pretty much every boy on the planet likes at least one. You will first need to construct your giant sling shot out of PVC and some workout bands. I prefer to have the post either pounded into the ground or set in a cement filled bucket for durability. This is much sturdier that the slingshot that is nailed to a large piece of plywood that you stand on. You can save all of your Amazon Prime shipping boxes for a few months to create your huge mountain tower of blocks and hit up the dollar store or Target for balls. You can either spring for the more expensive Angry Bird licensed balls or simply print out and tape on the faces of characters with packing tape. This will entertain them for hours.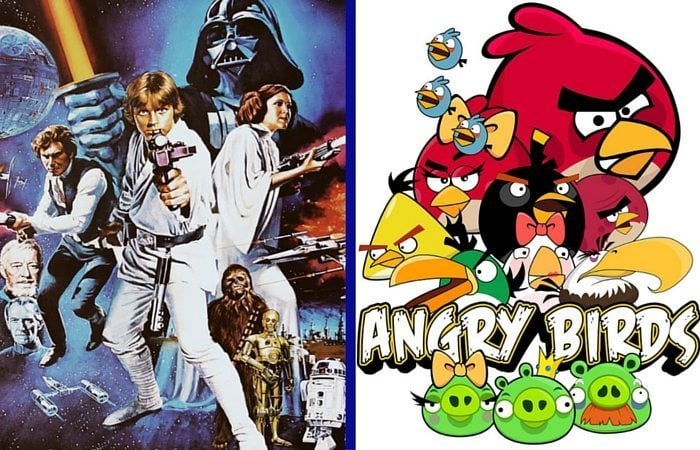 Recreation Center Parties
Rec centers are so fantastic because they offer a few different birthday party package tiers, as well as many different activity themes. This month we have been to a swim, gymnastics, and a basketball/dodgeball party all at the same rec center. They usually come with a time limit of 2 hours and many of them even offer cake and drinks in their packages. The bonus of this plan is that it engages the children in a physical activity, which is supervised by you, but led by rec center staff members. You have zero mess to clean up afterwards and you don't have to scrub your house from top to bottom, because it is somewhere else.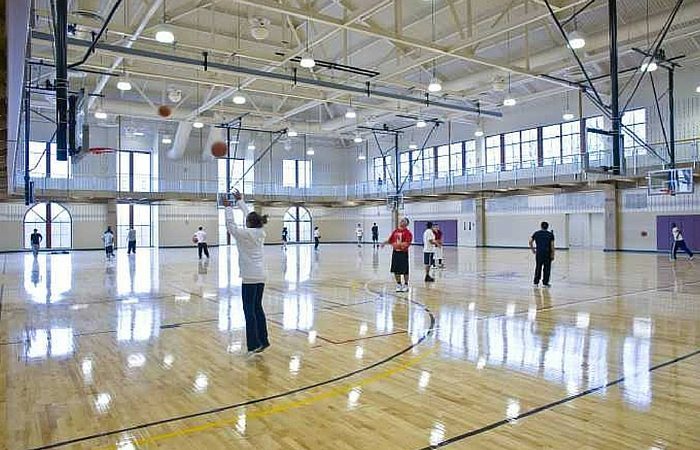 Safari Party
For my son's 5th birthday we hired a reptile wrangler to bring 12 different reptiles, spiders, and small furry creatures to our house to give a live demonstration. There should be at least one company that does these kind of parties in your area, and use Yelp and word of mouth to select the best one. For an hour he brought out each animal and talked about it and then let each child touch, pet or hold it. We have a hilarious picture of my son wearing a giant yellow boa constrictor as a hat. Both the girls and boys at the party were riveted. The demonstrator even brought the giant tortoise to our backyard to let the children watch him eat clover after the demonstration finished. It wasn't nearly as expensive as I thought that it might be. We decided to do a joint party with one of my older son's friends with a similar birthday and saved a ton of money. You can always add on one of your twin's friends and split the costs as well.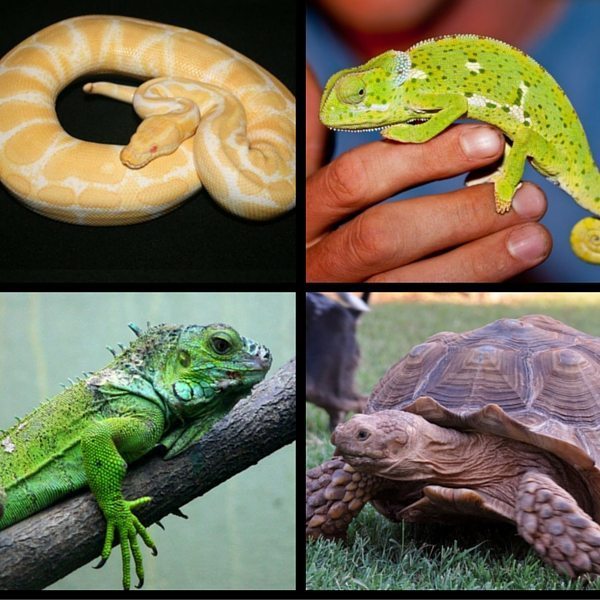 Reserving a Gazebo at a Local Park
There is no rule that says that parties have to have set themes and activities. If your child has a Spring or Summer birthday renting a park gazebo and letting the kids play on the playground equipment is both inexpensive and highly entertaining. We have a friend who does this for her children's birthdays every year and everyone always has a great time. We literally have to pull them away.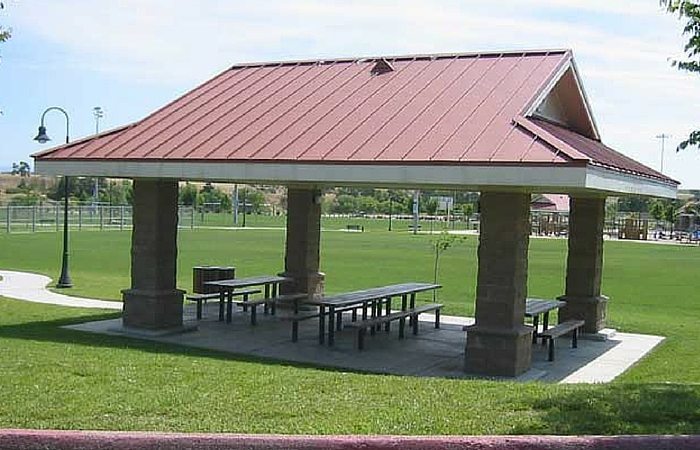 Movie Party
Most movie theatres allow you to rent out one of their small theatres for your exclusive viewing. Some have older movies for you to choose from or you can choose from the current releases. Some theatres even have tiered birthday party packages for you to choose from; including everything from concessions to a treat bag at the end. Our local budget theatre gives the kids a behind the scenes tour in addition to the movie, popcorn, snack and drinks. Kids are always fascinated by the projection room and how the concession items work.
Pottery Painting Party
All local pottery painting studios have birthday party packages. You can choose to have the children all paint the same item, or pick a few in a specific price point for them to choose from. Most will let you bring in your own food and cake to celebrate after you are done painting.
Canvas Painting Party
Most "wine and painting" studios that offer guided painting sessions for adults at night also do birthday parties or exclusive sessions just for kids. You can either choose a guided, instructor-led class to paint an age and skill-level appropriate painting or do free painting. Many of these places also have the option for them to host it in your own home. They bring everything with them.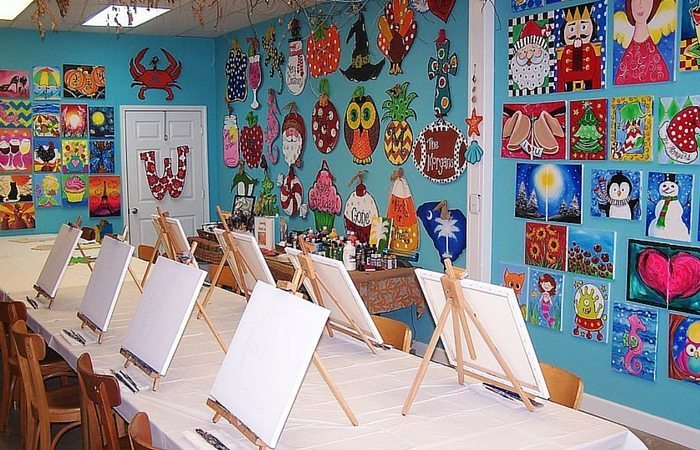 There will however come a time when your twins will absolutely not be able to agree on what they want to do and in this case I have found that Pinterest really comes in handy. I pin 10-15 party ideas to a board and then let my twins go through and pick what they like. We narrow it down until we have one that the kids decide on together or we create a mash-up of the one that each twin likes best. This is where those creativity skills really come in handy. You can have a Hello-Frozen, Star Wars-Basketball, Ninja Turtle-Swim, or My Little Pony-Painting Party. There are tons and tons of ways for you to integrate two totally separate themes and make everyone happy. When your twins are boy/girl you may need to use a little more creativity to create that American Girl-Monster Truck Rally party, but even the most opposite of themes can come together.
In the event that the things that they want to do are so completely different that you can't do a mash-up you can do a number of different things. I have a friend who celebrates each twin's birthday only every other year, so they each get a year that is centered only on them. Another less desirable option is that you can have two separate parties at the same time, at the same location (like a rec center) or you can separate their birthdays on two separate days. Some families will celebrate one twin on their actual birthday and the other twin on their half birthday, and then switch for the next year.
Planning birthday parties for your older multiples can seem daunting at first, but in reality it is so much easier than when they were babies and toddlers. As they get older you have the freedom to choose things that you will also enjoy as well as the ability to focus experience-based parties that will create lasting memories for your family.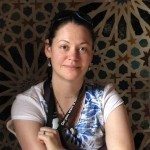 Destiny Effertz is a stay at home mom to 3 boys under 5. Prior to having children she worked as a paralegal in a large civil litigation firm. Now she uses those research and organizational skills formulating new pie recipes and planning family vacations. For more articles by Destiny on Twiniversity, click here.
* * *
Related Articles
* * *
The rate of twin births has risen 79 percent over the last three decades, and continues to increase. A mom of fraternal twins and a national guru on having two, Natalie Diaz launched Twiniversity, a supportive website with advice from the twin-trenches.
What to Do When You're Having Two is the definitive how-to guide to parenting twins, covering how to make a Birth Plan checklist, sticking to one sleep schedule, managing double-duty breastfeeding, stocking up on all the necessary gear, building one-on-one relationships with each child, and more.
Accessible and informative, What to Do When You're Having Two is the must-have manual for all parents of twins.
* * *
Whether you're a twin parent in the big city surrounded by scores of resources, or a triplet parent out in the country with no one around for miles — our multiples parenting forums are for YOU! Sign up for FREE and connect with people who are just like you — parents of multiples looking for advice, parenting tips, or even just people to chat with who will understand what you're going through. Our forums are open to people all over the world and we offer scads of specialty rooms to find others who are going through the exact same thing as you. Check it out today!
* * *
Twiniversity is the #1 source for parents of multiples and we are growing faster every day!
Find us all over the web:
Or contact us by email at community@twiniversity.com