Summer is coming down to an end for me, as my girls are now just starting Kindergarten in a few days and I'm looking back at our summer pictures. I am still wondering how on earth I manage to travel alone with the twins. My husband works more in the summer and I get a little restless at home so the twins and I take small "pick me up" vacations.
Normally it's a trip to go visit friends but this summer I had my first "flying with mobile kids" trip. I flew with my daughters when they were infants, and I am VERY lucky they behaved and slept both flights. This summer was different, I had to move about 3 airports alone with twins and make sure to not lose someone. Looking back a month after the fact, traveling on a vacation with twins can be super easy! I want to share some of my traveling alone hacks that I have found to work for me and I hope that they work for you.
Packing
Limit the number of bags that you are taking. I want to call myself a seasoned traveler, but I am not. I am a huge fan of packing, unpacking is a different story. I always pack my girls clothes with mine in a duffle bag. I love duffle bags because they have so many different compartments and I'm a huge fan of the Fold Over Weekender by Thirty One bags. The main reason why I do this, is because if I'm the muscle, I want to carry as little amount of bags as possible. When my girls were babies, I would stuff one diaper bag with diapers, wipes, formula, bottles, and whatever else I would need. This made it easier to find what I needed in the shortest amount of time.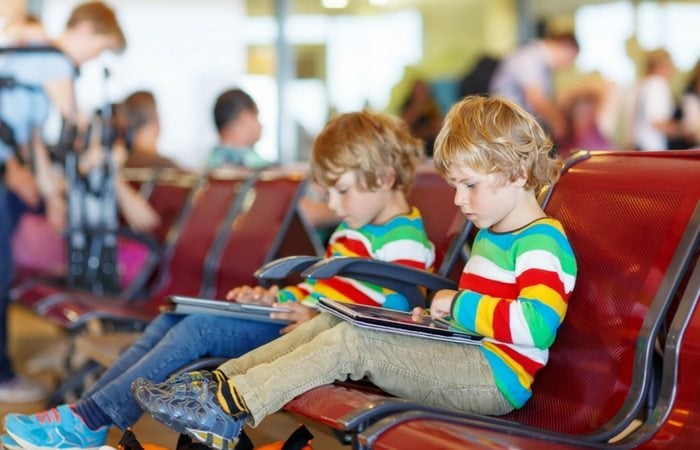 Entertaining The Kids
When I grew up and went on family vacations my mom would buy us some coloring books, colored pencils, games, and sticker books for my sister and I to do, which kept us from being bored. So in my mom's true fashion, she went to the dollar store and got my twins some stuff to keep them entertained while we traveled. They colored pictures for flight attendants in hopes of extra cookies or juice. They did puzzles together. It was amazing! I know that some airlines have become traveling parents best friends, and allow for each passenger to have their own TV and have a headphone jack, where the kids can pick something to watch. I recommend getting kids their own headphones, which can be super cheap and allow you to have a fairly enjoyable flight! Make sure you have several things for your twins to do, as we all know they tend to have short attention spans.
Snacks
I bring my own snacks just about everywhere I go. I know my kids get hangry (angry when they get hungry, as do I) when they need to eat and when you're traveling food isn't always accessible, or cheap. I will take the kids to the store and let them pick out what they want. I create a snack bag that sits between them and when they want something, the squeezable applesauce, crackers, fruit snacks or even raisins, it's right there. Now before I go on, if I am traveling in my car- I put a beach towel underneath their car seats to limit the mess. I am a neat freak and hate messes. I also keep a trash bag in my car, hello extra target bags, and my girls know to put their trash in them.
Plan Ahead
I have always tried to leave after my twins were changed, fed, and near naptime. I still to this day make sure that we leave after having a meal, breakfast, lunch, or even dinner. If my trip happens to span over a long day of travel, look ahead to what is along your route. I will look ahead to find coffee places and also look to see what food places we will be near. I googled the restaurants at airports to let my kids know what the options were when we landed. I like to also find things to do that are family and kid friendly. The internet is your BEST FRIEND when going on vacation. Review sites can help you save money on things that sound amazing but might not be worth the money.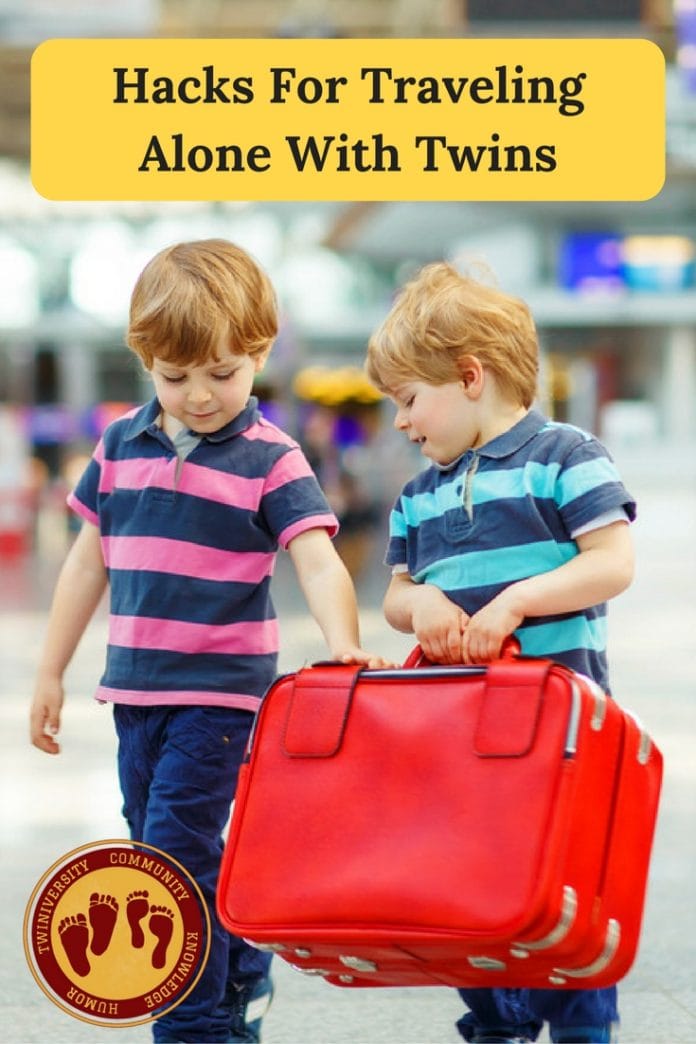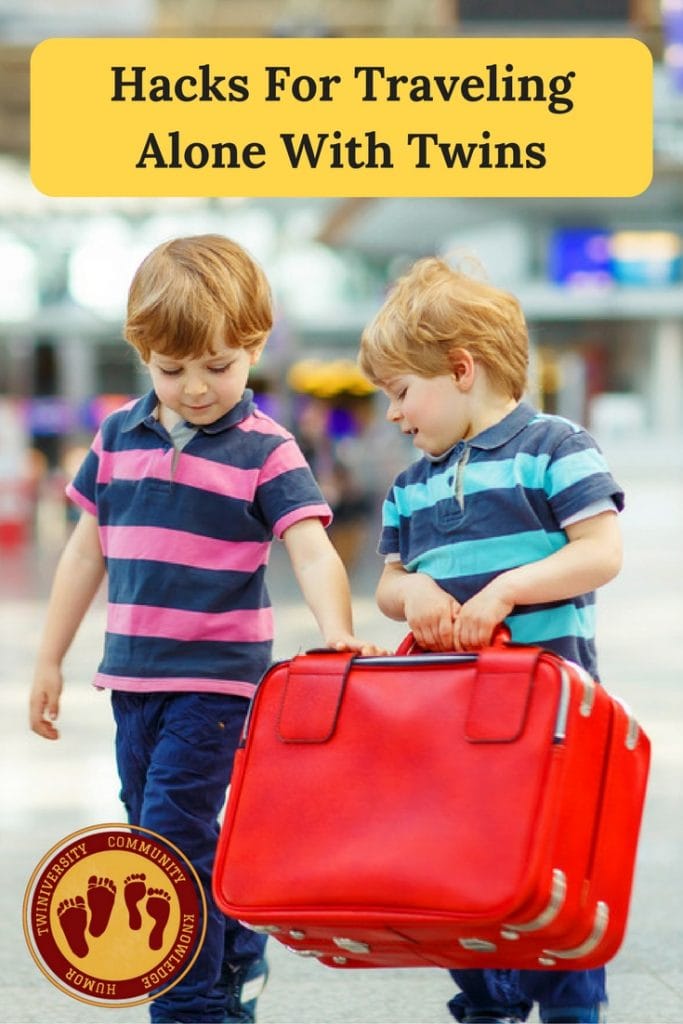 Relax
I know traveling can be stressful, but try to relax. I always know that things happen that are out of my reach to fix and I have learned to just roll with it. Traffic is never fun. Delayed flights happen. Just take a deep breath and relax. My girls and I have almost mastered when we need to tell each other when we need a deep breath and remember that it could be worse. I promise when you get to where you're going it will be worth it! You will see your twins having fun and you will forget the bad things.
Traveling is stressful, traveling with twins alone can be stressful and I hope my little hacks help make it a little less stressful.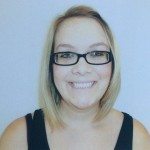 Robyn Gogue is currently a stay at home mom to her 5 year old fraternal twin daughters, Kayden and Kaylee, and wife to her husband, Roy. She is currently pursuing her career in the medical field. Follow Robyn on Facebook here. For articles by Robyn on Twiniversity, click here.
---
Related Articles
---