Do you feel like your twins get bored? Do you run out of places for them to play around the house? Do they need a change of scenery? If they're not quite fully mobile yet, but are crawling enough to need to be constantly supervised, these suggestions may inspire you to help them play stronger, more contently, and longer by creating several play centers, different areas for them to safely and confidently play, around your home.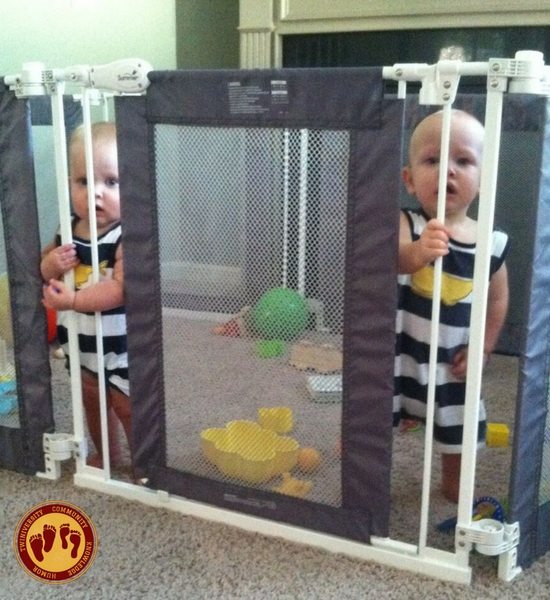 The first and most obvious place in your home for your crawling multiples to play is in the living room; where the family most likely spends the most time together. So, this should be the central and most permanent play center in your home. Whether you're relaxing together in the evening, it's a weekend at home, or you're home with them during the day, a play yard is a good way to give the crawlers a safe place of their own to play, if the size of the room allows. This play center acts like a big free zone (and toy holder) for them to comfortably play, discover, and interact in; all while giving you and your family the peace of mind to not have to constantly monitor what they may access. Oh, and most play yards are even big enough for another family member to step into to join their fun, so get your imagination times two going!
Also in the main living space, your kitchen and dining areas are the next places families typically spend time together so setting up a play center for these areas may be helpful. But, since the kitchen can be the most dangerous place for little hands and feet, playing in these areas must be especially closely monitored, if they must play there at all while you're working and can't see them in any other area. Since the kitchen can be hazardous for anyone, stationary play centers like exersaucers, jumperoos, or walkers with the wheels up are suggestions for keeping little ones immobile and out of reach from potential dangers in the area of the kitchen. With these in place, the one responsible can get done what they need, while the twins happily and safely play within eye's distance.
But what about a parent's age old dilemma of needing to be in the bathroom while the crawling twins are awake? Is it possible for them to have a play center in the bathroom? It is, if you're twin-genuitive! Like the living room depending on space, a playpen/pack and play is an idea for a bathroom play center. But, if there's not room for this in your bathroom, or you can't take the time as part of your bathroom routine to set it up, a safe alter native is to set up the pack and play as a play center just outside the bathroom door; in the hallway, in your bedroom, somewhere you can hear and have quick access to seeing them play.
Another room in the house, and maybe the most obvious, for the multiples to play in is their room, the nursery. This room isn't just for decorating and sleeping. It can be a fun change of scenery to play in too. With a bit of baby proofing the room the nursery can be a giant play center with four walls. After all, this is their space just for them. Make sure that all dressers and furniture are secured and won't tip over, outlets are covered and electrical cords are out of reach. It can be a place for the toys you may not want cluttering or taking up space in the main living spaces. A bonus about using their room as a play center is if you have a monitor, especially a video monitor, you may let them play for small periods by themselves, and still see them.
A less obvious room for a play center is in the parents' bedroom, the master bedroom. This is typically thought of as a place for the parents, a retreat away from the littler ones. But when the laundry needs done, cleaning that space can't wait any longer, or you have a project started in that room, setting up even a temporary play center in the parents' bedroom can prove to be handy. Something portable and short-term like a sit and play toy, an exersaucer, or simple loose toys can be fun. These can keep the twinnies occupied while you can see and interact with them in this room, or even another room where you're temporarily spending time.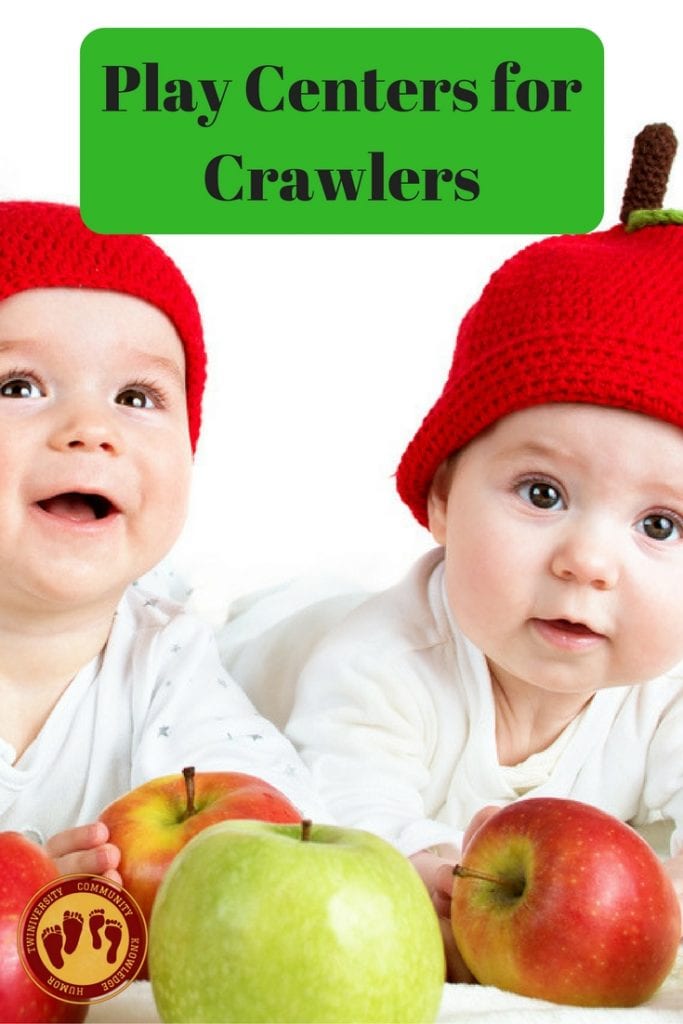 Pack and plays are a multiple parent's staple for a play center. They're good almost anywhere as a safe place for small children to play. And they can fit two! They're a must-have on the go, outside, and around the house. Their quick set up time helps with schedules of parents times two or more. So, if all else fails in any attempt to create a play center, the pack and play is a reliable back up.
Most importantly, none of these ideas for any room are designed to leave the children to play for long periods unattended. No matter where you need a play center, be as creative and resourceful as you can. The play center doesn't have to be elaborate or include expensive toys or gadgets. As long as the crawling multiples are safe and content, you've been successful.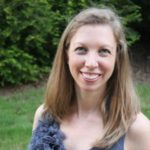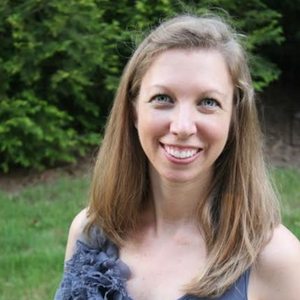 Liza Mead is a stay-at-home-mama to fraternal twin boys and has a background in interior design and marketing, both of which she works in second to her favorite titles as Wife and Mommy. In Raleigh, North Carolina, when her twins are content or sleeping, she spends time organizing, being involved in church events, and event planning. She's thankful for the blessing of each day's new memories created. For articles by Liza on Twiniversity, click here.
---
Related Articles
---
The rate of twin births has risen 79 percent over the last three decades, and continues to increase. A mom of fraternal twins and a national guru on having two, Natalie Diaz launched Twiniversity, a supportive website with advice from the twin-trenches.
What to Do When You're Having Two is the definitive how-to guide to parenting twins, covering how to make a Birth Plan checklist, sticking to one sleep schedule, managing double-duty breastfeeding, stocking up on all the necessary gear, building one-on-one relationships with each child, and more.
Accessible and informative, What to Do When You're Having Two is the must-have manual for all parents of twins.
---
Join our FREE forums and connect with parents of multiples all over the WORLD! Visit http://twiniversity.com/join-twiniversity
Whether you're a twin parent in the big city surrounded by scores of resources, or a triplet parent out in the country with no one around for miles — our multiples parenting forums are for YOU! Sign up for FREE and connect with people who are just like you — parents of multiples looking for advice, parenting tips, or even just people to chat with who will understand what you're going through. Our forums are open to people all over the world and we offer scads of specialty rooms to find others who are going through the exact same thing as you. Check it out today!
---
Twiniversity is the #1 source for parents of multiples and we are growing faster every day!
Find us all over the web:
Or contact us by email at community@twiniversity.com