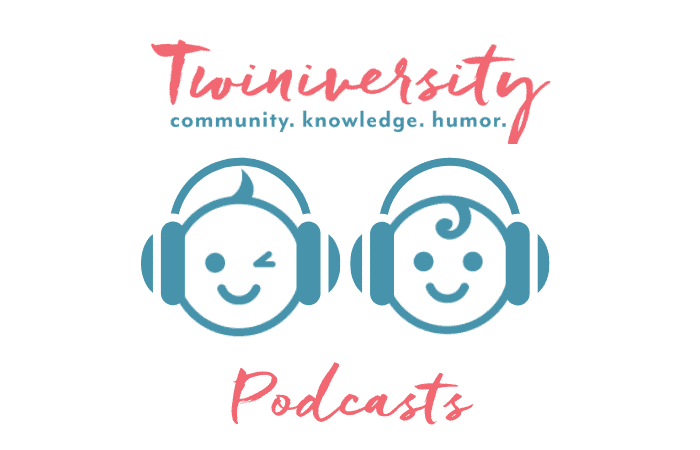 Twiniversity produces two podcasts – the Twiniversity Podcast with Natalie Diaz and the Twins Tale Podcast – that are free to download via Apple Podcasts, Google Play, Stitcher, Spotify, and wherever else podcasts are found. Click below to find the page for each podcast.
Twiniversity Podcast – This podcast is all about parenting twins, offering plenty of tips, parenting hacks, and of course, humor. Just know that we are laughing WITH you every step of the way.
Twins Tale Podcast – an intimate look into the lives of twin parents and their twins at all ages and stages, from birth through college. We interview twin parents in the trenches and ask all the burning questions you want to know about raising twins: schedules that work, feeding your twins, getting out of the house, finding sanity, and so much more.