We all know that there is no single gift that can repay the men in our lives for giving us the gift of motherhood. We all know that your twinnies calling him his favorite word, "Daddy" is probably the the biggest gift of them all. But with the holidays upon us we know you want to get him something special, something just for him. Even if you think you are the worst gift-giver, have no fear, we at Twiniversity have compiled a list of the perfect holiday gifts for dad that we know he will love!
The Active Dad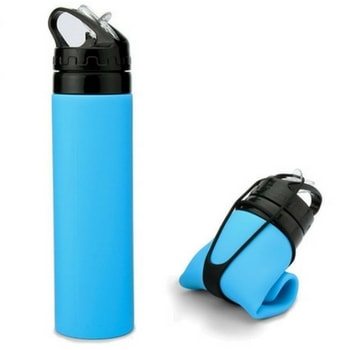 ARCHEER Collapsible Water Bottle
When you're an active Dad you need to stay hydated. This water bottle is perfect for the Dad who likes to go hiking and pack lightly.

Gerber Blades Bear Grylls Series Ultimate Survival Kit
For your outdoorsy dad… or maybe the dad that's just a little too into The Walking Dead.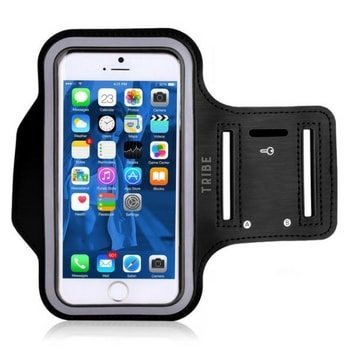 Water Resistant Cell Phone Armband
If the Dad in your life likes to listen to music while he works out you need to get him this. It is large enough to hold your phone with a slim protective case, so you don't have to remove it every time you go for a run. And it is water resistant so you don't have to worry if you get caught in a rain shower.
For the dad who needs a little help staying motviated to work out, the Fitbit Blaze is the perfect gift. Dad can keep track of steps, workouts, heart rate, distance, calories burned and monitor his sleep. He will also appreciate the "smart watch" type features including text, calendar, call, and email notifications. The Fitbit Blaze links to home computers, laptops, pads, and smart phones. It also links dad with his friends and family working toward the same goal. This is a great combo between a fitness tracker and a smartwatch.
The New Dad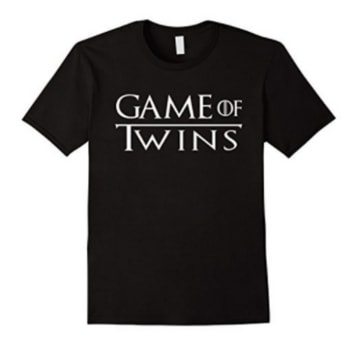 If he is a Game of Thrones fan, this t-shirt will be a big hit!

Diaper Dude Messenger Diaper Bag
This Diaper Dude Messenger Diaper Bag will make dad feel like diaper duty isn't just for mommas!
The Music Lover Dad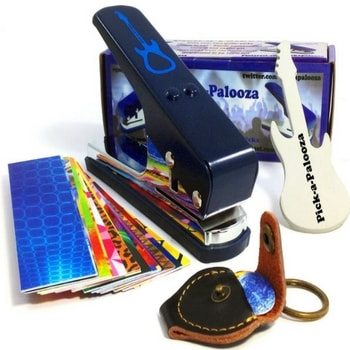 Pick-a-Palooza DIY Guitar Pick Kit
This kit comes with all you need to make your very own guitar picks. It even has a guitar-shaped file to make the picks smooth and a pick carrier. You can also recyle your old gift and credit cards and make them into a pick!

For your music fan who is still holding on to his vinyl, this is not only a fully-functional record player but it also uses Bluetooth and is SUPER CUTE.

BÖHM Bluetooth Wireless Noise Cancelling Headphones
Let him sit back and enjoy some music and not have to worry that your twinnies playing in the next room will disrupt him becuase that are noise cancelling!
The Techie Dad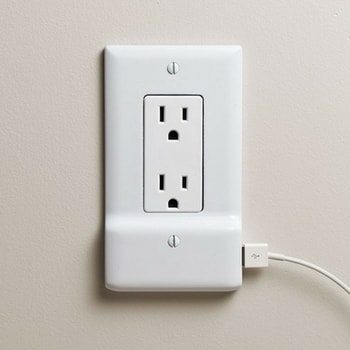 SnapPower USB Charger Outlet Wall Plate Cover
What a convenient item that Dad will love! No more searching for a missing charger. Just take your USB cord and plug it into this easy to install outlet wall plate cover with built in USB charger.

For the dad always on the go, a portable phone charger is a MUST! No more dead phones!

For your budding videographer, HERO+ is the perfect entry-level GoPro for those who want high-quality capture and on-the-go connectivity. It features Wi-Fi and Bluetooth, which provide access to the GoPro App and Smart Remote.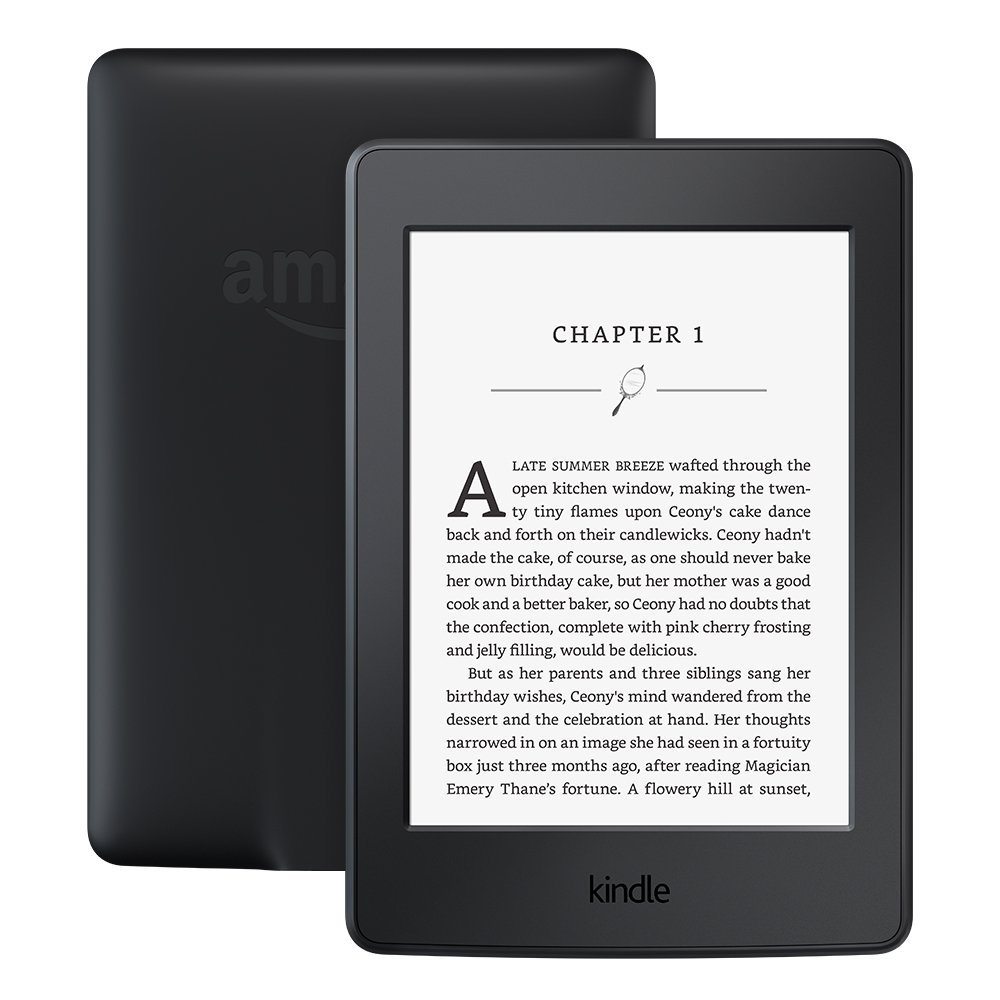 Sign dad up for Kindle Unlimited and he'll enjoy the freedom to explore over 1 million titles, thousands of audiobooks, and current magazines on any device for just $9.99 a month.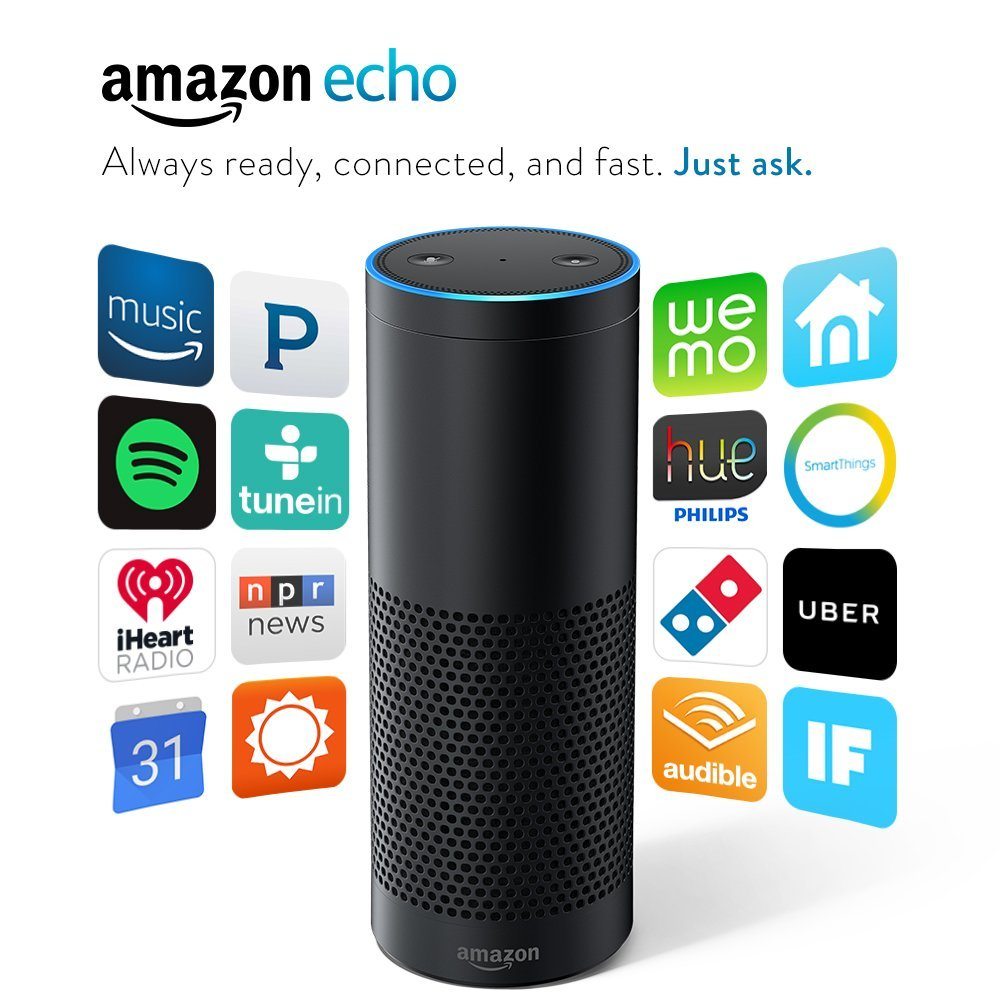 The ultimate personal assistant for Dad. If he doesn't already have this, he needs it! He can listen to music, play games, set alarms, add things to his calendar, the possibilites are endless!
Best party game EVER! This hilarious, adult-only game is like no other game you've ever played before. It is offensive, risqué and completely politically incorrect, but dad will love it!
This intense, fast paced game can be used indoors or outdoors and can be enjoyed by the entire family! Think of it as if volleyball and foursquare had a baby! It's fun for the whole family indeed.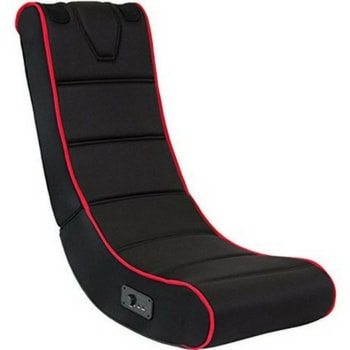 You won't find a more comfortable gaming chair for a better price, probably anywhere. There are speakers on each side of the head rest and volume control with an input/output socket on the side for those times when Dad is playing those louder video games. And don't worry about where to put it when he's not playing, as this chair is incredibly easy to store, since it literally folds in half and can be put in a closet!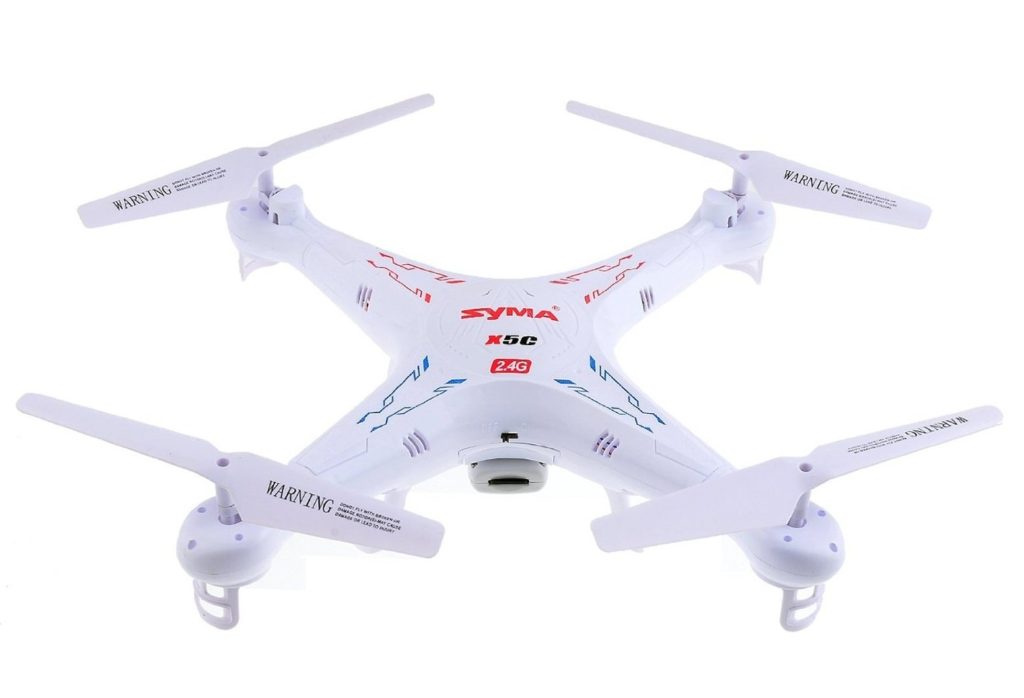 Syma X5C 2.4G 6 Axis Gyro HD Camera RC Quadcopter Drone with 2.0MP Camera
If you are looking for Dad's first drone, then your looking at the right product. It is the best handling and easiest to fly of any of the entry level drones. Dad will love flying this around!
The Foodie and Beer Loving Dad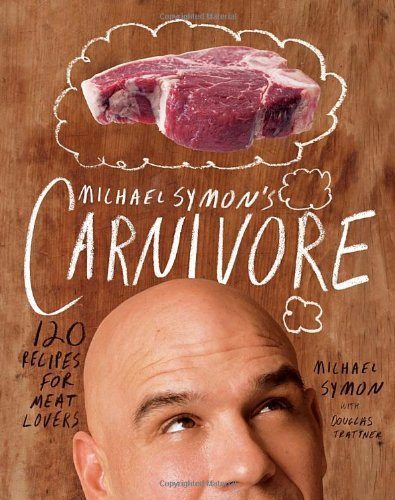 Michael Symon's Carnivore: 120 Recipes for Meat Lovers
For the grill-master in your life, you've got to get him a copy of this! It's broken down by the different meats: Beef, Pork, Lamb & Goat, Poultry, Game, and a section on side dishes to accompany the various meat dishes.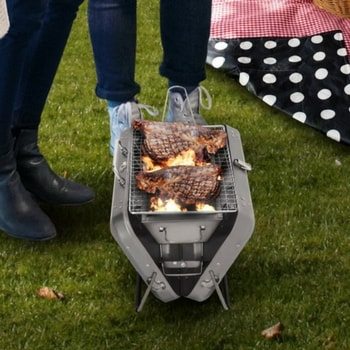 Mini Stainless Steel Charcoal BBQ Grill
Whether it's a camping trip witht he family or tailgating at the football game this will be perfect for Dad. It is extremely compact and easy to set up and use. The only thing difficult will be deciding what to cook on it!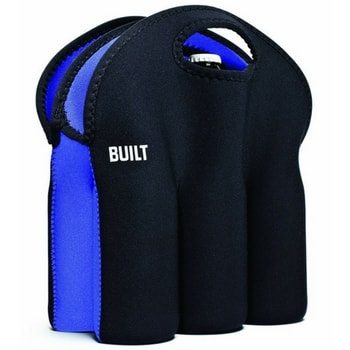 Built NY 6 Pack Insulated Beer Bottle Cooler
Is Dad going to his friends to watch the big game, but not sure there will be room in the fridge for his 6 pack when he gets there? This will fix the problem.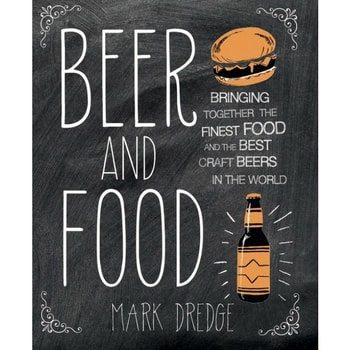 This book joins together beer and food in a book for beer fans and foodies who want to take their knowledge to the next level.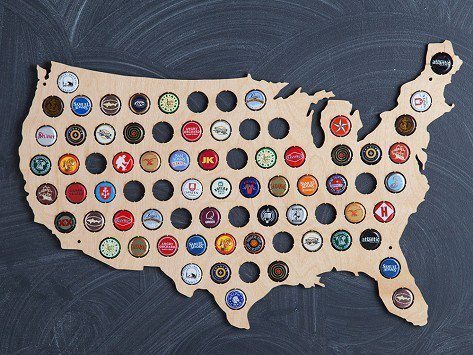 This Beer Cap Trap is not only a great conversation piece, it is a piece of artwork for the man-cave.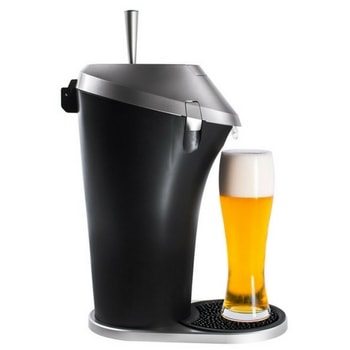 Does Dad prefer a draft beer? Then this is a must have gift for him. This Beer System allows you to turn your favorite beer into fresh from the tap draft perfection. There's no separate CO2 or Nitro canister needed either and it's portable so you can bring it to your next party!
The Well Groomed Dad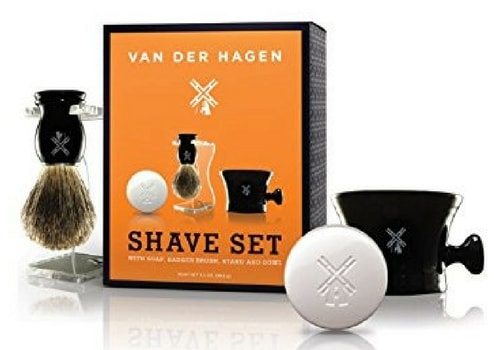 Van Der Hagen Men's Luxury Shave Set
This shave set is best for someone wanting to try out wet shaving and does not yet have all the supplies to begin. Dad will be noticeably smoother and far less irritation.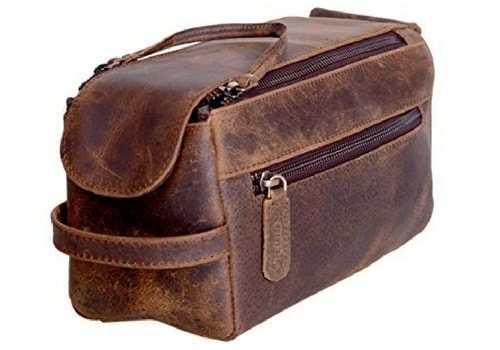 KOMALC Genuine Buffalo Leather Toiletry Bag
This genuine leather toiletry bag is the ideal size and the quality is top-notch inside and out. Dad will love the craftsmanship and will be able to fit all of his travel toiletries.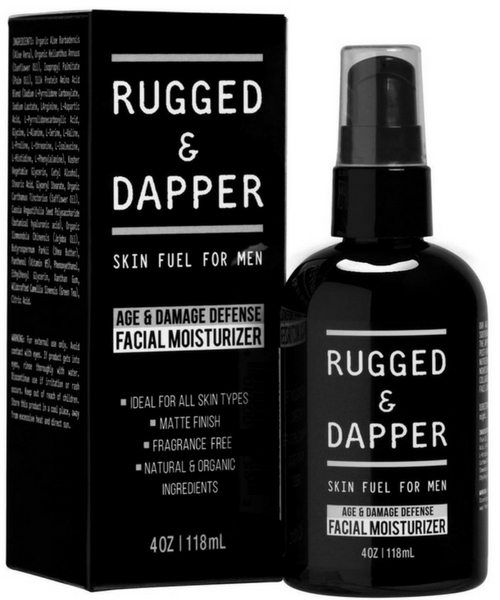 Age + Damage Defense Facial Moisturizer
This soothing aftershave lotion and anti-aging cream hydrator in one is natural and certified organic. This is a great gift for dads who want something to fight aging, acne and breakouts, environmental damage and post shave irritation
Regardless of what the Dad in you life is into, we know you will want this holiday season to be special for him.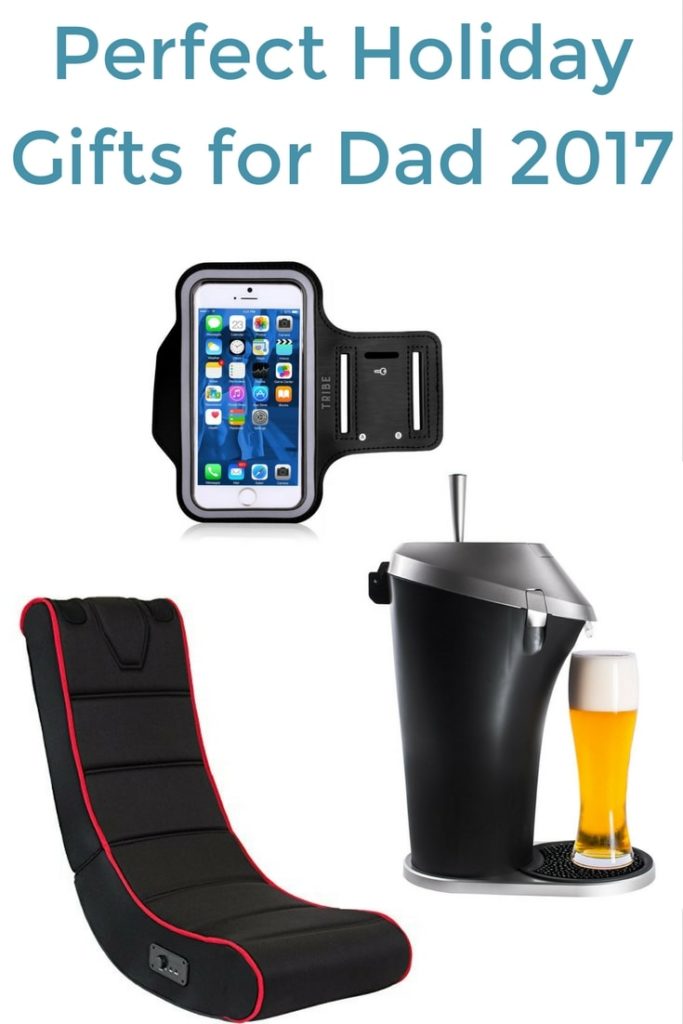 ---
Related Articles
Holiday Gifts for Twin Moms 2017