Baby Safety is at the top of all of our priorities… right? We all want to keep our children safe, but doing all the research on CPR, first aid, car seat safety, and childproofing can be very overwhelming and time-consuming. And as time goes on, your children go through different stages and have different safety needs. How are you supposed to keep up??
The Complete Baby Safety Course
by Twiniversity is your one-stop shop to get all the training you need to keep your children safe through the baby, toddler, and child stages of life. 30 instructional videos (totaling 3 hours of instruction) are included on infant, toddler, and child CPR, a variety of first aid techniques you may need with kids, a full explanation about different kinds of car seats and how to install them, and a room-by-room description of how to best childproof your home. Includes 23 pages of CPR, first aid, childproofing, and car seat safety handouts.
This safety course isn't just for twins! Parents with singletons, twins, and/or higher-order multiples will all benefit from this class.
We've got 2 options to buy: 6-months access or 5-year access. 5-year access will allow you to watch the videos anytime you want, and take a refresher course in CPR every year.
Ready to buy? Purchase 6-Month Access for $79 or 5-Year Access for $99
Please note that our classes may be covered by FSA, HSA, or medical insurance. Contact your plan administrator to check coverage before buying.
Note: The class expires 6 months (or 5 years) from the date of purchase,
so make sure to watch it by then!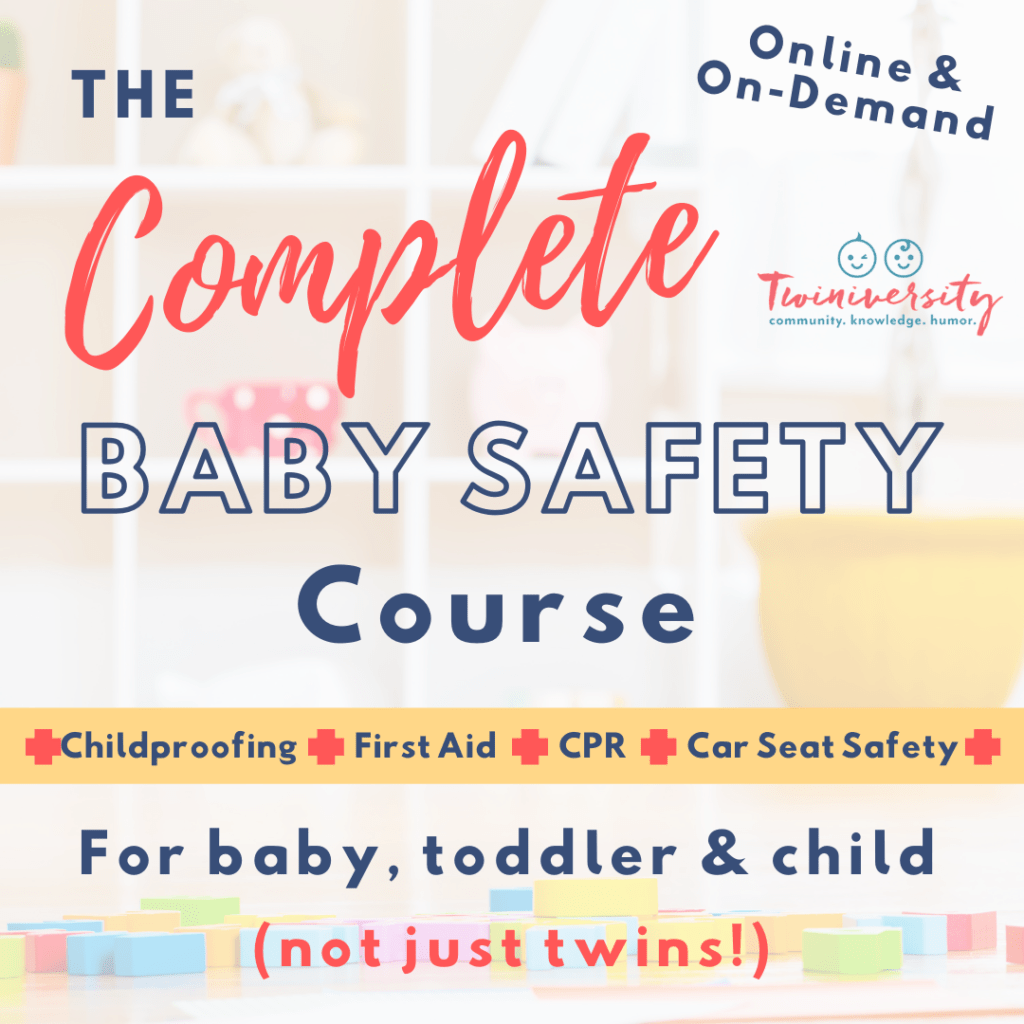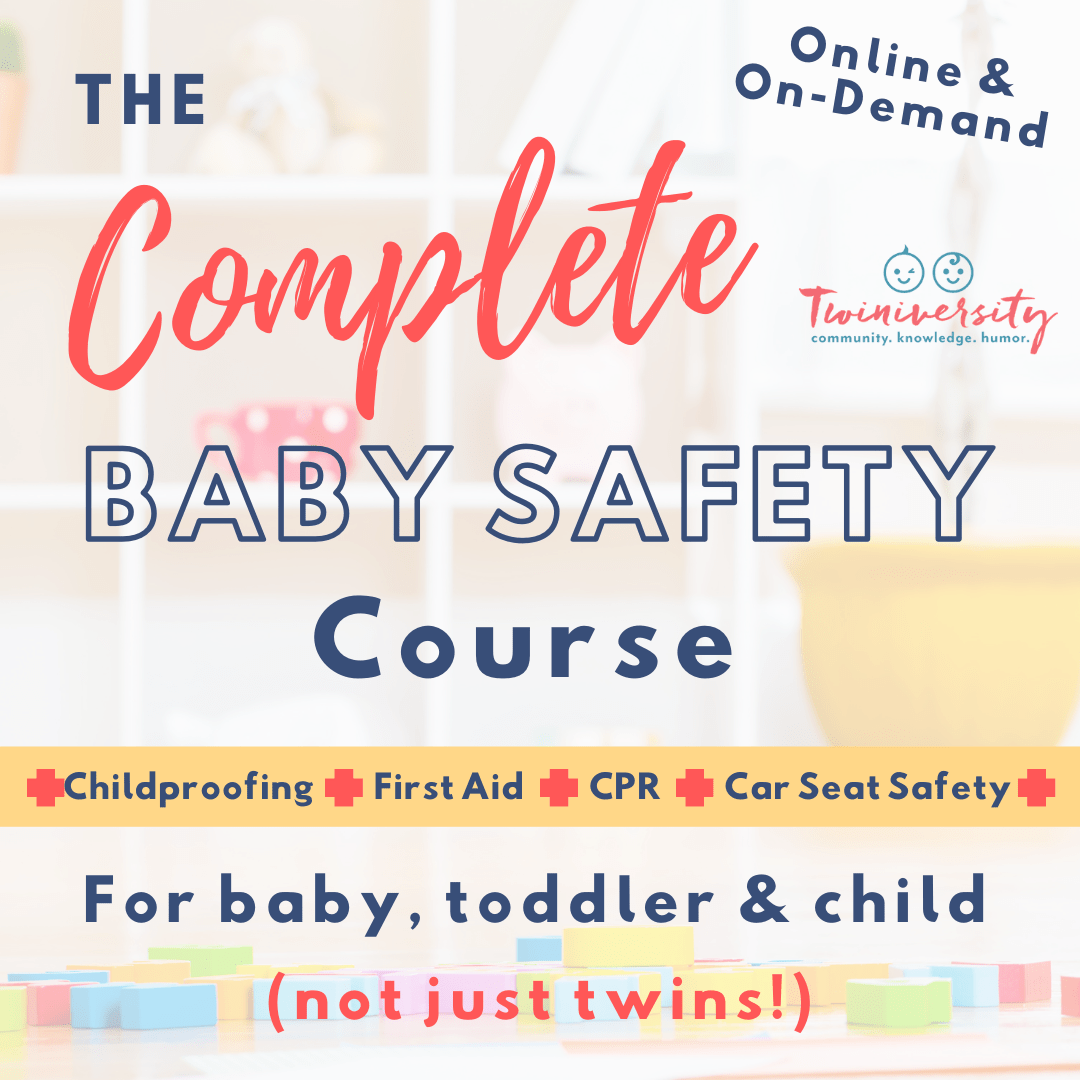 Baby Safety Class Curriculum
Performing Infant CPR
Performing Toddler CPR
Performing Child CPR
Responding to a Choking Infant
Responding to a Choking Child
What Should Be in Your First Aid Kit
What is "Check Call Care"?
Placing Your Child in a Recovery Position
Muscle, Bone, and Joint Emergency
Burns Emergency
Heat Emergency
Cold Emergency
Child Breathing Emergency
Infant Breathing Emergency
What is Croup?
Poison Emergency
Childproofing Tips & Tricks
Childproofing the Living Room
Childproofing the Kitchen
Childproofing the Nursery
Childproofing the Bathroom
Childproofing the Backyard
Car Seat Information and Tips
Infant Car Seat Installation
Convertible Car Seats
Convertible vs. All-in-One Seat
Booster Seats
Why Should We Rear Face?
What to Wear, Expiration Dates, and Registering Your Seats
BUY NOW
Purchase 6-Month Access for $79 or 5-Year Access for $99
Note: The class expires 6 months (or 5 years) from the date of purchase, so make sure to watch it by then!
---
Meet the Creator Team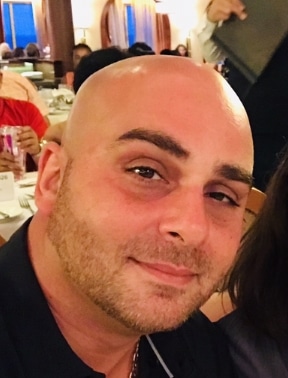 Gabriel DiAngelis – CPR and First Aid Instructor
Gabriel DiAngelis is a native New Yorker, a public school teacher, husband to Faith, and dad to boy-girl twins, Nathaniel and Sophia. Gabe is a high school physical education instructor and basketball coach and is certified to teach CPR, AED and First Aid. Gabe has a B.S. and M.S. in Physical Education.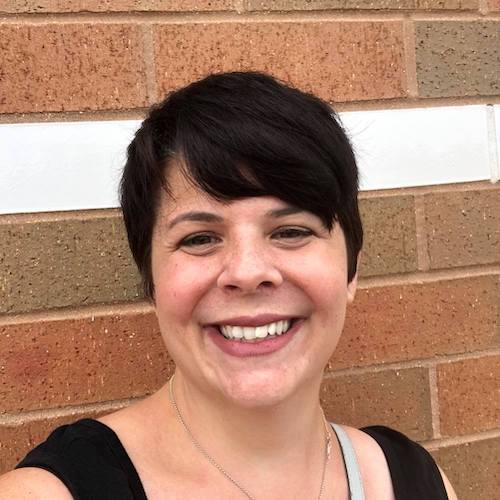 Julie Burt Nichols – Car Seat Safety and Childproofing Instructor
Julie Nichols is the Twiniversity "Wizard" and a mom to twin boys. She is a child passenger safety technician living with her husband and twins in a suburb of Chicago.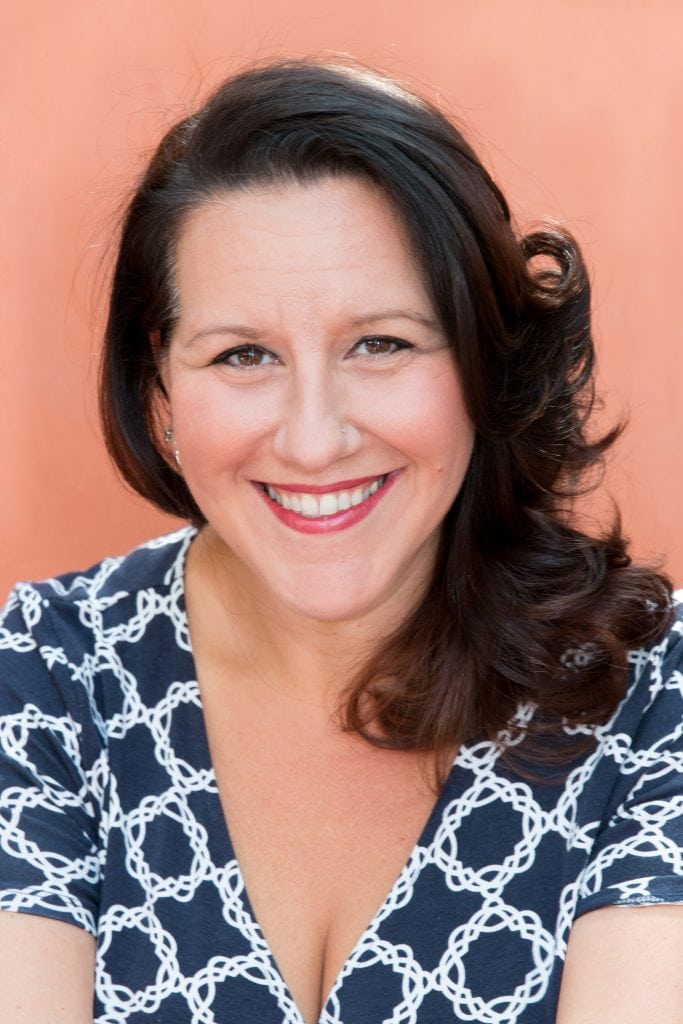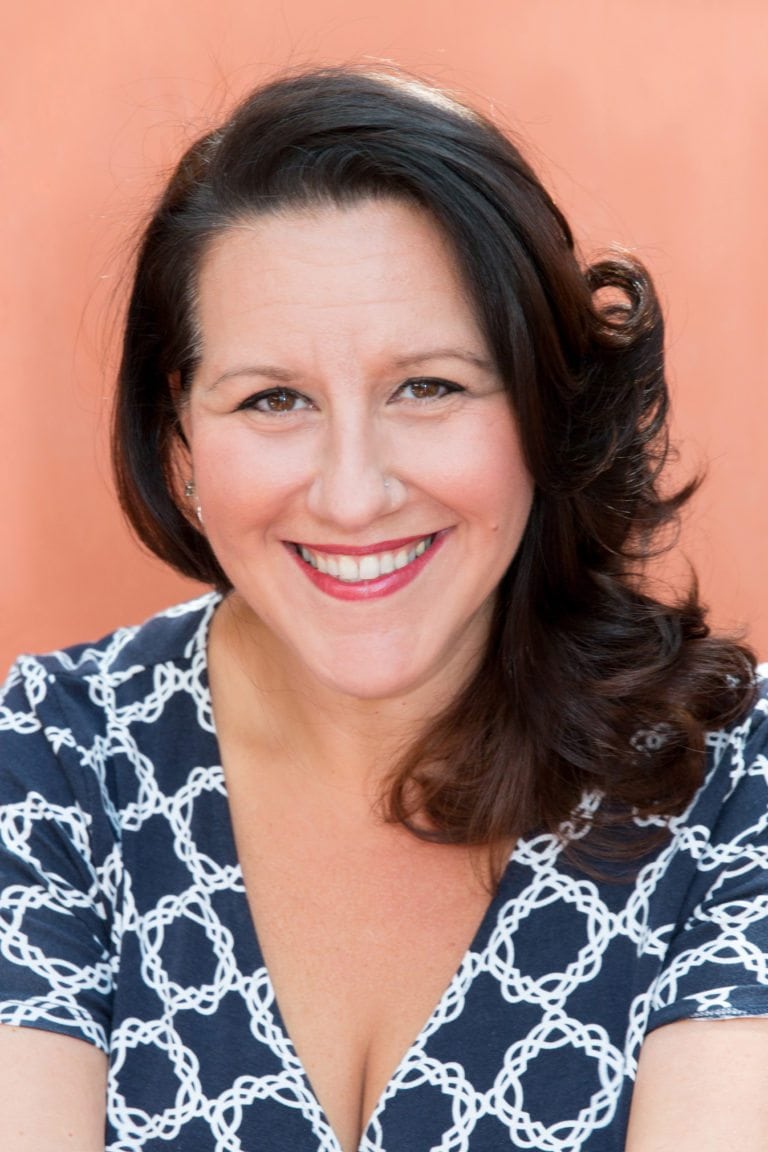 Natalie Diaz – Founder and CEO of Twiniversity
Natalie Diaz, CLC, CPST is the Pied Piper of twin families around the globe. Founding Twiniversity — the world's leading support network for multiple birth families — in 2009, she's become the global influencer for this small niche community. Natalie is a true connector, bringing parents from all walks of life together, breaking past cultural differences, to share in the highs and lows of parenting twins. Natalie's book, "What To Do When You're Having Two" is a global bestseller in Twins & Multiples Parenting. Natalie is a Certified Lactation Counselor and a Child Passenger Safety Technician.
---
Terms & Conditions
The Twiniversity Complete Baby Safety Course is not a substitute for hands-on CPR/first aid training by an accredited and authorized CPR/first aid training provider and must not be used as such. Nothing in this course should be construed as an attempt to offer or render a medical opinion or otherwise engage in the practice of medicine. If you have any specific questions about any medical matter you should consult your doctor or other healthcare professional. If you think you may be suffering from any medical condition you should seek immediate medical attention from a qualified healthcare professional. You should never delay seeking medical advice, disregard medical advice, or discontinue medical treatment because of information in this course.
Use of any advice offered in the Twiniversity Complete Baby Safety Course ("course") is purely at your own risk. The information supplied is designed to accompany hands-on CPR and first aid training, not to replace that training. Tired Twin Mom LLC, dba Twiniversity, disclaims any liability for any losses or harm you incur as a result of inaccuracy of the information provided in this course. Information in this course is for education and entertainment, supplemental to examination by and advice of medical professionals. Any information regarding CPR and first aid treatments is not meant to replace the advice of medical professionals including physicians, paramedics, emergency room attendants, nurses or other licensed medical personnel.
Completing our course does not prove competency in any first aid or CPR skill. Our safety course is not recognized by any organizations, training providers, or local authorities. Our course is not formally accredited. We do not provide a formal first aid and CPR qualification and you must not use our certificate for this. You must not claim to have completed an accredited CPR/first aid course following completion of our training.
None of the individual contributors, system operators, developers, sponsors of Twiniversity nor anyone else connected to Twiniversity can take any responsibility for the results or consequences of any attempt to use or adopt any of the information presented in this course.