There are so many cool and exciting new toys out this this year, as well as some revamped classics. We at Twiniversity have created the ultimate hot toys for twins in 2017 list, all guaranteed to bring a smile to your kids' faces this holiday season. Check them out and make sure to grab them as soon as possible. You don't want to miss out on this year's hot toys, some of which will quickly disappear off the store shelves!
Pricing Key
$ = $1-25
$$ = $26-65
$$$ = $66-99
$$$$ = $100-199
$$$$$ = $200+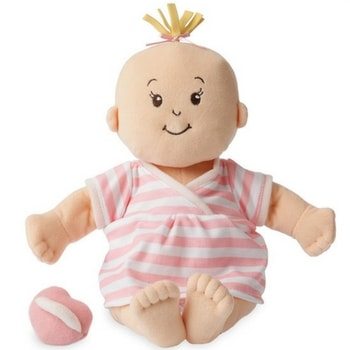 Baby Stella –  This is the perfect starter doll from the Manhattan Toy Company. This soft, plush baby with a super soft outfit will bring so much joy to your little ones. They will love pretending to give the baby it's pacifier and change it's diaper. Unlike other plastic baby dolls this doll is soft and your little ones will love hugging and snuggling with it. Recommended age 1 year and up. $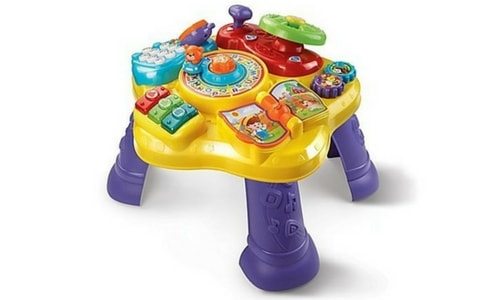 Fun V-Tech Super Star Learning Table –  This is a wonderful toy that will grow with your baby for some time. it  This learning table has 6 fun activities in bothe English and Spanish to encourage you twins to explore and learn. You will love that it can be transitioned from the floor for sitters, to being on legs for standers. Recommended age 6 months and up. $$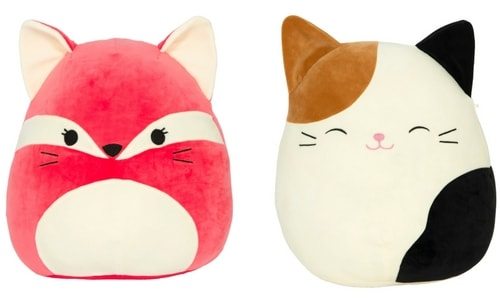 Kellytoy Squishmallows – Introducing eight soft characters each with a background story that is detailed on the printed hangtag. Sizes available include clip-ons, small, medium, and large. These plush toys are made of super soft spandex and polyester stuffing, similar to memory foam. Squishmallows are some of the softest stuffed animals you will ever hug, and their squishiness gives them the ultimate tactile appeal. Recommended age 3 months and up. $$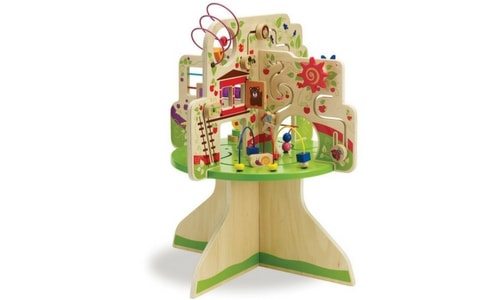 Manhattan Toy Tree Top Adventure Activity Center – This toy is an amazingly creative work of art! It has a lot of interactive features and will grow with your twins over time. They will be intriguied with all the engaging actvities. It will definitely keep them keep them occupied for a long time. Recommended age 1 year and up. $$$

Luvabella Dolls – THIS WILL SELL OUT! Love comes to life with Luvabella! Full of smiles and giggles, Luvabella has amazingly real facial expressions and a personality all her own! With Luvabella around, there's so much to do! Feed her, rock her to sleep, play games and even hear her speak! With over 100 words and phrases, this adorable baby doll has so much to say. Bring Luvabella home and discover all her delightful surprises.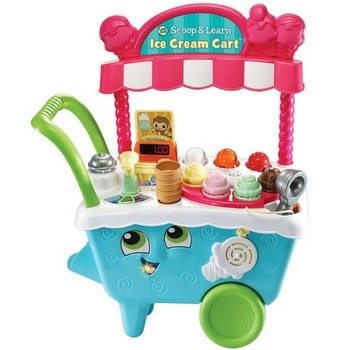 Leapfrog Scoop & Learn Ice Cream Cart – What a fun and creative toddler toy. this Scoop & Learn Ice Cream Cart is a fun toddler toy that will stimulate their culinary creativities. It plays music when wheeled around and comes with cards as "money" to be swiped to pay for the ice cream. The scooper magnetically lifts and drops the ice cream scoops into the cones. And there's a little topping sauce pump that counts out how many times you pump each topping. PLUS there are TWO storage compartments that fit all of the pieces. Lots of creative fun to be had with this LeapFrog toy. Recommended age 2 years and up. $$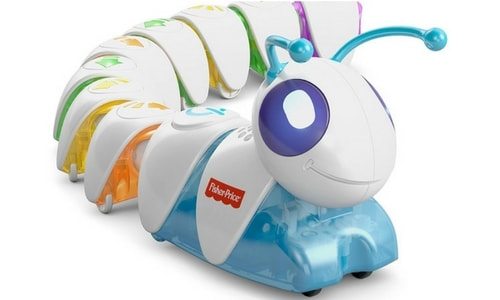 Fisher-Price Think & Learn Code-a-Pillar – This is a wonderful product that helps even the littlest of learners to begin grasping the basics of block coding. Not only is it super cute but it's a great toy for kids to learn critical thinking skills and problem solving. They will love changing the segments out to make the code-a-pillar move in different ways. Recommended ages 3 years and up.  $$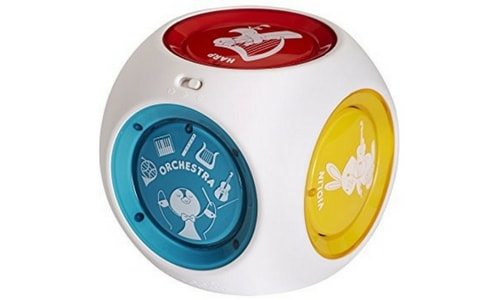 Munchkin Mozart Music Cube – Introduce your little one to inspiring music and interactive play with the fun Mozart Magic Cube. The music is very pleasant and the lights are calming, ot annoying or overstimulating at all. The cube teaches the sounds of different instruments, as well as colors, and words through the use of classical music. Recommended age 6 months and up. $$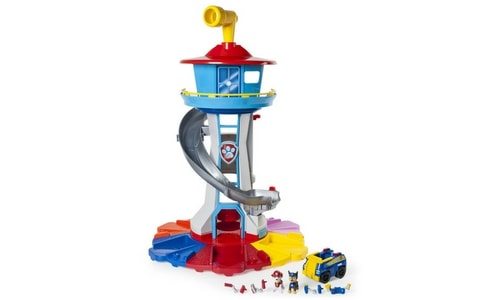 Paw Patrol – My Size Lookout Tower – This is like the ultimate toy for all paw patrol lovers. It's really hard not to totally fall in love with this life size Paw Patrol Lookout Tower. Complete with lights. sounds, elevator, rotating carousel for all their full size vehicles and periscope! It is definitely a WOW gift for your Paw Patrol fan! Recommended ages 3 years and up. $$$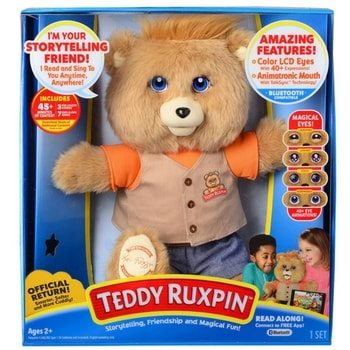 Teddy Ruxpin – He's back and he is smart, innovative, cuddly, and more magical than ever! How awesome is it to see something from your childhood come back as a hot item? Just press Teddy's hands to control what stories he will tell or song he will sing. If you're on the fence about getting this for your child, make the jump. Recommended age 2 years and up. $$$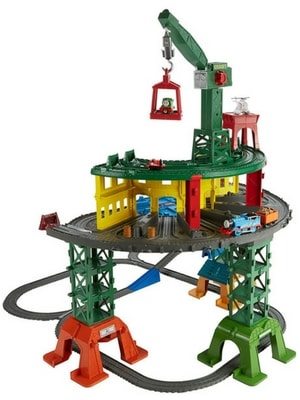 Thomas and Friends Super Station – The Thomas Super Station is great for all of your Thomas Trains! The special track will even fit your Thomas MINIS. The Super Station is a versatile set that you can configure in many different ways. Short on space? Set up the micro-version! There's plenty of room to store your trains too! The Super Station is indeed a WOW gift that is sure to impress! It comes with everything you need to begin playing right away – including trains and Harold the helicopter! Recommended age 3 years and up. $$$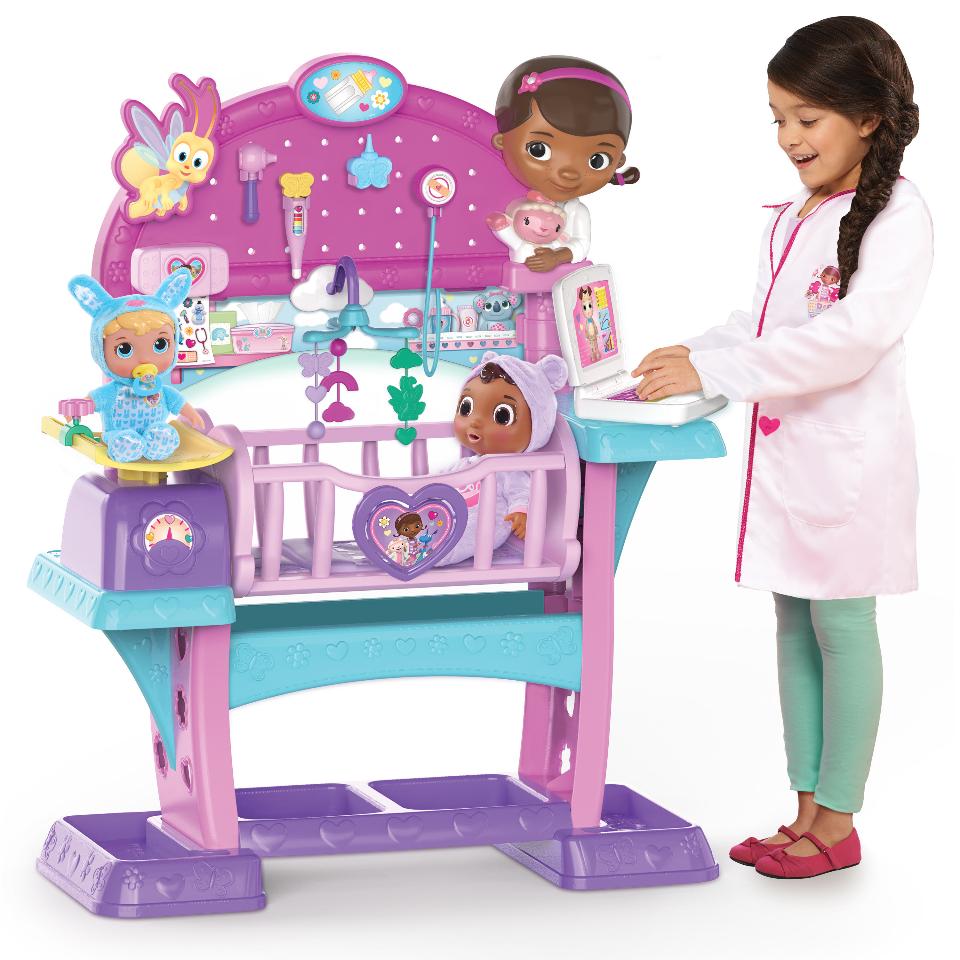 Doc Mcstuffins Baby All in One Nursery Toy –  This is such a great toy to help teach your kids about taking care of others. For Doc McStuffins fans, it will keep them busy while they have fun. There are so many interactive pieces that allow your kids to use their imagination. There is a scale, a crib, instruments, and a toy laptop with buttons to push all to keep your kids busy. Dolls not included. +Recommended age 3 years and up.  $$$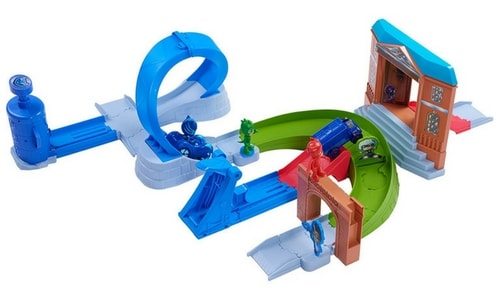 PJ Masks Rival Racers Track Playset – Catboy, Owlette and Gekko kick the action into high gear with this playset. Your twins will love watching CatBoy zoom around the track to save the Museum from Night Ninja! It is easy to set up and any take apart for storage. This will surely be on your twins list this year. Includes a Catboy figure, Cat-Car vehicle, and Night Ninja Bus. Recommended age 3 years and up. $$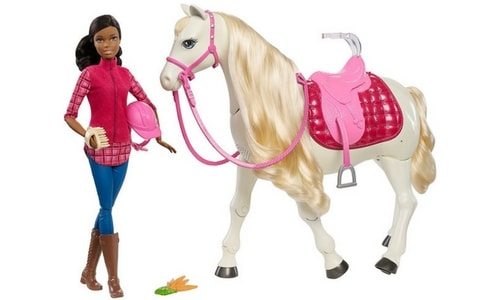 Barbie Dreamhorse and Doll – Barbie is an iconic figure and now she has an interactive horse! This horse is any little girl's dream – even if she's not a Barbie lover. She walks, dances, answers yes and no questions with a nod or shake of her head, counts, nuzzles, and so much more. She even eats her carrots. This truly interactive horse is just so much fun! Barbie is also included and comes dressed in riding gear. She has bendable knee and wrist joints, making it easy for her to sit on the horse and grasp the reins. Recommended age 3 years and up. $$$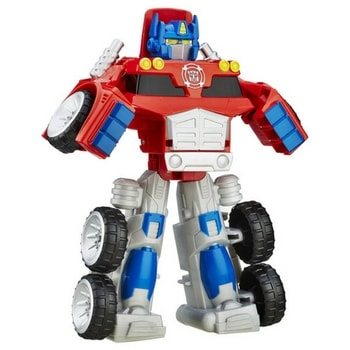 Playskool Heroes Transformers Rescue Bots Optimus Prime – Optimus Prime to the rescue as always! The ever popular Transformers continue to bring joy to kids this year. These larger Rescue Bots are based on the Transformers animated episodes for preschoolers. They are designed to be easy for younger kids to transform.  Optimus to the rescue! Recommended age 3 years and up. $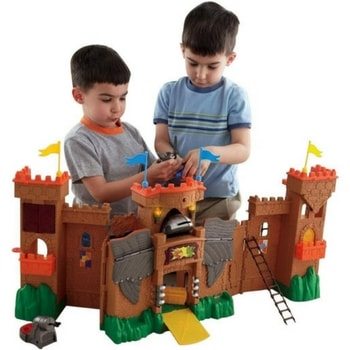 Fisher-Price Imaginext Eagle Talon Castle – This is not just a great quality toy  it is also amazingly durable. If your twins are rough on their toys this is will be perfect for them. This castle has a ton of thought put into it and is filled with small compartments and secret doors. There are so many small details that really make this product shine and make it fun for kids of all ages. It can also interact with other Imaginext Castle toys like the Ogre and Dragon. Recommended age 3 years and up. $$$$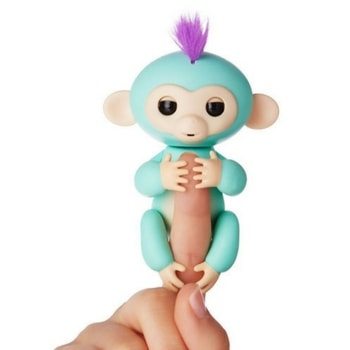 Fingerlings – THIS WILL SELL OUT! This monkey is not only adorable, it is also something your kids won't want to put down. They cling to your finger and they are small enough your kids can bring them everywhere. Fingerlings react to touch, sound and motion. They make silly little monkey noises, and move in ways that will make your twins giggle. Recommended age 3 years and up. Recommended age 3 years and up. $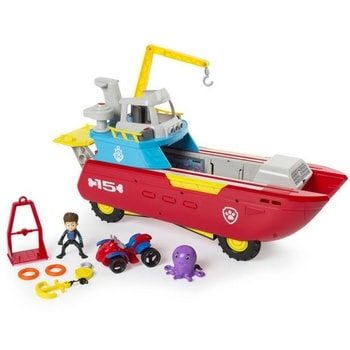 Paw Patrol Sea Patroller – This is a nice addition to the Paw Patrol toy line and any fan is sure to love this vehicle. Your twins will create exciting adventures with the pups moving from the air to the land to the sea. This toy is not for actual water play, as there are talking battery operated features, but batteries are included! Get it before it's out of stock. Recommended age 3 years and up. $$  

Fisher-Price Laugh & Learn Servin' Up Fun Food Truck – With two full sides of toddler-friendly learning fun, the Laugh & Learn Servin' Up Fun Food Truck serves up hours of role play and hands-on activities. Its blend of kitchen and vehicle play keeps mini-entrepreneurs busy—greeting customers, working the register, prepping 'orders' on the light-up grill, and more. And while they're engaged in all that super fun role play, toddlers are also being introduced to sizing and sequencing, advanced vocabulary, manners, taking turns, and more with lively songs, sounds, and phrases! Three Smart Stages levels offer up different songs, sounds, and phrases, so the learning fun can keep going as your child keeps growing.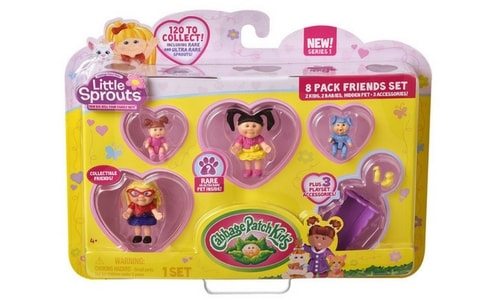 Cabbage Patch Kids Little Sprouts –  These little sprouts are true to the Cabbage Patch brand, they look just like the dolls we enjoyed as kids, only in a miniature version. This 8 pack includes two Kids, two Babies, one mystery pet and three accessories total. Your kids will love collecting them all. Recommended age 4 years and up. $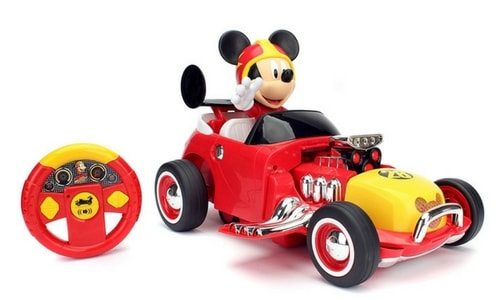 Mickey Transforming Roadster Racer Remoter Control Car – Your kids can press a button to transform this regular vehicle into a Roadster Racer. The easy-grip controller lets them drive forward, backward, left, and right. It also features a horn and three messages from Mickey. Beep! Beep! Recommended age 4 years and up. $$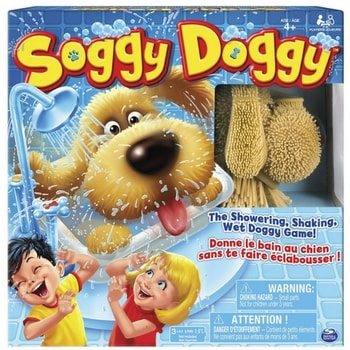 Soggy Doggy Board Game – You'll race around the board and take turns giving Soggy Doggy a bath. But watch out! He loves to shake himself dry! Get soaked and you're sent back to start. Make it around the bathtub and you win! It is fun-filled action for hours! Bring your family together with this intense game. which is perfect for family game night! All ages from young to old will enjoy this game. Recommended age 4 years and up. $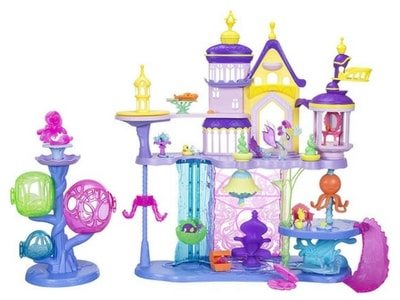 My Little Pony: The Movie Canterlot & Seaquestria Castle with Light-Up Tower – With this HUGE castle there is plenty of room that both of your twins will be able to play with this and all of their ponies at the same time. If your kids are obsessed with ponies then this is going to be an absolute dream come true for them. Recommended age 4 years and up. $$$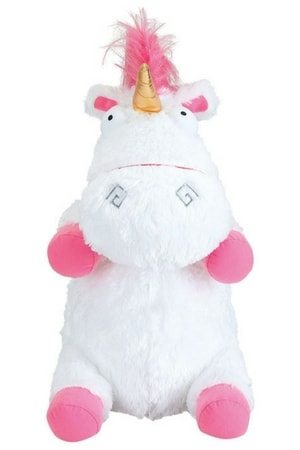 Despicable Me 3 Jumbo Fluffy – If you have a child who loves everything fluffy, they'll be head over heels with this! It is not only super fluffy and cuddly, it looks exactly like the one Gru won Agnes at Super Silly Fun Land in the movie. The horns light up when you press its hoof and sounds play along too! What's not to love about this Fluffy Unicorn? Recommended age 4 years and up. $$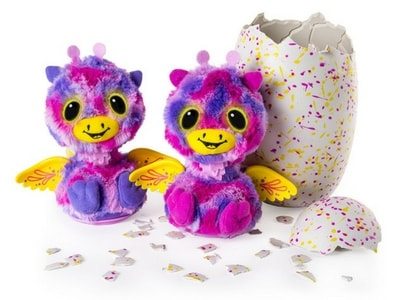 Hatchimals Surprise – What else would be the perfect toys for twins other than TWINS? That's right, Hatchimals now comes in twins and they will definitely be the hot toy of 2017. Your twins will have so much fun watching these Hatchimal twins interact with one another saying things like "I love you". Recommended age 5 years and up. $$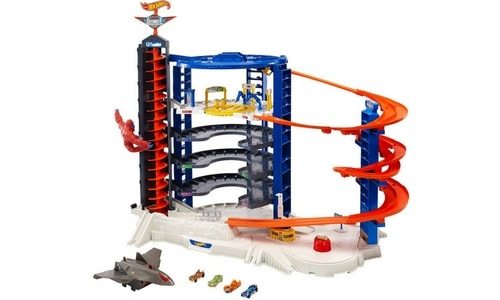 Hot Wheels Super Ultimate Garage – This is huge garage totally Hot Wheel-tastic. It is big and impressive, and offers a ton of really cool ways to play with it, as well as a central venue for showing off the car collection. It come with 4 cars, but holds up to 140 Hot Wheels cars. This garage is the true top of the line in the Hot Wheels universe. Recommended ages 5 years and up. $$$$$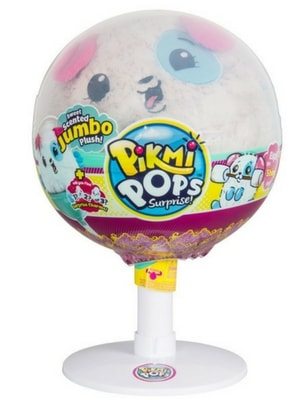 Pikmi Pops Jumbo Dog – When your kids unwrap this big plastic "lollipop" they will be pleasantly surprised with one of 3 different cute, sweet-scented plush animals. The choices are dog, cat and bunny. Each pop comes with one, two or three charms and comes with a surprise message and three dangler strings to attach to your charms. Recommended age 5 years and up. $$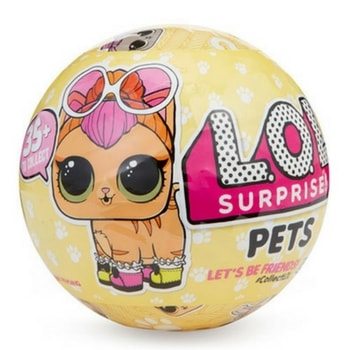 LOL Surprise Pets! – Your twins will never know exactly what they'll be surprised with until they open their LOL Surprise Series 3 Pets! There are 7 layers of surprises in every package. Unwrapping it all is part of the fun. The ultimate surprise is last of course. Will they get a kitten, puppy or the rare hamster? Oh and the best part is that there is also a water surprise when they feed or bathe their new pet. Recommended age 5 years and up. $$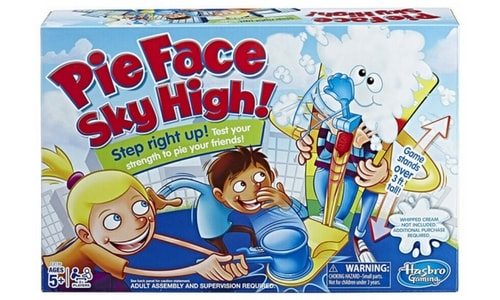 Pie Face Sky High – This hilarious game has gotten an upgrade with it's stand up version. If you liked the original Pie Face, then chances are you will love this new version as well. It is designed like a strong-man game at a carnival. Its stands a little over 3 feet tall and the 1st player put his/her face in the hole and faces the throwing arm. The other player hits the base with the plastic hammer tyring to hit it hard enough to make the "pie" hit its target – aka a face! You need 2 people to play this game so it is perfect for twins. Recommended age 5 years and up. $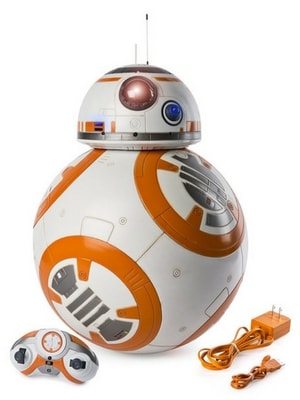 Star Wars Hero Droid BB8 – Awesome toy for any Star Wars fan wanting their own robot. It has three different modes, Remote Control, Follow Me, and Voice Command. Little dude has so much personality. This Hero Droid was designed for movement. You can have it zoom at top speed with no problem. This Hero Droid is more about having an almost life-sized BB-8 all for yourself. Recommended age 5 years and up. $$$$$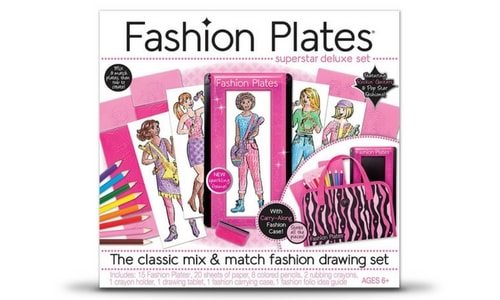 Fashion Plates – A great remake of the classic Fashion Plates will bring you right back to your childhood! This easy to use kit come with nice carrying case to keep everything organized. Your kids will spend hours designing and coloring different outfits over and over again. This is the perfect Christmas or birthday gift for any child that likes drawing, art and fashion. Recommended age 6 years and up. $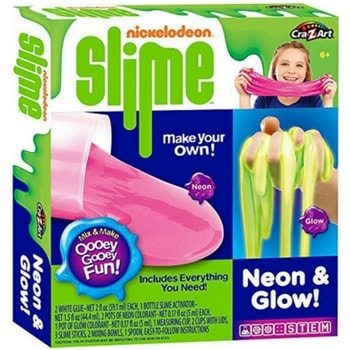 Nickelodeon Slime Neon and Glow Kit – The slime craze continues this holiday season and this kit will definitely be on your kids list. If your kids are big on DIY this is the toy for them. It has everything included so your kids can make neon and glow in the dark slime! Recommended age 6 years and up. $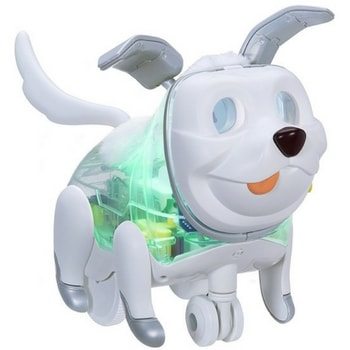 FurReal Makers Proto Max – This furReal Makers Proto Max Puppy helps introduce the basics of coding to young children. Once you connect it to the Proto Max app on a tablet or smartphone, you get a myriad of customization options, including 400+ sounds, 100+ eye animations, a wide range of colors, and 360-degree motion. It allows your kids to customize the puppy's personality and behavior, as well as and create numerous action routines. Recommended age 6 years and up. $$$$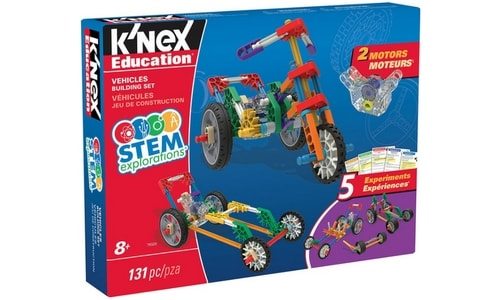 K'NEX Education STEM Explorations Vehicles – This is a really neat kit with science concepts and critical thinking questions built right in! They will enjoy the challenge of puzzling through the creation of a toy, and then having the joy of making it "come alive". You can build 5 different moving vehicles from this kit. While other building sets are based around bricks and mainly aimed at buildings, this features lines, angles, axles, wheels and spring motors. It's a completely different experience. Recommended age 8 years and up. $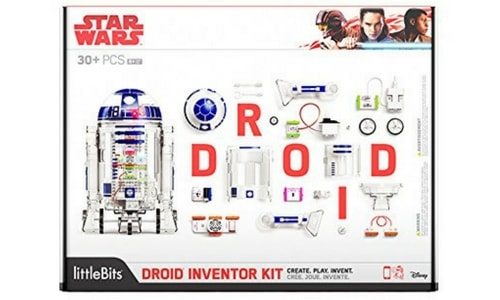 Star Wars Droid Inventor Kit – This kit is an amazing opportunity for your kids to become droid inventors and build their very own R2D2. This kit is a great way to teach electronics, motors and gears to a child. Just download the app and it will send you on a mission to put your droid together. A great feature is the magnetic fit of the different circuit boards, there's no need for soldering. Recommended ages 8 years and up. $$$$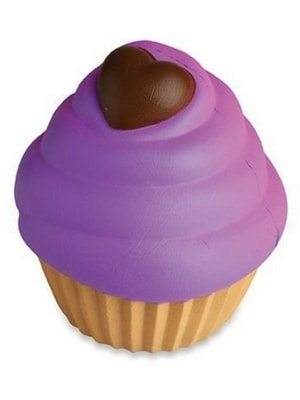 Soft 'N Slo Squishies –  These cute, fun toys are a good stess reliever and they promote tactile movement while you play with it. Your kids can squeeze them and watch as it transforms and slowly rises back to it's original shape. This is the only slow rising, ultra-soft Squishy that is completely collectible. Designs include slices of cake, cinnamon buns, ice cream cones and super squishy s'mores. Recommended age 8 years and up. $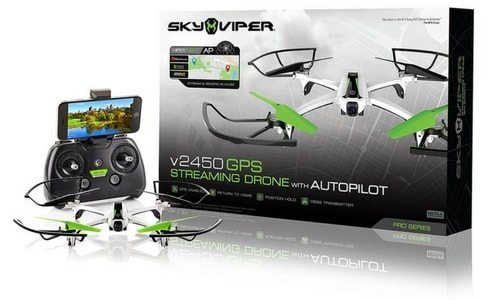 Sky Viper v2450 GPS Drone – This drone has everything, the stunts, the self flying and landing and first pferson viewing (FPV) streaming. It has simple and stable flight for beginners and hobbyists. The return to home feature will summon the drone back to its launch point with the push of a button and it automatically returns home if it flies out of range. This is the perfect starter drone. Recommended age 12 years and up. $$$$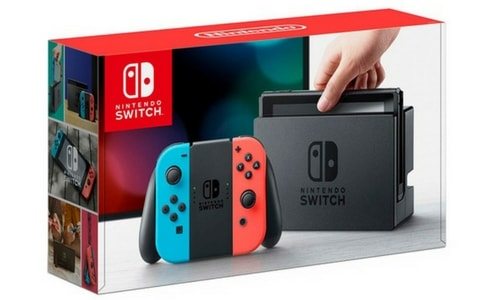 Nintendo Switch – This device is Nintendo back in full force once again. This is a game console that the entire family can enjoy and there are a wide variety of games available. Even if you haven't been a console gamer for a while, the Switch will bring you back. This game is so versitile and can be played on your TV or easily transitioned to a handheld game. Recommended ages 10 years and up. $$$$$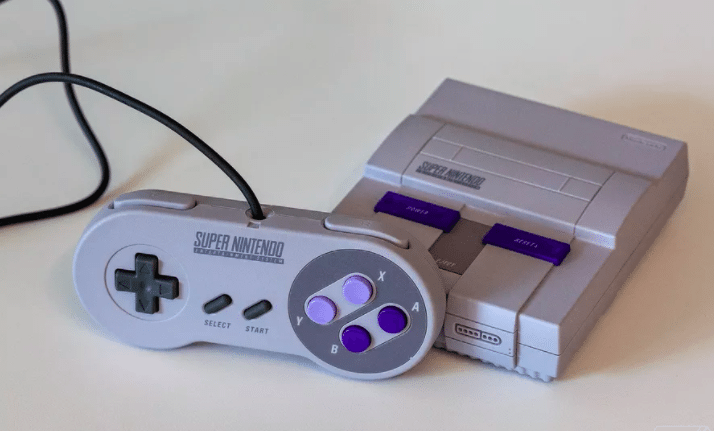 Nintendo SNES Classic – The Super Nintendo Entertainment System Classic (SNES) is already sold out at many retailers. The Super NES Classic Edition system looks and feels just like the original '90s home console, except it's super small. Play 20 classic Super NES™ games plus the never-before-released Star Fox™ 2 game!  $$$

---
---
We at Twiniversity want to make sure you know which toys for twins will be the hottest this holiday season. Grab them as soon as possible before they disappear!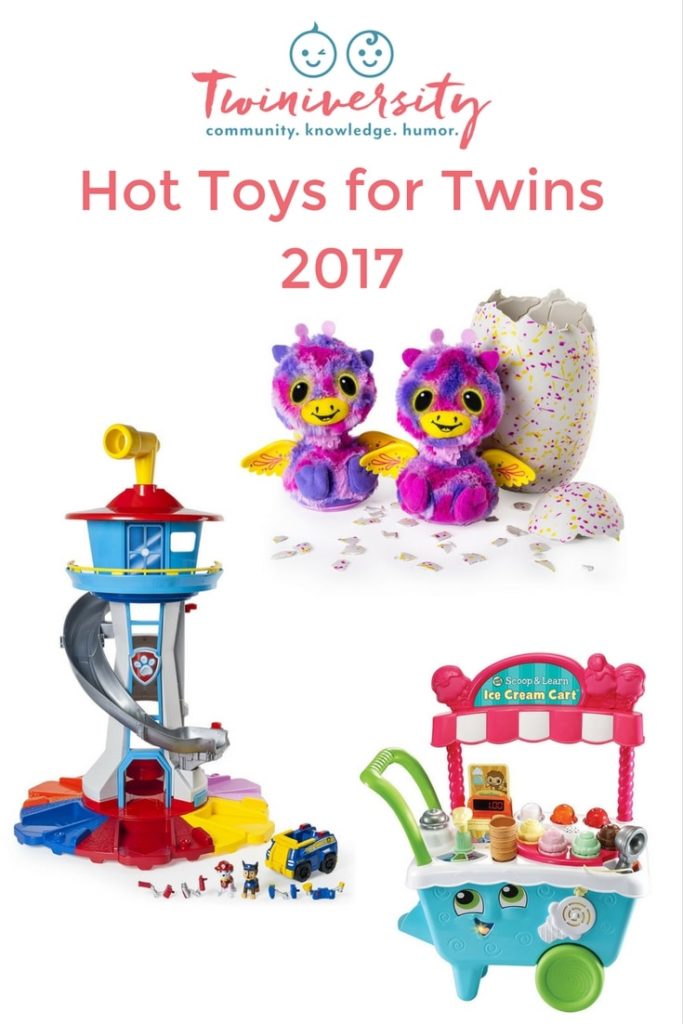 ---
Related Articles